 Posts

36

Joined

Last visited
Recent Profile Visitors
The recent visitors block is disabled and is not being shown to other users.
ADK's Achievements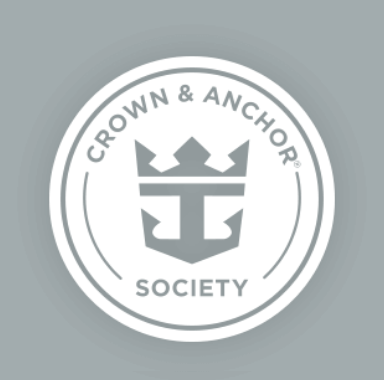 Platinum (3/7)
7
Reputation
I was on Hamrony last month and they showed movies in an indoor theater (I remember "Star Wars Last Jedi") as well as outdoor/Aqua theater (BlackPanther was one being shown.) The times never seemed to work for us (although my 11 yr.old caught Star Wars.) Voom's connection was not reliable for us. We often had interruptions, loss of service, and buffering. Still glad I got it and we made it through Season 1 of a show but we're used to bad, rural internet. I'm sure those used to good internet would have given up!

On Harmony they offered different cheesecakes in different places. Your SIL may need to try a couple to find one that suits her. My husband didn't care for the one served in the MDR (I think strawberry topped) and one of the chocolate ones at WJ. He likes dense cheesecake and these were lighter, fluffier. However, he tried one at either Cafe Promenade or Park Cafe that he said was pretty good. Have to admit, he's a cheesecake snob.

I had my 11 and 14 yr old sons with me and my brother had college aged boys with him. I could not imagine not having a way to keep in touch with them. They would all start out with a plan for the day but it would always change as they found new, more interesting things to do or people to run around with. Each day there would be at least a dinner, a show or some other activity that the whole family would do together but the kids had no concept of time. My son said the ship is like the Lotus Casino from Percy Jackson, lol.

I was just on Harmony last week. It was my first cruise and not expecting the muster drill so soon after boarding (not sure when I thought it would be, but...) so I was half in the bag during the drill but seem to remember them saying that the life vests would be distributed at the muster station and this was to keep everyone in one location during an emergency, not scattered while trying to go back to their cabins for vests, etc. So, if there's an emergency you just go to your muster station. (My location was in the gym.) I tore our cabin apart looking for a lost necklace on our last day and there were no life vests in it.

We just returned from our cruise. We were a group of 10 and found it impossible to stick to a schedule. There are not a lot of clocks onboard, people aren't wearing watches (due to water), kids are running around, you lose all sense of time really, lol. I was the only one who purchased VOOM so couldn't use internet texting with them. Those who thought their cell carrier would have a signal ended up with no signal. A few of us purchased Royal IQ. It's very basic but good enough to ask "where are you?" and get a reply. Biggest problem was no one was checking their phone!

Well, after holding for 23 minutes (and no one answering) the online check-in gods let me into my account. So, crisis averted, I guess.

I'm having some trouble with our online account & printing passes (have been for days now) and whenever I call the various RC phone numbers and make my selections, it rings once and then goes dead. I held once for 10 minutes and there's just silence... no music, announcements, no one answers. Is this the way their phones work? I've tried again and again to get a human being and I get no one.

Wondering if anyone knows whether an Atlantis excursion purchased on board will be any more expensive than one purchased ahead of time on the Cruise Planner ($159/adult & $119/child.)

On embarkation, most of our large group will have been traveling nonstop and will be starving. Any chance there's a restaurant that is less crowded than WJ?

Is formal night only in the main dining room? Are the other complimentary restaurants still casual on formal nights?

Thank you for the suggestions!

Four Points - around Federal Hwy & 17th (apprx. 2.5 miles from airport). So I'm guessing due to all of the cruisers there are lots of cabs & Ubers that have room for all of us and luggage?

For our arrival this coming Friday we were planning to use our hotel's free airport shuttle. (We're overnighting before Harmony embarkation on Saturday.) But, recent comments/reviews are saying it's really unreliable. What are good backup options in case our ride never shows? We're a family of 4 with a lot of luggage!

It says corkage fee in "public areas" but the Travel Agent said it would only be charged in the dining room. Wondering what has been people's actual experience...

One thing I'm not clear on is where it's ok to drink the wine. I gather we can bring it to the dining room and of course drink it in our stateroom. But, can I pour a glass and walk around with it, or sit in a lounge chair with it?