 Posts

22

Joined

Last visited
Recent Profile Visitors
The recent visitors block is disabled and is not being shown to other users.
Dinabug38's Achievements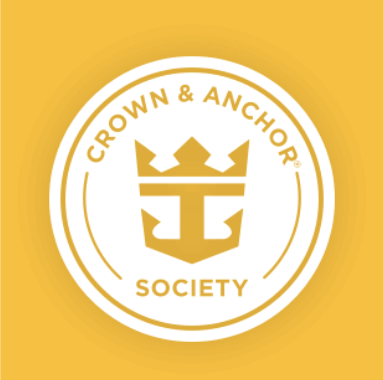 Gold (2/7)
1
Reputation
I did see the estimates, but I was wondering if anyone had actually used it and if was easy and reliable.

I would! We have the same problem and same complaint. We are offered numerous free cruises through out the year due to our gambling "hobby". I agree, you would think there would be something better available for us!

Getting on the Liberty 2/25. We are flying into Bush international and i am deciding on transport to the cruise port. Has anyone used Lyft to the port? Any suggestions?

It's a nice choice if want the chops experience without that dinner price. A really nice variety of smaller portioned items from the dinner menu and some uniquely lunch-type items. My husband had a petite filet and I had a salad. We both had the mushroom soup (amazing) and a shrimp cocktail. We love Chops. Try it if you can! Dina?

I'm pretty sure that was said in a light hearted and joking manner, I'm sure he was not trying to offend at all.

Speaking of non alcoholic drinks... What exactly is included in the refreshment package? I know what it says in the literature on the website. But does that include all virgin drinks from the bar? Virgin pina coladas etc... ?

Thanks for the heads up on the budget eggs!!! I'm actually legally blind so I would never have noticed that without tasting them. You totally saved me a "yuck" moment!! We will be flying but I'm so glad you loved the LOS! I'm super excited to check Her out!! Dina?

Just got off the Allure last week. Amazing! Now, compliments of Casino Royale, we are heading out on the Liberty in February. Any insider tips would be greatly appreciated! Dining, entertainment, smoking areas, casino etc... Thanks in advance for all your wisdom, Dina

Me too! It seems it's the only excuse that motivates me lol! I lost my 20lbs before this cruise and I stepped off the Allure on Sunday only 5lbs up. I think all the walking on that huge ship helped. Now if I could only lose the other 30lbs o need to get off before the liberty on February!

Perfect! That is exactly what I was looking for. Thanks rjac

Good thought. We will check email once or twice during the week. But honestly, my workaholic hubby needs to be incommunicado for all but the most dire of emergencies ? no worky-worky! Lol!! Can I get an amen? Dina ?

Thanks so much! We are so excited to spend the week on this floating city!!

We are sailing on the Allure on Sunday. I have a couple of questions. First, in the event of an unlikely but dire emergency, where would family call to get a message to us? We will not be purchasing a zoom package as we really want to unplug. Im not talking like "the dog threw up" but like some has passed (heaven forbid). And second, on a lighter note, I see some good spa specials. Will the price really go up once at sea?