 Posts

46

Joined

Last visited
Recent Profile Visitors
The recent visitors block is disabled and is not being shown to other users.
guittech's Achievements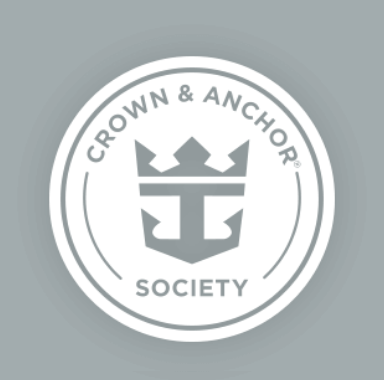 Platinum (3/7)
11
Reputation
Thanks for all the help folks! Trip report to follow! Yeah the app is sometimes a little slow to follow the time changes. Had a couple of times on this cruise where i was in front of a clock onboard, and the app clock was wrong by an hour! ?

Quick question. Leaving from Boston TODAY! (WOOHOO!) And see thr ship time on the app is an hour ahead of us?!? Do we arrive at our arrival on ship time or shore time? For first day departure. Thanks Bloggers!

Hey Cruise Family! So we are a week away from our Bermuda cruise and SO EXCITED!!!! So as my previous questions mentioned, DW has had an accident, and needed knee surgery. So her leg is in an immobilizer, and we are big folks, so between the wheelchair and clothing issues (we don't go out much) DW is a little concerned about dining room attire. I told her she would be fine with stretchy pants over her immobilizer and a nice top. she is a little unsure and we are both a little insecure. would this be ok considering her situation? I know the site still mentions tuxes and evening gowns, but I'll be honest, that is never happening for us, and I have maybe seen one person in a tux in any of our cruises! Serenade hasn't switched to "Dress your Best" as far as i can tell Finally, if we do end up just going to Windjammer on those nights, do they do a different menu for formal nights???? THanks cruise pals! ONE WEEK TO GO! ?

Glad to hear you enjoyed yourself! I've been twice but didn't have as great a time. Some very aggressive vendors at the straw market, a pickpocket attempt (someone opened my backpack as we were walking, nothing in it). We are not very adventurous, and I am antisocial, so I'm not the best example for others. Second time we went, we went ashore for a quick purchase of a shirt and sunscreen, then spent the day enjoying the ship.

I remember reading a thread some years ago about the watches being lower quality onboard. (Cheaper works, and internals). So you may want to do some due diligence. It was not specifically RC, but I see a lot of similar stuff on multiple cruise lines.

Edited in the date there...

Hey all, As our cruise gets closer (3 weeks!) and we work through the hurdles of accessibility, I was wondering if there was a way to look up what shows might be on a particular ship at any time? I realize it is subject to change, but was wondering. Or to see what comics are working onboard. Something a little more on the positive side of cruise planning! We are heading out Oct 13 on Serenade of the Seas!

It's funny how something like this can change your view of things. I started checking if there were any "family" restrooms onboard, and I can find handicapped ones, but I don't know if they are single rooms or not. (as i may need to help her up) I never considered this in the past, also watching a few "Cruising with wheels" videos confirmed that I should go with a set dining time and try to get a spot closer to the doors of the dining room. Luckily she has me to push her around and move things, but what about someone with less mobility, or without a partner to muscle things around? It has definitely opened both of us to the situation of people with mobility issues.

Hmmm, last ship I was on (Anthem of the seas). They didn't seem to care how large a drink I got. I was at the Starbucks each day grabbing 2 venti lattes with 2 shots each to bring back to the missus and they only punched my card for 2 beverages!

Hmmm, I was out of the loop on the "Wear your Best" idea. Sadly Serenadeof the seas hasn't switched as far as I can see. Missus being in a wheelchair for this trip is thinking NO FORMAL NIGHT, and at my best I wear an unironed dress shirt and tie. I don't like to break the rules, so we may end up spending formal nights in WJ. I am fine in a collared shirt and slacks, but don't feel the need to dress up like I would for a family members wedding!

Thanks for the info! We actually booked an interior cabin since we like it SUPER DARK when sleeping... that means we are going to have a tight fit i suspect!

Hey Cruisers, I am like a ghost, i dissapear until the next cruise emergency comes along! SO SORRY! I will endeavor to be a better community member. Next cruise is in a month on Canadian Thanksgiving Last year when we cruised, a week or so before we left, my wife was diagnosed with gall bladder issues, and as such had to have a MASSIVELY restricted diet, the guest services department was a godsend This year, she decided it would be a good idea to rupture her Patellar AND Quad tendons in the same knee, a month before we cruise. We don't have cancellation insurance (on multiple hotels stays, flights and the cruise) so we are going as long as the doctor okays it. I got ahold of the RC guest services team again, but sadly, this time they kinda just said "We have no accessible rooms, maybe try calling every few days" Which I understand, but really? No wait list or anything? I am not looking for a free upgrade, but my wife will most likely spend most of her time in a wheelchair for this cruise, Having to use crutches to go in and out of the room is fine (We are renting a collapsible wheelchair) but she is worried about using washrooms. Does anyone have experience with using small cruise washrooms with mobility issues? She is tall (6 feet and very long legs) and has a full leg immobilizer. there is good chance she will not be able to bend her knee at all. any other tall folks deal with this onboard? Also, any helpful tips for dealing with mobility issues onboard in a chair? I am suspecting we should change our dining from "my time" to a set time so that we have a simple accessible spot. (my experience with non set time dining seemed a little busier and more chaotic overall, but maybe that was just on the Anthem) Thanks in advance Cruise pals! Dave & Cara

Received a response pretty quickly, asking what specifically she "could" eat. I understand, the need for clarity, but it's a lot easier to list what she can't!!! The dairy thing isn't a big issue, as she doesn't drink it. But finding alternative things like Pasta Sauce that don't have cream or cheese was looking problematic on menus. My missus does also have some other food allergies, not life threatening, but very unpleasant for her. I was friend;y and polite in my request and they were friendly and polite back! YAY for RCCL! We will be spending some time with the MDR Head waiter on arrival day, we are hoping to be onboard earlier in the boarding process so it isn't crazy busy getting their time. Have to settle that, book our specialty restaurants, hope that the specialty restaurants can work around my wife's issues, and plan it all out with our family! PHEW! ONE WEEK AWAY THOUGH!

Hey fellow cruisers! Good news and Bad news, in the good column, 9 days from now I will be getting ready to board for our upcoming Anthem Cruise! Very excited! On the Bad side, my lovely wife had a meeting with her doc, her Gal Bladder needs to be removed, not critical, so it's not until Feb 2018, BUT he immediately instituted even more restrictions on her diet... Being only 9 days out, I had to throw a "Hail Mary" email to RCCL to see if there is much we can do. We had added "Low Fat Diet required" To her profile, but only a few weeks ago (Not the 45 days recommended, as we didn't know until recently) NOW her Doc has advised that she can have NO FRIED FOODS, NO RED MEAT, and NO DAIRY. We tend to be "rule followers" especially when it comes to our health, as we have both had health issues in the past. But this is EXTREMELY difficult! We are cruising with family, and already have prepaid for 3 specialty restaurant dinners (the BOGO package and one included with our package from our agent) and to be honest, the specialty restaurants have very little she can eat if she follows the restrictions. AND she has a allergy to Soy, so no Japanese.. After a little crisis management we tracked down a few menus online and tried to find stuff she could easily eat. I think Windjammer would be easiest, but she does enjoy the sit down meals and the wait staff! She had already dedicated herself to lower fat options, but was looking forward to a lean steak as a treat... and now no red meat until FEBUARY! I am showing solidarity and not eating *much* that is off her diet, If I need a burger it will be on my own, but this makes the cruise really difficult for her. She doesn't want to deprive me of my enjoyment, but I will feel HORRIBLE sitting across from her in the steakhouse, eating a wonderful steak dinner, and dessert, while she eats a salad with no cheese, dressing on the side, a shrimp cocktail, and chicken breast with steamed asparagus. We can't even just make it a "Booze Cruise" since she has to keep her alcohol intake down as well I am hoping my email to RCCL lets them get enough notice to have a couple of items for her. I don't *EXPECT* it, since we are way late to the party notice-wise. Just keeping my fingers crossed for the time being.

Lol, I am actually not a "Sports guy" but for the last 20 years of living in T.O. I have heard "It's a REBUILDING year" many many times....