Posts

23

Joined

Last visited
Razorrayy's Achievements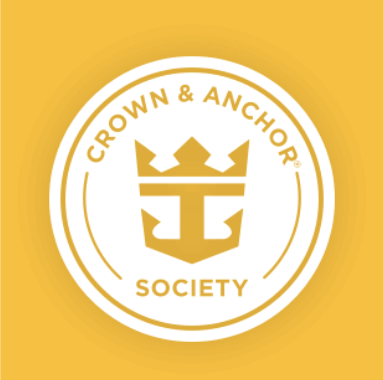 Gold (2/7)
8
Reputation
I believe this to be true about Barbados but USA departures might be different, that's what I am trying to find out.

My cruise is fast approaching which normally I am excited beyond belief, but this time a little concerned about every protocol to follow. I have searched high and low for information on Canadians that require a PCR test to get back into Canada, will Royal provide this test? Is there a cost? How much? and can I purchase it pre-cruise? If there is anyone who has gone through this process please advise so I can go back to feeling excited for my upcoming cruise.

Its worth a try, better call my Doctor

One of the most frustrating part is Royal doesn't need to follow the CDC ruling, and they are testing everyone before boarding so darn-it-all let us cruise!!!

I am in Ontario which is not providing 3 shot boosters for International travel, I am hoping they change this in the near future.

I am one of the millions of Canadians who took the first dose available, which in this case was AstraZeneca. I was fine with it because I wanted some sort of protection, but when it come to my second dose the AstraZeneca was removed from the clinics due a over abundance to safety. Pfizer was then offered as my second dose as recommended by Health Canada, which again I trusted and received my second dose. I have a fully vaccinated status within Canada and some other countries, but the CDC has refused to accept this as. Fully vaccinated in which the cruise companies including Royal has said that they also don't accept this as fully vaccinated. I have my dream cruise booked in February on Symphony of the Seas, I am not giving up hope and will make final payment in hopes it will change. How many other cruises lovers have fallen victim to this rule?

I also received a spam email looking for a partner to travel with.

Thanks, I didn't realize that you don't get double points so this something that might stop me from bidding on suites.

Thanks, this makes me feel better about bidding for my upgrade

If you have a B2B booked its obviously best to have the same room for both sailings, however if you don't how does that work? Do they make you remove your suite case from ship through customs and then back on to the ship or does Royal have a place to keep your luggage until your new room is ready on the next sailing? I have a chance to bid on a very nice room upgrade for my second sailing but can't match a room for my first sailing, I am not sure the room upgrade is worth packing all our belongings up and moving them to the upgraded stateroom. Our rooms are Promenade view interior, the upgrade would be a Jr Suite. Thanks everyone in advance

I have a question for any other Canadian cruisers or anyone who may know this answer. Each time I fill out my Set to Sail paper work they ask to select one of two options: 1- should I allow Royal Caribbean to figure out the current exchange rate with a small fee added or 2 - Should I allow my card to be charged in American currency and then have my Canadian bank complete the current exchange and I also believe there is a small fee as well. I have done this both ways and still have no idea what I should select each time I cruise?

I sometimes forget about the sodas and specialty coffee perks that come with this purchase, but I can't understand why i would need to purchase identical sip and stream packages and not one of each and have one internet package. I think I have purchased this far enough from my cruise to break the cost of the total cruise and it was still less than the Jr Suite I was going to book.

I do agree it is worth not having sticker shock after the cruise is over.

I decided with the new promotion to book our drink packages for our upcoming January 2018 cruise on Navigator of the Seas. When I went online I tried to book one Sip & Stream which is deluxe beverage package and one surf & Stream and one deluxe package, but it wouldn't allow me to purchase and so I called. I was told that when purchasing beverage packages that each person in the stateroom of course over 21 must have the identical packages, but I only want one internet package with the promotion. I also realized that the pricing shown on the promotions don't include gratuities, but I'm pretty sure it use to include gratuities so the add another 18% to the bill and wow it cost almost the amount of the cruise itself. My question is, our these drink packages actually a good value for moderate drinkers and I think not.