 Posts

41

Joined

Last visited
Recent Profile Visitors
The recent visitors block is disabled and is not being shown to other users.
Woody's Achievements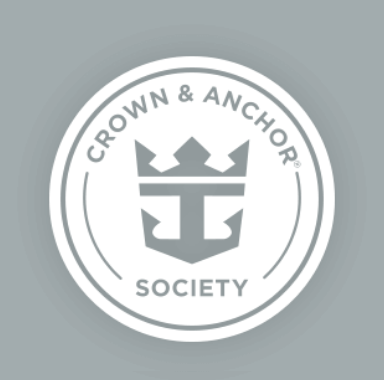 Platinum (3/7)
19
Reputation
Depending on what happens July 19th you may find they come back on sale, as no one knows what the capacity levels anythings possible

We are still waiting for our fcc for our may cruise to be reissued our ta as put a new one on hold and is still chasing rcl for the new fcc. She as managed to extend our hold but wasn't able to do it for her all her customers in the same predicament as us

When our May cruise on Anthem was cancelled we were offered a lift and shift to next year but it was +- 2 weeks of the original date

If you are sailing out of Southampton and royal don't supply them I know my neighbour as hired things from mobility at sea, I'm not sure if they are cost effective though

We've just always used the sea bands and found them to be good. On our last trip from Southampton to Bruges the sea was quite rough, as we were ok we loaned our bands to a lady that was stuck in her cabin being seasick and it enabled her to get out of the cabin. Also used them for a few bad crossings across the bay of biscay and they worked.

Received an email from a TA saying DBP from £35 pppd on Anthem out of Southampton 2021, went on the cruise planner and it was £34.96 pppd so saved nearly £90, so anyone who's hoping to sail on Anthem next year it may be worth checking.

I took the bait last night and got it, I sold it to my hubby by saying it's only 3 alcoholic drinks a day more than the refreshment package which is £18.24 pppd ?

That's what I was thinking I can't seem to remember it going that low 2 years ago

We had a FCC for £300 from a CWC for a cruise that was due to leave on Sunday. Decided last week to put it down as a deposit on a 7 night cruise leaving fron Southampton on the 28th May 2021. We've had a CP sale start today with the alcohol package showing at £41.04 pppd down from £54. My dilemma is do I buy it now as haven't sailed on RCCL for a few years but this seems like a good price and hoping things will improve by May next year

We are due to go on an Italian med cruise from Southampton in Aug will definitely be cancelling if we can get hold of our TA

I've never heard of it or looked for it as didn't know about it until it was mentioned on here but I honestly think they will cancel the cruise or move the ports if there are any issues

We use cover for you and add in cruise, we do a yearly one and it's quite reasonable

I cancelled one recently and it took less than a week for the refund to appear

Another vote for ab parking we used them 2 years ago and were impressed, we're already booked for Aug this year, and found them to be a lot more economical than others

Just checked as I do everyday and the refreshment package I think was £25.84 per day yesterday is now £16.72 I think we paid £15 2 years ago. The dpp is down to £46.36 I think it was just under £50 yesterday so a bit of a saving. My hubby calls me obsessive for going on cruise planner everyday but think he'll forgive me now ?