 Posts

17

Joined

Last visited
Recent Profile Visitors
The recent visitors block is disabled and is not being shown to other users.
sirdaniel's Achievements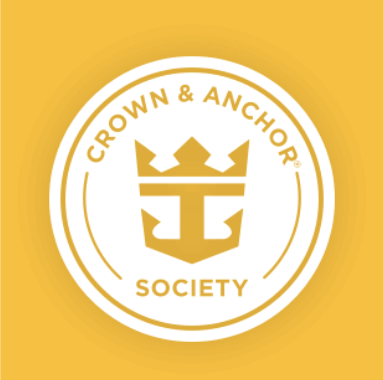 Gold (2/7)
18
Reputation
That's what I think - my fellow traveller is less convinced atm and would like a bit more flexibility to cancel on a whim. Will take a look but I'm not convinced. If it comes to the point where its a problem, it'll be cancelled or will come to the point where we wont want to leave/go anywhere anyway.

@Tira04 @Woody Thanks! Will take a look. Saw some people recommending 'Cancel for any reason' insurance in the current climate, any recommendations for that here or is it more of a US thing?

Hi guys, anyone got any recommendations for good cruise travel insurance for us UK folk? Most recommendations seem to be for US.

Ah thanks, that's what I wanted to hear. I can't imagine spending that much on board as we have drinks package, excursions booked, gratuities are pre-paid and we have three night dining package. So surely just souvenirs right?

With having already pre-paid and booked everything, I just cannot imagine spending much other than souvenirs onboard and I'd much rather use cash to avoid the debit card hold too (I don't use credit cards).

Yeah I'd read about the 500, there just seemed to be conflict over whether or not I have to put a deposit down - thanks!

All gratuities paid so can only envisage being charged for any souvenir type items. Thanks for your help!

First cruise ever (can't wait!) - Anthem of the Seas, 29th May 2020 Then Allure of the Seas, 20th September 2020

Looking forward to it - drinks package and excursions all booked. Counting down the days...

Thank you! From all the research I've done, it feels like I've already been on them!

Hi everyone! Just checking in and saying hi - been lurking and watching the videos/live streams etc for a while but only joined the forum recently. Got my first ever cruise (Anthem) out of Southampton in May and also have Allure booked out of Barcelona in September. Looking forward to posting more often!

Thanks - so I could put down say $200 at the start of the cruise cash and then apply the credit/debit card at a later date if necessary? (Have no reason to think we'll go over 200 as we have pre-paid gratuities and the drinks package, excursions and dining package are all paid for).

Hi, seen a few conflicting responses to this online so thought I'd ask once and for all about settling the Seapass account with cash. Do we have to put down a cash deposit if we are settling with cash, if not, can we anyway? What's the minimum/maximum if applicable? Thanks in advance!

Thanks! We went for D-Day Beach and Bayeux Tapestry in the end - it's closer to two hours, but that's better than three and a bit and my friend still wanted some historical interest involved. Will definitely take a look! That's great to know - thanks! We've got an excursion booked to Medieval Luebeck but that gets back in at 2:30pm, leaving us with a while still to explore.