In:
Royal Caribbean's Harmony of the Seas has a lot to offer, including a number of staterooms.  Today, we will look at the category B1 Boardwalk View Stateroom with Balcony, which will take you through the cabin to provide an idea of what to expect if you book this category stateroom.
On Harmony of the Seas, we reviewed stateroom 9723, which is located on Deck 9 aft, fairly close to the end of the hall. In fact, it is just four staterooms away from the end of the deck.  Entry to the room is by RFID scanner, which is above the door handle.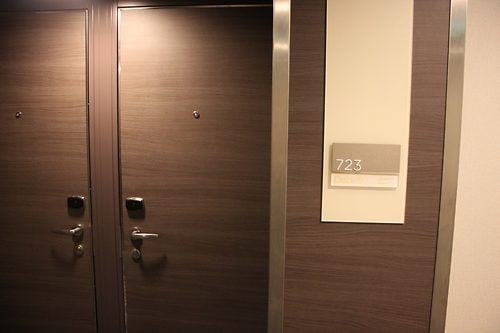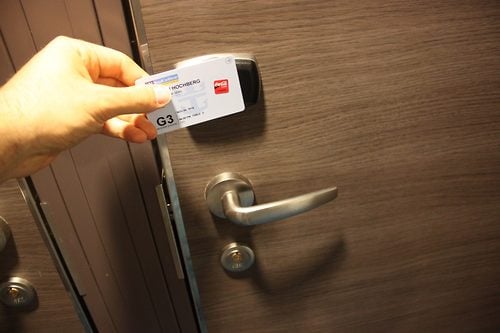 Walking into the room, you will immediately see the light from the balcony shining ahead of you.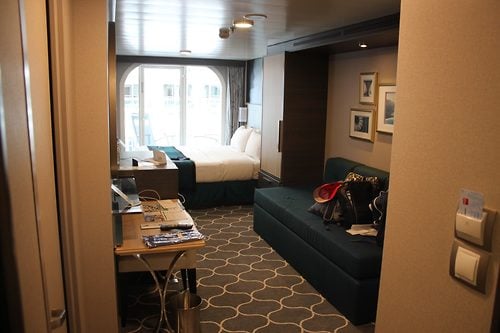 The bed is joined together but can be split apart if need be. There's a large, flat screen television across from it and two night stands on opposite sides of the bed. Access to the balcony is also on the other side of the bed.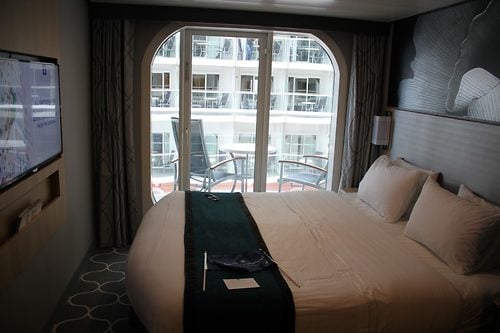 Across from the bed is a widescreen, high definition television.
Beyond the bed is a large sofa, with desk and chair opposite it. This is where the bulk of the indoor living space is located and the room offers a good amount of space to navigate between objects and other guests.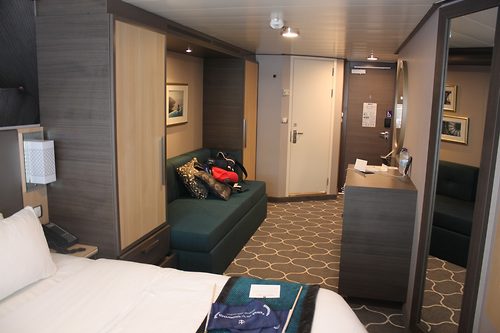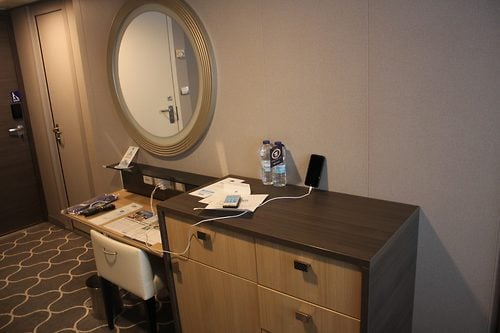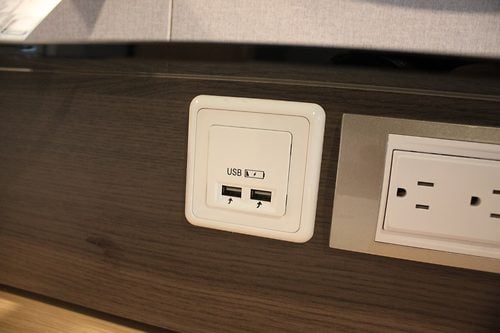 A B1 stateroom features a full bathroom as well with stand up shower.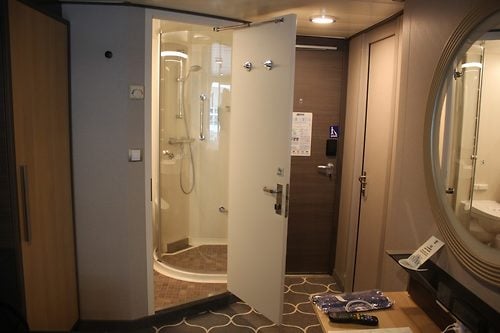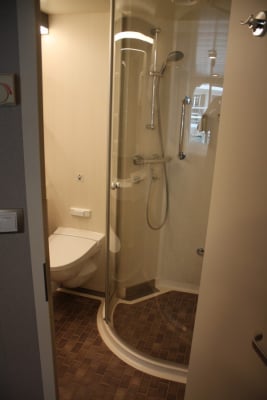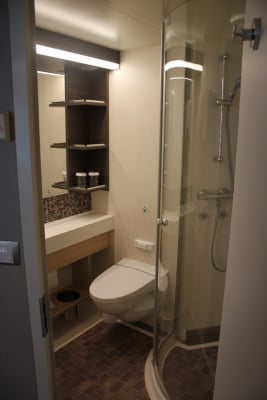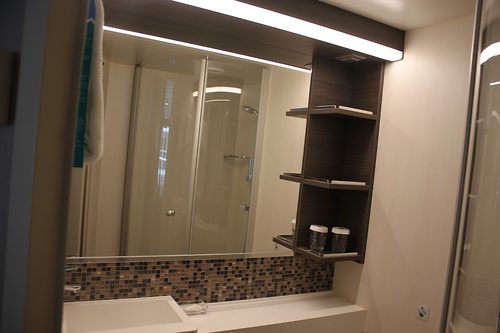 Of course, the reason to book this stateroom is the balcony.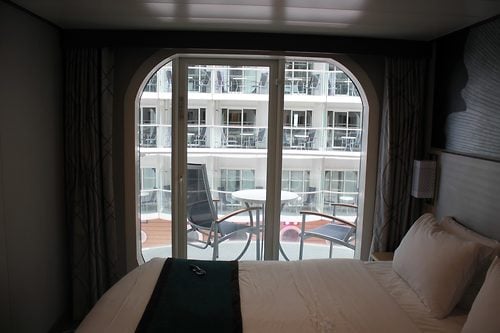 The balcony provides a full view of the Boardwalk neighborhood, and a partial view of the AquaTheater.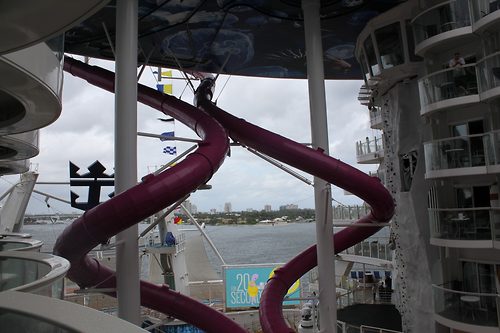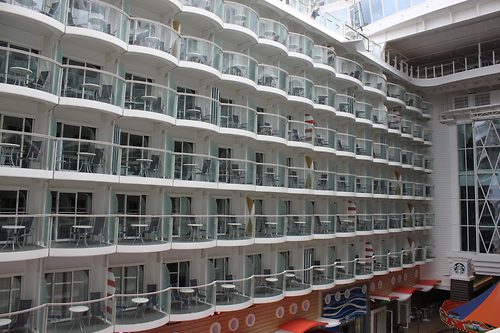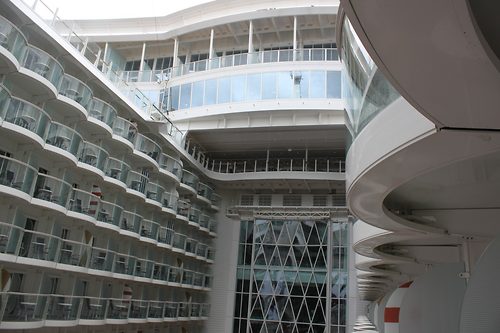 The balcony is 47 square feet in size, with the stateroom measuring 182 square feet.  There is certainly enough room for two adults to enjoy the space together.  In fact, there is a lot of storage space provided in this room, which is more than the storage space provided on Oasis of the Seas or Allure of the Seas.