In:
Royal Caribbean fans can now purchase a stainless steel tumbler that keeps their drinks hot or cold longer, with a Royal Caribbean look to it.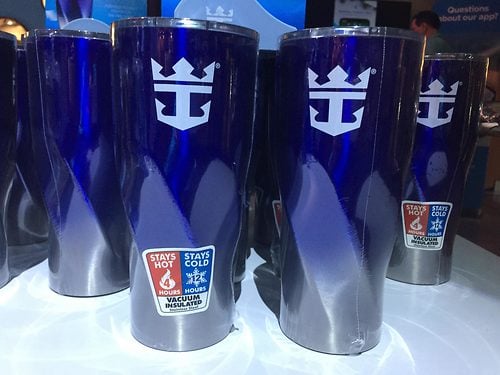 RoyalCaribbeanBlog.com reader Nick Vitani spotted these cups for sale onboard Navigator of the Seas on the Royal Promenade. The cups may or may not be available on other ships in the fleet yet.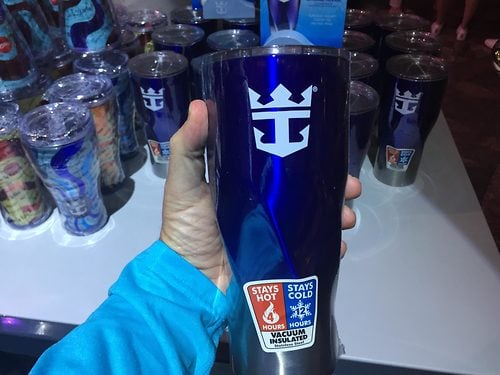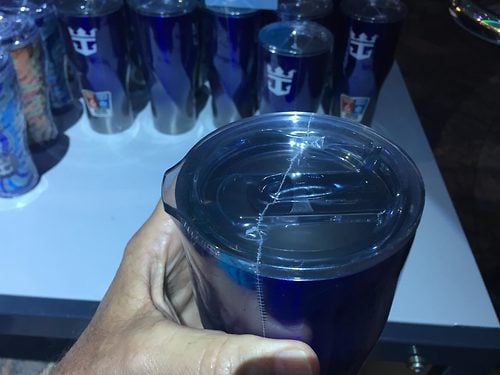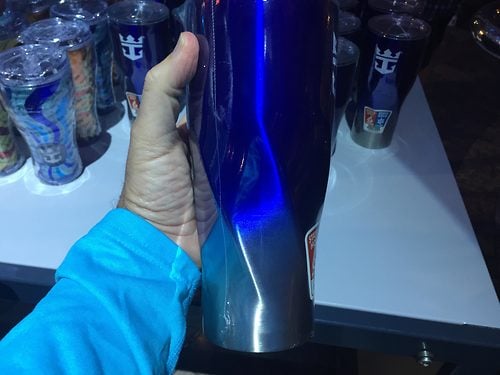 The cups cost $44.99 each, unless you have the Deluxe Beverage Package, and then the cups cost $25 each. These cups are not replacements for the complimentary soda cup that comes with a drink package purchase, rather, they are new piece of merchandise to purchase.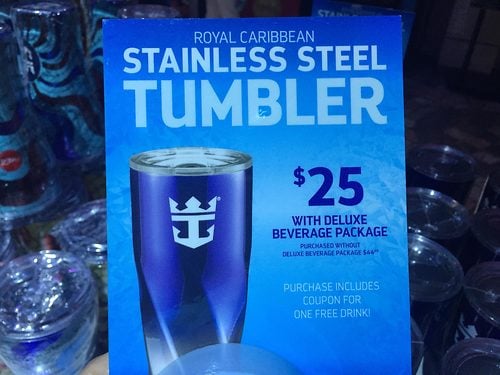 If you purchase the cup without a drink package, it does include a complimentary beverage coupon (including alcohol).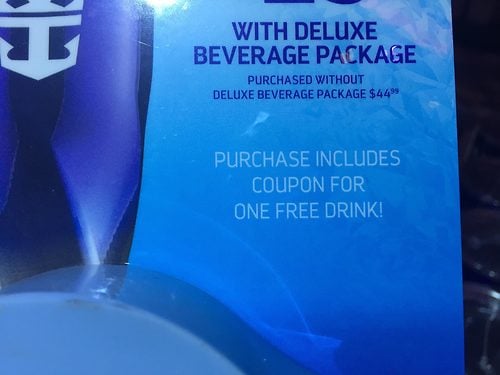 Let us know in the comments what you think of this tumbler! Would you want to purchase one for your collection?