In:
Puerto Rican authorities have filed charges on Monday against the grandfather that raised his two-year old granddaughter up to an open window before she fell to her death.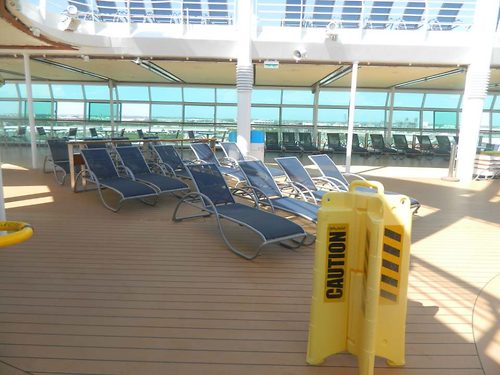 Photo of the area near where the accident took place on deck 11 of Freedom of the Seas. Photo by Lana Windebank-Hart
Multiple local news outlets are reporting Salvatore Anello was charged with negligent manslaughter by Puerto Rico's Justice Department.
Earlier this summer, 18-month-old Chloe Wiegand fell to death aboard Royal Caribbean's Freedom of the Seas while the ship was docked in San Juan. According to the maternal grandfather's testimony, Chloe asked be raised up by her grandfather. He put her on a rail by a window, thinking the glass would hold her. However, the window was open.
Anello is being held on $80,000 bond and is scheduled to appear in court on November 20.