In:
I love sharing Royal Caribbean photos that our readers send in because they are so much fun to look at.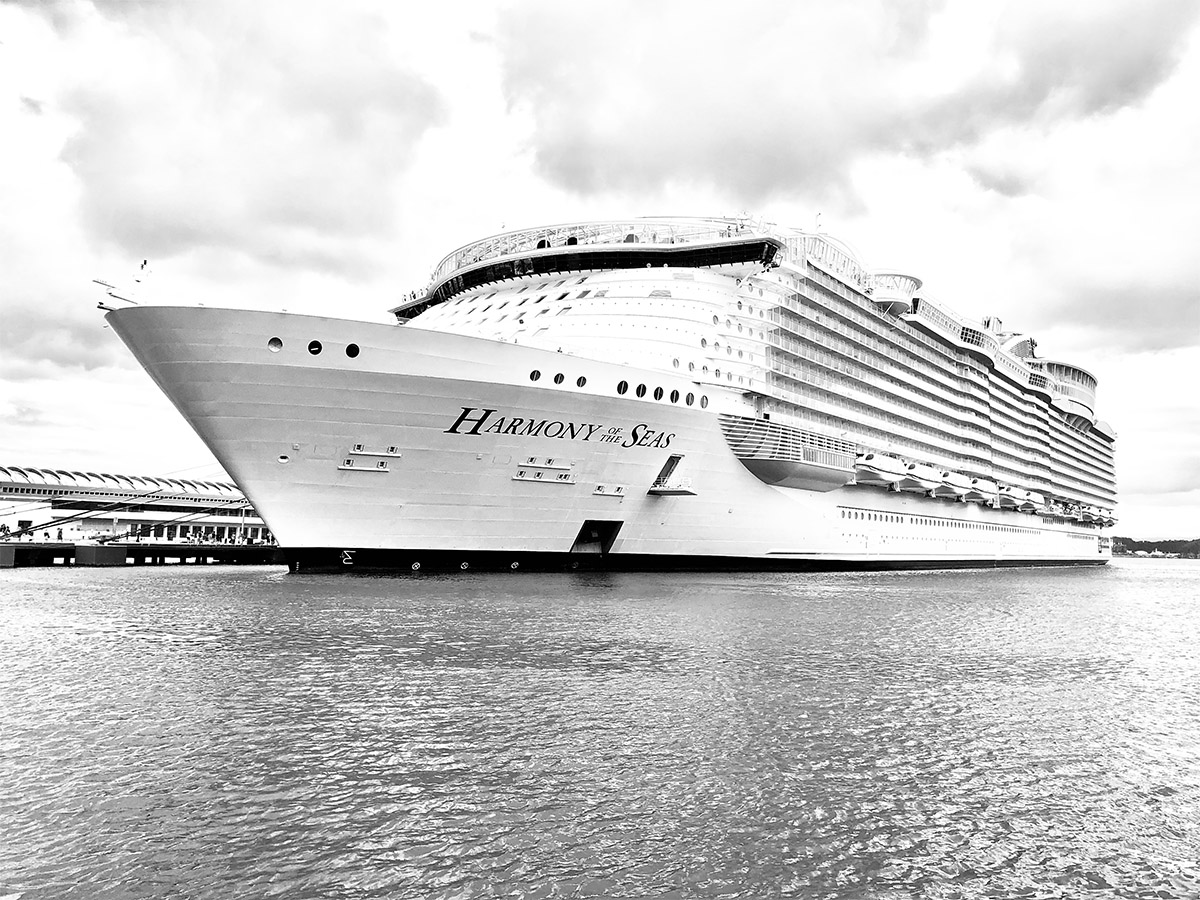 Every Friday, I share Royal Caribbean cruise photos sent in by readers so we can all enjoy an end of the week mental escape to a cruise.
If you have some really good cruise photos to share, send your best Royal Caribbean photos so I can post them in a future Friday Photos update.
Sit back, and let's take a look at this week's batch of photos!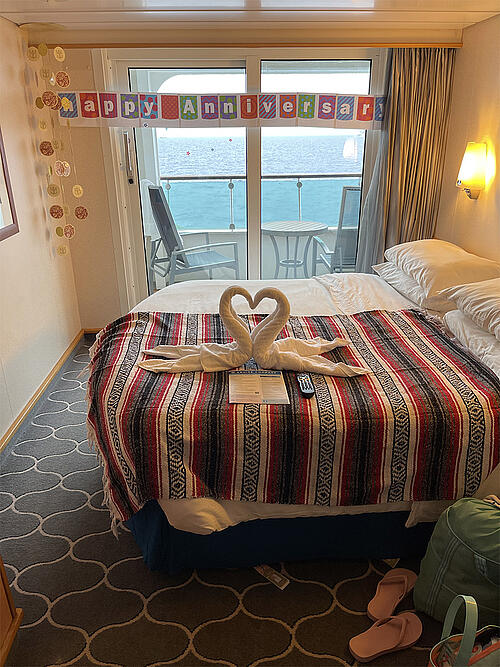 Our first photo is from Jeff Diaz.
Jeff celebrated his 25th wedding anniversary this past July onboard.  Happy anniversary!
This incredible photo was snapped by Tony Oleszczuk on Oasis of the Seas.
Tony says he took this photo while the ship was headed to CocoCay on the first sailing of Oasis of the Seas this year.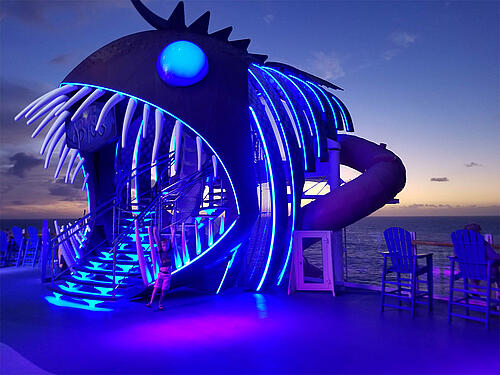 Next up is a photo of the Ultimate Abyss at dusk.
Victor Martin shared this photo, adding that it was "impressive".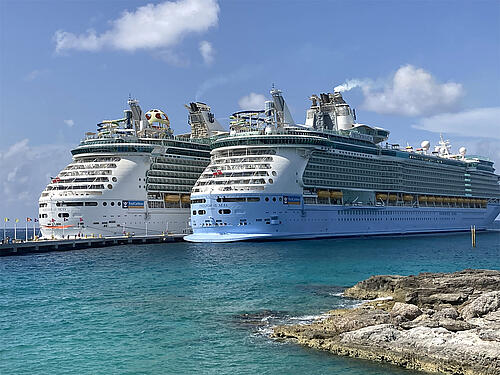 Here is a look at Mariner of the Seas and Freedom of the Seas docked at CocoCay.
Gabrielle Owens took this photo while enjoy a Labor Day weekend visit to Royal Caribbean's private island in The Bahamas.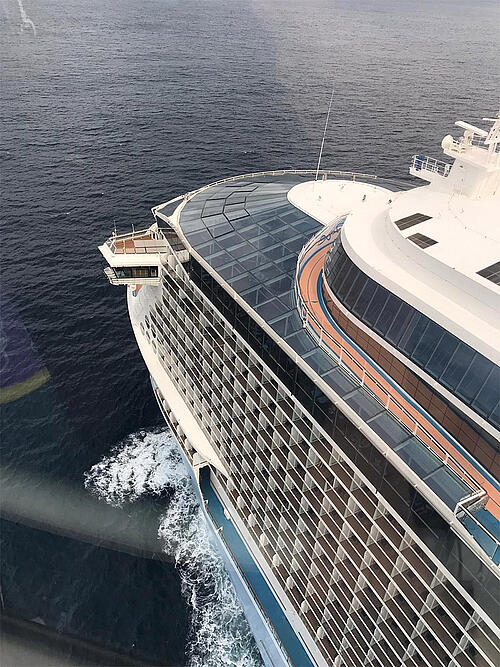 Lisa Armstrong took this photo of Anthem of the Seas from the North Star.
This photo was taken in July 2021 on a British Isles cruise.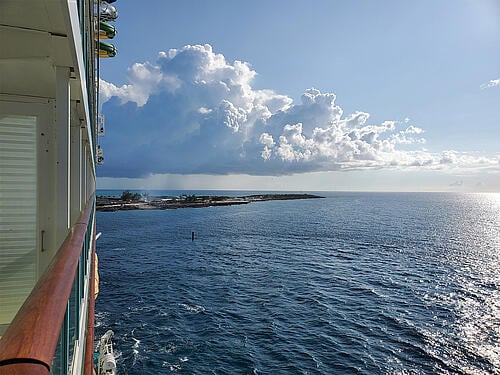 This photo was taken from David Pastrana's balcony as Mariner of the Seas departed Perfect Day at CocoCay
According to David, leaving CocoCay is sadder than disembarking the ship after the cruise is over. Do you agree?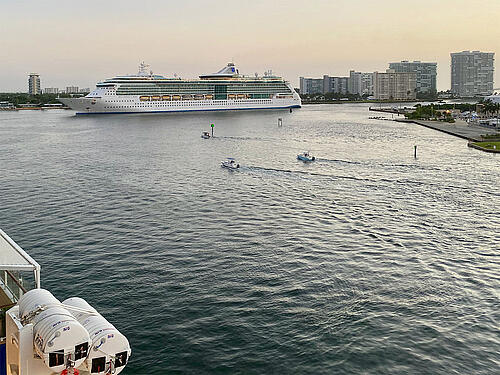 Here is a look at Brilliance of the Seas sailing into Port Everglades, taken by karl_nj.
This photo was taken from Karl's balcony on Celebrity Edge in September 2021.
Our final photo this week is by Kyle Thompson of Liberty of the Seas docked in Cozumel.
Kyle was lucky enough to be onboard Liberty for her test sailing.
If I didn't include your photo this week, then that means you need to send it in to us for use on a future Friday Photos post.  We want to see your favorite Royal Caribbean cruise photos and you can use this form to send it in.