In:
Every Friday, I love to show off the Royal Caribbean photos that blog readers have sent us to be featured in a weekly post.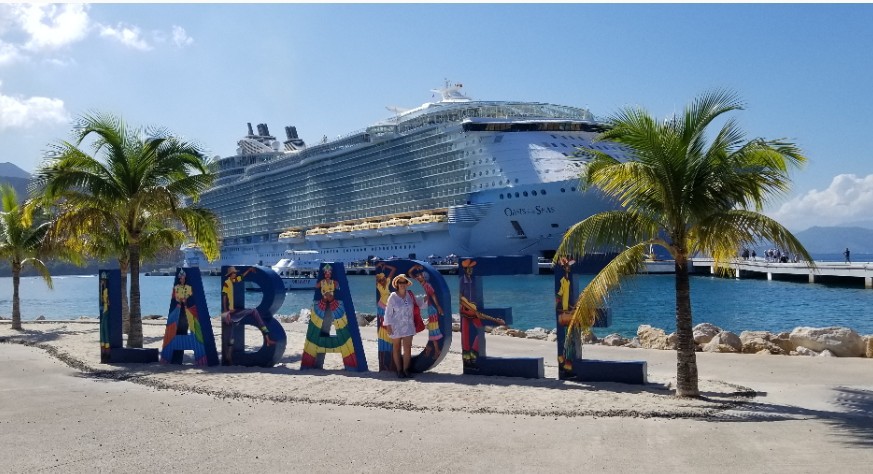 As we wrap up the work week, it is always nice to take a virtual break and enjoy a glimpse of being back on a cruise.
Each week, I invite anyone to send in their favorite Royal Caribbean photos to be considered for a future post.
Without further ado, here is this week's collection of cruise photos!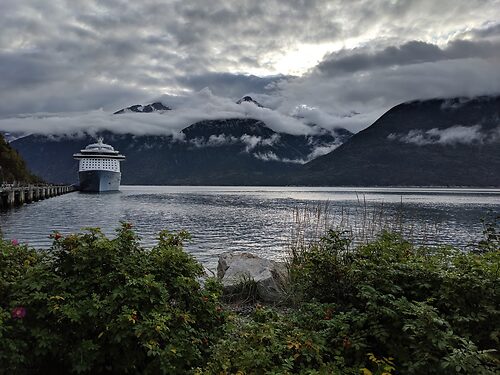 Our first photo this week is from Karen Koch of Ovation of the Seas in Alaska.
This photo was taken in Skagway, and the clouds above and below the mountains in the background make for a very pretty view.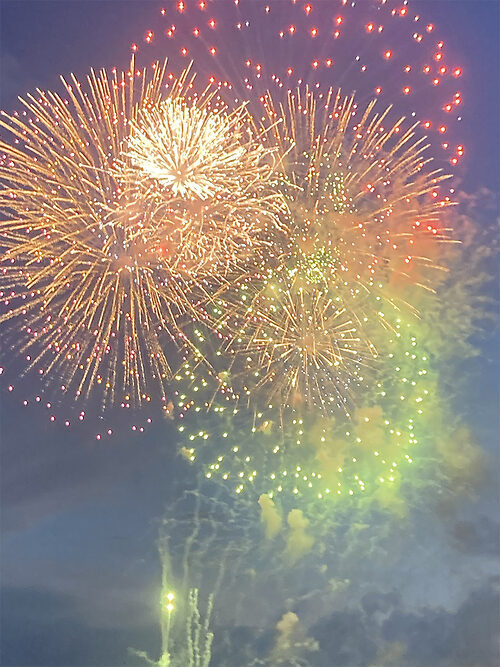 These Fourth of July fireworks were submitted by Gabrielle Owens, and taken earlier this year!
Gabrielle saw these fireworks while on Freedom of the Seas was docked at Perfect Day at CocoCay. 
As someone who was also on this sailing, it was incredible to see fireworks from Royal Caribbean's private island.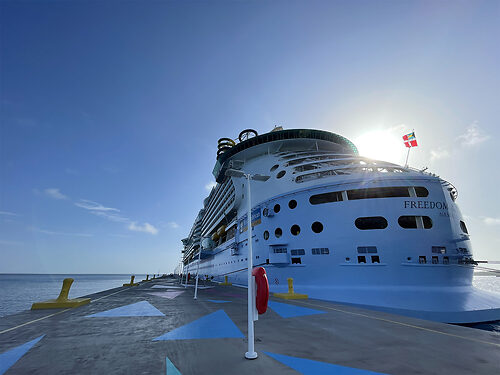 Speaking of Freedom of the Seas at CocoCay, here is another photo from that location!
Zack Montrose sent in this beautiful photo of Freedom of the seas docked in CocoCay during her first cruise back.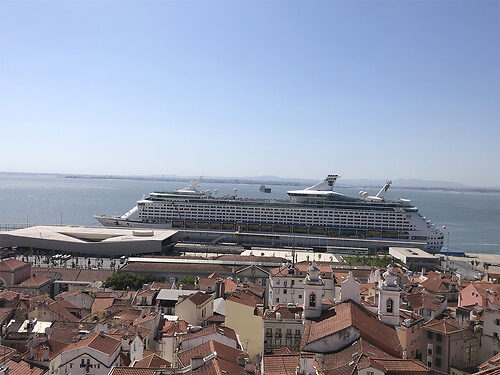 Dirk sent in this photo of Explorer of the Seas in Lisbon, Portugal.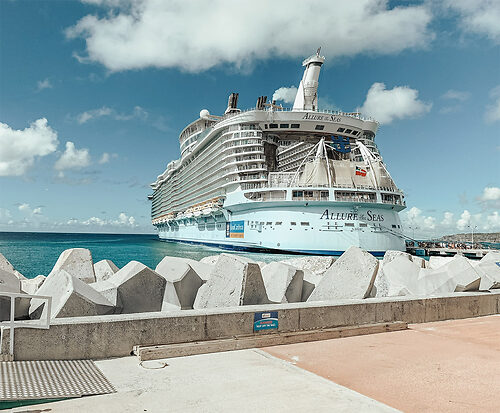 Here is a photo of Allure of the Seas docked in St. Maarten, taken by Alyssa.
Alyssa took this photo while on her honeymoon cruise in 2019, and she is excited to be heaeding back for an August 2021 cruise.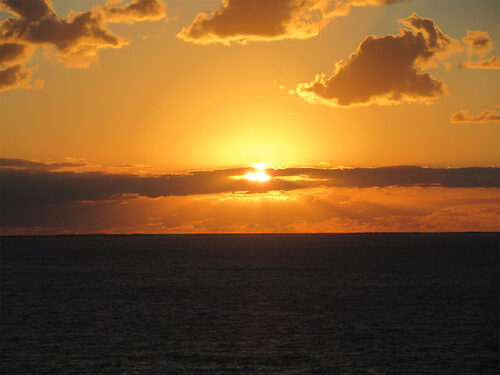 Here is a photo by Steve Cohen of a classic cruise scene: sunset at sea.
Steve took this photo while onboard Oasis of the Seas in January 2018.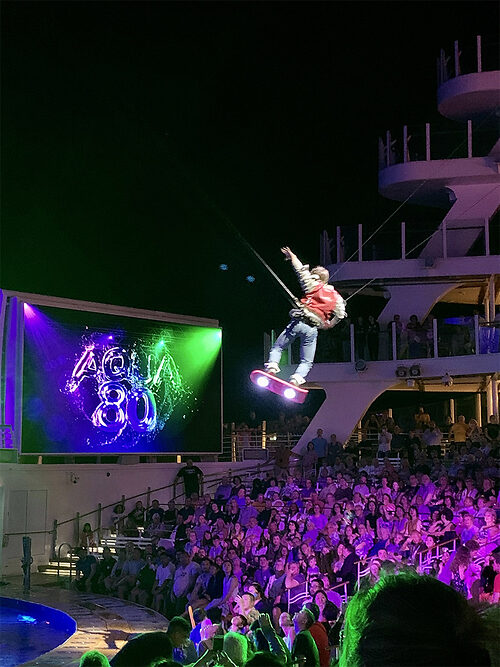 Speaking of Oasis of the Seas, here is a photo from my favorite AquaTheater show (so far), Aqua 80s.
Fran B. took this photo of the Marty McFly scene. If you're like me, you're now humming "The Power of Love" to yourself.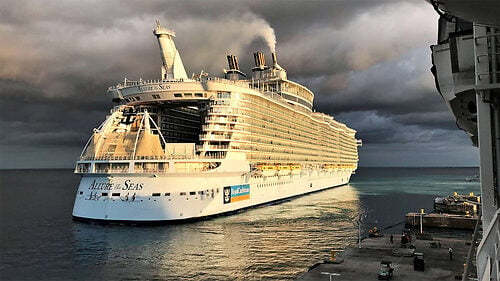 Allure of the Seas is back for another photo, this time docking at Perfect Day at CocoCay.
Michael Kho took this photo as the ship was backing up to dock.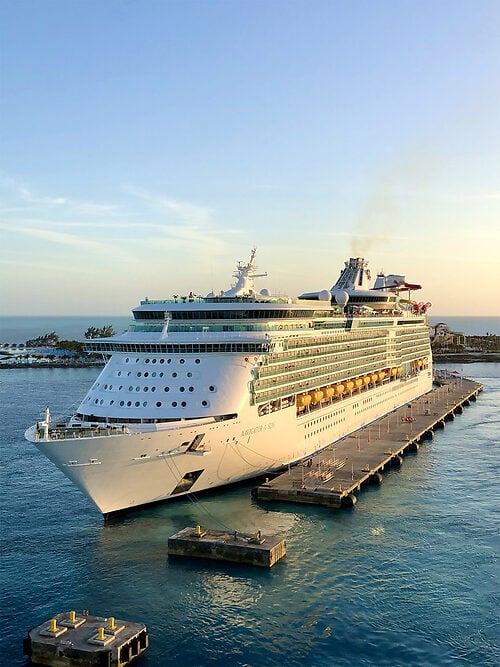 This photo by Matthew Carr takes us back to a time when the pier at Perfect Day at CocoCay was still being constructed in January 2020.
Matthew took this photo from Mariner of the Seas, while watching Navigator of the Seas.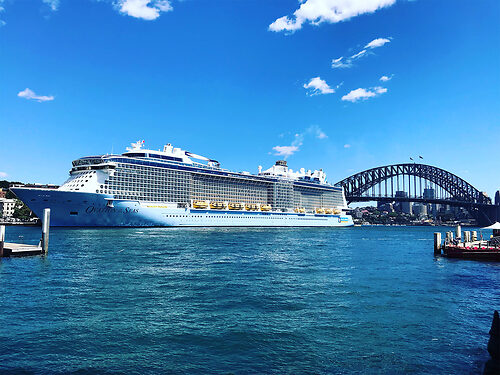 Our final photo this week is of Ovation of the Seas docked in Sydney Harbour.
Photo was taken by Matty May.
Thank you to everyone for sharing photos with us this week.  If you want to share your best Royal Caribbean photos, use this form to send them in!