In:
The weekend is here and every Friday, I share our readers' favorite Royal Caribbean photos so that we can all enjoy a quick "virtual trip" back on a cruise.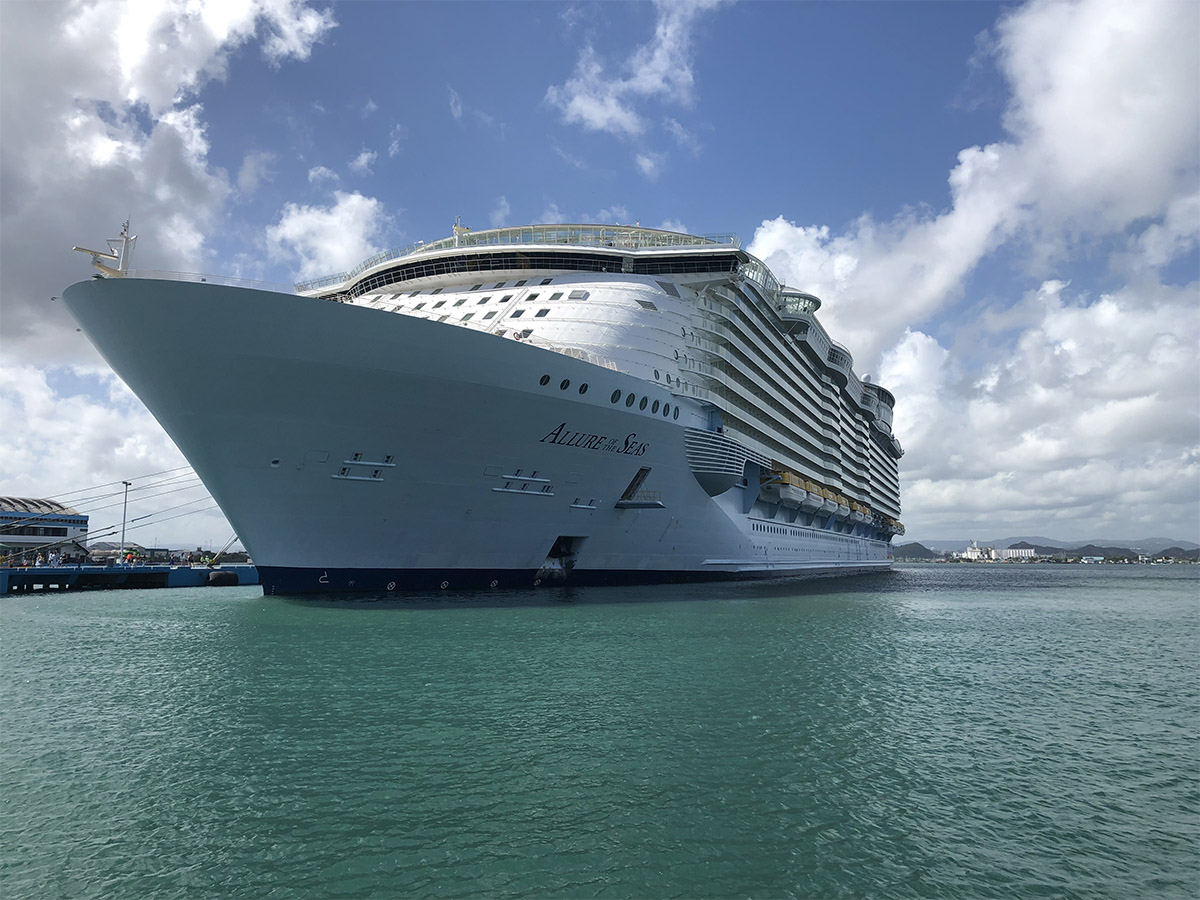 This is a fun opportunity to highlight cruise photos RoyalCaribbeanBlog readers have taken, and for a little bit of time, take a mental escape onboard.
If you want to share your Royal Caribbean photos, use this form to send them in!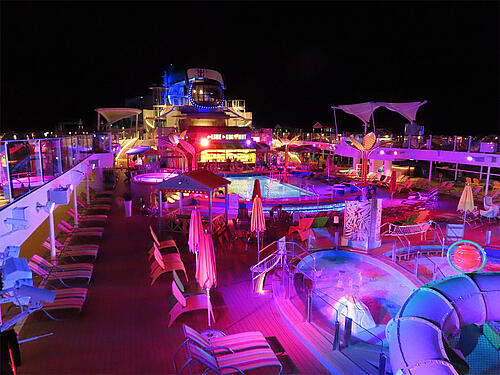 Our first photo is from Steve Cohen, and it is from the brand new Odyssey of the Seas.
Steve went up to the pool deck to share what it looks like at night.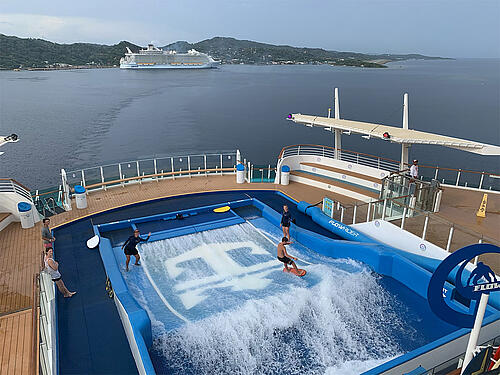 Next up is a photo from Sky Sessions of Tom on the FlowRider.
This was a birthday surf session, with Allure of the Seas in the background.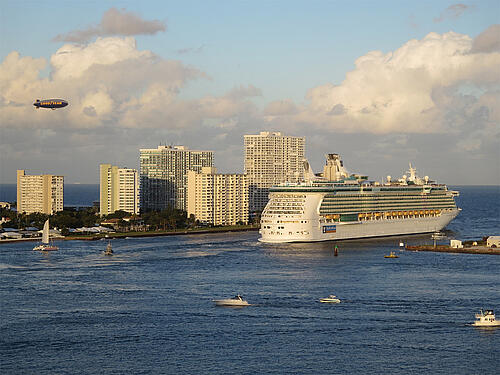 Here is a photo of Independence of the Seas departing Port Everglades.
This photo was taken by Sandy back in 2015, and you can see the Goodyear blimp in the background.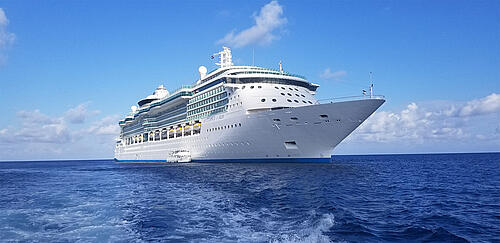 This is a great photo of Brilliance of the Seas taken by Mark Greenwald.
Brilliance was off the coast of Grand Cayman in 2019, which requires tender service to shore.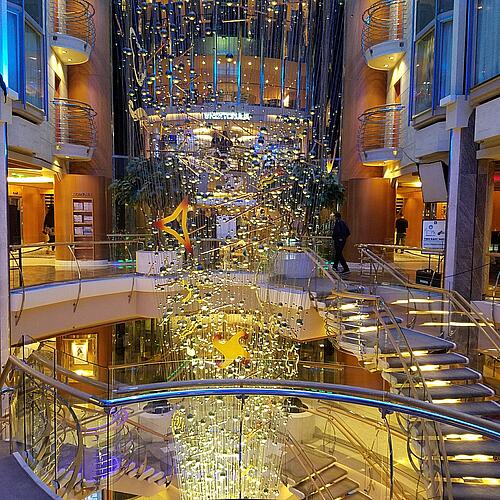 The art on Royal Caribbean always stands out when you are onboard, including this art display in the atrium of Navigator of the Seas.
Andrea Vrsek took this photo of the area near Guest Relations on the Royal Promenade and it is indeed lovely.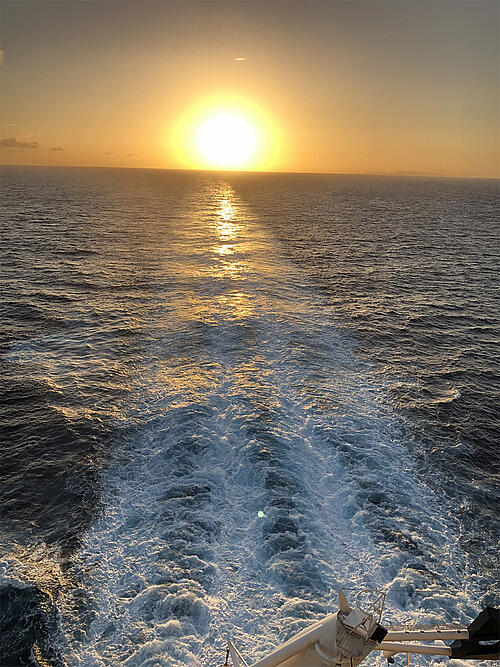 Hiram Perrand took this photo of the sunset, as seen from the aft of an Oasis Class ship.
Hiram did not specify which ship it was, but it's still a beautiful view to see on any ship!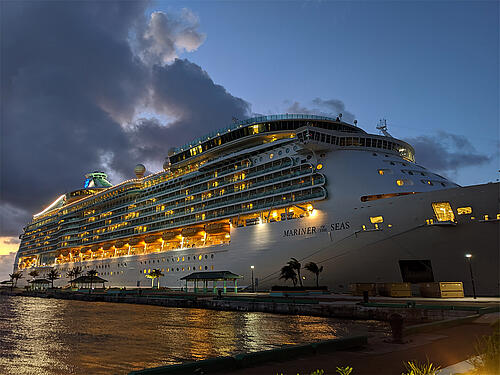 I really like this photo of Mariner of the Seas in Nassau, taken by Beth Dewey.
Dusk photos are always special because you get the night lighting on while there is still some day light.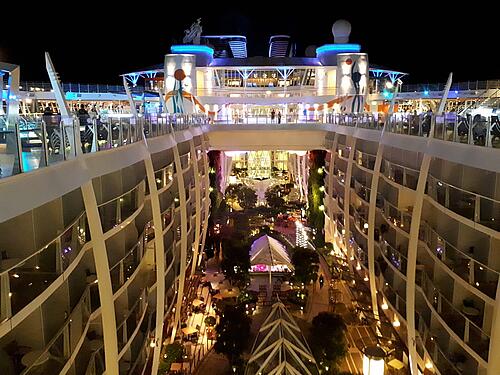 We have another night photo, this one of Allure of the Seas.
Christian Goulet took this photo of the top pool deck, along with Central Park lit up below.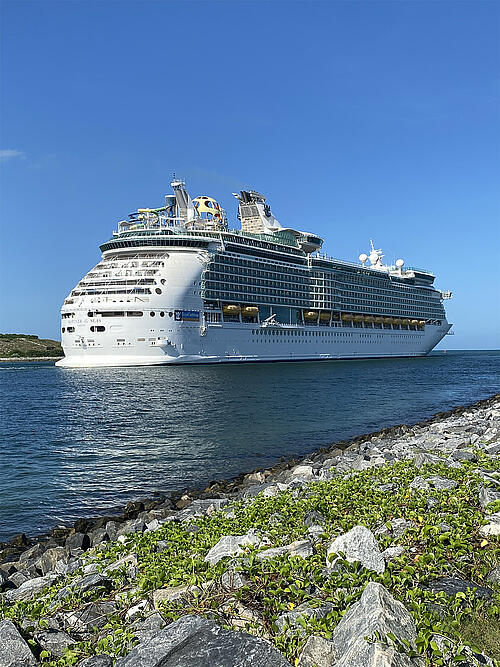 Our final photo is by "cruise genius", and it is of Mariner of the Seas sailing away from Port Canaveral.
This photo was taken from nearby Jetty Park.
That wraps up this week's edition of Friday Photos. If you want your Royal Caribbean photo featured here, use this form to send them in!