In:
Every Friday, we show off the Royal Caribbean photos that our readers have sent us in a special blog post.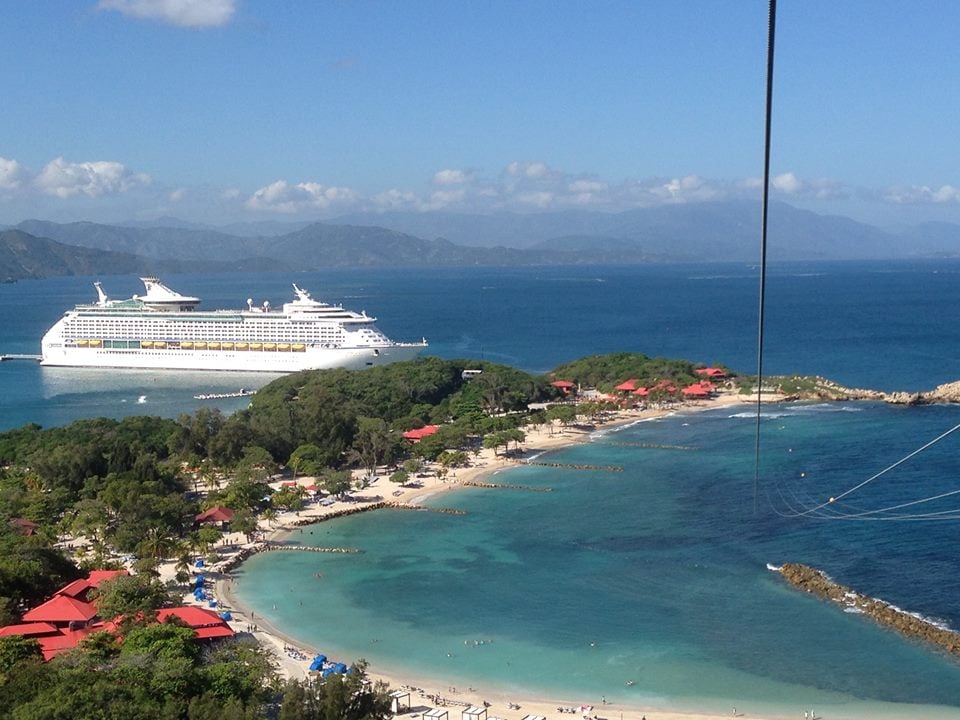 This is a fun opportunity to highlight cruise photos RoyalCaribbeanBlog readers have taken, and for a little bit of time, take a mental escape onboard.
Of course, you can always send in your favorite photo to be posted right here as well.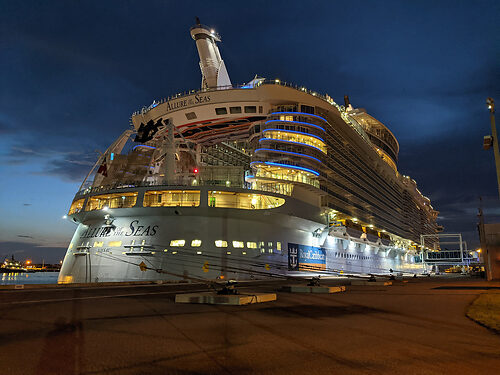 First up is a lovely photo of Allure of the Seas docked in Port Canaveral.
Nancy Baker's better half took this photo while on a morning bike ride in anticipation of their upcoming sailing on August 29.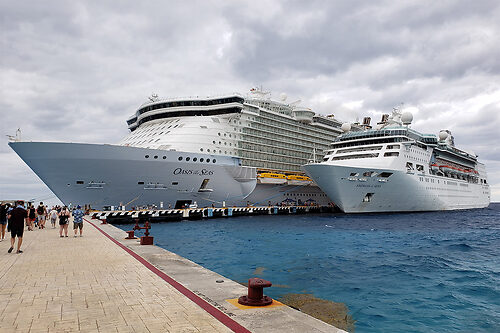 Jason Bloomberg sent in this photo of Oasis of the Seas and Empress of the Seas docked together.
The photo was taken in February 2020 while in Cozumel, and it is not only a reminder of the significant size difference between these ships, but also of Empress before being sold.
There is always room in these photo posts for a sunet photo, and we have another to share this week.
Iva Burroughs took this photo while sailing on Grandeur of the Seas as they headed to Bar Harbor, Maine.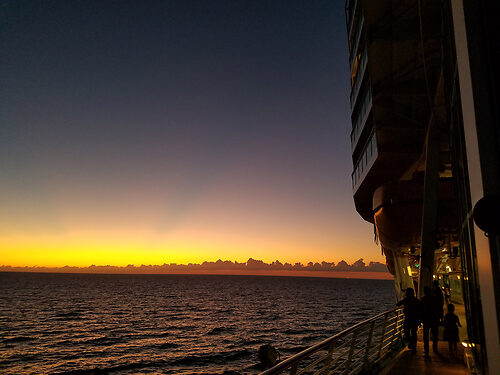 I did say there's always room for a sunset photo, right? How about two?
This photo is by Josip Jurkovic, who used to work for Royal Caribbean, and took this photo while on Mariner of the Seas.
He wrote, "As former employees and first time cruisers with our 3 kids, we knew where to catch perfect sunset photo on our last night of our cruise."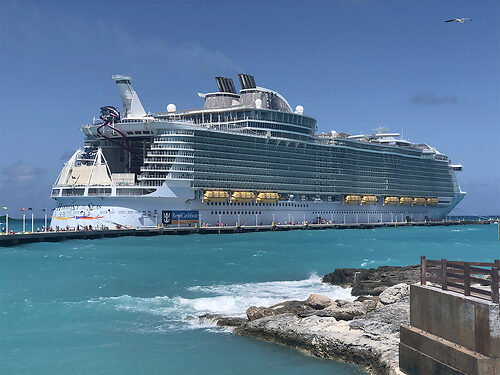 Our next photo is of Harmony of the Seas docked at Perfect Day at CocoCay.
Tracy took this photo, surrounded by the beautiful blue water of The Bahamas.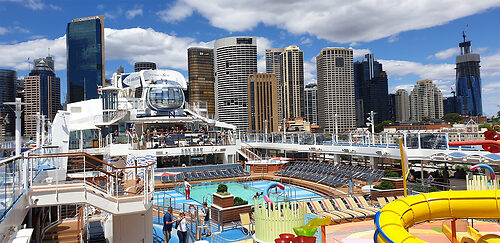 Here is a look at the pool deck on Ovation of the Seas.
Stuart Cole snapped this photo while the ship was in Sydney right before a 3-night sampler cruise.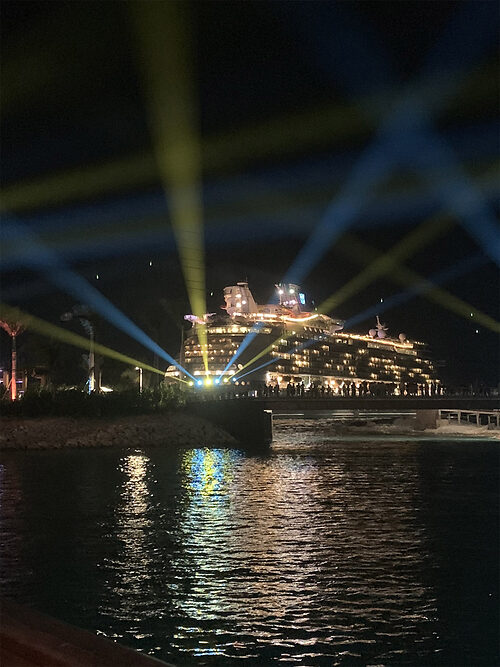 We are back to CocoCay with this photo by Rose Pinckney.
This was taken in 2019 when Royal Caribbean experimented with late night stays to the island.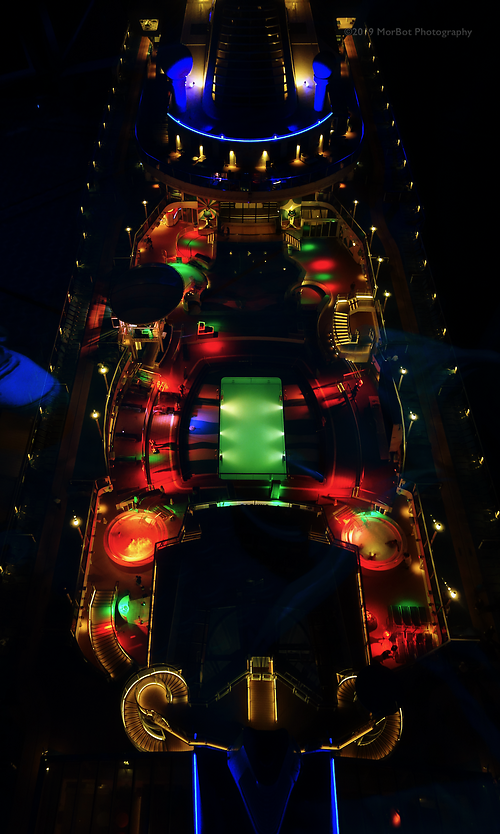 Check out this fun shot of Anthem of the Seas' pool deck at night.
Joe Moran got this view while up in the North Star as the ship was docked in Bermuda overnight.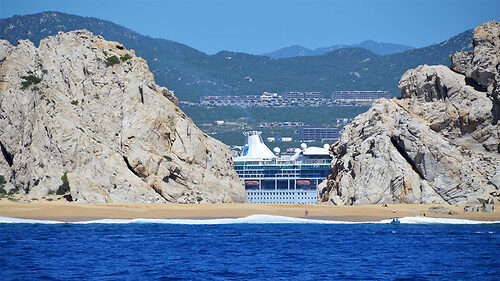 Here is a fun shot of Vision of the Seas "peeking" through the mountains in Cabo San Lucas.
Michael Kho shared this photo.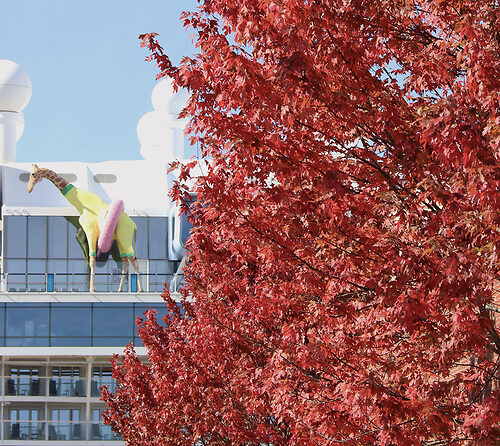 Our final photo this week comes to us from Gary Howes.
It is a photo of Anthem of the Seas in the background, and we can see the 32-foot-tall whimsical work giraffe onboard.