In:
It has been 497 days since our last Friday Photos post, but since Royal Caribbean cruises are back, so are we with a new batch of reader photos!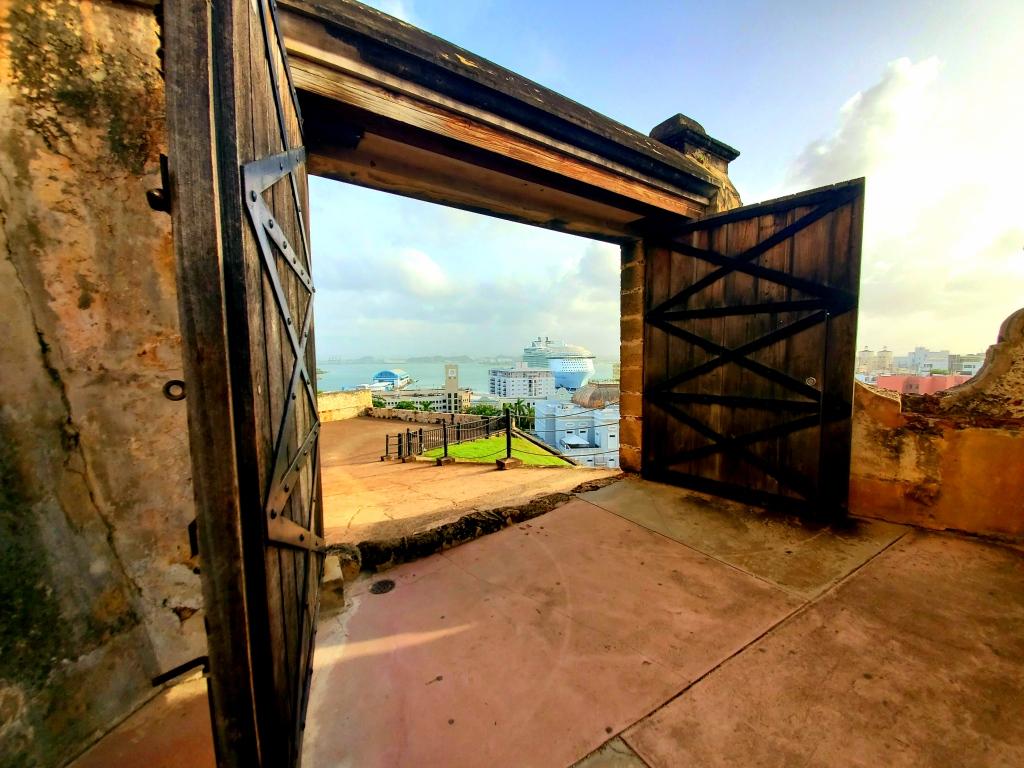 Each week, I share a series of photos our readers have taken on a Royal Caribbean cruise and share it with all of you.
You can always send in your photos by using this form so that I can feature them in a future edition of Friday Photos.
Without further ado, here is this week's collection of cruise photos!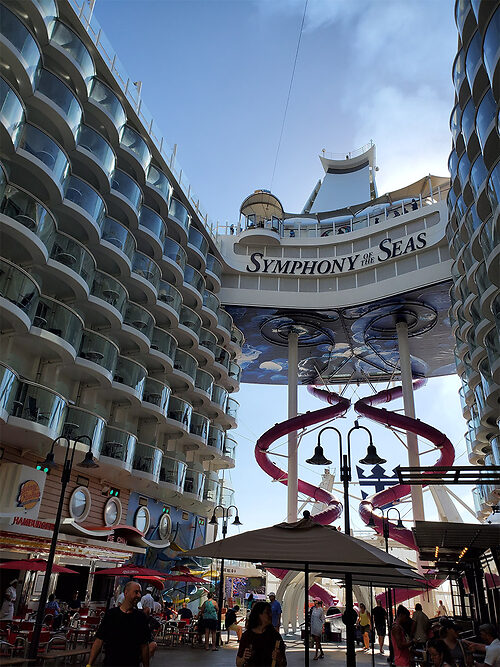 Our first photo this week is from Joseph Keiser.
He took this photo from onboard Symphony of the Seas in the Boardwalk neighborhood, looking back at the Ultimate Abyss.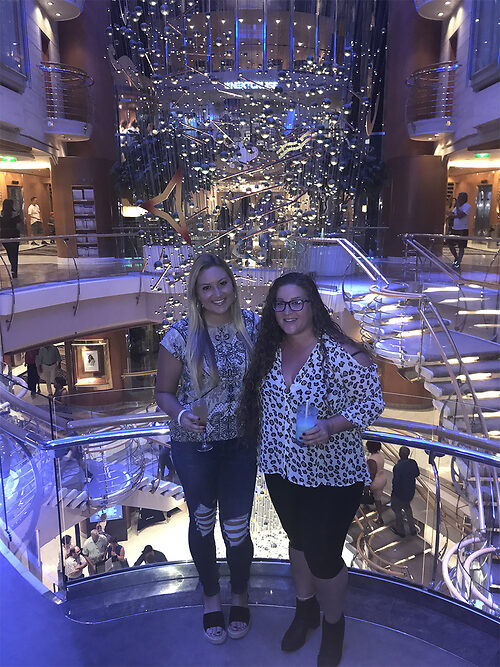 Our next photo was sent in by Nicole Sulsenti from onboard Navigator of the Seas.
Nicole said she took this photo with her best friend, "We love Royal Caribbean and can't wait till this is over so we can be back on a ship."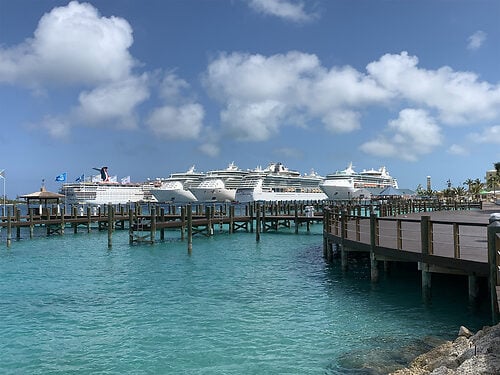 Scott shared this photo of a number of cruise ships as seen from Junkanoo Beach in Nassau, Bahamas.
There are four Royal Caribbean cruise ships in this photo, Navigator, Mariner, Brilliance and Grandeur.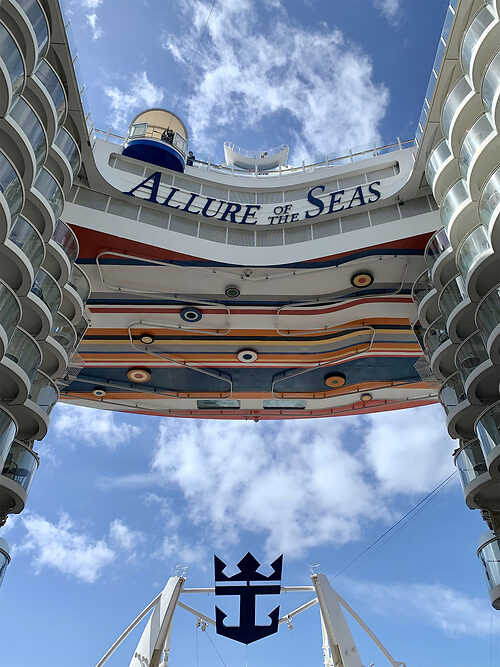 Here is a fun angle in this photo by Amy Stover.
Amy took this photo on Allure of the Seas on the last sailing in 2020.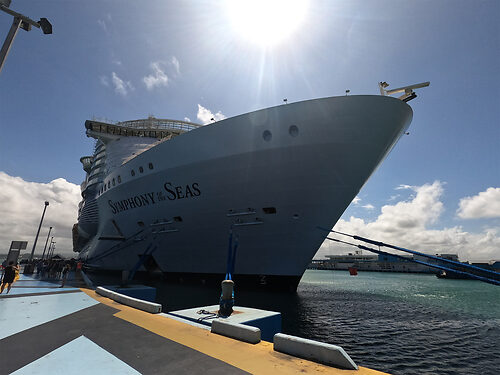 Our next photo takes us to San Juan, Puerto Rico and another Oasis Class ship.
Paul Lee snapped this photo of Symphony of the Seas while the ship was docked downtown.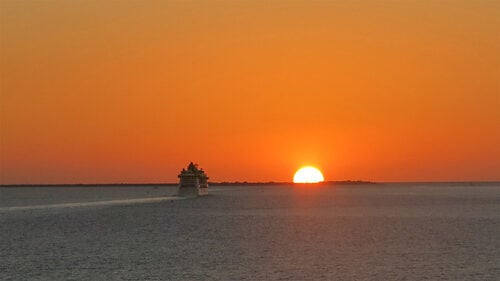 This is a really great shot from Jack of Brilliance of the Seas.
Jack took this photo from onboard Rhapsody of the Seas, which was following Brilliance of of Tampa Bay.
He took this photo right after Rhapsody passed under the Sunshine Skyway bridge.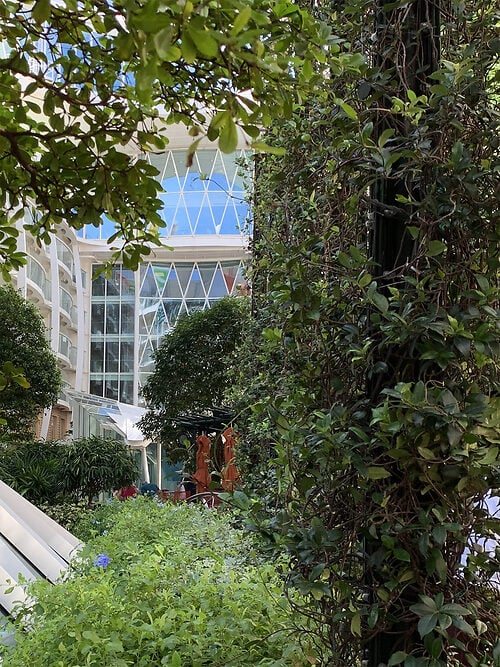 One of my favorite areas on any Royal Caribbean cruise ship is Central Park, and here is a photo from Fran B.
I cannot wait for Oasis Class ships to restart cruises again so I can enjoy views like this once again!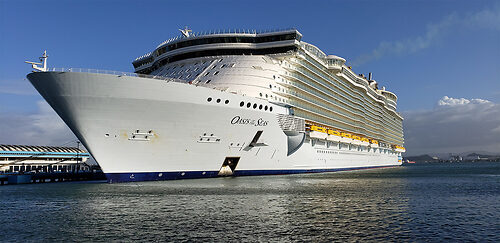 This is a great shot of Oasis of the Seas by Dennis Nichols.
Oasis was docked in San Juan while Dennis took this photo.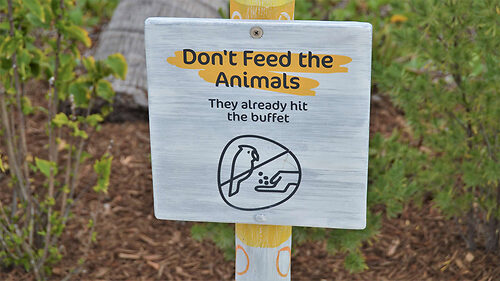 Michael Kho took a photo of this important sign while at Perfect Day at CocoCay.
I always enjoy how Royal Caribbean makes signs like this fun.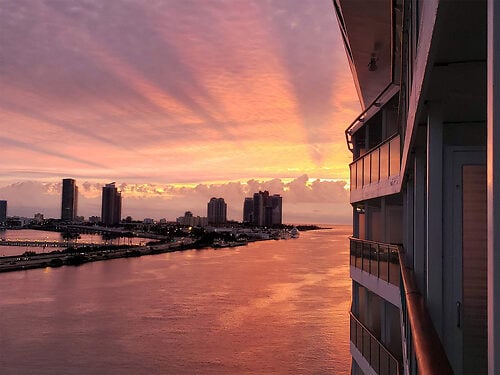 Our final photo this week is by Nicole Waite.
She took this beautiful photo after waking up in Miami while onboard Navigator of the Seas.
Thank you to everyone for sharing photos with us this week.  If you want to share your best Royal Caribbean photos, use this form to send them in!