Friday Photos - January 11, 2019
In:
Get your weekend started with our readers' favorite Royal Caribbean cruise photos! Each week, we show off Royal Caribbean photos that our readers submitted.  It is a great way to enjoy lovely photos, as well as take a "virtual trip" back on a cruise.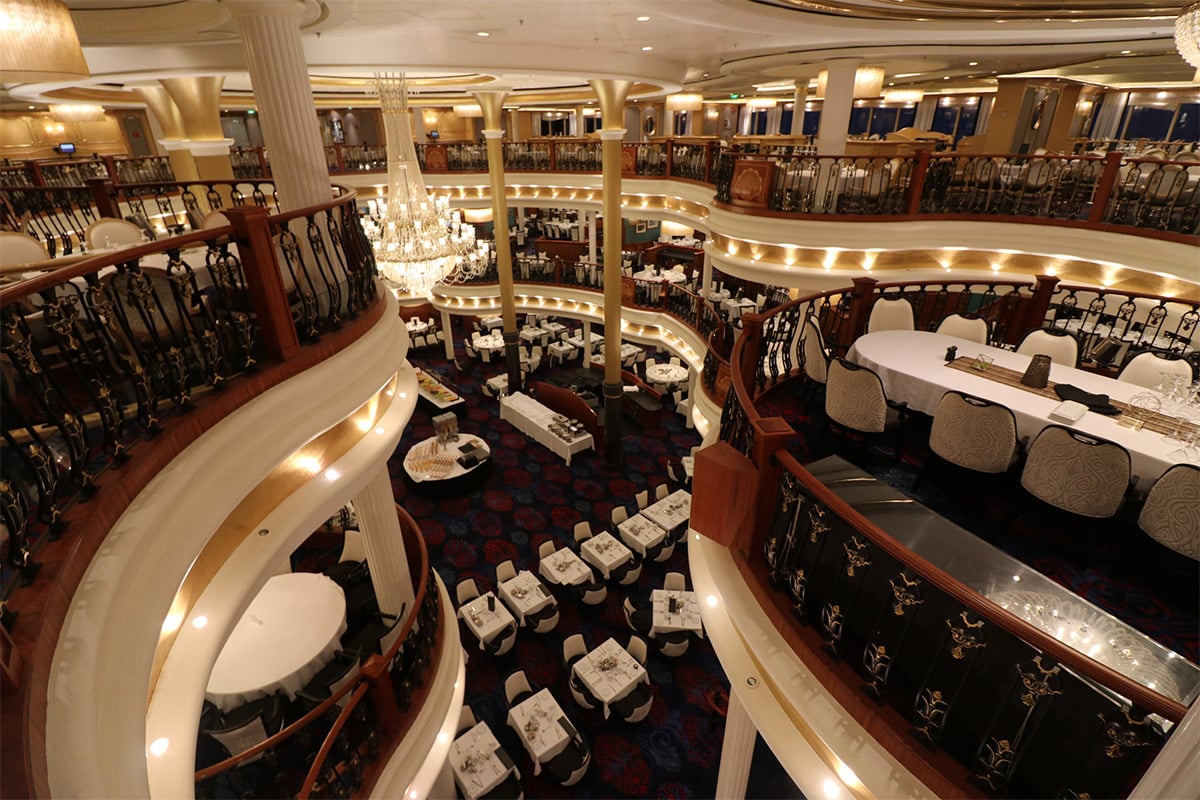 We begin this week's batch of photos with a shot of the Sapphire Dining Room on Adventure of the Seas. Photo by Corey Seeman.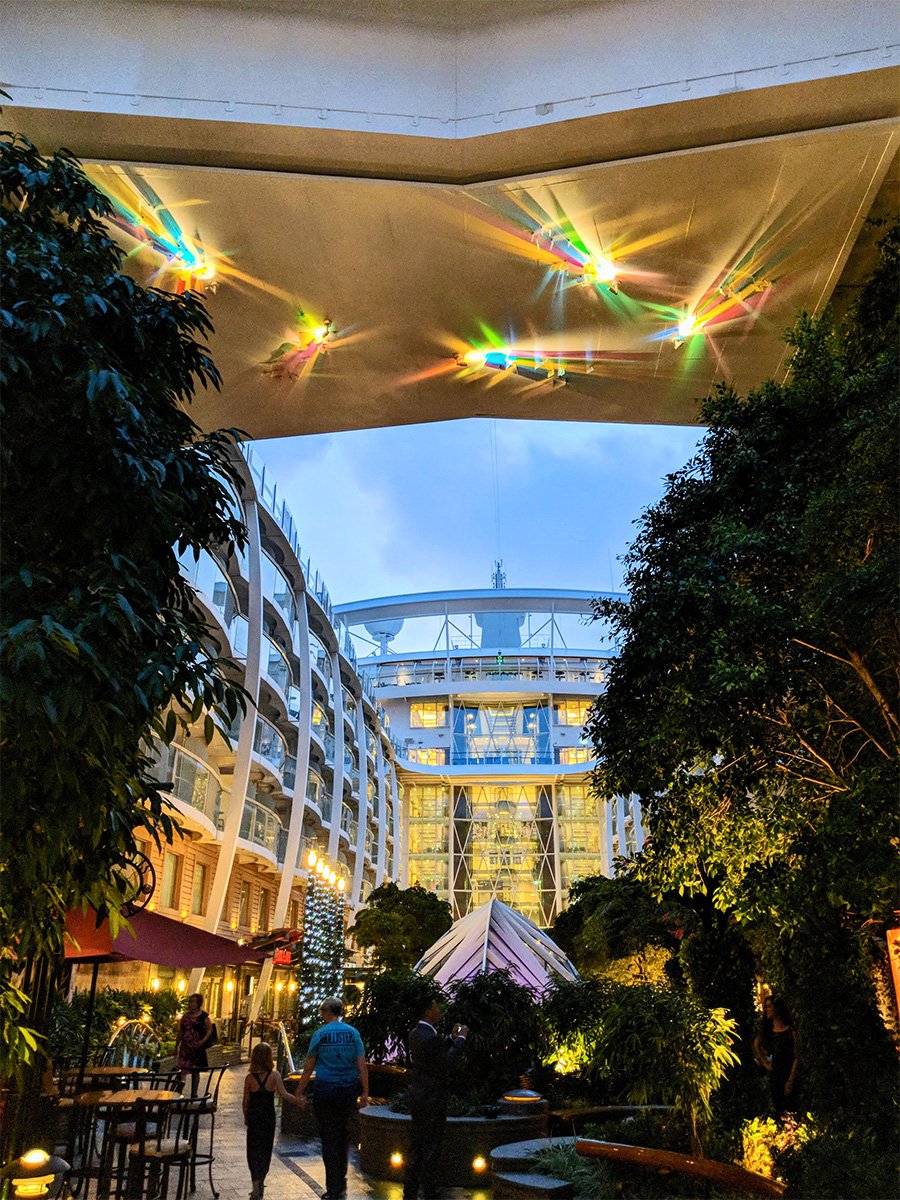 David Kelly took this beautiful shot of Central Park on Oasis of the Seas at dusk.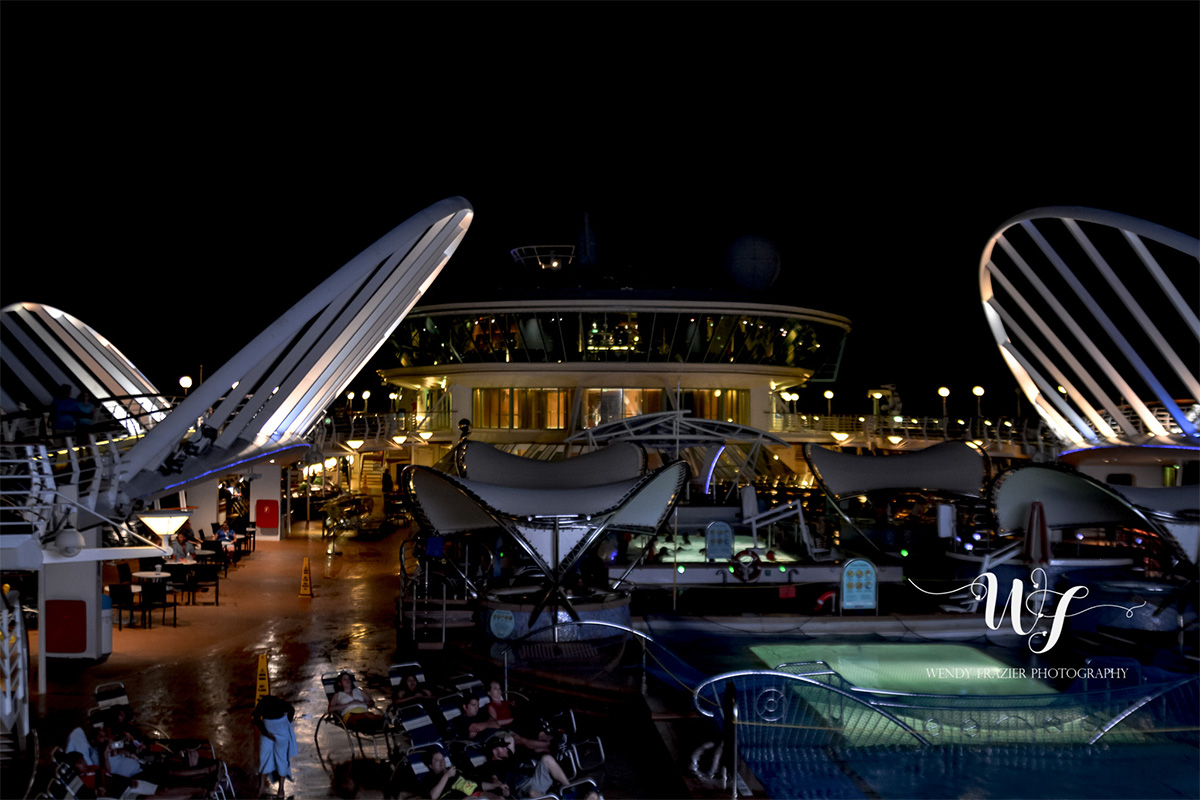 Wendy Frazier shared with us this photo of movie night on the pool deck of Enchantment of the Seas.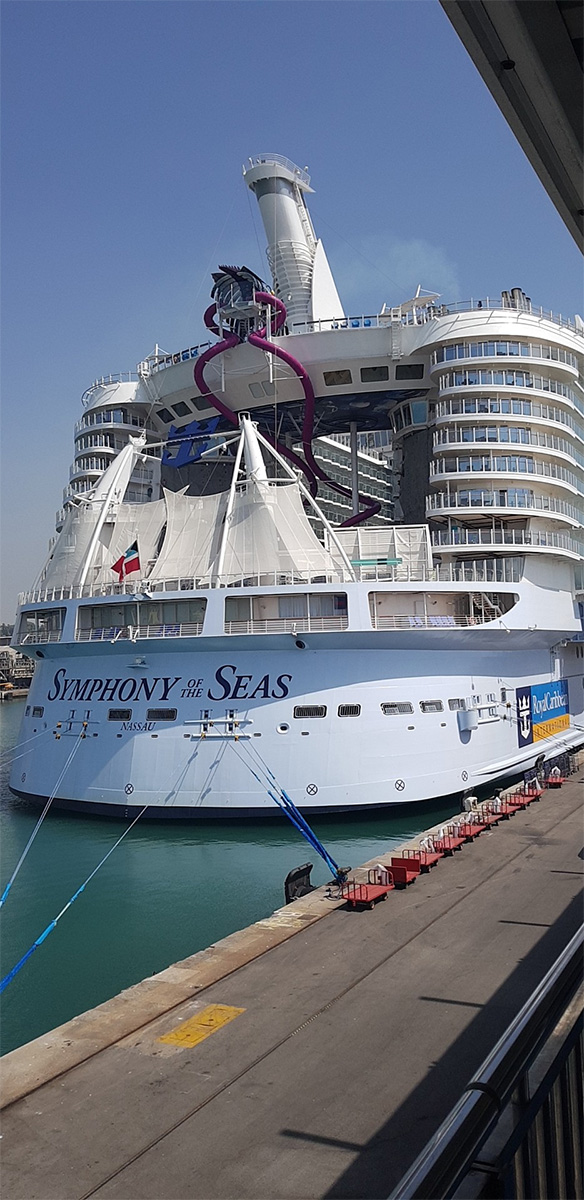 Our next photo is by Harry Nicholson and it is of Symphony of the Seas docked in Barcelona.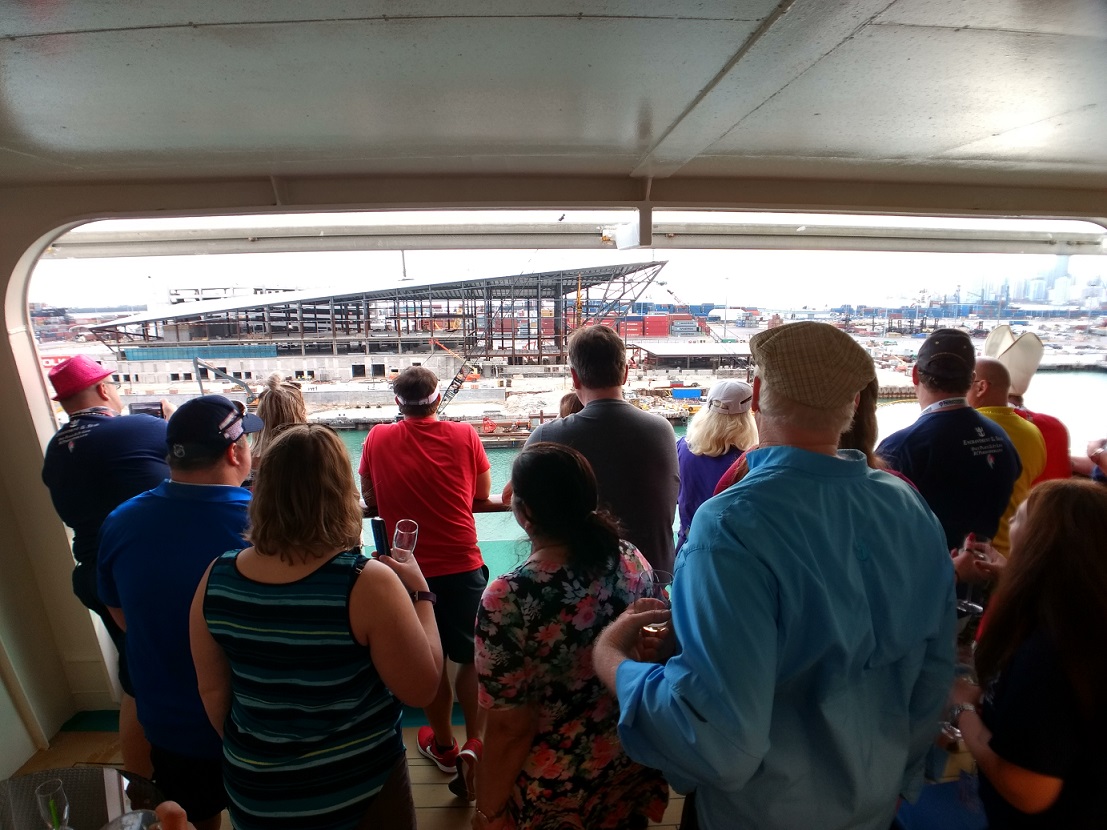 John Blahnik sent in this photo from the balcony on Enchantment of the Seas during the RCPeriscopers Superbowl cruise. Note Michael Poole's visor, which now resides on the bottom of the Port of Tampa Bay.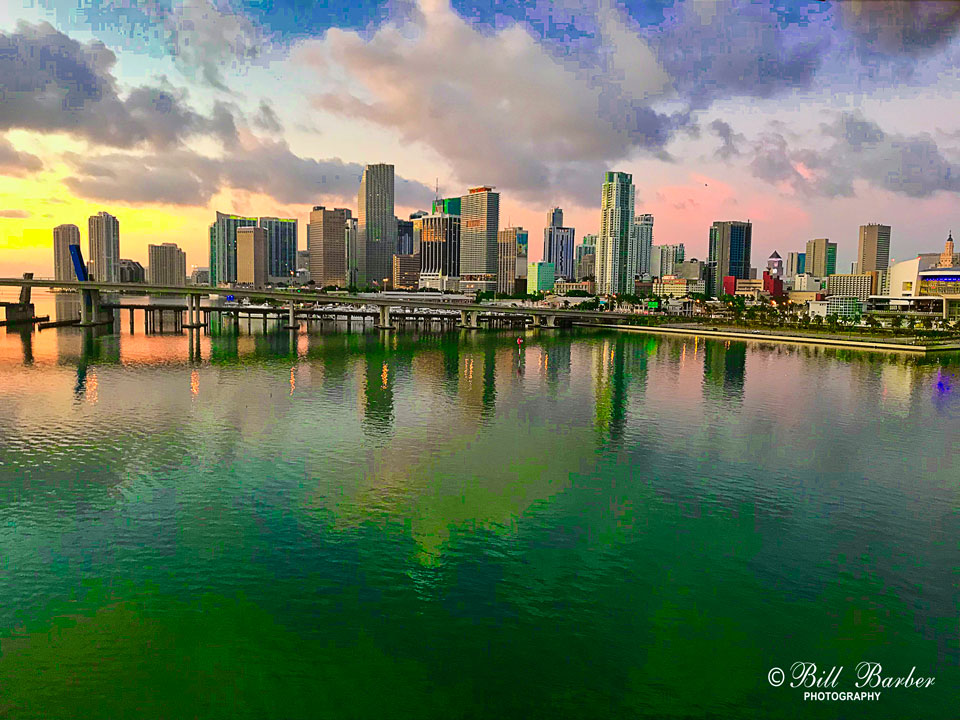 Next is a photo of Miami, as seen by Bill Barber on Empress of the Seas.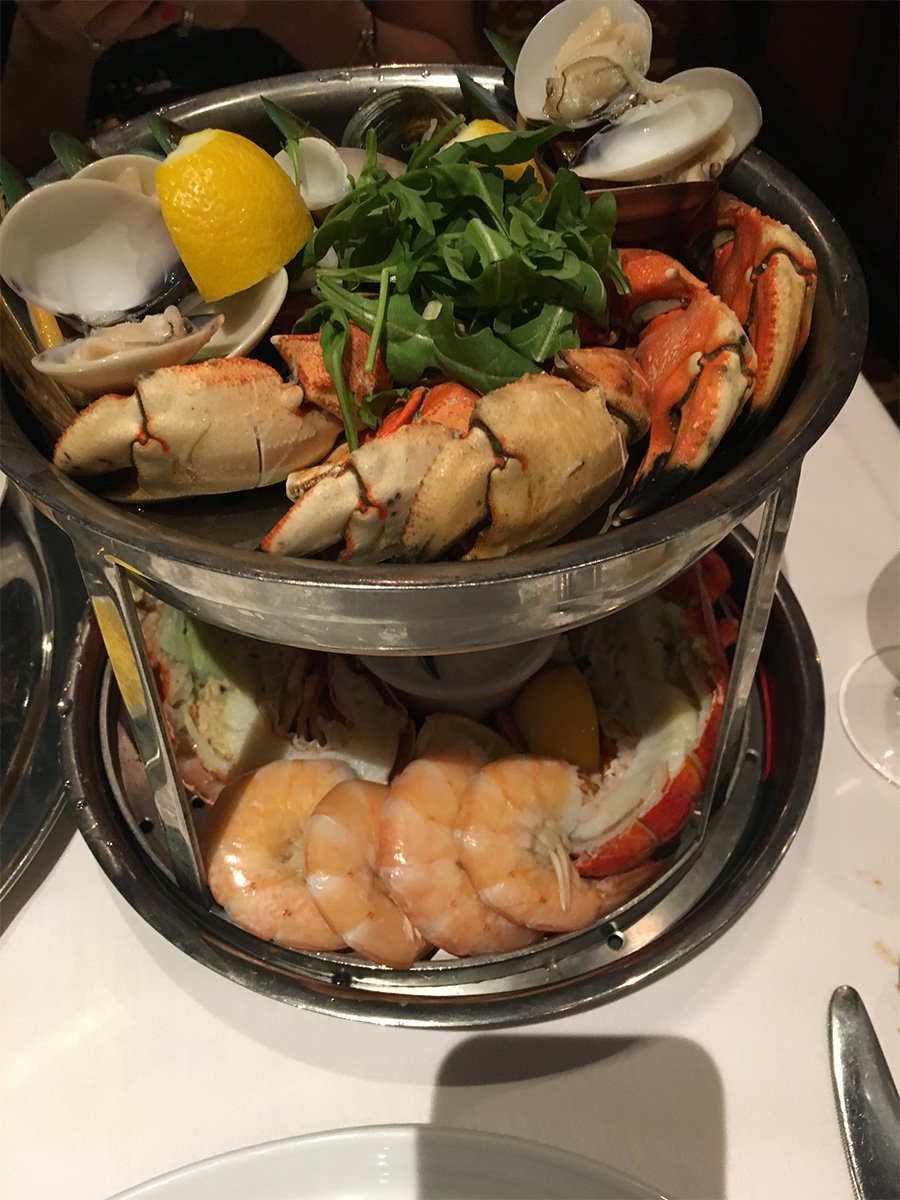 Our final photo this week is by Jason, and it is of the Seafood Tower at Chops Grille.
Thank you to everyone for this week's fabulous photos. If you would like to send in your own Royal Caribbean photos to be featured here, use this form to have them included in a future edition!