Friday Photos - May 31, 2019
In:
This week's batch of beautiful Royal Caribbean photos is here and it's always fun to share with all of you the great photos our readers take while on their cruise vacation.
The photos we have to show this week are fun and of course anyone can send us their Royal Caribbean photos to use as well!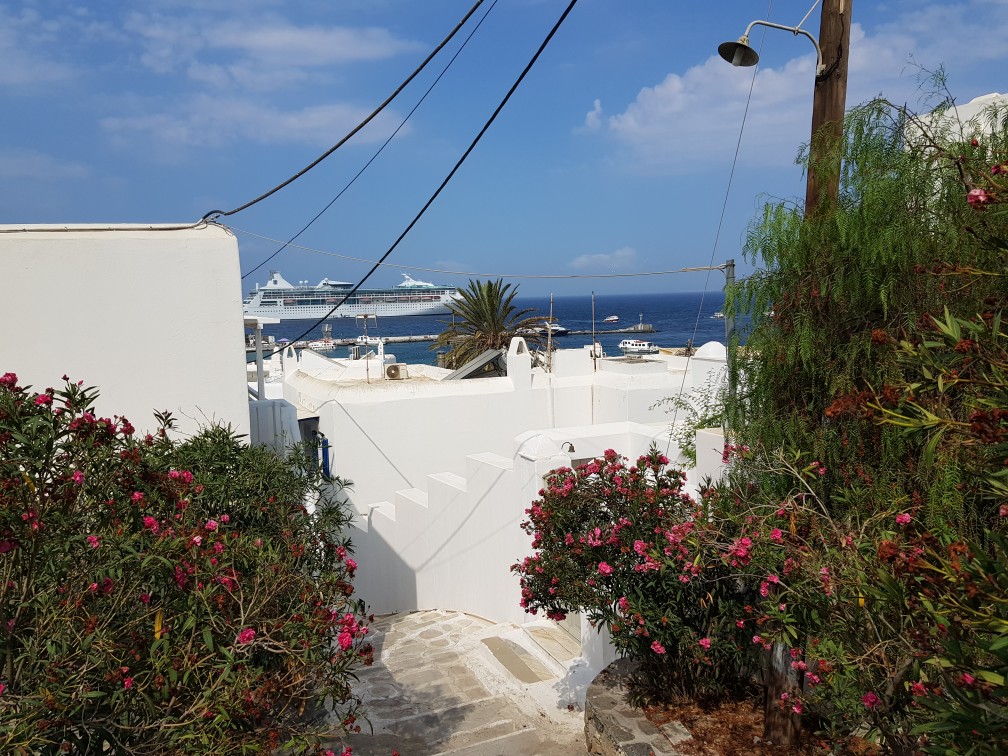 We kick things off this week with a photo by Traveler of Rhapsody of the Seas, as seen from Mykonos.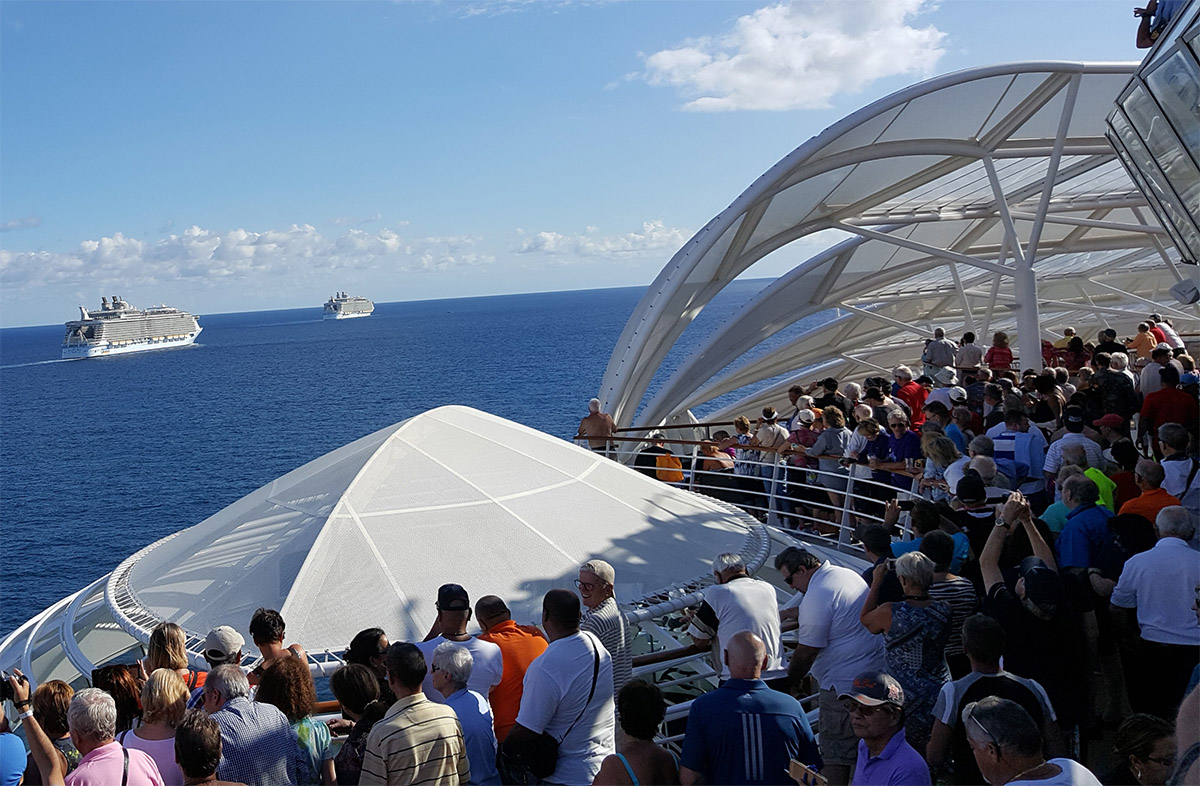 Our next photo is by Khadijah Ahmad, and it is of Harmony of the Seas meeting her sister Oasis ships for the first time.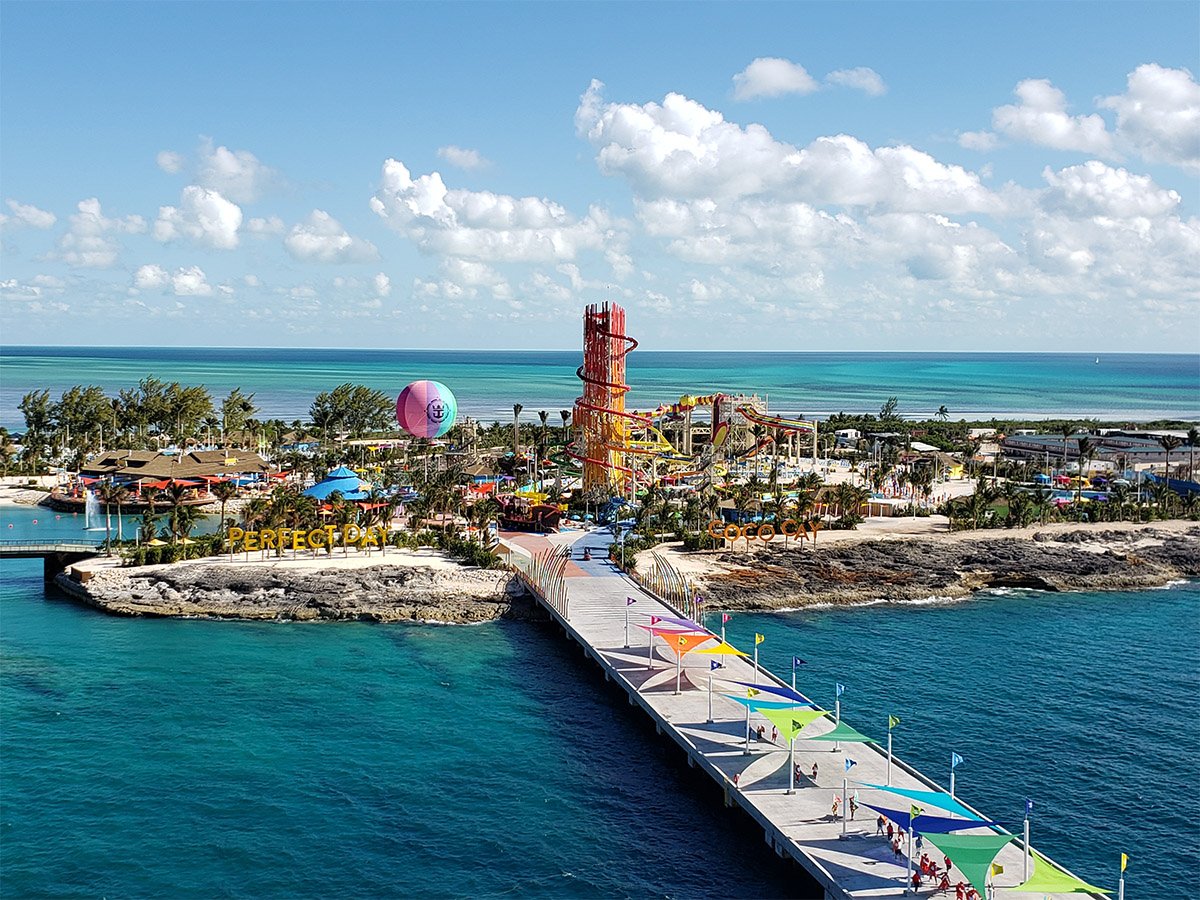 Our first photo from Perfect Day at CocoCay to grace Friday Photos has arrived, with Matthew Giangreco taking this photo from Adventure of the Seas.

Brett Oresky took a panoramic photo of Harmony of the Seas.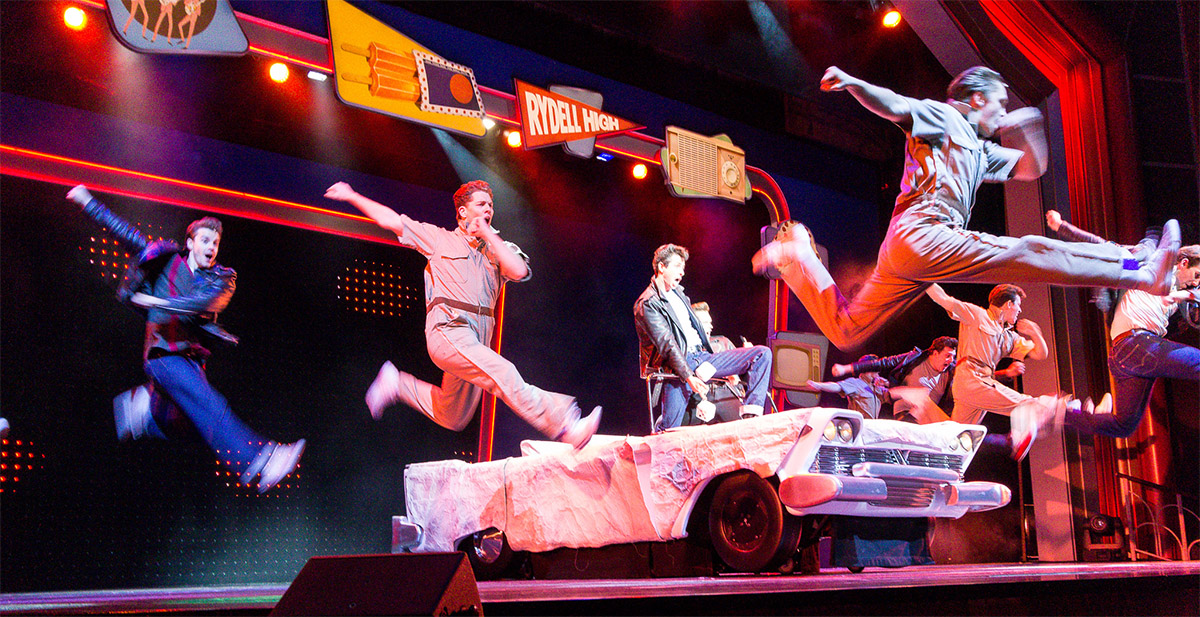 Grease is the word with this photo by Brad Leonard.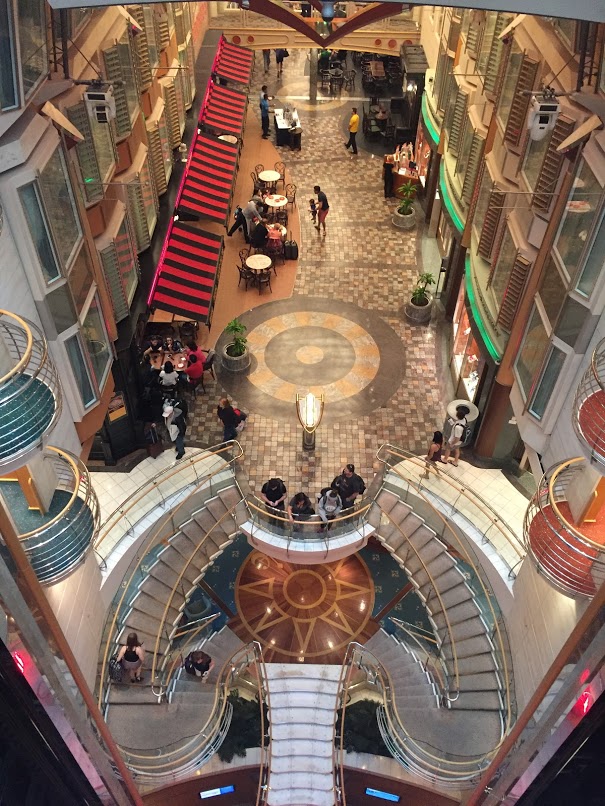 Here is a look from the top, down to the Royal Promenade on Independence of the Seas by Vanita Redstar.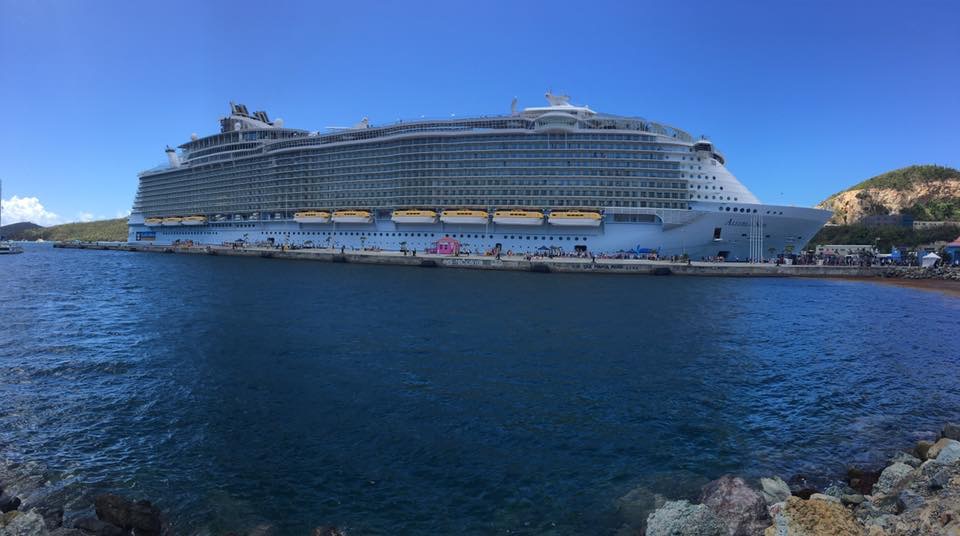 Our final photo this week is by Kendra Richard, and it is of Allure of the Seas docked in St. Thomas.
Thank you to everyone that sent in their photos this week and if you have Royal Caribbean photos, well, we want to see them!  You can use this form to send us your photos and we will feature them on an upcoming Friday Photos blog post!