Friday Photos
In:
This week's batch of beautiful Royal Caribbean photos is here and it's always fun to share with all of you the great photos our readers take while on their cruise vacation.
The photos we have to show this week are fun and of course anyone can send us their Royal Caribbean photos to use as well!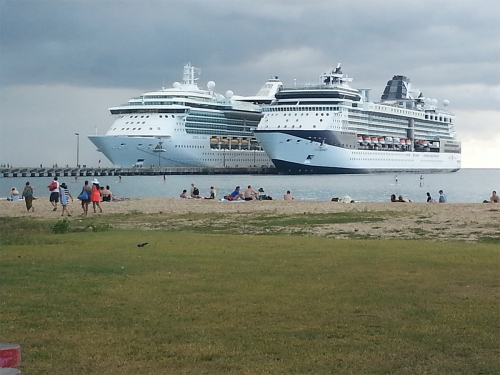 Our first photo this week is of Jewel of the Seas in St. Croix next to the Celebrity Summit by Wayne Gonzales.  Two ships with a lot of history to them.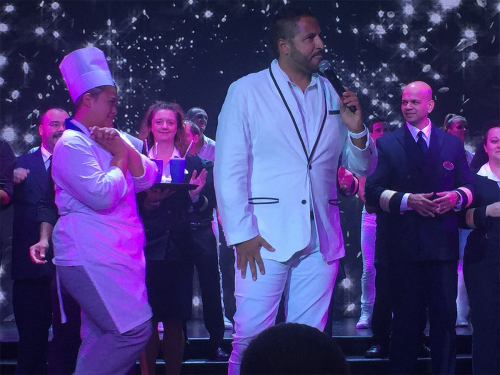 Kristina Johnson sent us this photo of Empress of the Seas' Cruise Director and claims he is the best Cruise Director ever! Do you agree?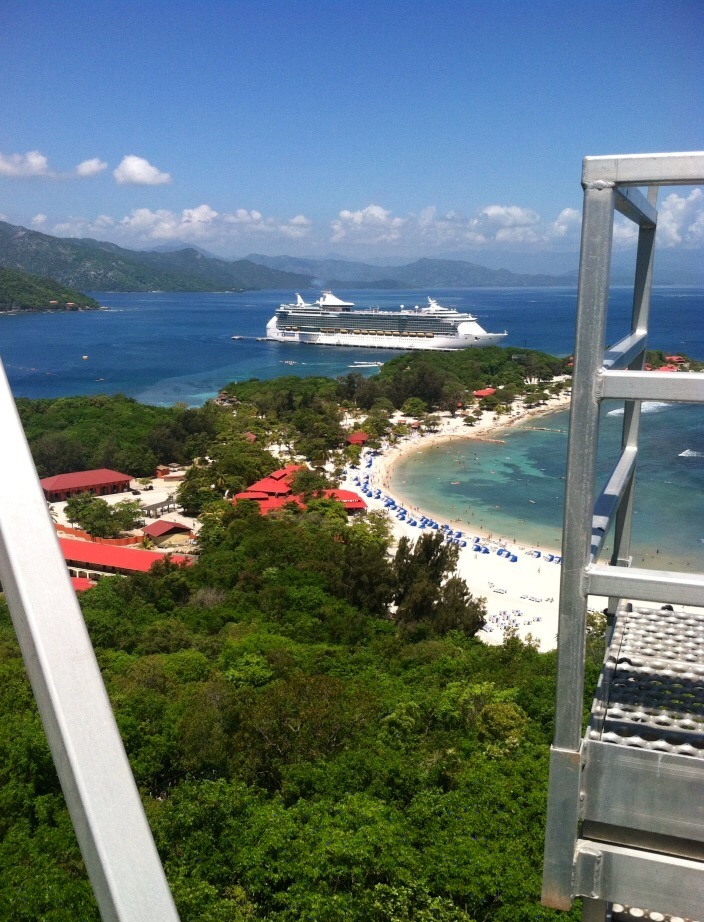 Kathleen Lewis sent in this photo of Freedom of the Seas, as seen from the the Labadee zip line platform. Kathleen took her daughter on this, and you cannot beat this kind of a view!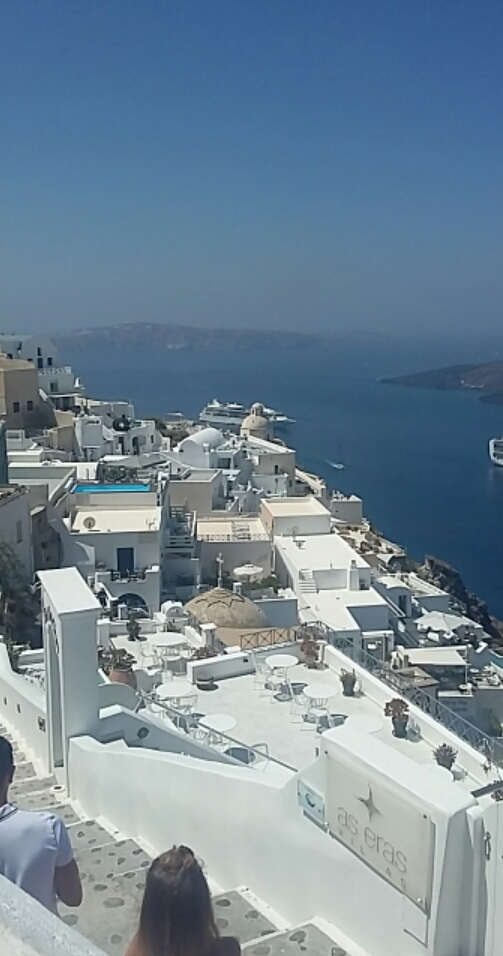 In this photo, we have Rhapsody of the Seas hiding behind the beautiful town of Fira in Santorini, Greece by Kelly Bratton. I believe it is a local law that all photos taken in Santorini have to be beautiful.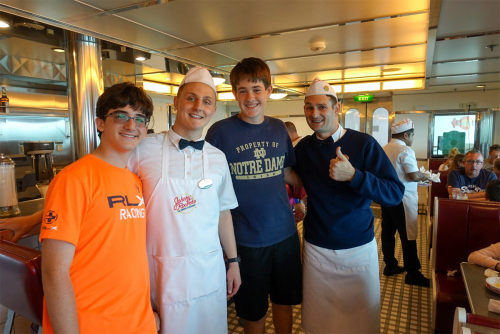 Scott Singer shared with us this photo of his son, who made friends with the servers there because he liked it so much and even learned the dance!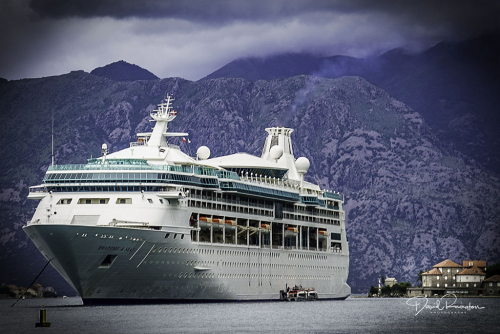 Dave Rimington send in this photo of Rhapsody of the Seas at Kotor, Montenegro.  Hard to beat that kind of scenery. Great photo!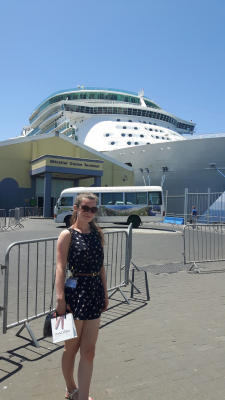 Lastly, we have this photo by Wendy Hoggarth of her daughter at the port in Gibraltar, following a stop aboard Navigator of the Seas.  Love Navigator of the Seas and looks like a perfect day for a visit!
Do you have Royal Caribbean photos that you want to share?  We'd love to feature them so send them in by using our nifty submission form and maybe your photos will show up in next week's edition!