Friday Photos
In:
Every Friday we share Royal Caribbean cruise photos that our readers sent in, as a means of showcasing great photography and giving all of us a "virtual break" to enjoy the view of being on a cruise.  If you want to send in your photo, use this form and we could feature it in an upcoming post.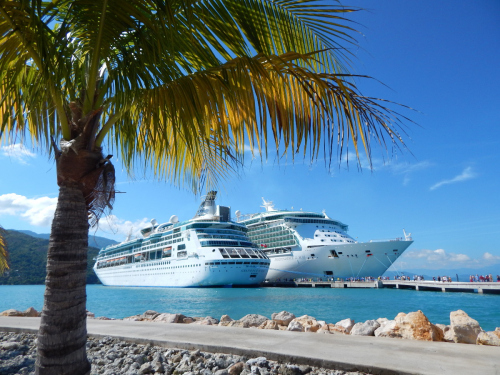 Our first photo is of Independence of the Seas and Grandeur of the Seas docked in Labadee.  This photo was taken by Joe L. while on his honeymoon and it is a beautiful shot!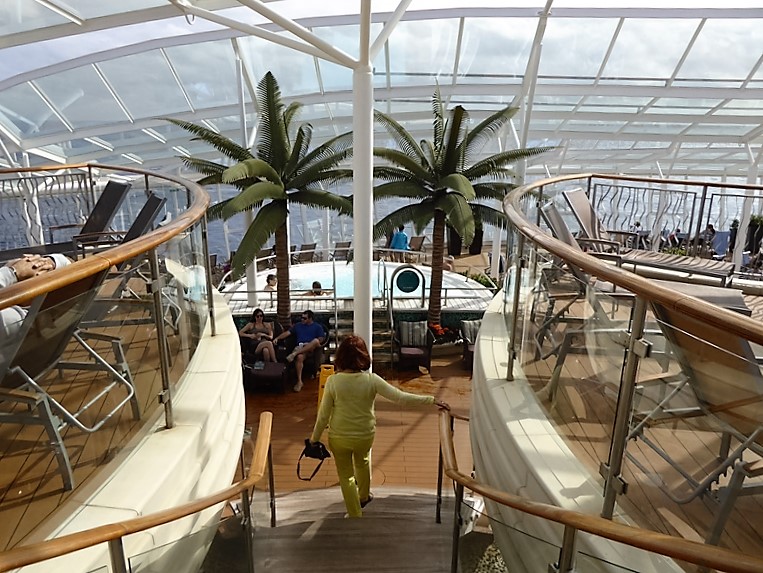 Here is a photo of the Solarium on Allure of the Seas, by Bob Carpenter.  Bob said this is one of the most relaxing spots on the ship and I can tell you all from experience that Bob is indeed correct!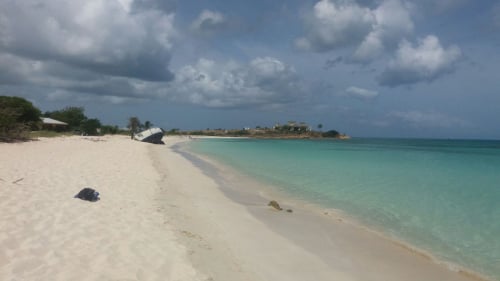 Next up is this photo of Dickensons Bay in Antigua by Pamela.  That is one really nice looking beach!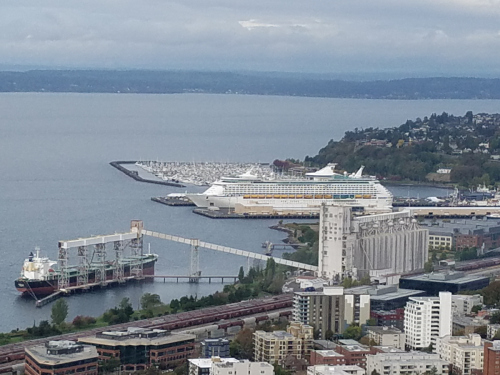 Take a look at this photo by Dan of Explorer of the Seas, as seen from the Space Needle in Seattle.  Hard to beat a view like this!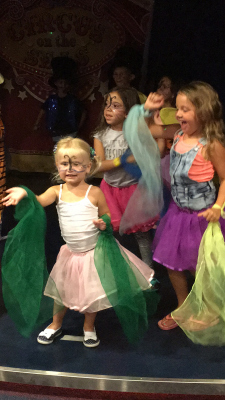 Tara Franz sent this photo of her daughter performing (she is the butterfly) in an Adventure Ocean show onboard Allure of the Seas.  So cute!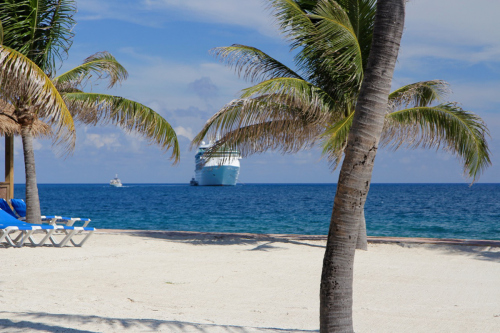 Next is a photo of Grandeur of the Seas, as seen from the beautiful sandy shores of CocoCay.  Emmanuel Mossino shared this photo and it instantly put me in the mood for a beach day.
Our last photo this week is from Richard Dreyer of Central Park on Allure of the Seas. This is my favorite neighborhood on Allure of the Seas, and a great look at how large this space really is.
Thank you to everyone that shared their photos with us this week! If you want to share with us your photos, use this form to send them in!