In:
There will not be any Caribbean cruises until at least May, but that doesn't mean you can't swim in the blue turquoise waters of the tropics until then.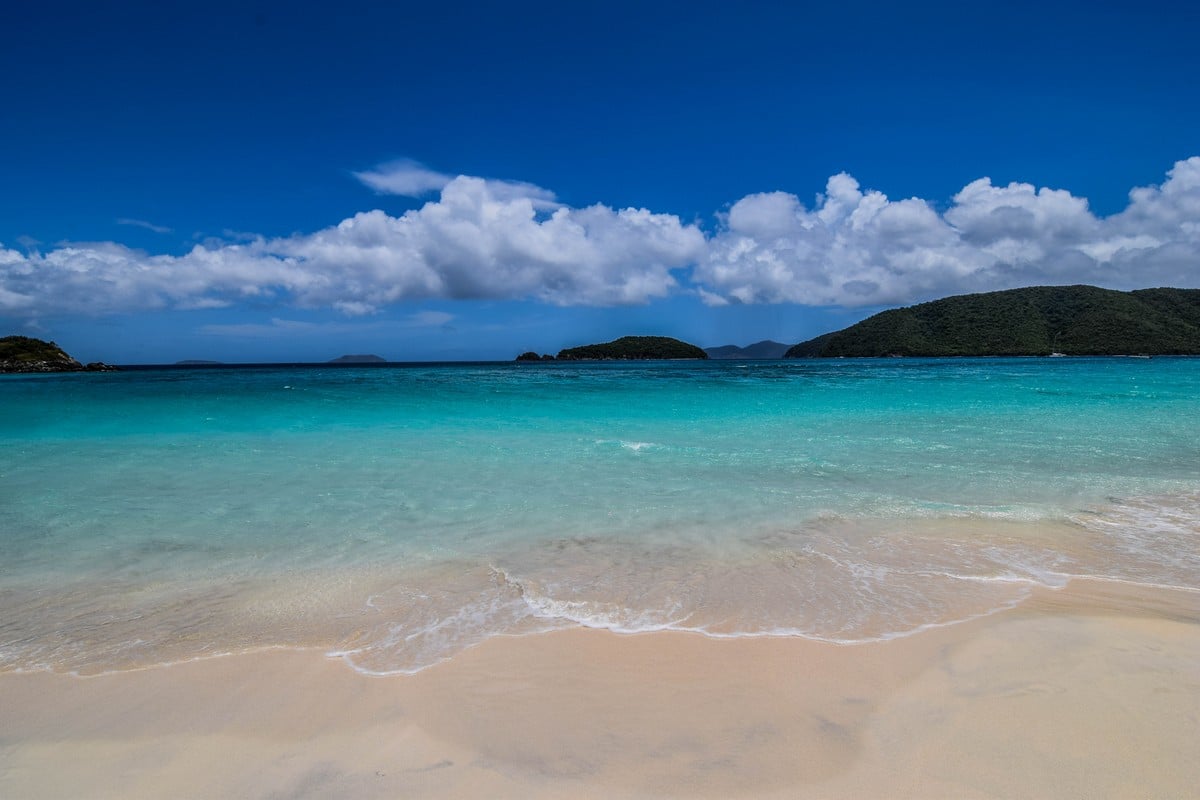 While the cruise industry remains shutdown, many Caribbean islands will allow you to visit on your own.
Certainly the current global health crisis means there may be additional rules or tests required, nonetheless, there is no bad time for a Caribbean escape.
Beginning January 26, the CDC will require all travelers, including U.S. citizens, flying to or through the U.S. from international destinations to provide proof of either a negative test or documentation of recovery.
The test must:
Be a viral test (molecular or antigen)
Be taken within the 3 calendar days prior to departure
Show written proof of the traveler's negative laboratory test result
Documentation of recovery must include:
Proof of a positive test result
A letter from a licensed health care provider or public health official clearing them for travel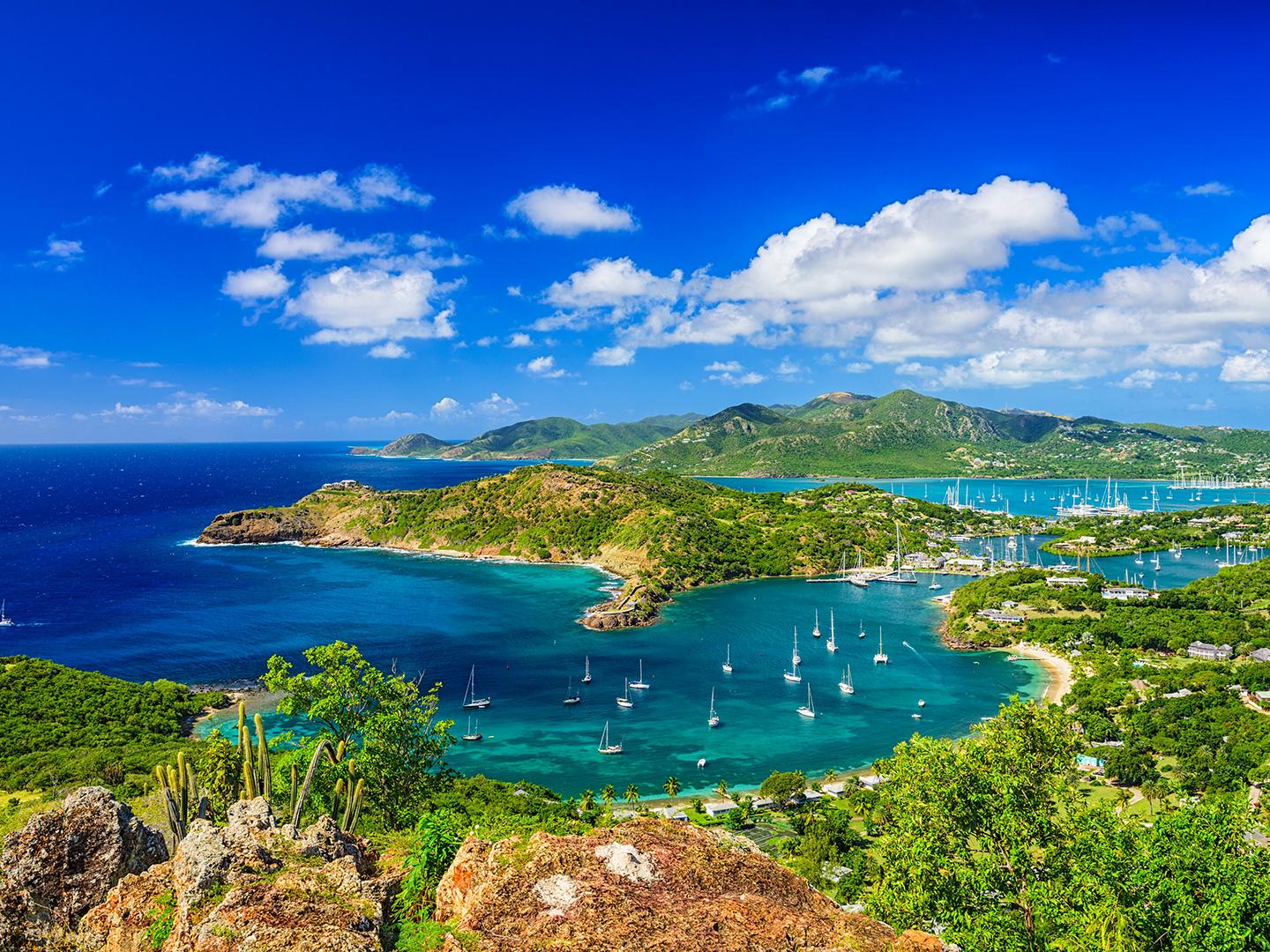 Many Caribbean islands are welcoming tourists to return, albeit with their own testing requirements and protocols. Here are my picks for the top Caribbean beaches you can visit without too much hassle this winter.
St. John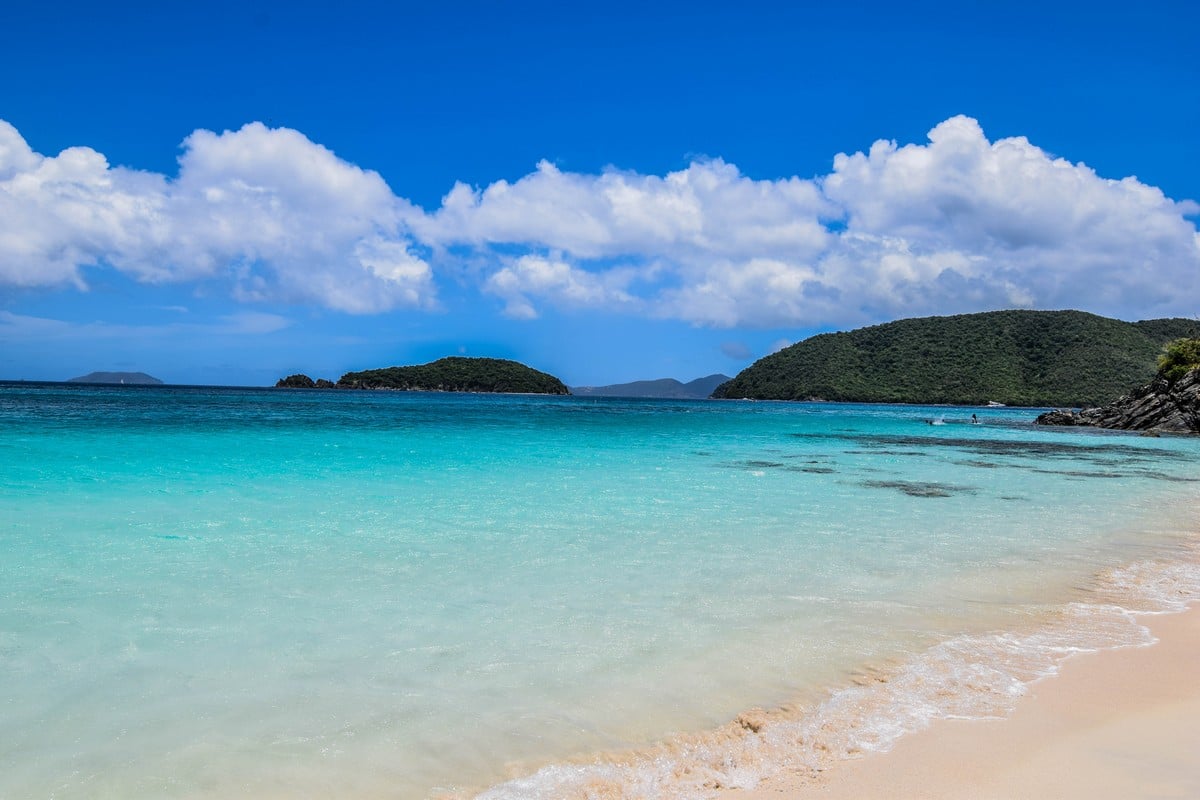 When I visited St. John for the first time, I knew instantly it was the most beautiful beach I had ever been to.
Much of St. John is a national park, and that means it is very undeveloped and among the most natural and quiet beach you will find in the Caribbean.
Many tourists hit Trunk Bay, but nearby Cinnamon Bay Beach is a bit less crowded and equally stunning.  
Health rules: St. John is part of the USVI, which means you must provide a negative PCR test within five days of arrival. Otherwise, you must self-quarantine until the test results arrive.
St. Lucia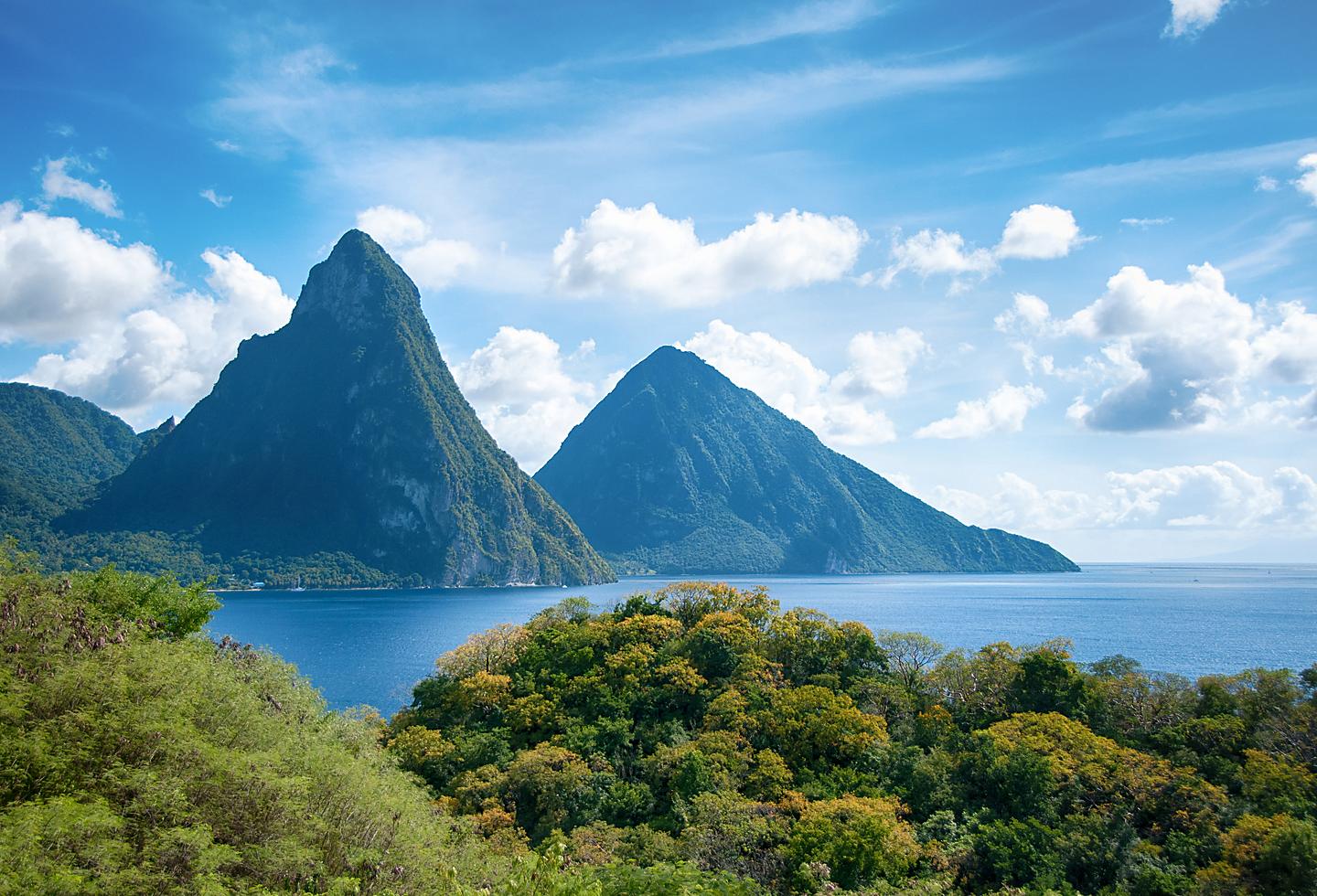 St. Lucia may be known for the two ancient volcanoes, the Pitons, but it has a great beach scene as well.
Locals love the not-so-well-known black sand beach of Anse Mamin.  It is idyllic as it is scenic, with a beautiful backdrop against the Caribbean blue water. It is located near Anse Chastanet and the two beaches are linked by a rocky path below the cliffs.
If you prefer to get out and do some exploring, the Pitons are a world-renowned hiking destination.
Health rules: All arrivals over age 5 must have a negative PCR test within seven days of arrival. You must also complete a travel authorization form and submit to screening, which includes temperature checks.
Aruba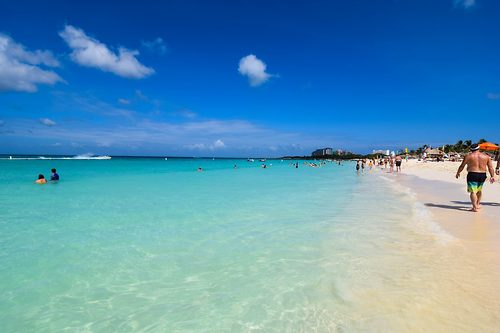 Aruba has been one island that has been welcoming tourists for many months, and features some absolutely stunning beaches to see.
Oranjestad offers plenty to do, including Palm and Eagle Beach.  These are well-known and stunning beaches that stretch as far as the eye can see.
If you want a lesser-known beach, hit up the black-pebbled Andicuri Beach on Aruba's east coast.
The island sees little rain throughout the year, so no matter when you arrive, you're likely to enjoy warm temperatures and sunny skies all day long. 
Health rules: You must answer health questions and upload a negative test result, along with purchasing Aruba Visitors Insurance.
Barbados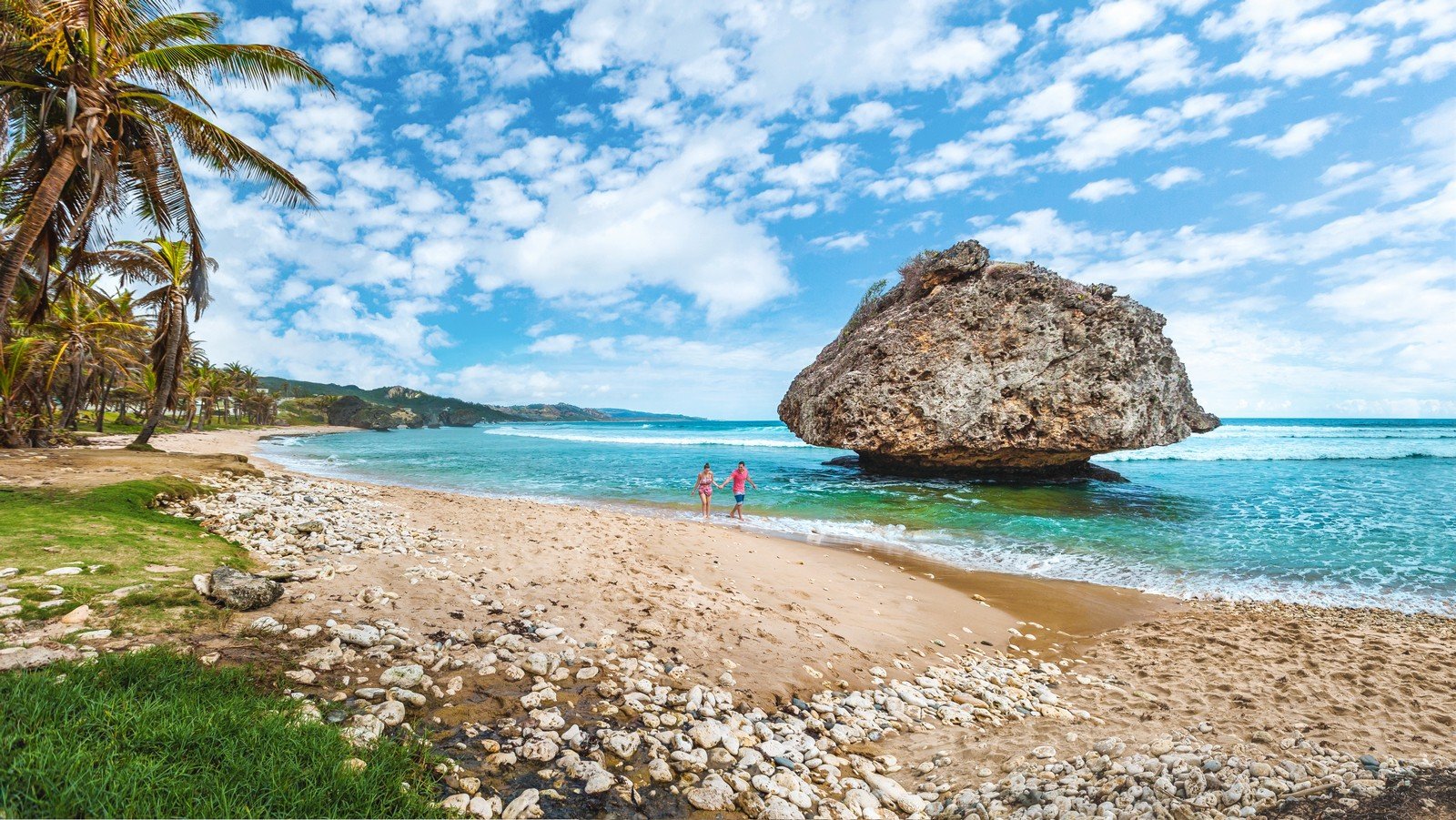 You might have just heard Royal Caribbean will offer cruises from Barbados in December 2021, but if that is not soon enough, you can visit now and get a head start on what the island as to offer.
Barbados is home to Bathsheba Beach on the easy coast, which you will quickly notice the massive rock formations (which are actually remnants of ancient coral).  Bathsheba Beach is also famous for drawing surfers from all over the world, who come to participate in local and international surfing competitions.
Barbados is known for many things, including at one time being the largest producer of sugar cane, and with that came a famous rum-production industry. You can visit the Mount Gay distillery if you need a break from the stunning beaches of the island.
Health rules: Persons traveling to Barbados from High and Medium-Risk countries must have a negative test result in order to enter the country. These tests must be taken at an accredited or certified facility/laboratory within 3 days prior to arrival. 
Cozumel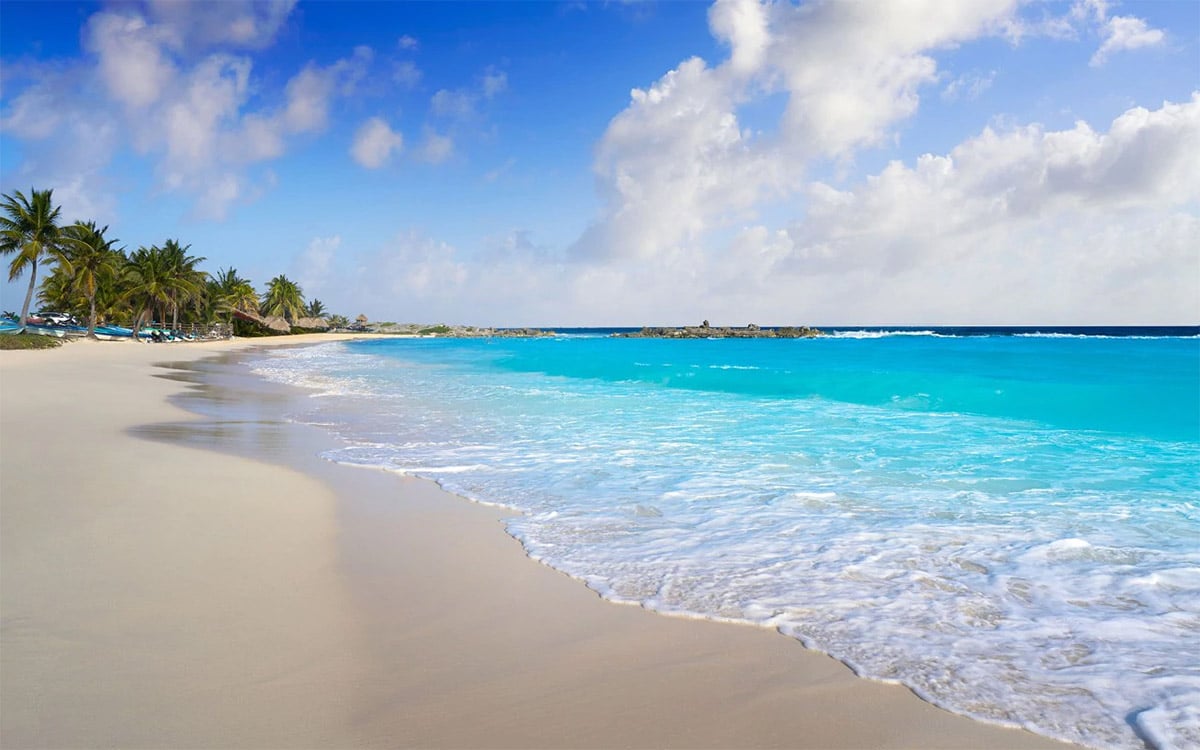 One of the most famous Caribbean cruise ports is still open and welcoming to tourists.
Cozumel is home to many beautiful beaches, including some well-known all-inclusive beach day spots. You will find many different beaches to visit on the island's west coast. There are iconic spots like Paradise Beach or Mr. Sanchos, as well as more secluded beaches.
Another popular option is to stay at a resort on the island, such as Cozumel Palace Resort or Allegro resort. In fact, many of the resorts offer their own on-site antigen (rapid) testing.
Health rules: Mexico does not require any test results upon arrival, but you must fill out a health form.