In:
Taking a cruise to the Southern Caribbean offers the opportunity to visit some of the most exotic and beautiful islands. While all Caribbean islands share a common theme when it comes to tackling itinerary planning, there are some unique elements to a Southern Caribbean cruise.
When planning a visit to this region, you will often find less developed islands that are far more unique than other Caribbean destinations.
Before hitting the Southern Caribbean, here are some good tips having a great vacation.
It is going to be hot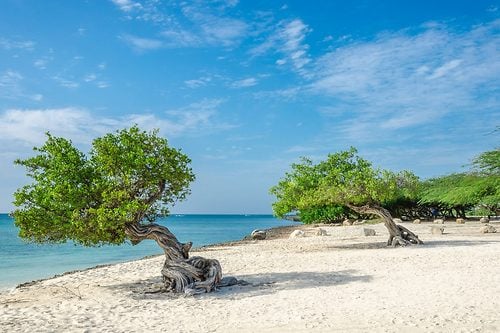 When you see photos of islands such as Aruba, Bonaire, St. Kitts or Barbados, they look incredibly beautiful, but what you do not see in these photos are the high temperatures.
The Southern Caribbean is going to be hot year-round, and unlike more northerly islands, cold fronts do not make it down to impact the temperatures. This means you can expect temperatures routinely above 80 degrees Fahrenheit.
With high temperatures comes the need to pack plenty of sunscreen, UV Sun Protection Clothing, sunglasses and drink plenty of water. I would also recommend packing extra outfits so when you return from a sweaty shore excursion, you can change into something else.
Islands are more specialized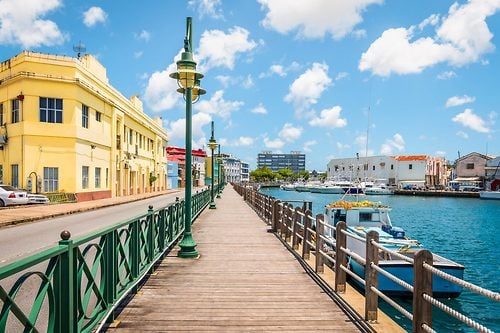 Unlike other Caribbean islands, you will find smaller and less developed islands in the Southern Caribbean. This means there is not an overwhelming amount of choices of shore excursions, and places a greater emphasis on the importance of planning your shore activities.
Some islands, such as Antigua, Bonaire or St. Lucia have limited choices in what to do, so be sure to book shore excursions ahead of time, rather than walking off the ship to discover something to do.
Many cruisers who are used to ports that offer expansive downtown areas and an army of locals offering things to do, are surprised to discover limited activities and popular choices selling out.
Flying to San Juan 101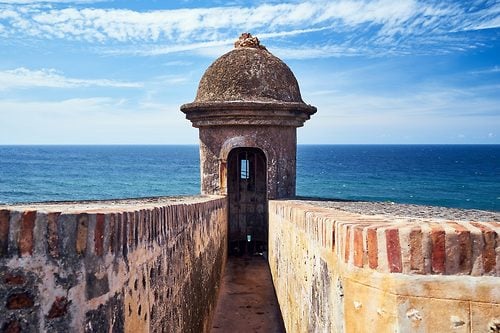 Many cruise lines, including Royal Caribbean, offer the bulk of their Southern Caribbean sailings from the homeport of San Juan, Puerto Rico. Here are some basics to know about sailing from San Juan.
Book airfare early: Prices for flights to San Juan are far more limited than other homeports in the United States, so plan to book airfare early and jump on a good deal. While some low-cost carriers may offer deals later, flights sell out quickly (especially for convenient times).
Airfare prices wont be cheap: If you are expecting bargain prices for your flights, think again. Due to the airlines not offering as many flights to Puerto Rico as in the past, and the lack of direct flights to the island, you will not find bargain basement prices on airfare. Quite often the cheaper cruise fares from San Juan are offset by the higher airfare prices.
Hotels cheaper outside Old San Juan: Since you will likely (and should) fly into San Juan at least a day before the cruise, you should know that prices for hotels are significantly cheaper if you are willing to stay outside of Old San Juan.
Port intensive itineraries that feature longer stays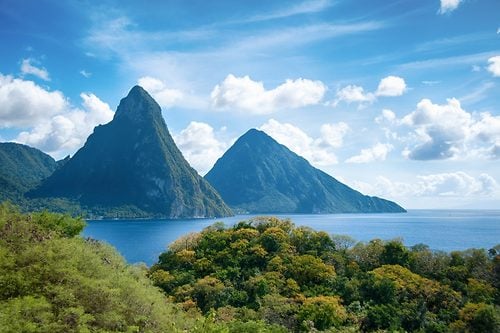 It is not uncommon to go on a seven night Southern Caribbean cruise that features just one or two sea days, and that means a lot of port stops in a row. Moreover, since the islands are so close to each other, many Royal Caribbean cruises tend to offer later stays in port.
While having more time in a port of call is almost always a good thing, the added time to enjoy all there is to see and do can make dinner back on the ship tough to schedule. With departure times regularly past 7pm, you may find dinner in the main dining room or specialty restaurants difficult to plan.
Before booking dinner at any restaurant onboard your ship, look at your itinerary times and cross reference that with what your plans are for each island. If you are going to be spending time enjoying the evening hours on shore, you will either have to eat dinner on the island, or plan on a late dinner back onboard.
It is okay to stay onboard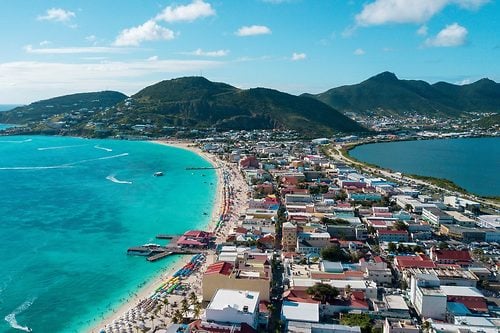 Following up on the port intensive itinerary tip earlier, you should know it is okay to skip an island visit and stay onboard the ship to enjoy a relaxed day.
With the possibility of four or five island stops in one sailing, it is easy to become exhausted from running around each port in consecutive days.  If none of the activities stand out, or the idea of your third beach day in a row seems like overkill, sleep-in and then enjoy having the ship seemingly to yourself while others are out exploring.
Take advantage of shopping opportunities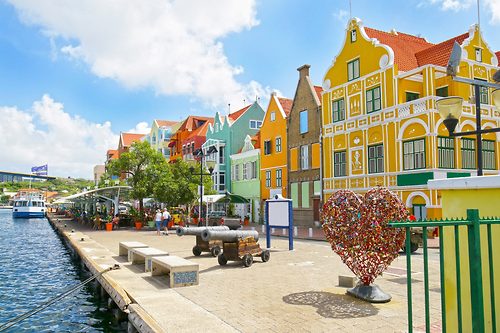 Despite the internet offering the ease to buy pretty much anything, Southern Caribbean islands do offer certain accoutrements otherwise unavailable.
The islands of Curaçao, St. Maarten or Bonaire, are well-known for Dutch goods, such as cheese or Dutch tin-glazed earthenware.
French islands, including Martinique or St. Martin, offer luxury goods as well.
Book excursions early
Since Southern Caribbean islands lack the variety of activities found elsewhere in the Caribbean, excursions tend to sell out quicker than usual.
Rather than waiting to book something onboard your ship, be sure to reserve a shore excursion as early as you can before the cruise. This is especially true to all-inclusive day passes, as well as guided tours.
When booking any excursion, be certain you can cancel and get a full refund if you change your mind later. All Royal Caribbean excursions are fully refundable up until 48 hours prior to the activity.
Royal Beach Club in Antigua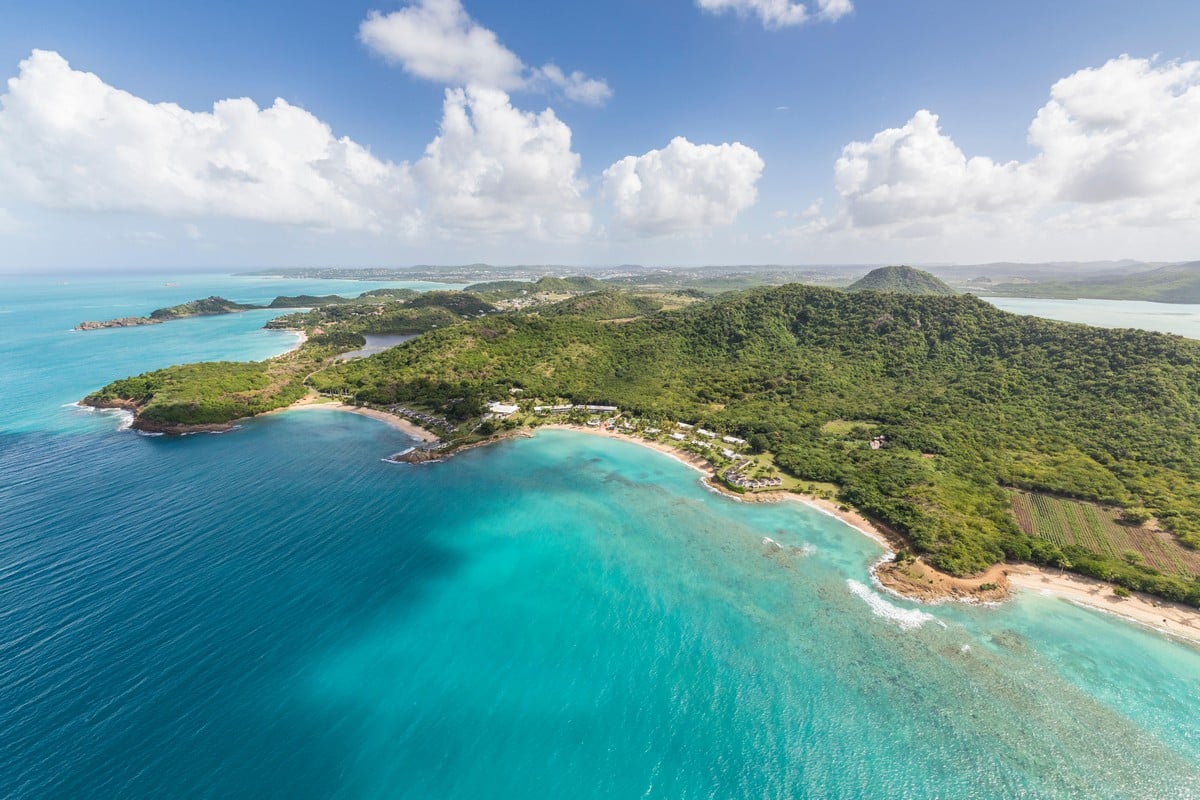 Something to keep an eye on for the future is Royal Caribbean's first Royal Beach Club, which will open in Antigua in 2021.
The Royal Beach Club at Fort James will combine Antigua's famous beaches with the cruise line's signature service and amenities. Guests can take in the island's exceptional views from private cabanas or plunge into a stunning pool and swim up to the bar to order a classic rum punch.
Though Royal does not expect to release specific designs for the Antigua destination for several months, the company expects to offer regional fare, island-style BBQs and live music, along with unforgettable experiences, including such thrills as wave runners, paddle boarding, snorkeling, a family splash pad and stunning pool with swim-up bar.         
Your thoughts
What are your tips for someone cruising to the Southern Caribbean? Any questions for those taking or considering a Southern Caribbean cruise? Hearing feedback about your experiences is both interesting to us and helpful to other readers, so please share your thoughts below in the comments!