In:
If your Royal Caribbean cruise has a scheduled stop in Cozumel, Mexico, you might be wondering what there is to see and do in this popular Caribbean cruise port. 
Cozumel is the fourth busiest cruise port in the world (by passengers), with many cruise lines offering stops in this eastern Mexico destination.
Many Royal Caribbean ships call on Cozumel as part of their Western Caribbean itineraries. Most Royal Caribbean stops at Cozumel are for part of the day, and if you are trying to decide what to do in Cozumel, here is your guide.
Cozumel Overview & Strategy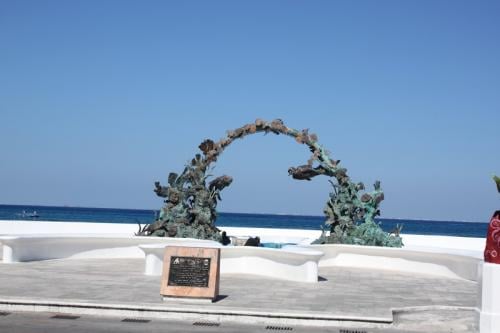 Cozumel is an island off the eastern main land of Mexico.  It's a large island with a main city of San Miguel. Cozumel is well known for its beaches, scuba diving and shopping.
Cozumel is located in the tropics and has an average high of 85°F (29°C). Spanish is the official language, although you will find anyone working in the tourist areas to speak enough English to make communicating simple enough. Taxi drivers can sometimes struggle with English, but they know enough keywords to understand where you want to go.
If you are new to Cozumel, you will find no shortage of things to do in Cozumel.  Since Cozumel is an established and old cruise port, the variety of choices over the years have swelled to offer cruise guests a lot to consider.
When trying to figure out what to do, here are a few things to think about.
Weather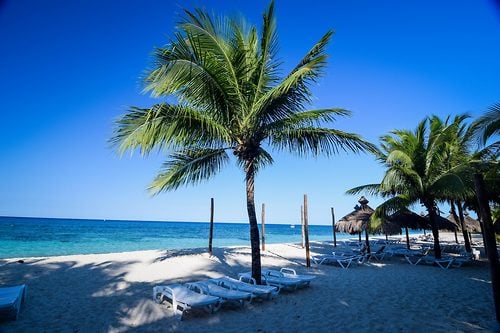 Depending on the time of year, the temperature and humidity may play a major factor into what you choose to do.  Temperatures remain constant throughout the year.  Daytime highs are in the 80s in every season and nighttime lows will range from the high 60s to mid-70s. With the exception of a few cold fronts in December and January, plan on a warm day in Cozumel.
The months of November through March will see the most temperate and comfortable temperatures, which means ideal conditions for doing lots of walking, touring and generally being outdoors.  These are the best months for seeing Mayan ruins and walking around downtown.
The rest of the year will see higher temperatures and humidity levels, which makes them an ideal time for swimming and diving.  You can still work in the ruins and other cultural experiences, but a swim break in the afternoon makes a lot of sense. April and May are warmer months, but still part of the dry season.  June through October constitute hurricane season in the Caribbean, which means the wet season arrives in Cozumel.  Expect sunny starts to the day, with increasing heat and humidity into the afternoon.  Pop up showers and/or thunderstorms will appear and disappear quickly.  Rain is short lived in the wet season in Cozumel, but can be heavy at times.
Trying a couple of things
Since there are so many things to do in Cozumel and the island is so small, consider multiple activities during your day in Cozumel.
Most Royal Caribbean stops in Cozumel are generally 8-12 hours in duration.  This leaves plenty of time to do a few activities while in port.  
In the warmer months of the year, you might try doing some sort of activity in the morning hours, and then head to a beach for lunch and swimming.  Taxi service in Cozumel is so plentiful, that getting around is not only simple, it is also economical.
If you choose to go to the mainland, there are beaches and shopping in Playa del Carmen in close proximity to the ferry.
Where you dock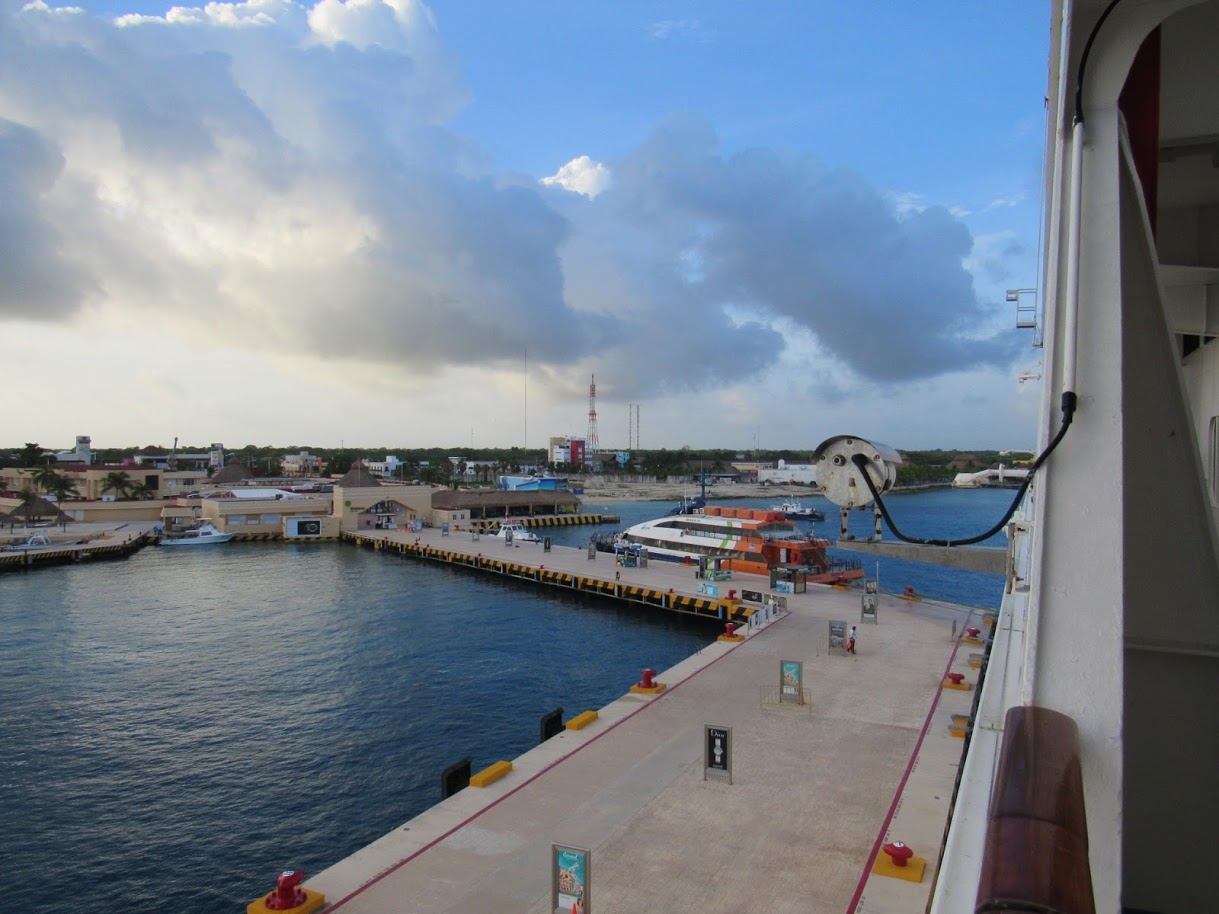 Photo by DunkelBierJay
There are two main docks in Cozumel, and Royal Caribbean ships will dock at the International Pier, which is located south of San Miguel and is about a 5 minute taxi ride away.
As you disembark your ship, you will walk through a shopping plaza that offers a variety of shops, bars and restaurants.  This is an enclosed area that was created exclusively for cruise ship guests.  The shops, restaurants and bars in the port area are open when ships are present in port and offer many souvenirs that can be found around the island. Your best bet is to save this area for when you return, as much of the shopping is similar to what you may find elsewhere in Cozumel, and prices tend to be higher than in San Miguel.
If you booked an excursion with Royal Caribbean, you will see a meeting area set up for tours past the dock, but before the shopping plaza. You will be escorted from this area to your shore excursions.
You can tour the port area as you see fit, or walk through it to get to the exit and gain access to other things to do in Cozumel.
Getting around Cozumel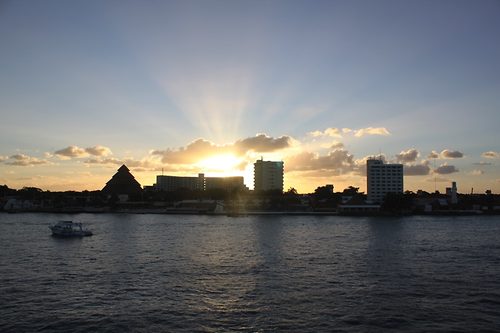 As you exit the port area, you have a variety of options to consider for the day. A taxi stand is located at the exit of the port area, where you can take a taxi to anywhere in Cozumel.
Rates for the taxis are posted on a sign, with most rates being flat fees that depend on the destination.  Taxis are plentiful and relatively inexpensive in Cozumel.  Even at the most remote areas of Cozumel, vendors are happy to summon a taxi for tourists when needed.  Most often, you can simply walk to the street and find a taxi passing by eventually.
A taxi ride to downtown San Miguel will cost about $8.  Once in San Miguel, it is an easy city to walk around without need of public transportation.
Popular things to do in Cozumel
Beaches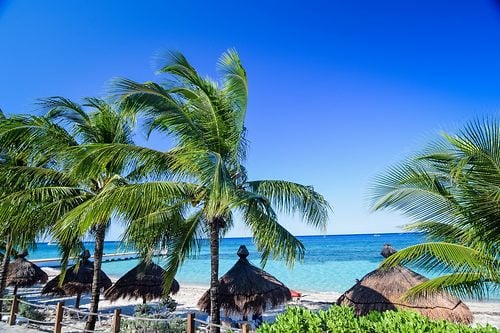 Perhaps no activity is more popular in Cozumel than going to the beach.  Activities such as swimming, snorkeling and especially scuba diving are very popular choices for activities in Cozumel.
There are many beaches in Cozumel to consider, with Royal Caribbean offering shore excursions to some and many more available to try on your own. If you want to swim, you want to stick to the west side of Cozumel. The eastern side of Cozumel is far too rough for swimming (and in general is quite rural and undeveloped).
A taxi can take you to any beaches on the island.  Here are a few of the more popular beach choices
Cozumel became a tourist destination in the 1960s when Jacques Cousteau highlighted the area as a great spot for scuba diving.  Ever since then, Cozumel has been a highlight for anyone looking to dive. If you are looking for scuba diving or snorkeling, try the Cozumel Reefs National Marine Park.
Culture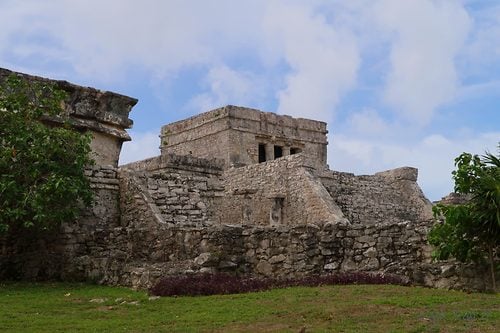 Cozumel is rich in history and Mayan culture.  The island was once a central part of the Mayan Empire.
Mayan ruins dot the island and the mainland.  Visiting these Mayan ruins is a premier shore excursion for those looking to see the history of this island.  
You can visit any of the Mayan ruins by booking through Royal Caribbean or on your own via a third party. If you are looking to visit the Mayan ruins on the Mexican mainland, such as Chichtzen Itza or Tulum, we recommend to book the tour with Royal Caribbean directly because of the long commute times to these sites.
Speaking of shore excursions to the mainland, a high-speed ferry transports guests from Cozumel to Playa del Carmen and it has a reputation of inducing sea sickness.  Be sure to take motion sickness medicine as a precaution. We recommend Bonine as a great once-a-day choice for preventing and/or treating sea sickness.
Our recommendations for Mayan ruins include:
Cozumel also features a number of resorts that combine Mexican culture and heritage with recreation.  These eco-parks are just as much about Mexico's vibrant fauna and flora as it is about enjoying some time in the ocean.  
In fact, many of these shore excursions allow guests
There are lots of other things to see and do in Cozumel that can give you a glimpse beyond tiki bars and margaritas, for a look at the real Cozumel. 
Shopping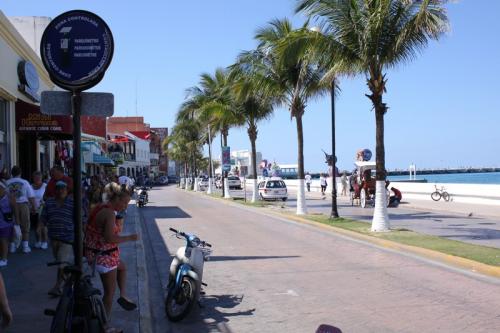 A simple and robust choice is to go to downtown San Miguel to peruse the many shops in town.  Shopping in downtown Cozumel offers plenty of touristy gifts, along with some authentic Mexican goods.
For about $8 per taxi, you can reach downtown San Miguel in perhaps five minutes.  Once you arrive in San Miguel, there are a number of streets that intersect in a pseudo-grid layout. The main thoroughfare, Av. General Rafael E Melgar, runs along the ocean and is where a bulk of the shopping takes place.
There are many shops up and down each street, and you should explore the side streets extending away from the ocean.  In general, the touristy shops tend to be closer to the ocean.  As you walk into the city and away from the ocean, the shopping opportunities become more authentic and expand in variety considerably. Going three to four blocks away from the ocean is a great strategy for finding some lesser-frequented shopping choices.
Cozumel is known for jewelry, Mexican artisanal handicrafts, leather goods, and plenty of tourist souvenirs (T-shirts, towels, bags, etc). You can also find Mexican vanilla and tequila around the island. Royal Caribbean will confiscate any liquor you purchase in Cozumel, but return it to you on the last evening of the cruise.
While the Mexican Peso is the official currency of Mexico, all shop owners happily accept the U.S. Dollar.
Food and dining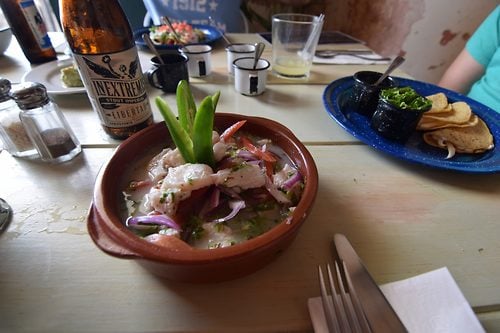 There are lots of great dining choices all over Cozumel.  You will find familiar restaurant chains, alongside local restaurants that serve up more authentic Mexican cuisine.  
As you might imagine, Cozumel restaurants offer mostly Mexican cuisine although there is a heavy amount of Tex-Mex food that caters to the American visitor.
If you are looking for local cuisine, try some of these restaurants:
Bars and all-inclusive resorts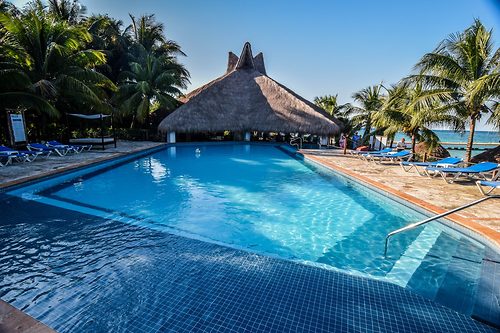 If you want to enjoy a few cocktails or cervezas, you will find no shortage of them in Cozumel.  In fact, as soon as you leave your ship you will run into many bars.
Many of the touristy bars in Cozumel have a party atmosphere and you may hear lots of stories about some of them.  Most of the bars located in close proximity to the ships cater exclusively to tourists who often are looking to consume a lot drinks.
Popular spots to get your drink on are
You will also find a variety of bars and restaurants in San Miguel.  In short, you will never have to go very far to get a margarita, beer or other frozen concoction while in Cozumel.  Moreover, the price of these drinks should be significantly cheaper than Royal Caribbean's onboard prices.
If you would prefer to lock in your drinking cost, there are a few all-inclusive resorts.
These resorts offer day passes, where guests can purchase passes and have access to everything the resort offers, including drinks, food and entertainment.
Swimming with Dolphins
Another very popular activity on Cozumel is swimming with Dolphins.  Excursions involving dolphins is a very popular Caribbean excursion, and Cozumel offers a few different choices.
A number of businesses offer the chance to swim with dolphins in an event many consider to be a once-in-a-lifetime.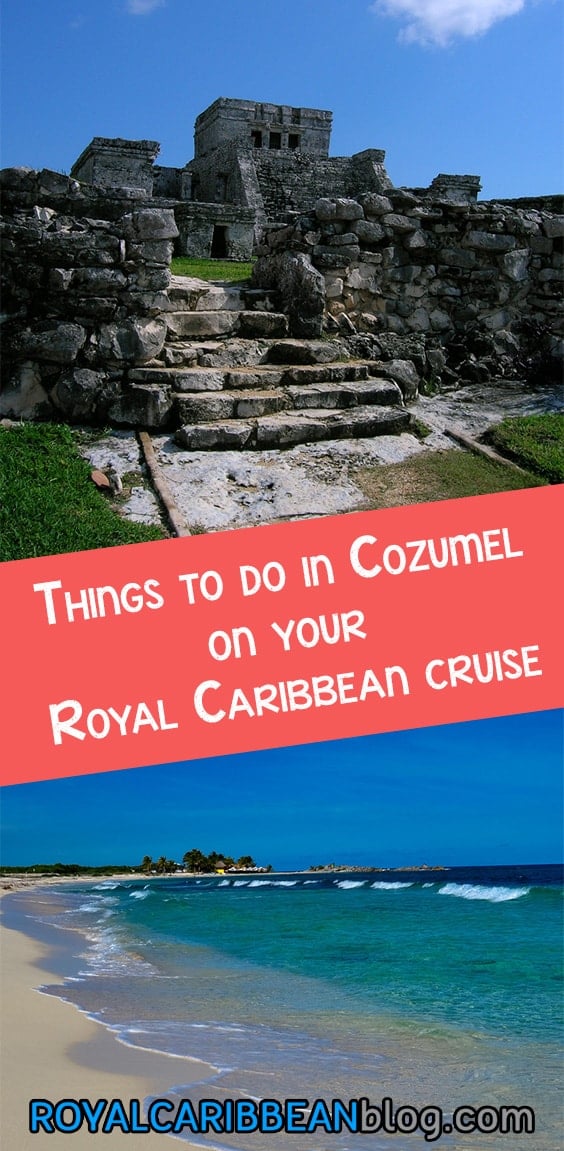 If you have been to Cozumel, share with us in the comments what you enjoyed doing there!