In:
Royal Caribbean can take you on a cruise to various ports in Mexico to swim, scuba, eat, drink and climb your way around the country's storied ancient pyramids and cenotes.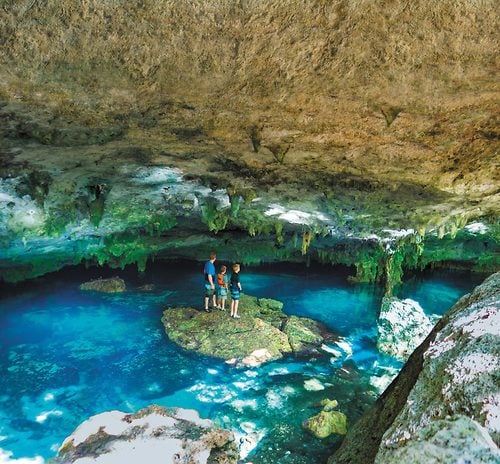 We get a lot of requests for recommendations of what to do in various ports of call, so today we are focusing on the cruise ports in Mexico that Royal Caribbean serves, and hand-picked excursions offered by both the cruise line and on your own.
Royal Caribbean offers Western Caribbean cruises from four to seven nights that depart ports in Florida and Texas. If you are interested in some fun activities offered in each Mexican port Royal Caribbean visits, here are some great suggestions.
Cozumel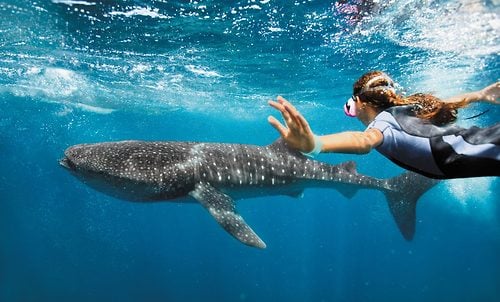 Fun in the ocean is at the heart of Cozumel, as it is known for its exotic and exquisite diving.  In fact, oceanographer Jacques Cousteau once said Cozumel had the best in the world for scuba diving.  Royal Caribbean offers shore excursions to snorkel in the Palancar Reef, where you can swim among starfish in a natural sanctuary.  Or give back a little and save sea turtle hatchlings.
You can combine the sea and land with a day by the beach. Cozumel has a number of great beach resorts you can spend the day at with a day pass.
If you want a little culture, try the Mexico in a Nutshell tour for a sampling of Mayan traditions, illustrated through aerial acrobatics and Mexican architecture. There are also tequila samplings and chocolate tastings to consider.
Costa Maya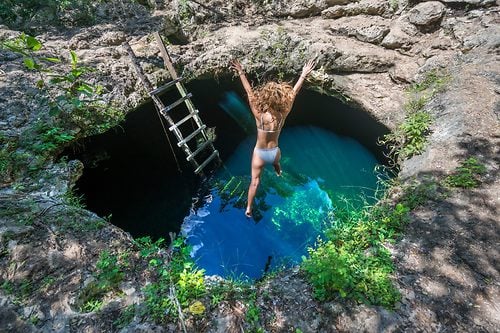 Costa Maya has a great deal of intriguing options to consider to fill your day. Some of the best Mayan ruins are found around Costa Maya, including the premier preserved site at Chichen Itza. Royal Caribbean offers a multi-day tour that will take you to Chacchoben, Tulum and Chichen Itza, on an overnight adventure.
If aquatic adventure is what you want, the Meso-American Barrier Reef offers kayaking or scuba diving. This area is an important marine region spanning nearly 700 miles. You can always head to the beach and enjoy a relaxing day at Maya Chan Beach.
If you want to try to reel in your fun (see what we did there?), then grab a lure and head out for some deep sea fishing.
Progreso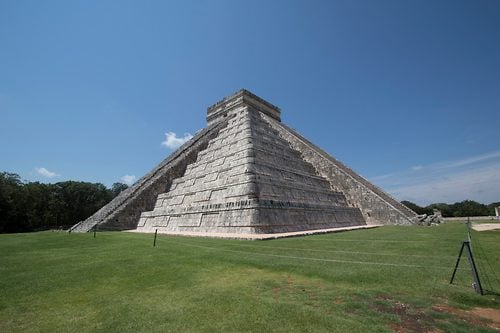 A newer cruise port for Royal Caribbean, Progresso (also known as Yucatan), is home to the UNESCO World Heritage Site of Chichen Itza.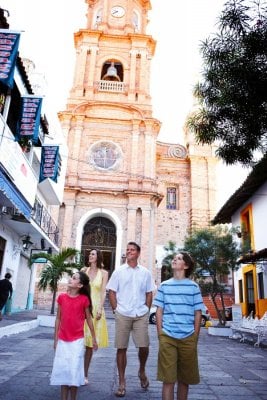 You can take a glimpse into Mexico's past with a visit to Merida, the capital of the Yucatan state. There you will find colonial-era estates known as Mexican haciendas.
Speaking of the past, you can explore Mayan culture at the Uxmal ruins, one of the civilization's political hubs. You can explore the classic Mesoamerican ball courts, where ancient games were played, and the stone decorations of the aptly named House of the Turtles. The Dzibilchaltun ruins, an ancient trading center, and Temple of the Seven Dolls are worth a visit too, as they reveal the Mayans' long-held understanding of the solar system.
Your thoughts
What is your favorite thing to do in Mexico on a cruise? Are you considering another tour? Share your experiences and questions in the comments below!