In:
Ensenada is a cruise port on Mexico's Baja California coast most commonly visited on 3 and 4-night cruises departing from Los Angeles on Navigator of the Seas.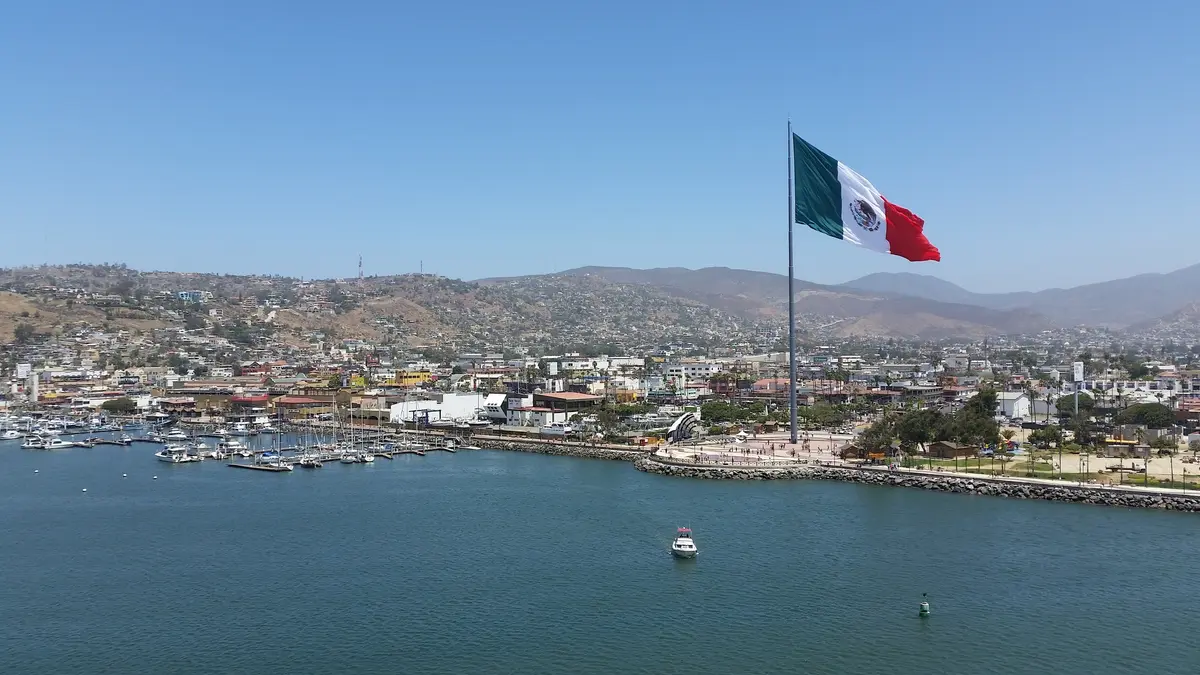 If you've cruised to ports on the Caribbean side of Mexico, you'll undoubtedly notice a change in scenery when docking in Ensenada. Baja California has a dry, almost Mediterranean climate with a rocky and mountainous landscape.
Due to its rugged landscape and sunny, dry weather, you'll find an abundance of outdoor adventures to enjoy in Ensenada, from wine tasting to hiking and off-roading. If culture is more your style, don't hesitate to spend the day sampling Mexican cuisine and shopping at local markets.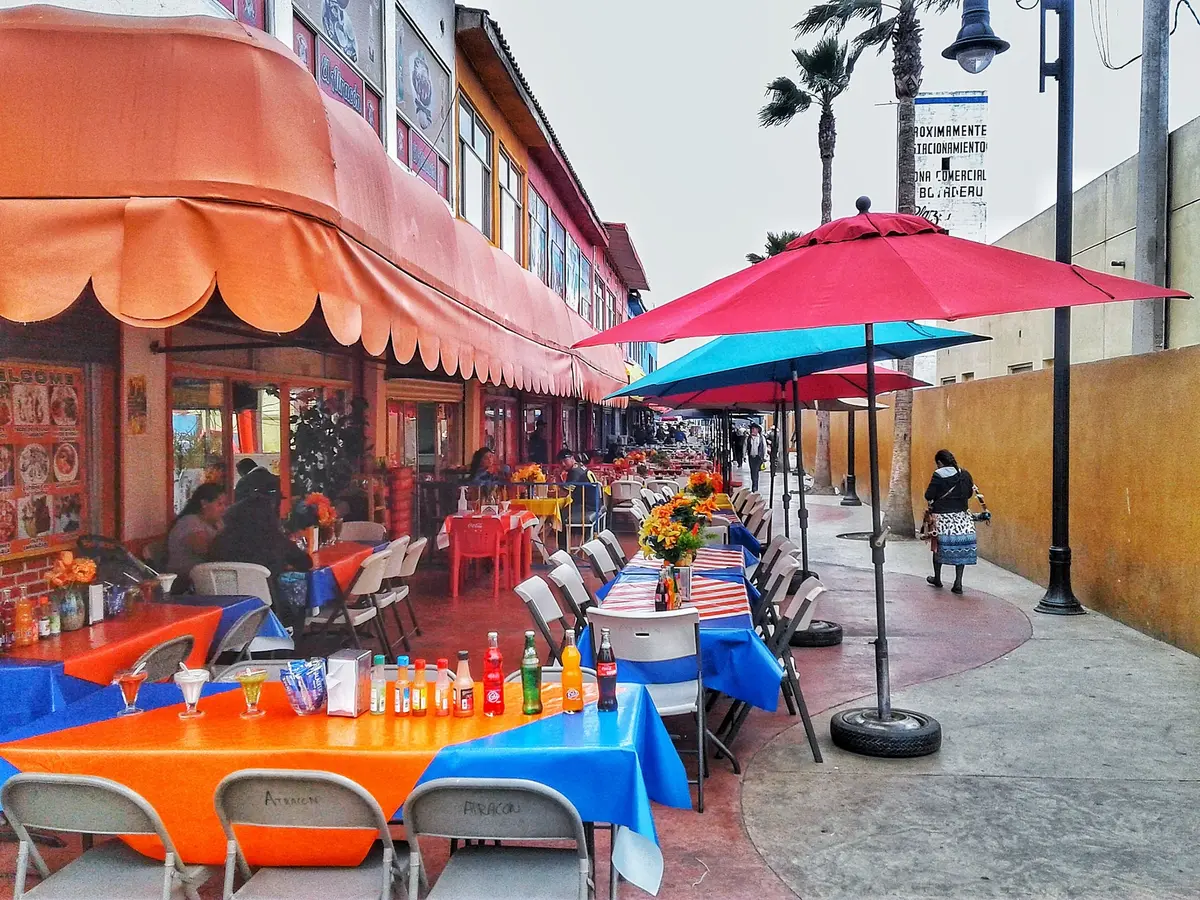 With just one day to spend in Ensenada, you'll want to make the most of it. Here's our list of the top 10 things to do in this Mexican coastal city.
Wander along the Malecón and downtown streets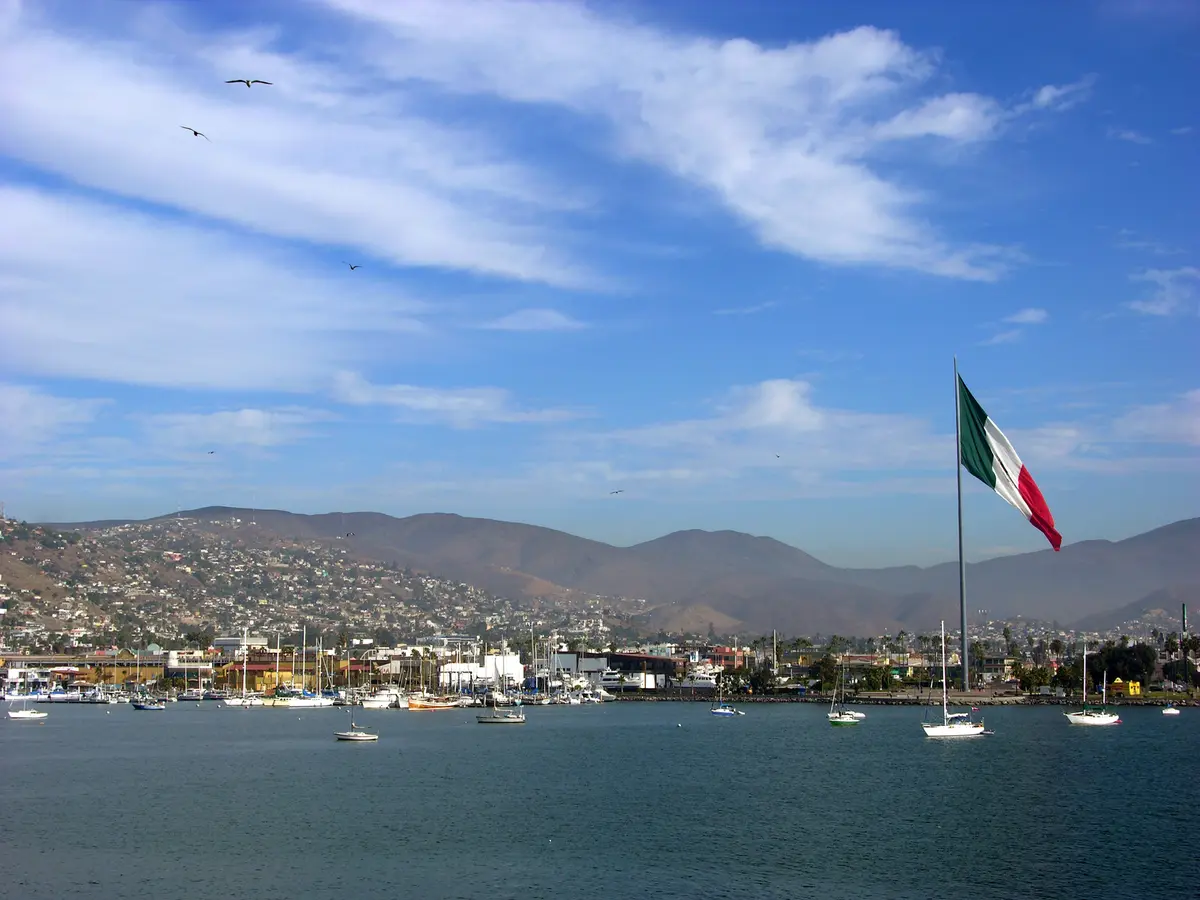 The Malecón (boardwalk) is an integral part of downtown Ensenada. This waterfront boardwalk overlooking the port is the perfect place for a relaxing stroll. Street vendors and food stalls dot the boardwalk, which congregates at Ventana al Mar, a public park home to one of the largest Mexican flags in the country.
Once in downtown Ensenada, browse storefronts, restaurants, and bars on the main tourist street of Avenida López Mateos. Souvenir shops, artisan markets, and jewelry stores can be found here, and you'll be able to taste delicious local food as well.
Before getting back onboard, be sure to head to one of Ensenada's food stalls for fresh churros with your choice of dulce de leche or chocolate filling.
Related: Mexican Riviera cruise guide
Wine tasting in Valle de Guadalupe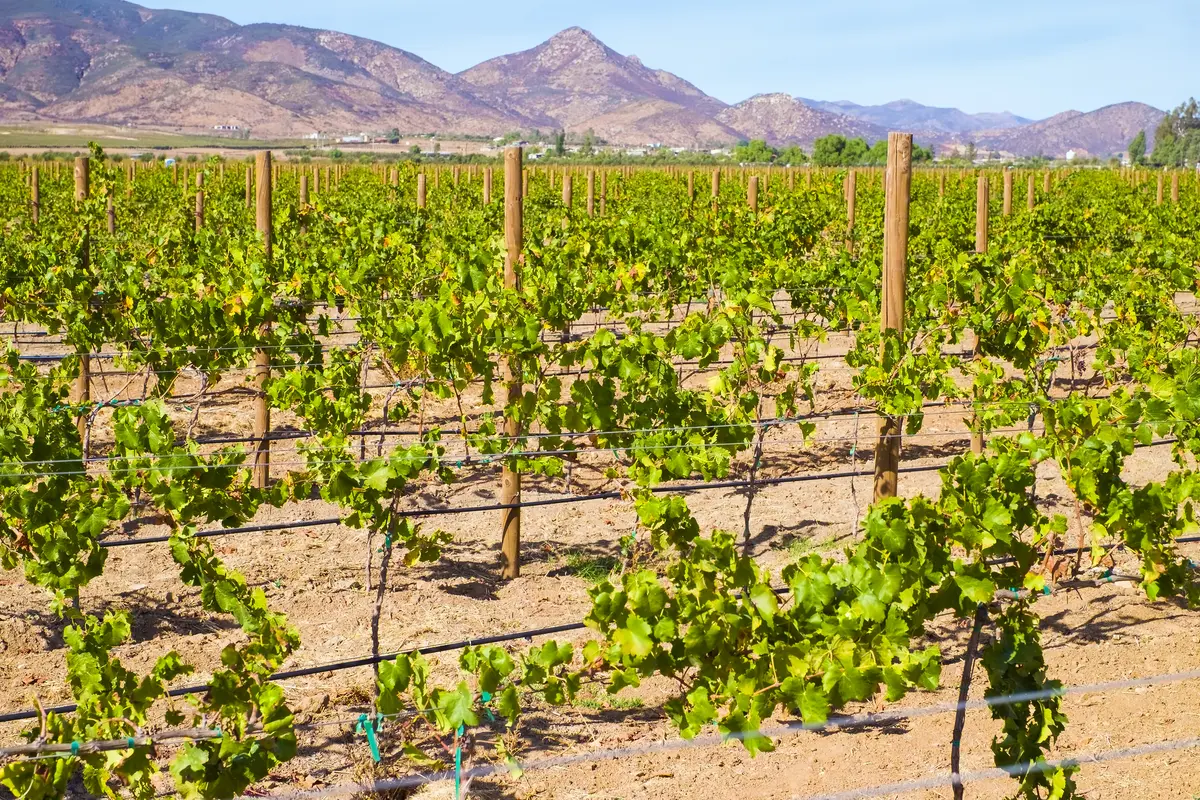 The Valle de Guadalupe is the premiere wine region in Mexico, producing around 80% of Mexican wine. This region is around 30 miles from Ensenada's port, making visiting the valley a popular activity to do while docked in Ensenada.
Excursions to the valley typically include tours of local wineries and a wine tasting. Some excursions may also include a three course meal at a winery overlooking scenic views of vineyards and the Mexican countryside.
Visit La Bufadora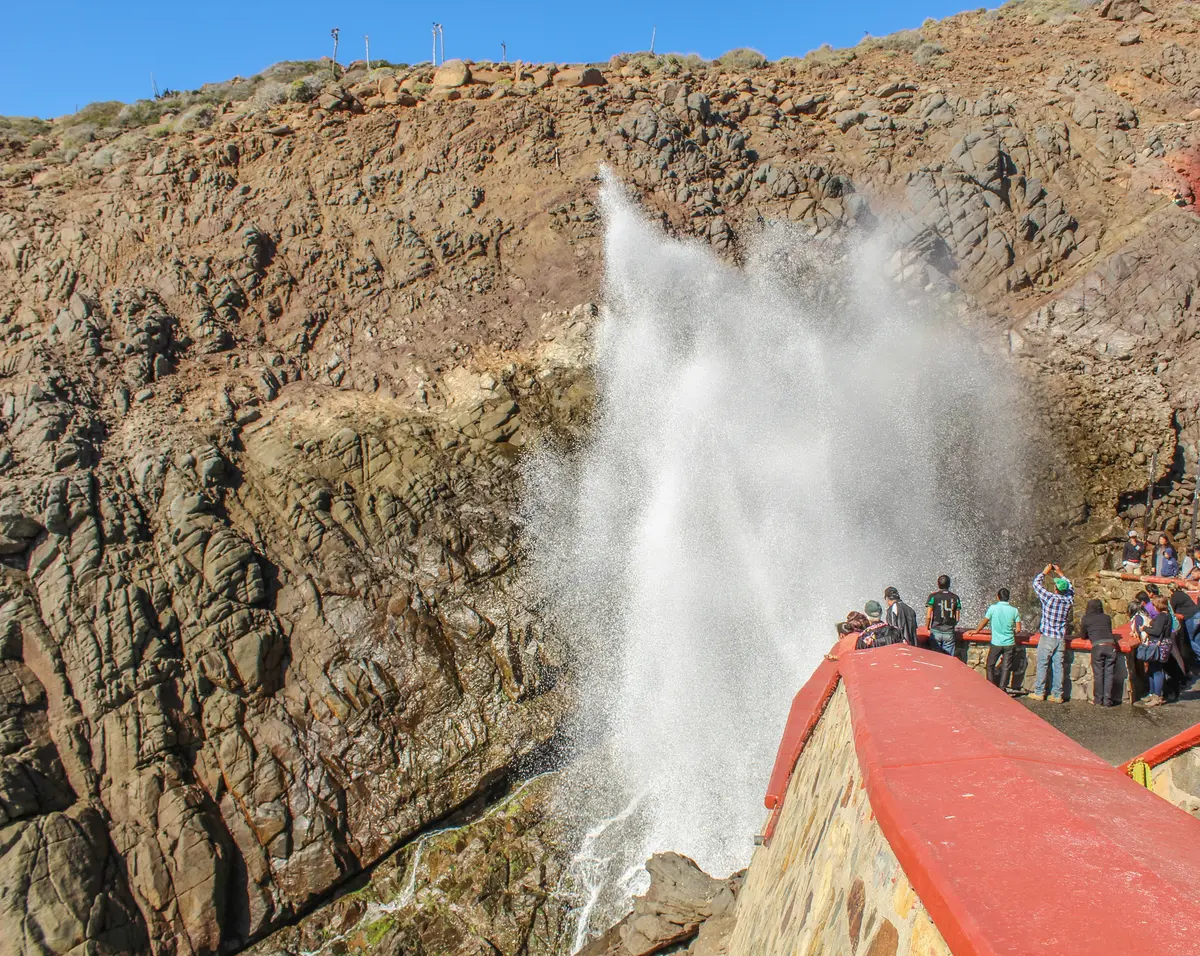 La Bufadora is the second largest blowhole in the world and is one of the most popular tourist attractions in the Ensenada area. Visitors to La Bufadora will be impressed as the sea cave explodes water up to 100 feet in the air. Water "eruptions" occur every few seconds to every few minutes.
Because of its popularity, there are plenty of shore excursions to choose from that visit La Bufadora, both from Royal Caribbean and third party tour operators. Some excursions will combine a visit to the blowhole with other activities such as kayaking or cultural performances.
Related: 5 quick and easy tips for finding a great shore excursion on your own
Visit a local market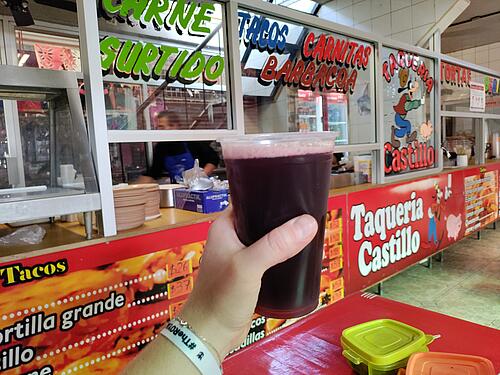 If you're interested in exploring local culture further from the port, consider a visit to Mercado Los Globos, the largest outdoor market in Ensenada. At the market you'll find food and drink stalls, fresh produce and fruit juices, antiques, and thrift stores.
Tasting local cuisine is a must while at the market, and there are a variety of casual food stalls offering dishes like chilaquiles, stuffed chilis, seafood dishes, and gorditas. 
Related: Visiting Mercado Los Globos in Ensenada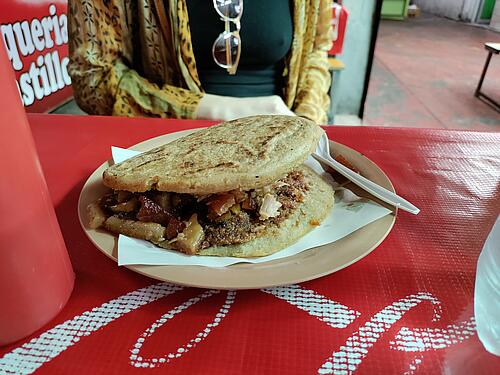 You're unlikely to find many other tourists at the market, offering you a glimpse of local life and culture that will be harder to encounter on Ensenada's main tourist streets.
Walking to the market takes around 45 minutes from the port, so you may want to call an Uber or taxi there instead.
Off-roading in Ensenada's countryside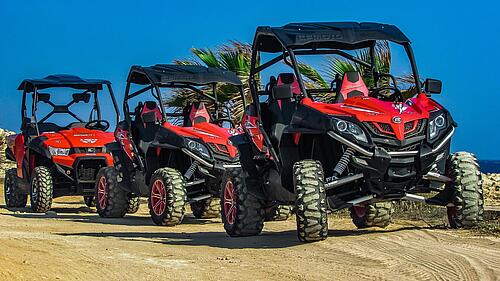 ATV or road buggy tours are popular excursions in many cruise ports due to the adventurous nature of driving these vehicles, which can take you far away from busy tourist streets and into nature. Ensenada is no different, with plenty of ATV and road buggy tours offered throughout the surrounding area.
These tours tend to visit the Guadalupe Valley, where visitors can ride off-road through the valley's vineyards and mountainous countryside. Due to the valley's abundance of wineries, some tours may include a wine tasting paired with local food products.
Try ceviche at La Guerrerense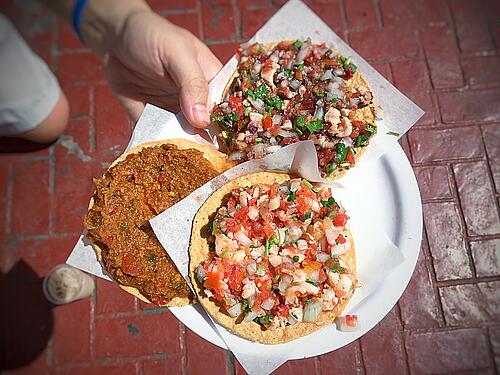 While walking the main street in downtown Ensenada, you'll come across an unassuming street food stall that will very likely have a line of hungry customers.
This street food stand is La Guerrerense, a restaurant specializing in seafood tostadas that opened in 1960. The most famous item at La Guerrerense is the ceviche de erizo con almeja, a sea urchin and clam ceviche tostada.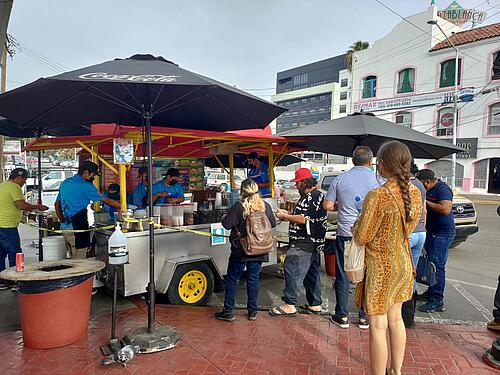 If sea urchin ceviche sounds a little too adventurous for you, there are plenty of other menu items available, from cod fish ceviche tostadas to seafood cocktails.
If you're a seafood lover, you're sure to be impressed at La Guerrerense. In fact, Anthony Bourdain even proclaimed their seafood tostadas to be among the best street food in the world!
Zip Line
Adrenaline seekers are in luck in Ensenada, especially those open to flying through the air! Desert Nest Zip Line Baja is an adventure park with over two miles of high-speed zip lines.
The park's five zip lines take thrill seekers over Baja California's vineyards and rolling hills, offering unbeatable views of Ensenada's surrounding scenery.
Visit the beach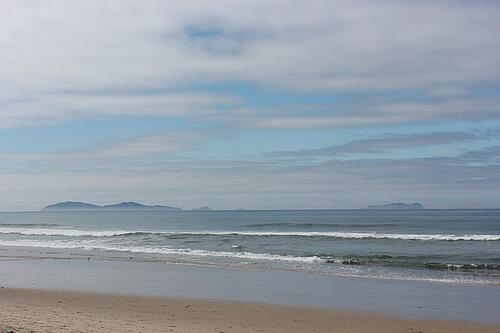 While Ensenada may not be known for an abundance of local beaches, there are still several ways to enjoy a beach day while visiting this Baja California port.
The beach nearest to the port is Playa Hermosa, although it is a 45 minute walk from the cruise ship dock to the beach. Uber service is available and convenient in Ensenada, though, so traveling to the beach via car should not be a problem.
Royal Caribbean offers excursions to Rosarito Beach, which offers more of a beach town atmosphere compared to Ensenada. Rosarito is known for its party atmosphere and large beach, making it a nice option for those who don't mind the one hour drive to town.
Horseback riding tours are available to book on La Misión Beach for those interested in exploring Baja California's beaches in a more unique way.
Sail Ensenada's coastline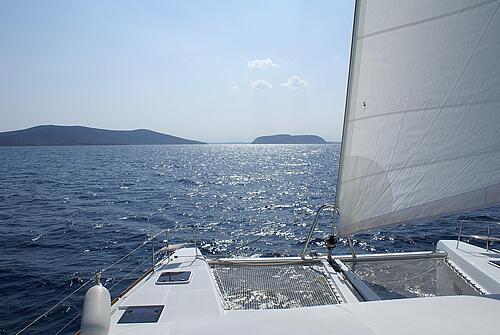 If you're looking for a day spent on the water, consider a yacht cruise along Ensenada Bay. The bay is home to wildlife including dolphins, sea lions, and whales, as well as picturesque rugged mountain scenery.
A yacht tour is offered by Royal Caribbean on the "Bay Cruise on a Yacht and Wine Tasting" excursion. This 2 hour 30 minute tour also includes a wine tasting with wines from the Valle de Guadalupe as well as a guide giving information on the nature and history of Ensenada's coastline.
You may also want to consider a boat ride to Todos Santos Island, located 12 miles off the coast of Ensenada. Snorkeling tours are available on the island, where you'll find unique rock formations and an underwater kelp forest.
Hike El Salto Canyon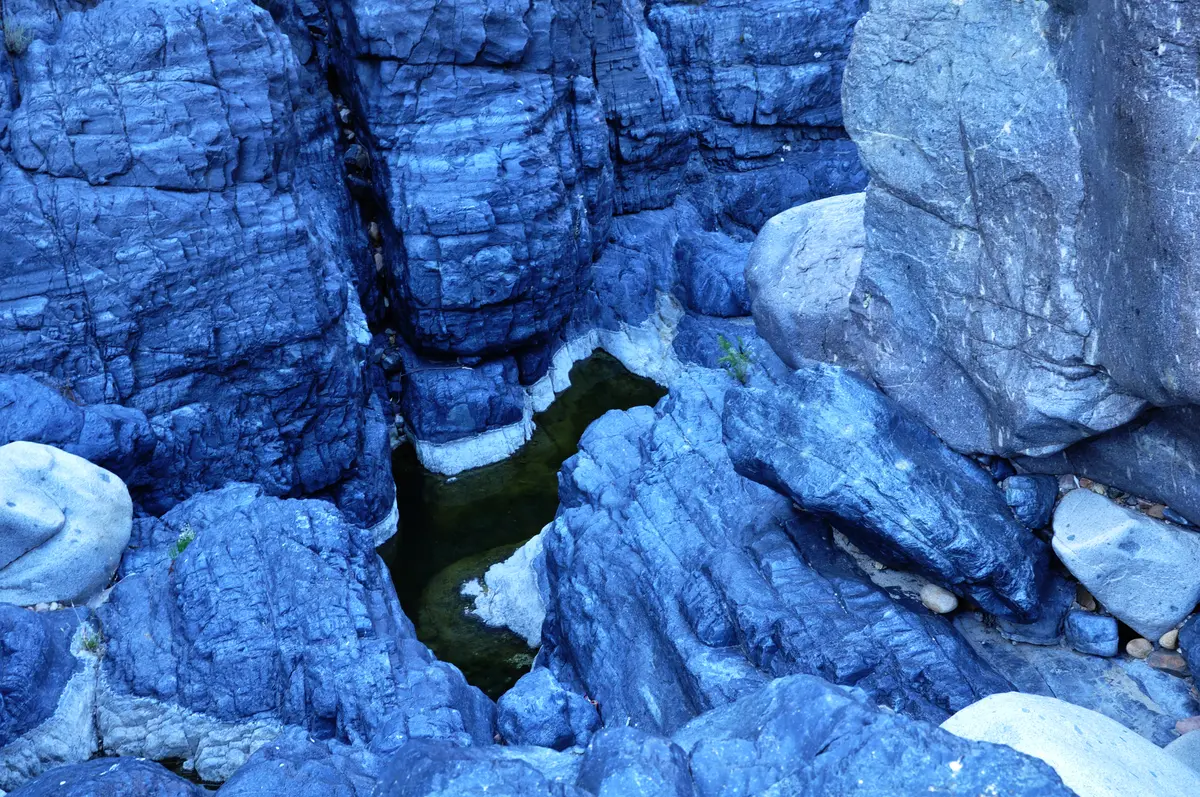 Located northwest of Ensenada is El Salto Natural Park, home to the El Salto Canyon, hiking trails, and a waterfall. A drastic difference from the lush jungle you'll find in Mexico's Caribbean cruise ports, a visit to El Salto Canyon will bring you through rocky, steep, and dry landscapes.
Royal Caribbean offers the "El Salto Canyon Hiking Tour & Craft Beer" excursion, which first takes guests on a guided hike of the canyon, where they'll traverse Baja California's hills. The hike ends at an ocean-front brewery, where cold beers and snacks will be well-appreciated after a day in the mountains.