In:
Mazatlán is the most populous cruise port visited in the Mexican Riviera. Known for its historic city center, beachfront boardwalk, and seascapes, this coastal city offers plenty of activities for any budget and interest.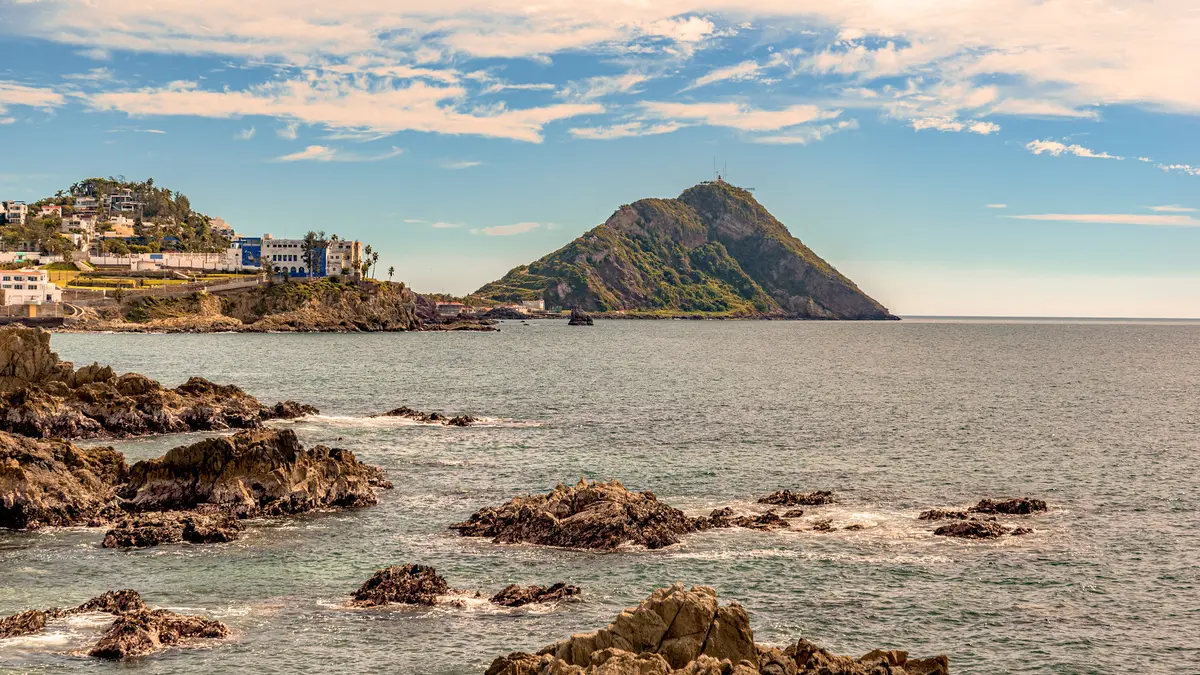 Unlike other Mexican Riviera cruise ports like Puerto Vallarta and Cabo San Lucas, you may not have even heard of Mazatlán before booking a cruise. Located directly across from the Sea of Cortez in the state of Sinaloa, Mazatlán can offer a more authentic experience than some of Mexico's busiest resort towns.
Offering a mix of nature, city, history, and culture, here's our list of the top 10 things to do in Mazatlán, Mexico on a cruise.
Visit Old Mazatlán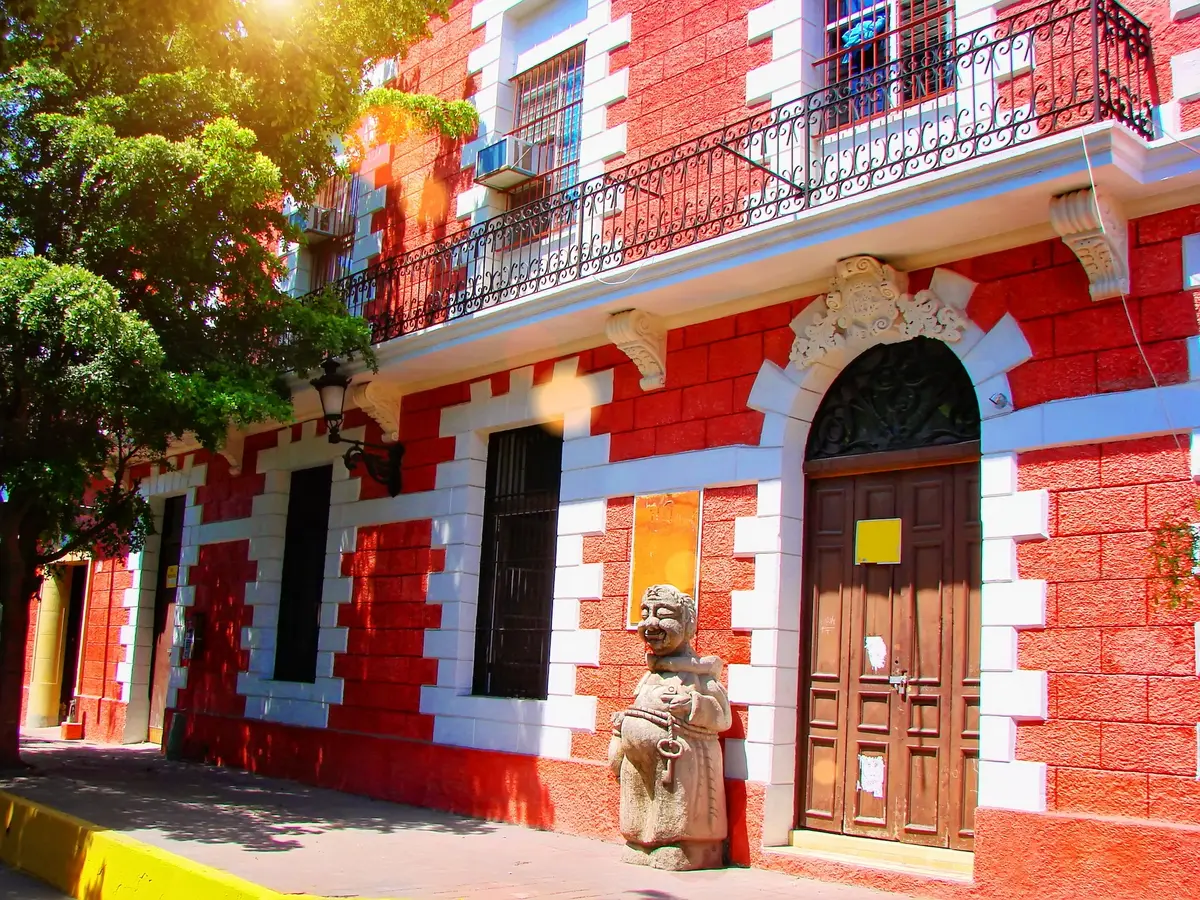 Mazatlán's most historic district, Centro Histórico, is a walkable district with public squares, monuments, and colorful streets.
The architecture of Mazatlán's historic district is diverse with Spanish, French, British, and German influences. Colorful buildings line the streets with an abundance of cafes, bakeries, bars, restaurants, art galleries, and museums.
One of the main squares in the Centro Histórico of Mazatlán is Plaza Machado, which is a hub of activity during any day in Mazatlán as both tourists and locals alike spend time relaxing and taking in the culture around them.
Related: Mexican Riviera cruise guide
Hike El Faro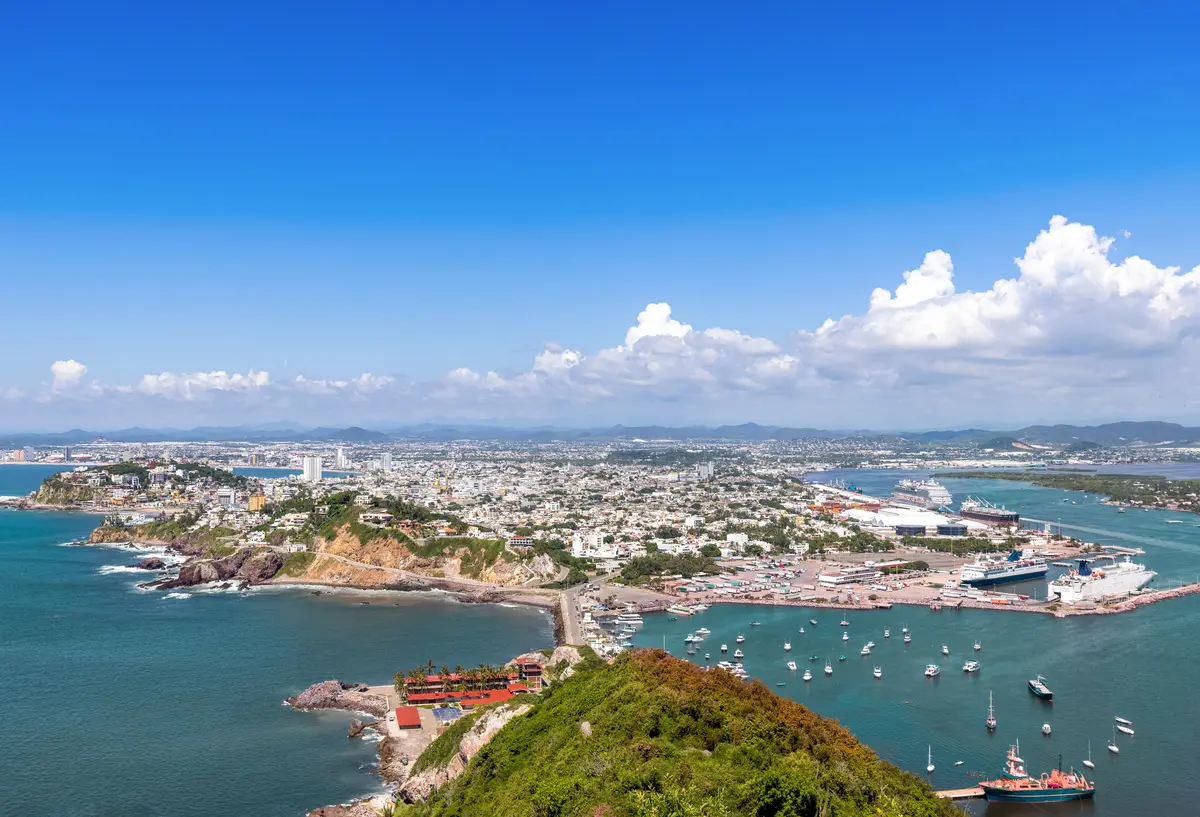 Some of the best views of Mazatlán can be found from El Faro, a lighthouse on the peak of Cerro del Crestón, located over 500 feet above sea level near downtown Mazatlán.
Hiking El Faro is doable for all fitness levels, as you're able to hike at any pace, although it can be a bit steep. The hike is free, takes around 15-30 minutes to reach the top, and includes about 350 steps! 
It's recommended to begin the hike in the morning to avoid strong heat. Once at the top, you can enjoy panoramic views of Mazatlán and the Pacific ocean.
Walk the Malecón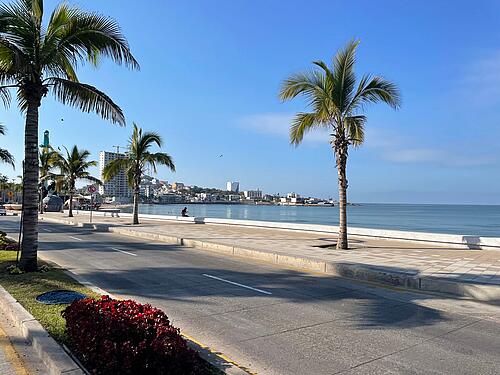 Mazatlán's malecón (boardwalk) is massive, spanning several miles along the waterfront. The boardwalk makes an excellent place to enjoy a peaceful stroll while taking in local culture and scenery.
Along the malecón are restaurants, bars, monuments, shops, and beaches. Visitors can easily spend an entire day strolling along the boardwalk and stopping to taste local cuisine, grabbing drinks, or relaxing on the beach.
Visit Angela Peralta Theater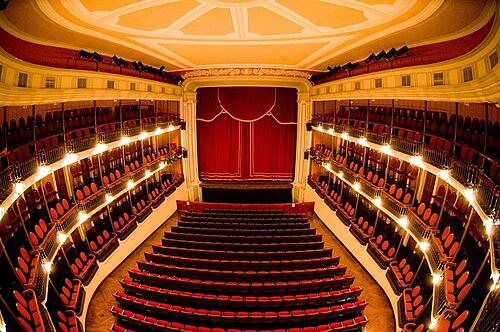 Visiting a theater may not be the first activity that comes to mind when planning a port day in Mexico, but for culture aficionados, the neo-classical Angela Peralta Theater is not to be missed.
The theater originally opened in 1874 and has been home to a variety of performances since, from operas to burlesque shows, Carnival events, comedy shows, movies, and more.
While it's not guaranteed that there will be a performance available at the theater while your ship is in port, the theater is open to the public during the day for around $1 per person. While visiting, you'll be able to explore the intricate design of the opera house while learning more about Mazatlán's artistic history (and you'll get a break from the sun!).
Visit Mazatlán's cathedral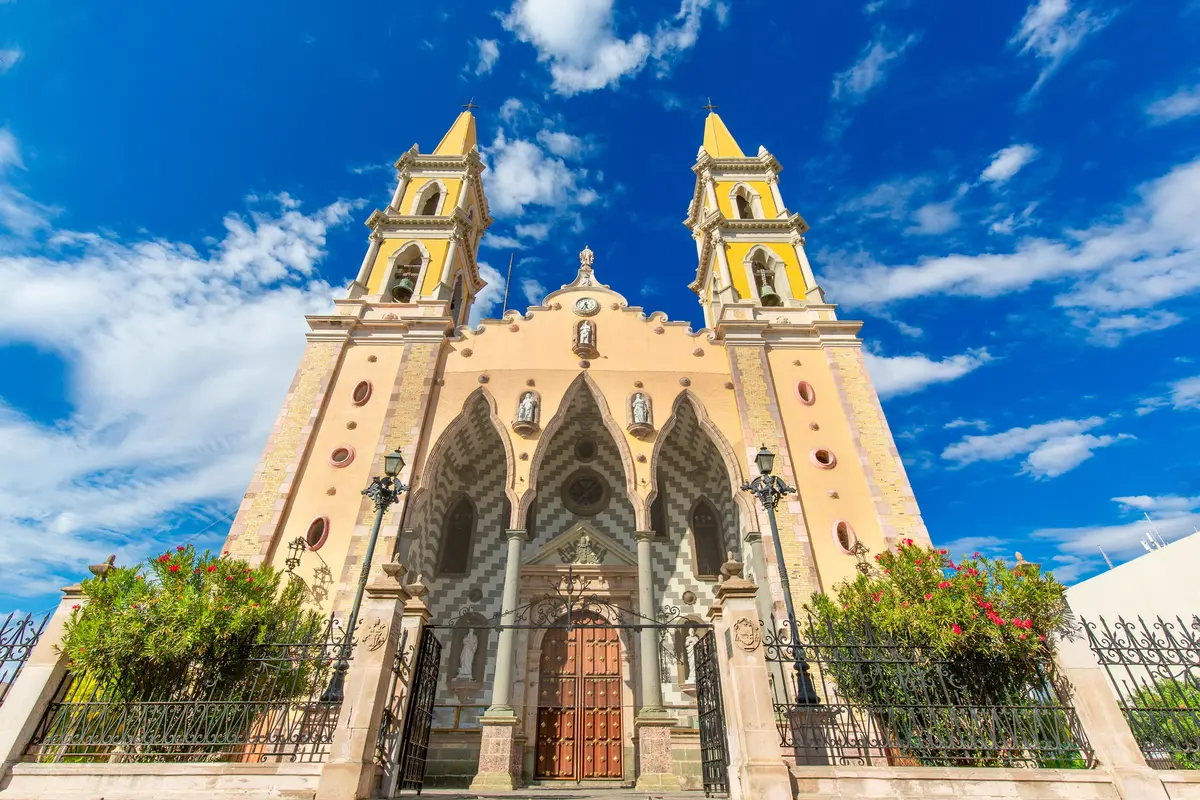 Located in Centro Histórico's Plaza de la República is La Cathedral Basílica de la Inmaculada, the main religious building in Mazatlán.
This baroque style cathedral is worth a visit when walking through Mazatlán's historic neighborhood, as visitors can admire the ornate, beautiful architecture both inside and outside the cathedral.
Watch the cliff divers of Mazatlán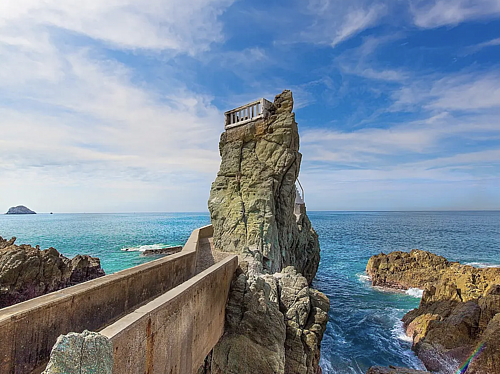 Something unique to check out in Mazatlán are the local clavadistas (cliff divers) jumping off a 45 ft. platform into a small, shallow area of water.
Located in downtown Mazatlán, these impressive divers put on a show for visitors as they skillfully leap from the cliffs into the ocean below. It is customary to tip the divers when watching their spectacular skills.
Take a boat tour of the coast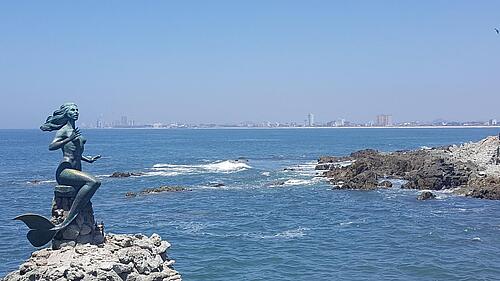 While it might seem silly to disembark a cruise ship and immediately get on another boat for a shore excursion, exploring Mazatlán on the water can actually be an amazing way to spend your day.
Boat tours offer a stress-free, no-planning-needed way to experience Mazatlán with the added bonus of being able to swim, kayak, snorkel, and relax at the beach.
Related: When is the best time to cruise the Mexican Riviera?
Relax at Stone Island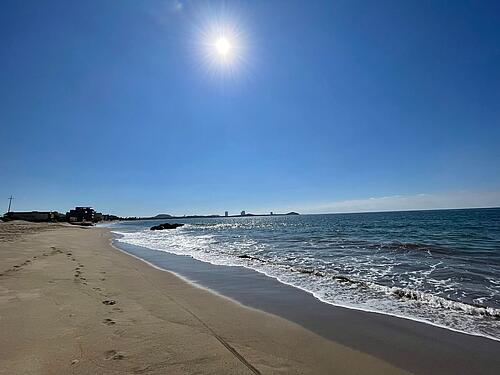 Stone Island is a peninsula located off the south coast of Old Mazatlán and is a wonderful getaway from the hustle and bustle of Mazatlán's city center.
Stone Island has long stretches of sandy beaches that are much quieter than the city beaches just a short distance away. A few hotels and restaurants are found on the island, but with far fewer people and amenities, expect a more rustic, relaxed feel than a busy resort town.
The beach at Stone Island is relatively calm, making for a nice place to swim, rent water sport equipment, or just relax under a beach umbrella. Be sure to enjoy lunch at one of the restaurants located on the beach, too, where you can taste fresh seafood and other Mexican specialties.
Swim in the natural pool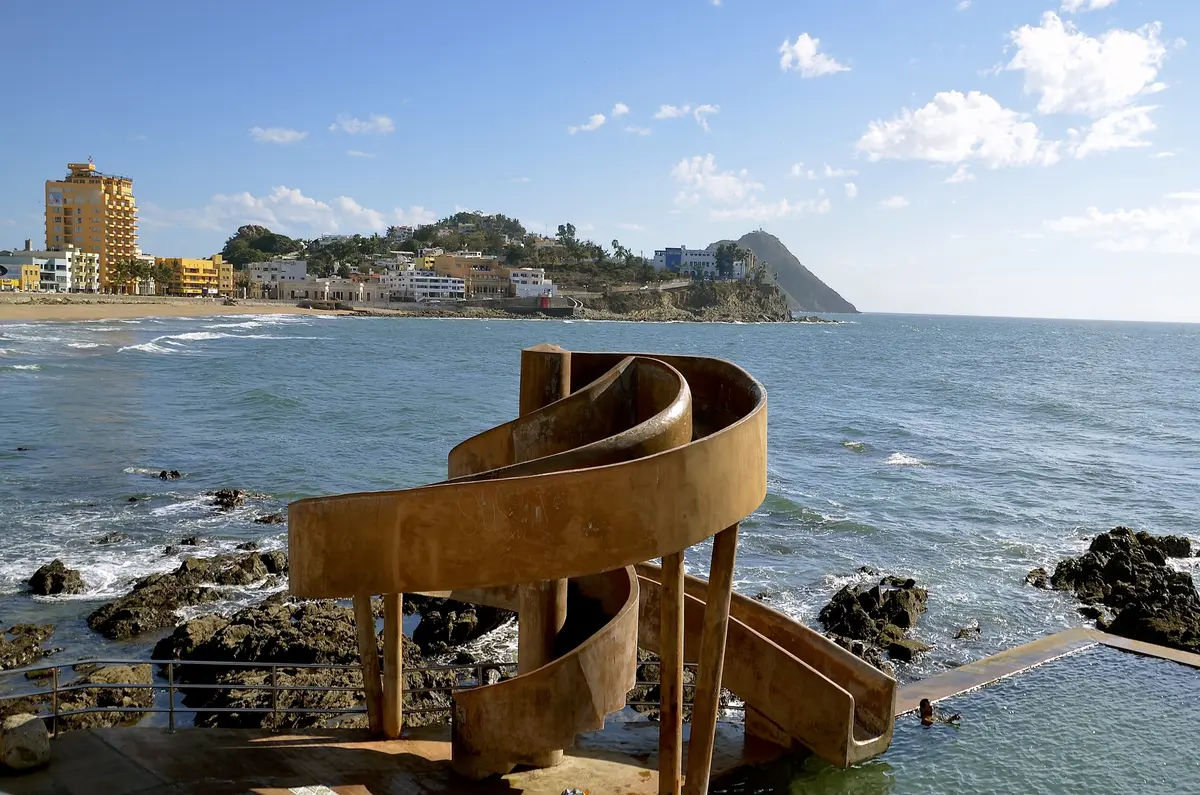 Another unique activity to enjoy in Mazatlán is La Carpa Olivera, a saltwater swimming pool built into Mazatlán's coastline. Surrounded by rocks and choppy waters, the swimming pool provides a safe swimming environment while maintaining a feeling of swimming in the surrounding ocean.
The pool originally opened in 1915, although it was damaged by a hurricane in the mid 20th century prior to being reconstructed in the 21th century. Today, just like in the early 1900s, the pool is a popular attraction on the malecón in Mazatlán for both locals and visitors.
Eat your way through Mazatlán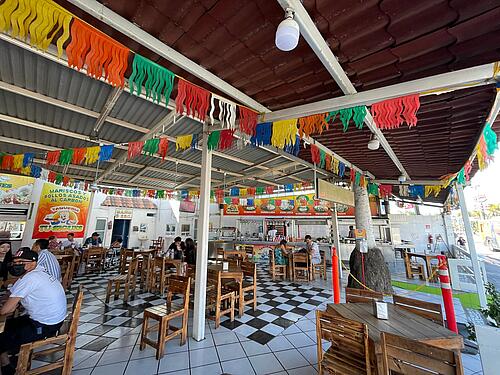 While "tasting local cuisine" is included on most of our Top 10 lists, it is always one of the best activities you can do while visiting a new country or port on a cruise.
Mazatlán has no shortage of restaurants, street food, and cafes to choose from during your day in the city. Be sure to try aguachiles, a shrimp cocktail similar to ceviche, and chorreadas, which are thick, fried tortillas with meat, onions, and cheese.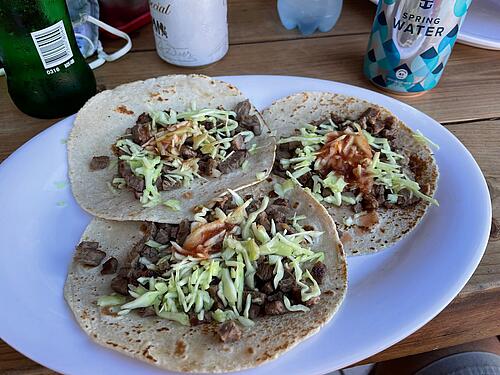 Signing up for a food tour can be another great way to experience Mazatlán's culinary scene. Both Royal Caribbean and independent tour operators offer food and walking tours where you'll be able to learn more about Mazatlán while tasting food from a variety of local restaurants and vendors.