In:
Royal Caribbean's Hawaii cruises are unique itineraries where passengers can experience the phenomenal nature, culture, and cuisine of several Hawaiian islands in one cruise experience. While Hawaii cruises are only offered a few times per year, they are a dream vacation for many cruisers.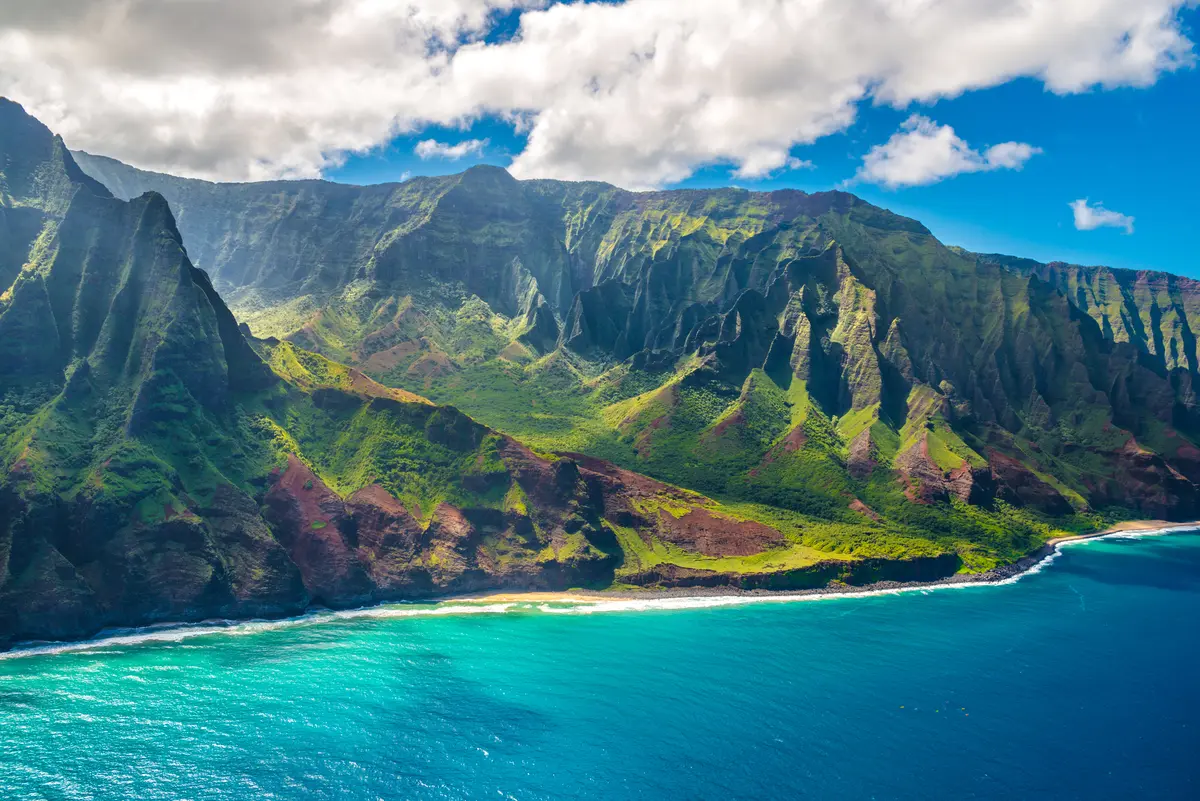 The marvelous scenery of the Nā Pali coast, imposing Mauna Loa volcano, fresh bowls of poke, and ancient traditions found in Hawaii evoke a sense of wonder and discovery for visitors to the islands.
If you're interested in cruising to Hawaii with Royal Caribbean, here's everything you need to know about what to expect when booking and sailing on a cruise to The Aloha State.
In this guide: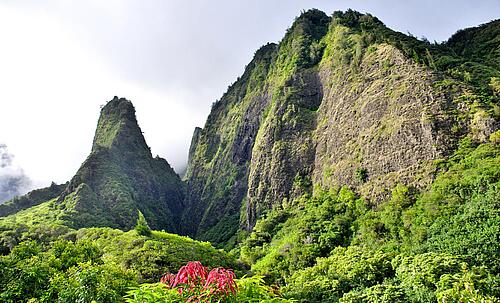 Royal Caribbean offers cruises to Hawaii, although they are limited and usually only offered as one-way legs on transpacific cruises. 
Because it takes so long to cross the Pacific Ocean compared to the Atlantic, Royal Caribbean splits the crossing into two cruise segments: Vancouver to Hawaii (and vice versa) and Hawaii to Australia (and vice versa).
Vancouver to Hawaii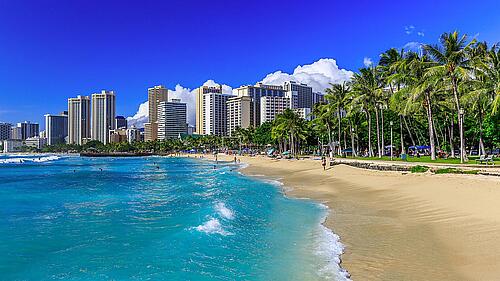 Vancouver to Hawaii cruise itineraries are 9-11 nights depending on the sailing.
Hawaii is separated from North America by the Eastern Pacific barrier, a 4,000-mile stretch of deep ocean with no shallow areas. Because of this, there are no islands en route to Hawaii from Vancouver, so itineraries have a 5-6 day stretch of sea days to cross this section of the Pacific.
Once in Hawaii, itineraries can differ quite a bit, with some cruises stopping in Maui for an overnight stay and others visiting 3-4 islands. Cruises end in Honolulu, Hawaii.
Hawaii to Vancouver
You can also choose to start a Hawaii cruise in Honolulu and end in Vancouver. Just like on the way to Hawaii, most itineraries are between 9-11 nights and visit several islands, including Maui, Hawaii, and Kauai.
Related: Hawaii cruise on Royal Caribbean: Everything you need to know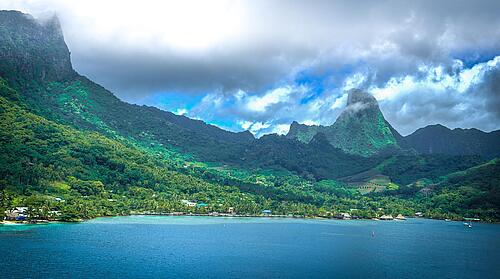 Transpacific cruises from Hawaii to Australia either begin or end in Honolulu, Oahu.
While not a true "Hawaii cruise" because no port stops are offered in Hawaii except the embarkation/disembarkation port, these itineraries can still allow guests to spend time on the islands before or after the cruise.
Hawaii to Australia (and vice versa)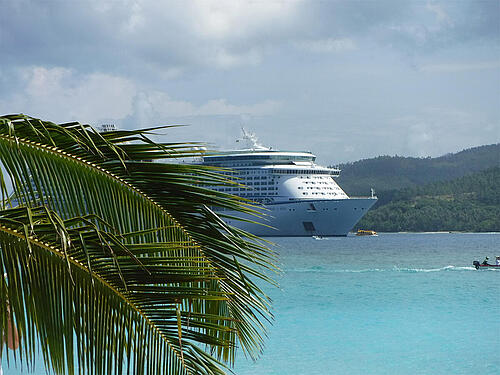 Most ships traveling from Vancouver to Hawaii will continue the transpacific crossing by traveling from Hawaii to Australia. This is the longer of the two stretches, taking 16-19 nights depending on the itinerary. There will be between 12-14 sea days on these transpacific cruises.
After leaving Hawaii, there is a 5 day stretch at sea before visiting several ports in French Polynesia. Following a few days there, ships will continue to either the South Pacific islands or New Zealand before ending in Sydney or Brisbane, Australia.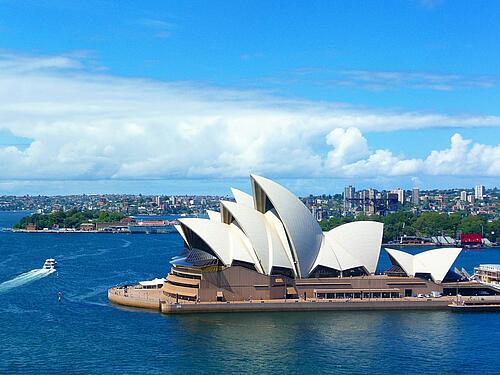 These itineraries are offered in reverse at the end of the Australia cruise season, starting in Australia and ending in Hawaii.
Fun fact: When cruising to and from Australia to Hawaii, you will sail through the International Date Line. En route to Australia you'll skip forward a day, whereas sailing to Hawaii you will "live the same day" twice!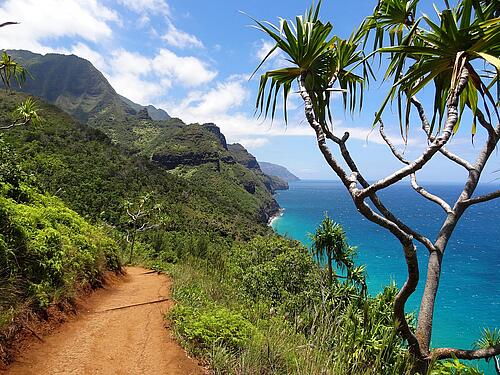 Occasionally, Royal Caribbean will release an itinerary offering a "round-trip" Hawaii sailing, which is when a ship travels from Vancouver to Hawaii and immediately returns back to North America without continuing to Australia.
These cruises will be split into two segments that you can book as a one-way leg or back to back, and they will be offered immediately following the Alaska cruise season in September/October.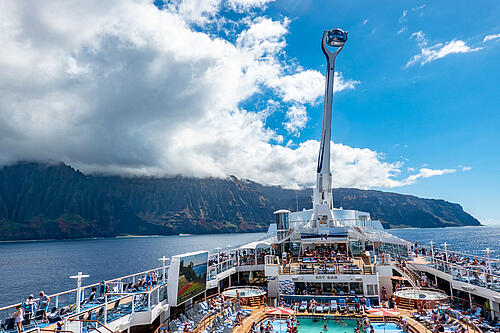 Because Royal Caribbean ships only visit Hawaii on their way to or from Australia, cruises are only offered at times which coincide with the change between the Australia/New Zealand cruise season and Alaska cruise season.
September cruises to Hawaii
The Alaska cruise season ends in mid to late September, and this is when 2-3 Royal Caribbean ships will begin the long journey to Australia for the summer season down under.
You can expect to see cruises departing from Vancouver to Hawaii in the last week of September or first week of October. Cruises departing Hawaii for Australia will occur immediately after the trip from North America, setting sail in mid October.
April cruises to Hawaii
The Australia, New Zealand, and South Pacific cruise season runs from October to April. Once the season is over, Royal Caribbean relocates its cruise ships back to North America.
Transpacific cruises from Australia to Hawaii depart in the first half of April, reaching the shores of Hawaii at the end of April or beginning of May.
Cruises from Hawaii to Vancouver occur immediately after the ship's journey from Australia.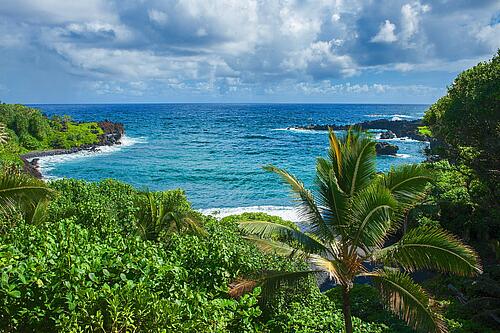 Easy travel from island to island
One of the best benefits of cruising to Hawaii is traveling from island to island without hassle. There's no need to get to an airport, go through security, and board a flight. Traveling via cruise ship means you can visit multiple islands while only unpacking one time!
Depending on the itinerary, you can visit between 2-4 islands in Hawaii in a matter of days, and you won't have to figure out any transportation logistics yourself, making for a stress-free way to explore the state.
Traditional cuisine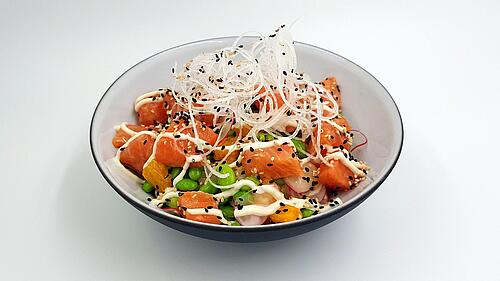 Hawaii's cuisine has been shaped by a blend of cultures throughout history, from Polynesian to Chinese, Korean, Japanese, Filipino, Portuguese, American, and more!
Because of this melting pot of cuisines, Hawaii boasts cuisine unique to the state that is not so commonly found elsewhere in the United States. Poke (raw fish salad), poi (taro pudding), laulau (pork wrapped in taro leaves), and saimin (noodle soup) are just some of the mouth-watering dishes you can try on a cruise to Hawaii.
Unparalleled nature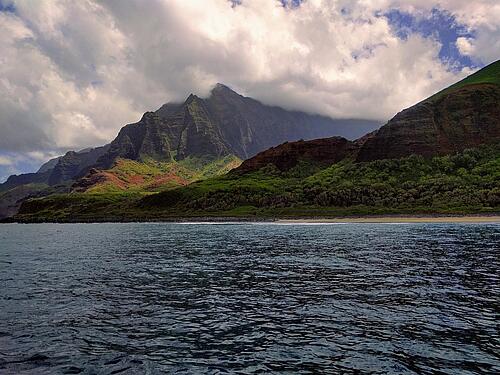 Hawaii's nature is unlike anything you'll see in the continental United States–or perhaps anywhere else in the world.
There aren't many places on Earth where you'll find a combination of lava fields, snow-capped volcanoes, colossal waterfalls, rainforests, lush valleys, and secluded beaches in one place, and it's sure to leave you speechless.
Honolulu, Oahu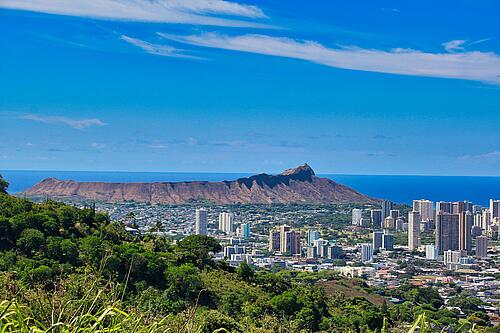 The capital of Hawaii is a starting or ending point for Hawaii cruises, and offers urban life mixed with world-famous beaches, green mountains, diverse cultures, and history.
As a start or end point of the cruise, many passengers decide to add a few extra days to their time in Hawaii before or after the cruise to experience more of what the island of Oahu has to offer.
Popular activities on Oahu include hiking Diamond Head's crater, touring Oahu's North Shore, surfing, and attending an authentic Hawaiian luau.
Visitors can also visit Pearl Harbor while on Oahu. Excursions bring passengers to the USS Arizona Memorial, USS Bowfin submarine, and USS Missouri battleship to learn more about the devastating attack in 1941.
Lahaina, Maui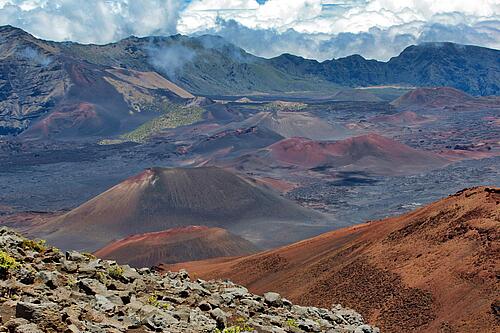 Maui is the second largest Hawaiian island, and cruise ships stop in the historic town of Lahaina, located on the island's northwest coast.
Maui is packed full of activities, from visiting the crater of Haleakalā to hiking the Iao Valley, swimming in waterfalls, and snorkeling at Molokini Crater. Lounging at the beach is a popular option in Maui, too, as the island has over 80 diverse beaches.
Some itineraries include an overnight stop in Maui, giving you more time to explore this tropical paradise.
Hilo, Hawaii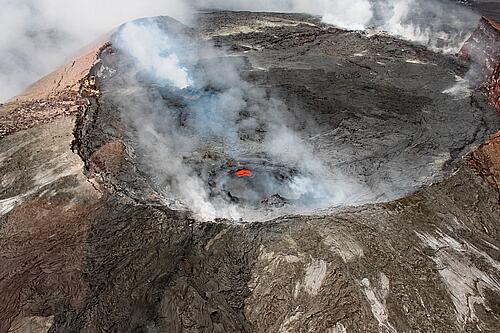 Hilo is located on eastern coast of the Island of Hawai'i, often called the Big Island. Hilo is extremely lush, with plenty of waterfalls, beaches, and rainforest to discover. Rain falls in Hilo over 200 days of the year!
Visiting the Hawai'i Volcanoes National Park is a popular excursion for many visitors to Hilo, which is home to two of Hawaii's most active volcanoes: Kīlauea and Mauna Loa.
Akaka Falls is another must-see in the Hilo area, where the waterfall plunges a whopping 442 feet into a gorge below.
Kailua-Kona, Hawaii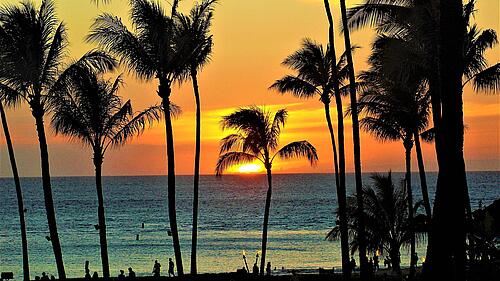 Another port located on the Island of Hawai'i is Kailua-Kona. On the opposite side of the island from Hilo, Kailua-Kona is drier and sunnier than Hilo, making for excellent conditions for exploring the outdoors.
Culture lovers will appreciate a visit to the Pu'uhonua o Hōnaunau National Historical Park, a spiritual sanctuary that was once the home of royal grounds and a place of refuge for those who broke kapu, which were ancient, sacred laws.
If you don't want to stray far from the port, downtown Kailua-Kona is filled with shops, restaurants, and farmers markets where you can purchase souvenirs as well as taste local products and cuisine.
Nawiliwili, Kauai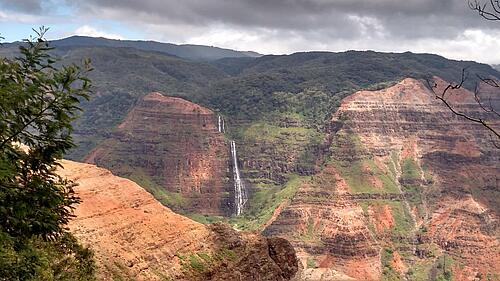 Kauai is the oldest of Hawaii's main islands (the 2nd oldest overall) and it was formed over 5 million years ago. While there are no active volcanoes on the island today, the landscape has been carved by wave, wind, and water erosion, making for unique landscapes not seen on other islands.
One of these features is Waimea Canyon, nicknamed the Grand Canyon of the Pacific. Visitors will be awe-inspired by the canyon's steep hillsides reaching depths of over 3,600 feet.
Nā Pali Coast (cruising)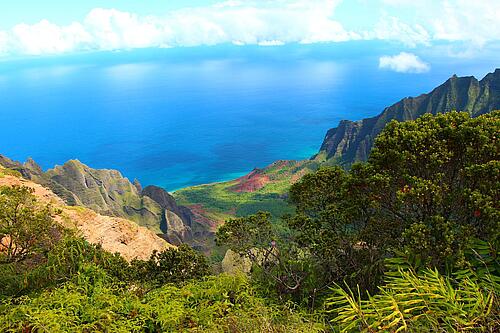 If you've seen pictures of Hawaii's rugged, emerald coastline, odds are it was a photo of the Nā Pali Coast on the island of Kauai. One of the most recognizable coastlines in the world, the Nā Pali coast offers unparalleled views of steep sea cliffs rising dramatically from the ocean below.
Some Hawaii cruise itineraries include a scenic cruising day around the Nā Pali coast. While passengers won't disembark the ship on this day, they're sure to be blown away by Hawaii's natural beauty.
Transpacific cruise ports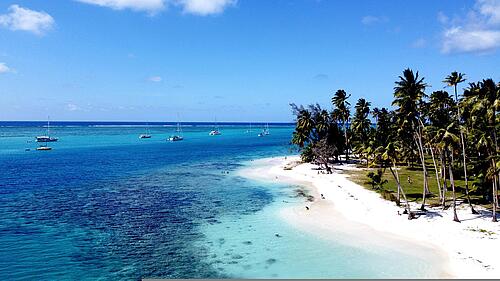 If you book a transpacific cruise starting or ending in Hawaii, you will visit several ports in French Polynesia as well as a few stops in Melanesia or New Zealand.
Ports may include:
Mo'orea, French Polynesia
Raiatea, French Polynesia
Papeete, Tahiti
Auckland, New Zealand
Bay of Islands, New Zealand
Napier, New Zealand
Picton, New Zealand
Mystery Island, Vanuatu
Port Vila, Vanuatu
Nouméa, New Caledonia
Depending on the year, Royal Caribbean sends 2-3 cruise ships to Hawaii. Due to limitations of crossing from the Pacific to the Caribbean, the ships sent to Hawaii and Australia tend to be the same cruise ships offering Alaska cruise itineraries.
Ovation of the Seas
Ovation of the Seas is a Quantum Class cruise ship launched in 2016. As one of Royal Caribbean's newest ships, she is packed with the latest activities, entertainment, and dining venues found in the fleet.
Quantum Class ships were built to sail in all climates, with indoor pools, the SeaPlex sports center, and the Two70 entertainment venue and lounge which features floor-to-ceiling windows perfect for viewing Hawaii's scenery.
Related: All about Quantum Class ships
Quantum of the Seas
Quantum of the Seas is a sister ship to Ovation of the Seas. She was the first ship in the Quantum Class, launching in 2014.
Quantum of the Seas is nearly identical to Ovation of the Seas, albeit with a few changes in dining venues and entertainment shows.
Quantum Class ships make a great choice for a Hawaii cruise for those looking for the most activities, dining options, and entertainment available on a cruise with many sea days. Even with 5 sea days in a row, it will be hard to be bored on a Quantum Class ship!
Brilliance of the Seas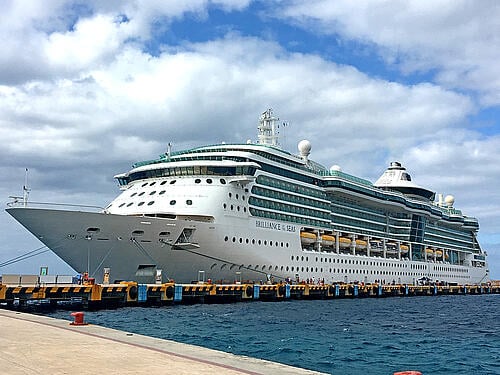 Brilliance of the Seas will be offering cruises from Australia in the 2023-2024 cruise season, so she will be offering cruises to Hawaii en route to and from Australia
Brilliance of the Seas is a Radiance Class cruise ship and while smaller than the Quantum Class, she still offers plenty to do, see, and eat onboard.
One of the most beloved features of Radiance Class cruise ships is how much glass was built into the ship's design. Large, panoramic windows are found all around the ship, which is a huge perk when traveling to a destination as beautiful as Hawaii.
Related: All about Radiance Class cruise ships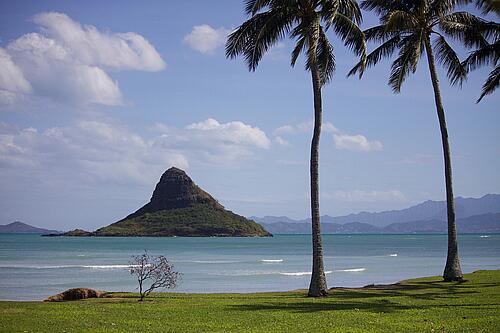 Hawaii cruises (Vancouver to Hawaii and vice versa)
Despite visiting a remote island chain in the Pacific, Hawaii itineraries can provide a great value on a cruise vacation. You'll often find prices comparable to Caribbean cruises, even though the cruises tend to be several days longer.
Look for last-minute cruise deals to Hawaii, too, as these itineraries do not always book as quickly as others. Due to travel to and from Vancouver/Hawaii and the fact that cruises are one-way instead of round-trip, you can often find last-minute deals.
Related: Ultimate Guide to last-minute cruise deals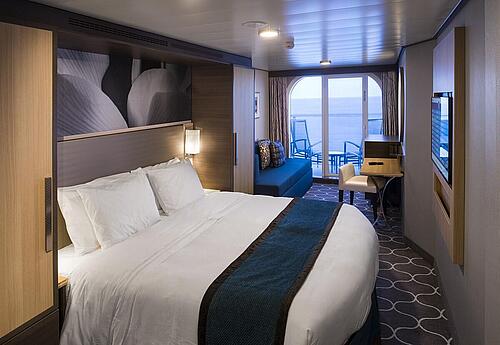 Here are a few sample prices of the total cost for 2 adults, including taxes and fees, on a Hawaii cruise starting or ending in Vancouver:
9-night Hawaii cruise on Ovation of the Seas
Interior cabin: $1,805
Balcony cabin: $1,963
11-night Hawaii cruise on Radiance of the Seas
Interior cabin: $2,132
Balcony cabin: $3,010
Related: Interior vs Balcony staterooms on a Royal Caribbean cruise?
Transpacific cruises (Hawaii to Australia and vice versa)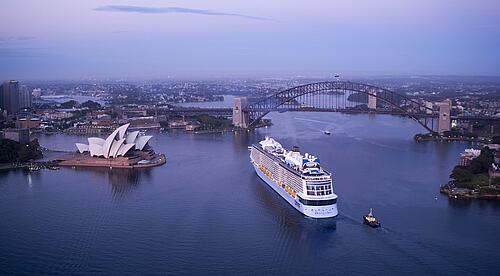 Transpacific cruises starting in Hawaii and ending in Australia (or vice versa) are generally more expensive than those starting or ending in Vancouver. Not only are they 5-8 days longer, but they travel a further distance and visit destinations that are much more difficult to reach, such as Mo'orea and Tahiti.
Here are a few sample prices of the total cost for 2 adults, including taxes and fees, on a transpacific cruise:
15-night Transpacific cruise on Quantum of the Seas
Interior cabin: $2,908
Balcony cabin: $3,982
18-night Transpacific cruise on Ovation of the Seas
Interior cabin: $3,443
Balcony cabin: $4,593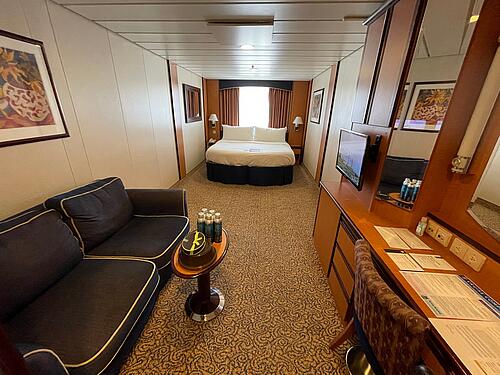 Extra costs on a Hawaii cruise
Outside of cruise fare, you'll want to budget for the following add-ons when booking a Hawaii cruise:
Airfare
Hotel cost for the night before the cruise
Gratuities
Shore excursions or spending money in port
Optional onboard extras: beverage package, dining package, etc.
Related: Top 30 extra cruise costs that aren't included
Because Royal Caribbean's cruises to Hawaii are one-way sailings that require many sea days, it's recommended to spend some time in Hawaii on land before or after the cruise.
If you plan to do this, you'll want to budget extra for hotels, food, and transportation costs in Hawaii.
Planning a Royal Caribbean cruise? Start here: