In:
A common question for guests planning a Royal Caribbean cruise is whether they should save money by staying in an inside stateroom or pay a bit more for the amenities, size and view in a balcony stateroom. Is it worth it to pay extra for a balcony cabin on a cruise? Do I really need a room with a balcony?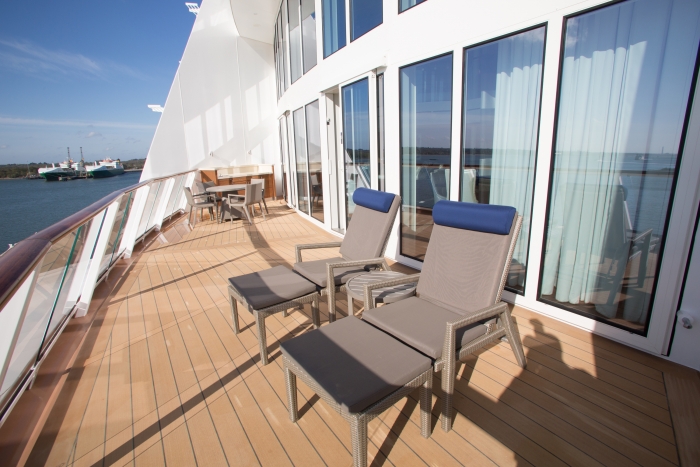 Like almost every hypothetical question posed by this blog, the answer is, "it depends."  I hope this post will be helpful in analyzing the most important features of each stateroom category to see which category has advantages.
Price
It should come as no surprise that inside or ocean view staterooms are usually cheaper than balcony staterooms.  The added room size, balcony and view of a balcony come with a higher cost.  The thing is, how much extra can vary.
The price gap between an interior stateroom and a balcony will vary from ship to ship and sailing to sailing.  Sometimes it is measured in the thousands of dollars, and other times it is just a few hundred (or less).
When considering the price difference, one should look at the nightly price and what that gets you.  Nearly everyone that books a Royal Caribbean cruise is on some sort of budget, so even if they want to book a balcony stateroom, it may not be financially viable.  It is important to at least consider the options because there are many scenarios in which the difference in price is quite low.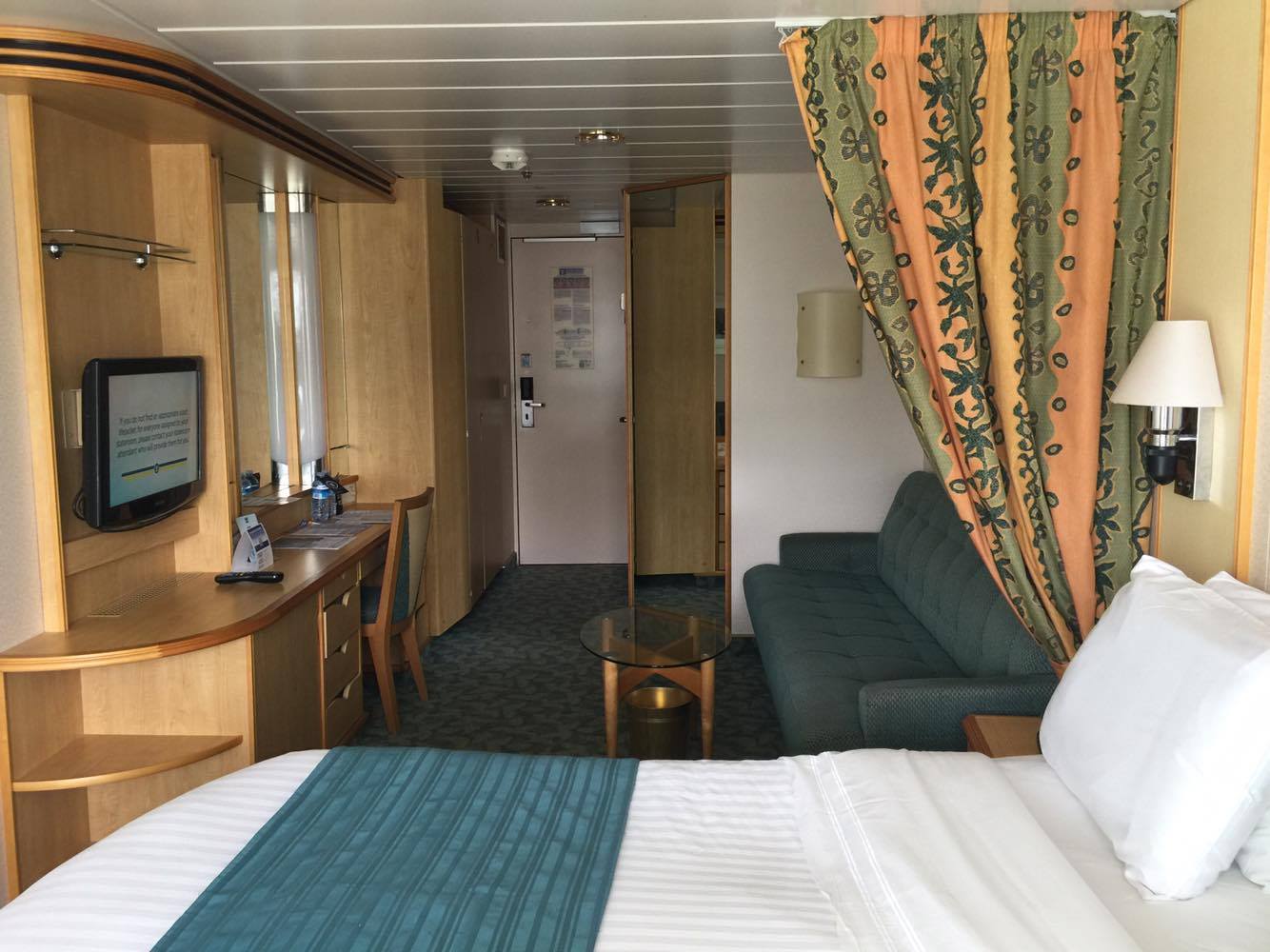 Read more: Oceanview vs Balcony staterooms on a Royal Caribbean cruise
Often inside staterooms are the least expensive option, which means guests can spend less money on their cruise vacation or have more money to spend during the cruise on things like drinks, shore excursions, specialty restaurants or anything else for sale.
The difference in price will depend on factors like itinerary (balconies on Alaska itineraries are more expensive than Caribbean itineraries), time of year (peak vs low season) and ship class (newer ships have more balconies, so more supply).
Advantage: Interior staterooms
Living space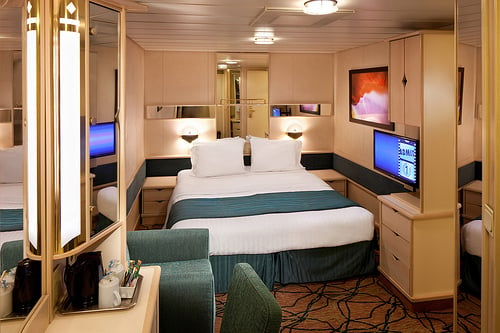 Balcony staterooms are significantly larger than interior staterooms. As an example, on Allure of the Seas a standard interior stateroom offers 150-172 square feet of space, whereas a Superior Ocean View Stateroom with Balcony comes in at 182 square feet, plus a 53 square foot balcony.
Room size is hard to quantify in a blog post, but every extra foot you have of living space does make a difference and it becomes noticeable quickly. It all adds up to more room for everyone to maneuver in and makes the entire experience less crowded.
Beyond the size difference, balcony staterooms have natural light, which makes the room feel less dark and gloomy.  You also get fantastic views of the ocean and ports you are visiting.  
Even the most ardent interior stateroom fan will be hard-pressed to debate the virtues of an interior stateroom over a balcony.  Personally, I think the best part of an interior room is the fact it can get pitch dark, which makes for excellent sleeping conditions.
Advantage: Balcony staterooms
Your vacation plans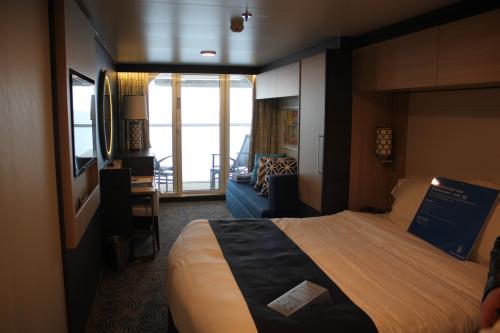 Everyone vacations differently, and what you plan on doing (or not doing) may dictate which stateroom category makes the most sense for you.
Are you the kind of person that gets up at dawn, is doing every activity in the Cruise Compass and returns to their room only to shower and sleep?  Or are you someone that likes to take it easy and sleep in, or read a book?  
Many guests that pick an interior stateroom will tell you that they do not spend a lot of time in their room, so why should they pay for amenities they will not use.  It is a good point, although in my experience, I think the stateroom you book dictates to some extent what you end up doing.  
If I book an inside room, I definitely do not spend as much time there as I do when I book a balcony. Having a balcony means I go there for sailaways and I bring food back to the room to eat.  The room can be the deciding factor in how you vacation in some cases.
Where you are sailing to also can be part of the decision.  Certain itineraries favor balcony staterooms over other itineraries.  In the Caribbean, it is not nearly as compelling to get a balcony stateroom over an interior stateroom compared to the Mediterranean or Alaska itineraries. That is not to say guests in an inside stateroom completely miss out on the natural beauty to behold, but they just have to do more to experience it.  
Advantage: Varies
Cruise Length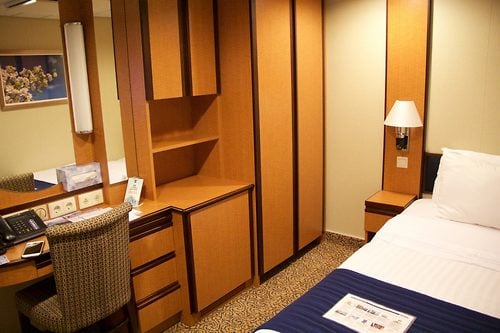 The duration of your cruise can be a major factor in deciding which stateroom category makes more sense.
Longer cruises, 7-nights or more, may offer more incentive to get a balcony so you can have your own outdoor space to relax.  Quick three- and four-night cruises may not necessitate spending money on a balcony since your time is limited and you may not spend as much time in your room.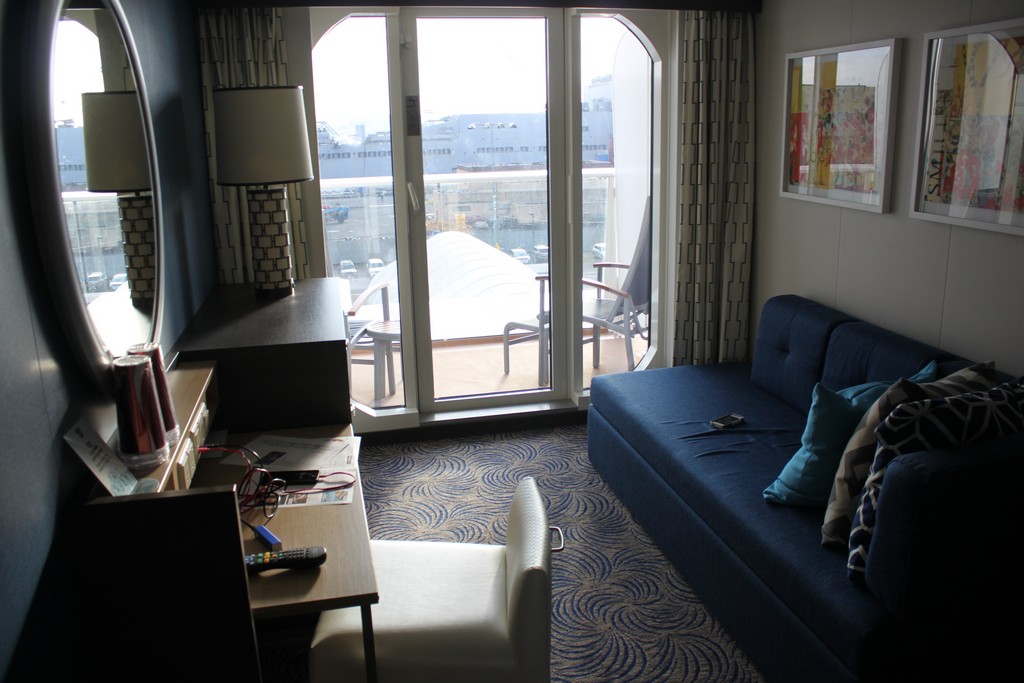 One of the advantages of booking a balcony stateroom on a shorter cruise is the total price will not be as high as a longer cruise.  And some of the longer cruises (repositioning cruises) can offer great deals on all rooms, including balconies, because they are harder sailings to fill.
Generally speaking, the longer the cruise, the more advantageous a balcony stateroom, although the price factor that we spoke of earlier may supersede even the cruise length consideration.
Advantage: Balcony
Alternative choices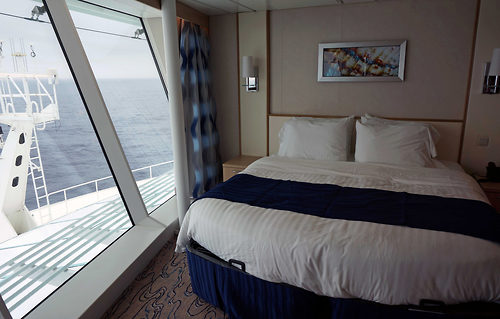 We would be remiss if we did not mention certain categories of staterooms that bend, blend or otherwise are a hybrid of the two categories.  Cruising has changed over the last few years, and Royal Caribbean has started offering new stateroom options that cater to different tastes and budgets.
One of our favorite room categories is a virtual balcony room, which is an inside stateroom with a 80-inch LED television that provides live high-definition views from outside the cruise ship, right into your stateroom.
There are balcony staterooms that do not face the ocean, but instead offer views of the Boardwalk and Central Park neighborhoods. These balcony staterooms have the same balcony experience of ocean-facing balconies, but often at a discounted price and perfect for people watching.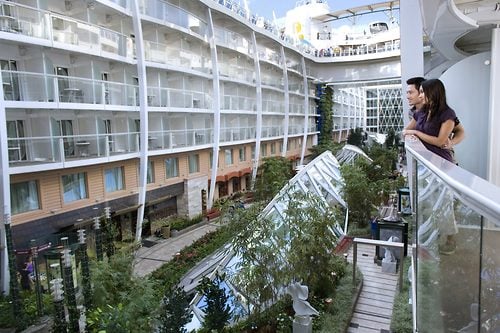 Speaking of people watching, Promenade view rooms offer a bay window view of the Royal Promenade, which provides the perfect vantage point for people watching and checking out what is happening on the Royal Promenade. It doubles as the perfect spot to view the parade!
Panoramic ocean view staterooms offer a floor to ceiling wrap around panoramic window that is 76 inches high by 103-321 inches wide.  That is a big window and you get amazing views without the balcony view price.
All of these stateroom categories offer guests the option of having a view without paying for the full balcony price.  Granted, none are exactly the same as having your own private balcony and the amount of living space is still more limited.  But for many guests, it is a "happy medium" between that balcony price and a standard inside stateroom.
Other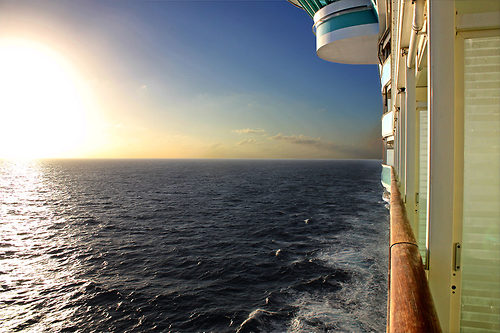 "Other" is not really a definable characteristic of any stateroom. Instead, this is a bit of a catch-call for other important features and amenities that do not fit in the above categories.  In addition to the critical categories above, another category that may be important is lifestyle. Being able to enjoy a glass of wine on your private balcony or have the ocean breeze enter your room are things that cannot be qualified objectively, but is important to some.
Likewise, sleeping in a pitch-black room of an interior stateroom can lead to some of the best sleep you have since college.  Many of us go on vacation to catch up on sleep and the notion of "quality of sleep" really means something when you avoid getting woken up by natural light entering the room.
How about romance? It seems like every cruise commercial out there that harps on romance on the sea has at least one shot of a couple enjoying the sunset on their balcony.  
Verdict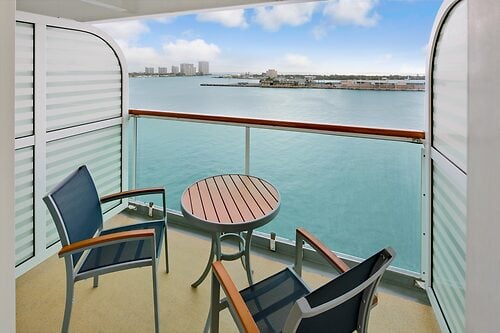 Whether it is worth it to you to pay more for a balcony stateroom depends upon your preferences, budget, and how much time you will be spending in your room.  If you like having extra space with views, balcony staterooms score points.  If money is an issue, the cost-savings of an interior stateroom will make you happy.  Plus, that is more money you can spend elsewhere on the cruise, like in a good specialty restaurant.
For us, balcony staterooms make a lot of sense for the extra space, private balcony and ambiance...provided the price is right.  We have a budget for every cruise we take, and the price difference between a balcony and interior stateroom is often a major deciding factor.  There is no question that when we have a balcony room booked, we spend more time in there than if we have an inside room.
For inside room fans, there are plenty of public places onboard to enjoy views anytime of the day or night.  The promenade deck, helipad (on select ships) and pool decks give us plenty of outdoor space when we need to "get out."
The interior staterooms are not for everyone, but we have nothing against them.  If it is the difference between going on a cruise or not, we will gladly book an interior stateroom.  A balcony is great, but not worth breaking the bank for it either.
Your thoughts
Is it worth it to you to stay in a balcony stateroom? Or, do you just save as much as money as possible by staying in an inside stateroom? Share where you normally choose to stay (and why!) in the comments!