Everything about Royal Caribbean's Central Park View Balcony Staterooms
In:
One of the many innovations on the Oasis-class cruise ship are the Central Park view staterooms.  This stateroom category is available on all of Royal Caribbean's Oasis-class ships and we thought it would be useful to look at what this stateroom does (and does not) include and why you might want to consider booking it for your next cruise.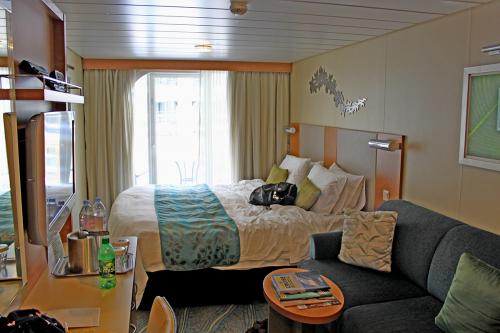 What is a Central Park View stateroom?
The Central Park view stateroom with balcony is a balcony category stateroom but instead of offering a balcony that overlooks the ocean, this stateroom category offers a view of the Central Park neighborhood.
The idea was a first in the cruise industry because prior to Oasis of the Seas, balconies had never been internally facing.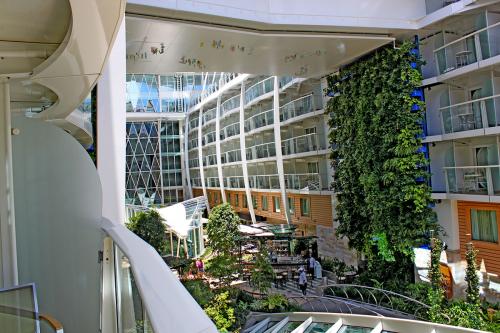 The Central Park balconies offer the same fresh air and light that ocean view balconies do but with the opportunity to enjoy the ambiance of Central Park along with the people watching aspect.  In addition, Central Park view balcony staterooms are often slightly cheaper than ocean view balconies.
The exact size of a Central Park view stateroom with balcony is 182 square feet with a 50 square foot balcony.
What are the disadvantages of booking a Central Park View stateroom?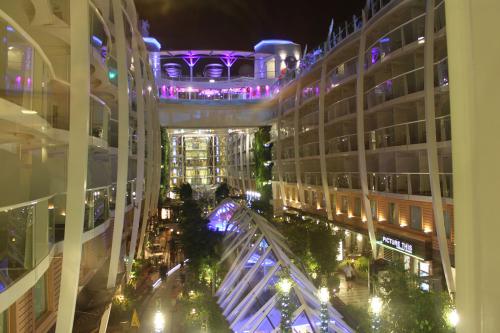 To some people, a balcony without an ocean view isn't a balcony so that may be an issue. In addition, overlooking Central Park can add some noise to your balcony experience.  We think the noise factor for Central Park balconies is not as high as their Boardwalk balcony brothers.
There's also less privacy with a Central Park balcony since there are other balcony staterooms on the opposite side of Central Park that face your balcony.
Summary
Central Park balcony staterooms offer the balcony experience for a slight discount and a great way to enjoy Royal Caribbean's magnificent Central Park neighborhood.
The opportunity to have a balcony experience but with a completely unique feel that is unmatched anywhere else is another Royal Caribbean benefit.  Staying in these staterooms gives you space and a different perspective.
While this balcony stateroom doesn't offer a view of the ocean, having a balcony, regardless of view, is still what makes a great cruise experience.