In:
When Royal Caribbean designed its Oasis class ships, they came up with the idea for a living park in the middle of the ship that has revolutionized what a cruise ship experience can offer to its guests.  Central Park, as it became known, is one of the prettiest and impressive areas on an Oasis class ship and we are shining the proverbial spotlight on this fabulous area.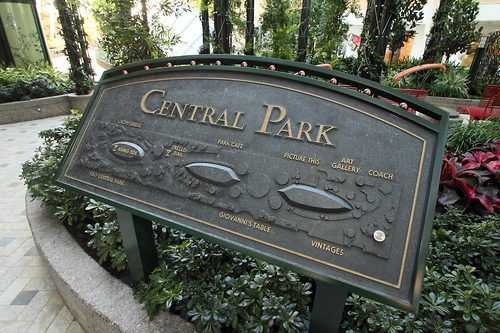 Central Park is one of seven distinct "neighborhoods" that help break up an Oasis class ship.  It is an immense area in the middle of the ship that offers a lush park for guests to enjoy with tropical plants, trees and walkways.
At its heart, Central Park is a public area on the ship that offers restaurants, shopping, galleries and of course lots of nature.  It is the perfect quiet place onboard to "get away" and just relax as the world goes by.
Central Park features a lush garden in an area about as long as the Royal Promenade and twice as wide.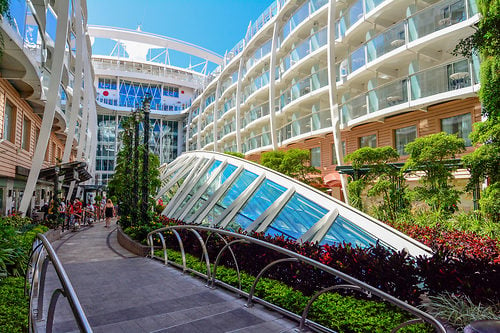 From towering Cuban laurel and Black Olive to clusters of calla lilies and rabbit foot ferns, the park's collection of plants is a mix of coastal and highland sub-tropical species from around the world that is well suited to thrive on Oasis of the Seas and Allure of the Seas' Caribbean itineraries.
A series of columns interlaced with vines is just one of the welcoming entry points into Central Park, and is elegantly landscaped with tropical foliage and seasonal flowers, shrubs and trees. Drifts of calla lilies among giant elephant ears, red ginger, rabbit foot ferns, banana croton, gold dust dracaena, and butterfly lily are some of the plant life guests discover. Impressive 'green walls' spanning 25 feet and five decks high hosts fern and a variety of flowering vines such as red and white Mandevilla, Clerodendron thomsaonaie, and Thumbergia grandiflora. The park also has changing displays of accent plants, such as birds of paradise and Spathoglottis ground orchids. Trees, some eventually reaching more than two-anda-half decks high, include cherry of the rio grande, podocarpus nagi, and amstel king ficus. 
In addition to the beauty of nature, you will find four distinct features of Central Park to enjoy.
Dining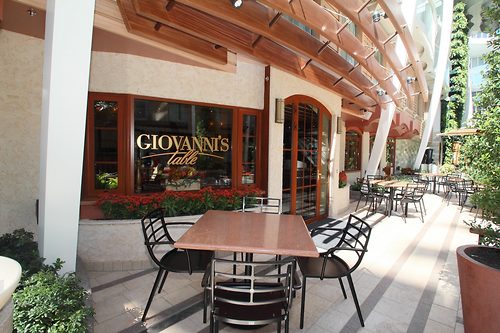 Royal Caribbean offers some terrific dining options in Central Park, including restaurants and bars.
These include
Restaurants

Chops Grille
150 Central Park
Park Cafe

Bars

Trellis Bar
Vintages
Rising Tide Bar
The various eateries and bars are located throughout Central Park, and give a feel of a neighborhood rather than the shopping plaza that the Royal Promenade tends to convey.
Most guests come to Central Park to enjoy food or drink, and for good reason.  The restaurants located in Central Park are among Royal Caribbean's most popular.
Staterooms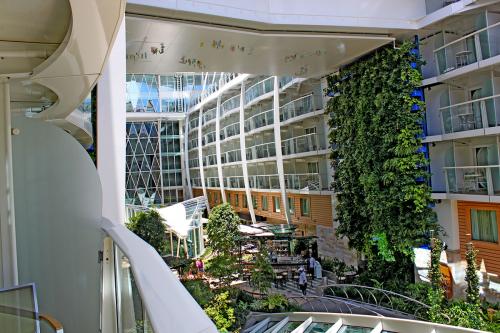 Another innovation that came with the Oasis class ships are the idea of having balcony staterooms that face inward instead of the ocean.
On Royal Caribbean's Oasis class ships, guests can enjoy balcony staterooms that face Central Park.  This promises views of Central Park anytime of day or night.
There are 254 Central Park-view balcony staterooms and 80 park-view windows staterooms.
These are some truly unique cabins that give those that love the ambiance of Central Park a view to enjoy throughout the day.  Guests can enjoy fresh air like a regular balcony stateroom, but with a view that combines nature's beauty with people watching.
Entertainment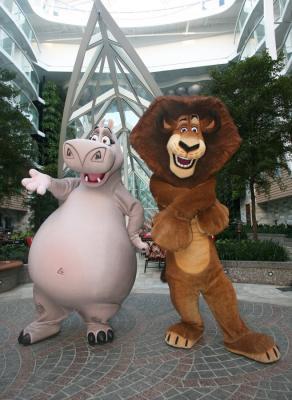 Just like all areas of Royal Caribbean ships, Central Park offers things to see and do as well.
Events such as wine tastings, Dreamworks Character meets and live music are all regularly offered in Central Park.
In addition, a free tour of the foliage in Central Park is usually offered once per cruise with a landscape specialist to get a better understanding of how Royal Caribbean maintains a living park on a cruise ship.
Shopping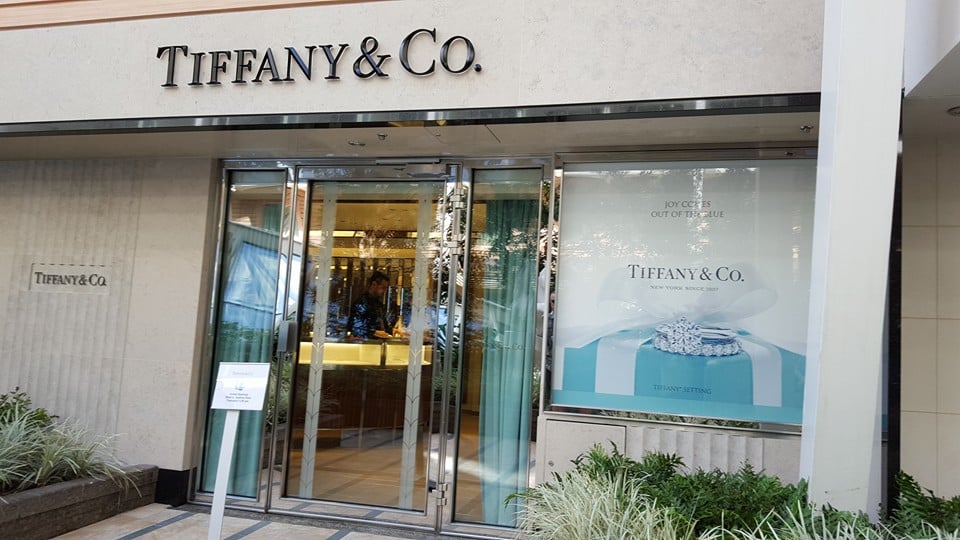 In addition to the great culinary and visual delights of Central Park, guests are sure to enjoy the various shopping options too.
Central Park also contains a number of shops and boutiques for guests to purchase souvenirs and luxury items while on their cruise (onboard credit does not spend itself, right?).
Shops such as Tiffany & Co (Oasis of the Seas only), Coach, Regalia (Allure of the Seas only) and Picture This are open for business in Central Park.
Central Park Must-Dos
There are definitely some aspects of the Central Park experience that every guests should check out at least once on their Royal Caribbean cruise.
Go there at night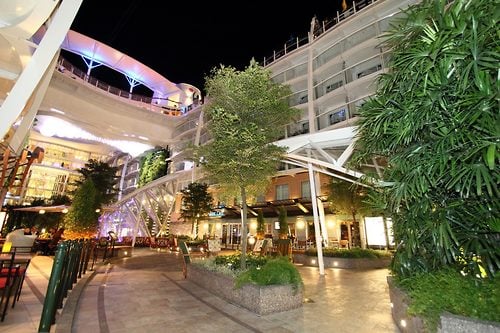 While Central Park is beautiful at any time, we absolutely love how beautiful it is after the sun goes down.
At night, Royal Caribbean lights up Central Park with beautiful lighting that accentuate the beauty of the area.  Bring your camera, because the area really looks stunning.
Roast Beef sandwich from Park Cafe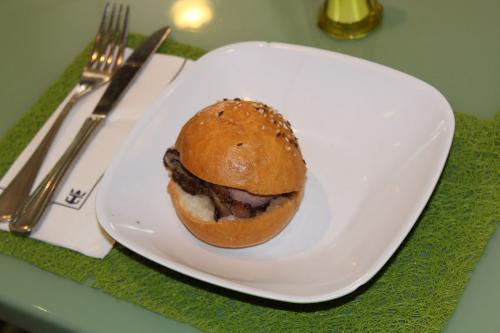 Royal Caribbean's Oasis class ships offer  a lot of dining options, but a hidden gem has to be the roast beef sandwiches from Park Cafe.
These sandwiches are just amazing and no trip to Central Park is complete without one of these tasty (and complimentary) treats.
Take the tour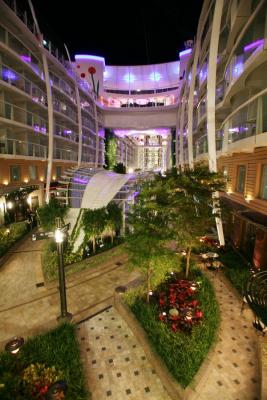 Royal Caribbean offers a guided tour of Central Park that is worth doing.
In our experience, it is usually held on the last sea day and lasts about an hour.
The tour offers an interesting look at what it takes to have keep all of those plants and trees be so beautiful.
Central Park is available on Royal Caribbean's Oasis of the Seas, Allure of the Seas and Harmony of the Seas.
What do you enjoy about Central Park? Share your thoughts in our comments!