In:
Are you wondering what the differences are between Royal Caribbean's ship classes?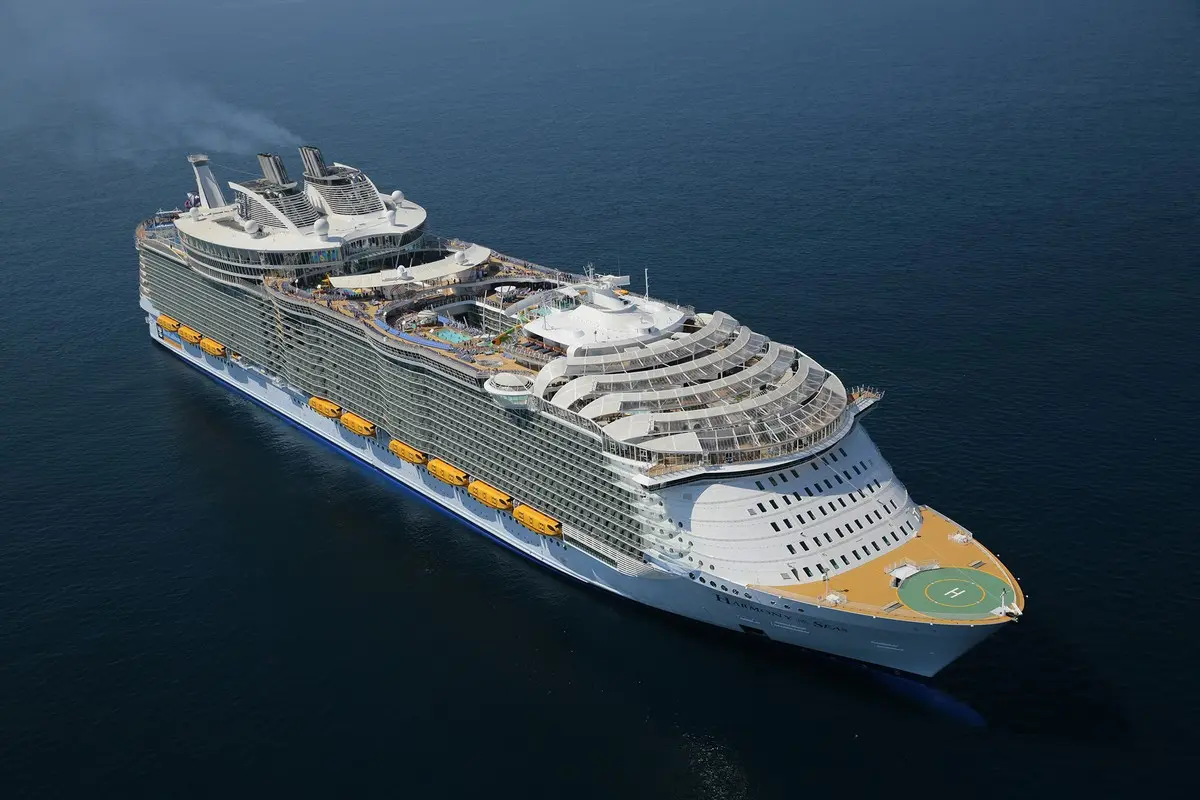 Royal Caribbean groups its ships in classes, which are based largely on the ship general design and structure.
Think of these like car models, which makes categorizing ships easier in broad terms.
Within each ship class, there can be variations of features, restaurants, or activities that have been added or modified over the years. While there may be three, four, or more ships within a particular class, the exact onboard activities can vary.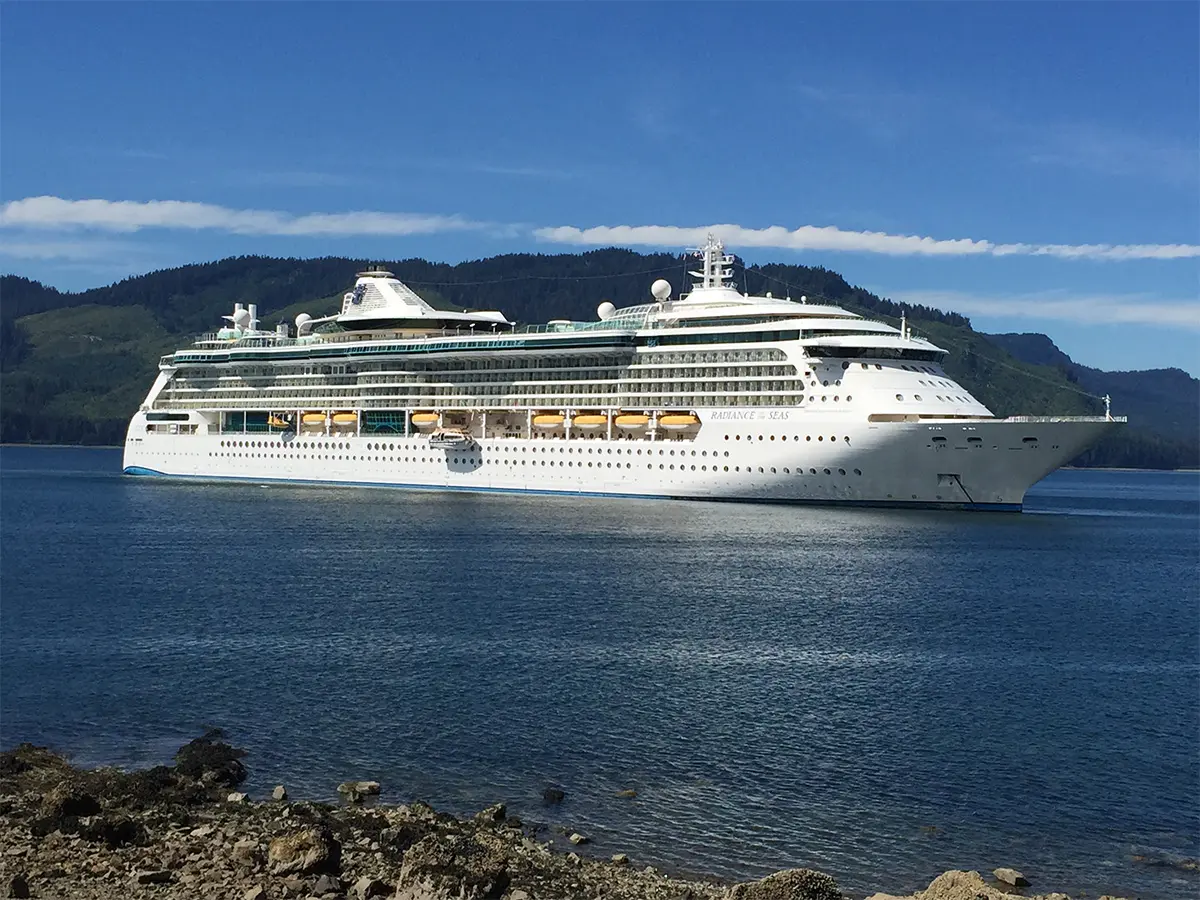 You might be wondering what makes Royal Caribbean's ship classes different from each other, and it boils down to the size of the ship, onboard amenities, and signature activities offered.
There seven Royal Caribbean cruise ship classes. Each ship in the class was built around the same time and from the outside certainly looks similar.
Here is an easy-to-understand breakdown of each class of ship, and what they offer.
What makes Royal Caribbean ships different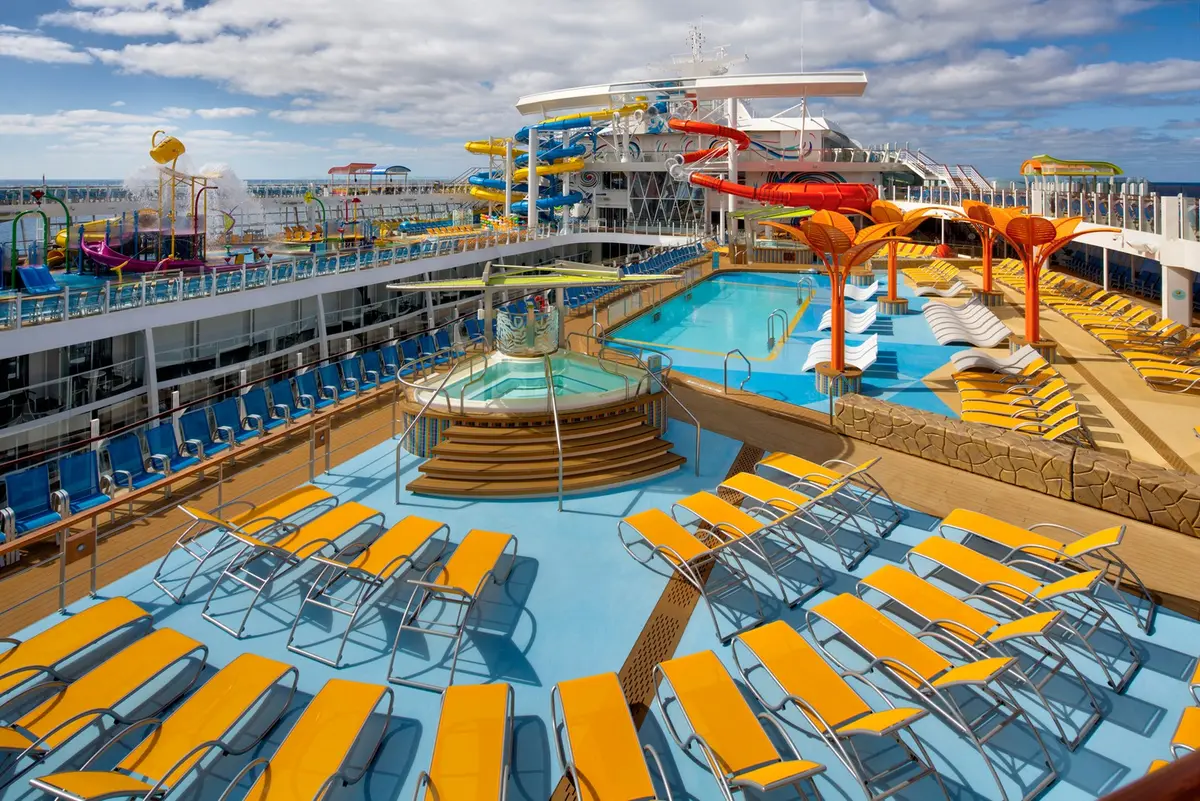 If you ask someone to describe a Royal Caribbean cruise ship, there's a good chance they'll start talking about all the things you can do onboard.
For decades, Royal Caribbean has made a name for itself by building cruise ships with, "I can't believe they put that on a cruise ship" features.
Each new class of ship has come with a new array of whizzbang activities that capture the imagination. Royal Caribbean wants its ships to have something for everyone, and directly markets to the multi-generational travel market.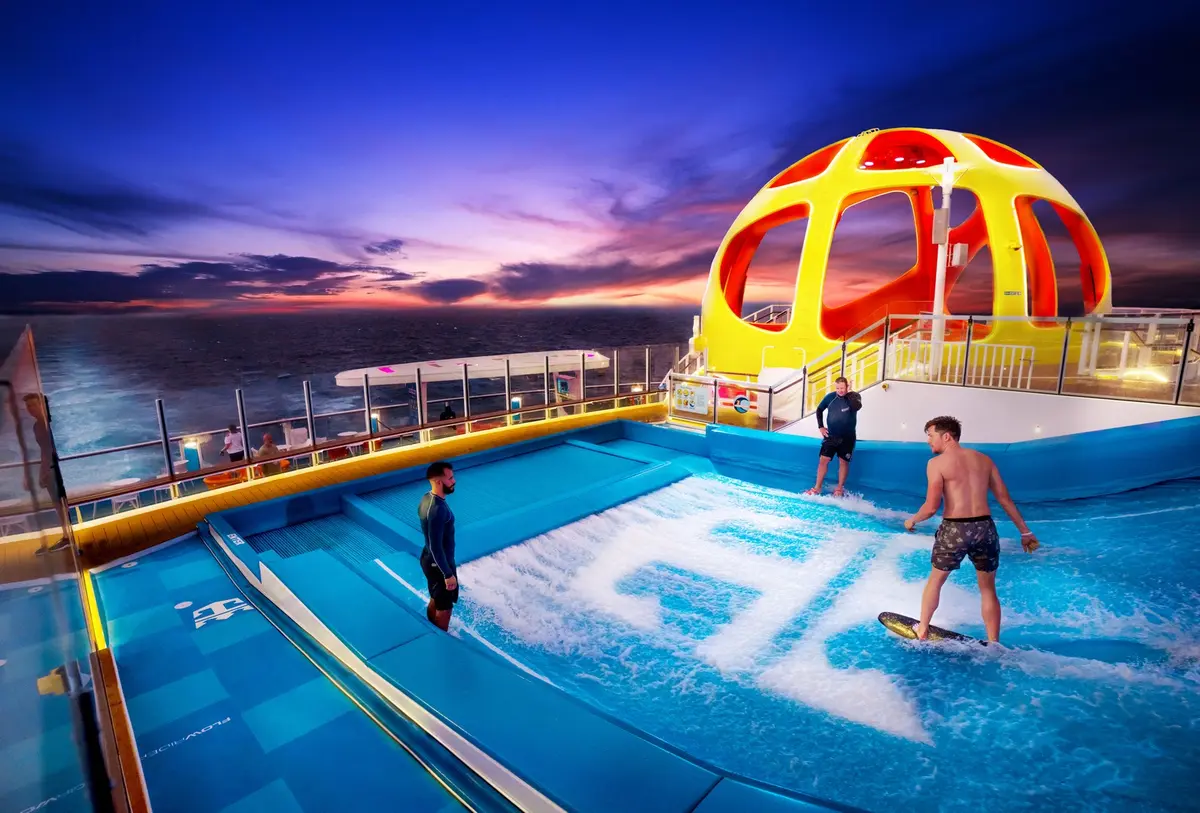 Over the years, the ships have become the destination just as much as the places around the world ships visit. You'll find plenty of restaurants, bars, outdoor activities, pool deck fun, and more.
While all Royal Caribbean ships have a common "DNA" of family vacation fun among them, each class of ship can vary in terms of what there is to do onboard.
If you've seen a Royal Caribbean television commercial in the last decade, then you have seen the largest cruise ships in the world featured, either an Oasis Class or Quantum Class cruise ship.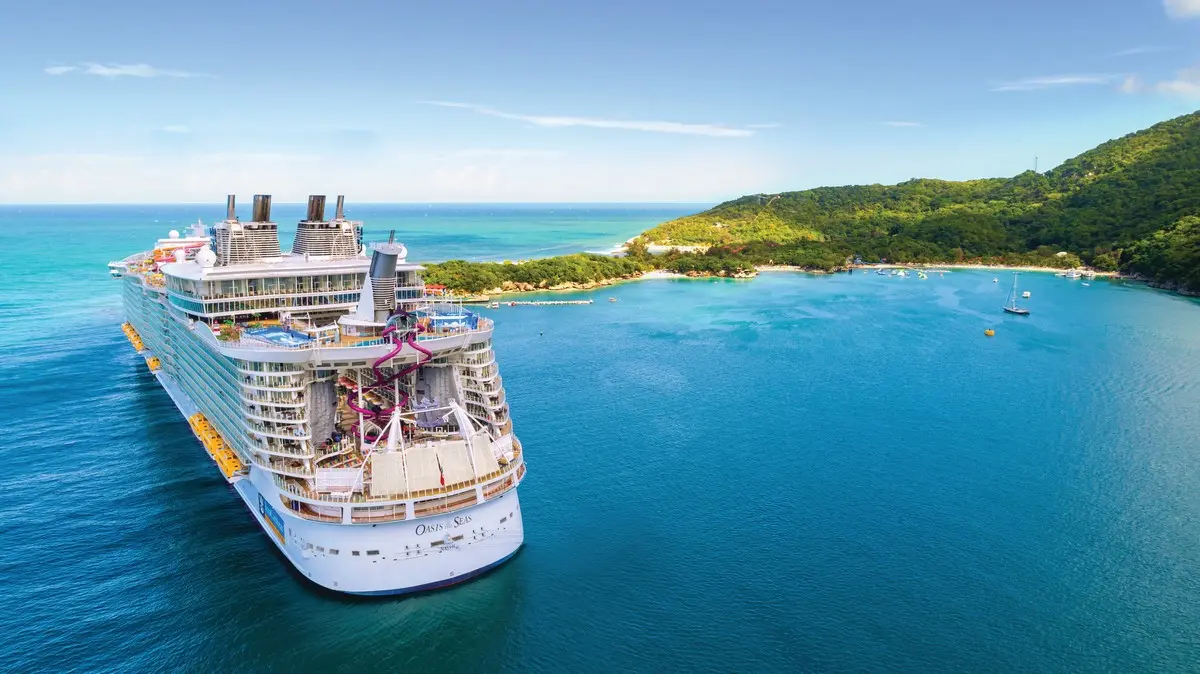 Oasis Class ships can handle more than 6,000 passengers and dwarf every other cruise ship out there. There's one of everything on these ships, so you'll never run out of things to do.
The Quantum Class and Freedom Class cruise ships are relatively smaller than the Oasis Class, but offer quite a lot to do as well. The ships in these two classes are still mega ships and can handle between 4,000 - 5,000 passengers. These are big cruise ships that don't compromise on what you can enjoy onboard.
The last of the big ships in Royal Caribbean's fleet are the Voyager Class ships, which are slightly smaller versions of the Freedom Class.  Royal Caribbean has been steadily upgrading Voyager Class ships over the last few years, which have added new amenities.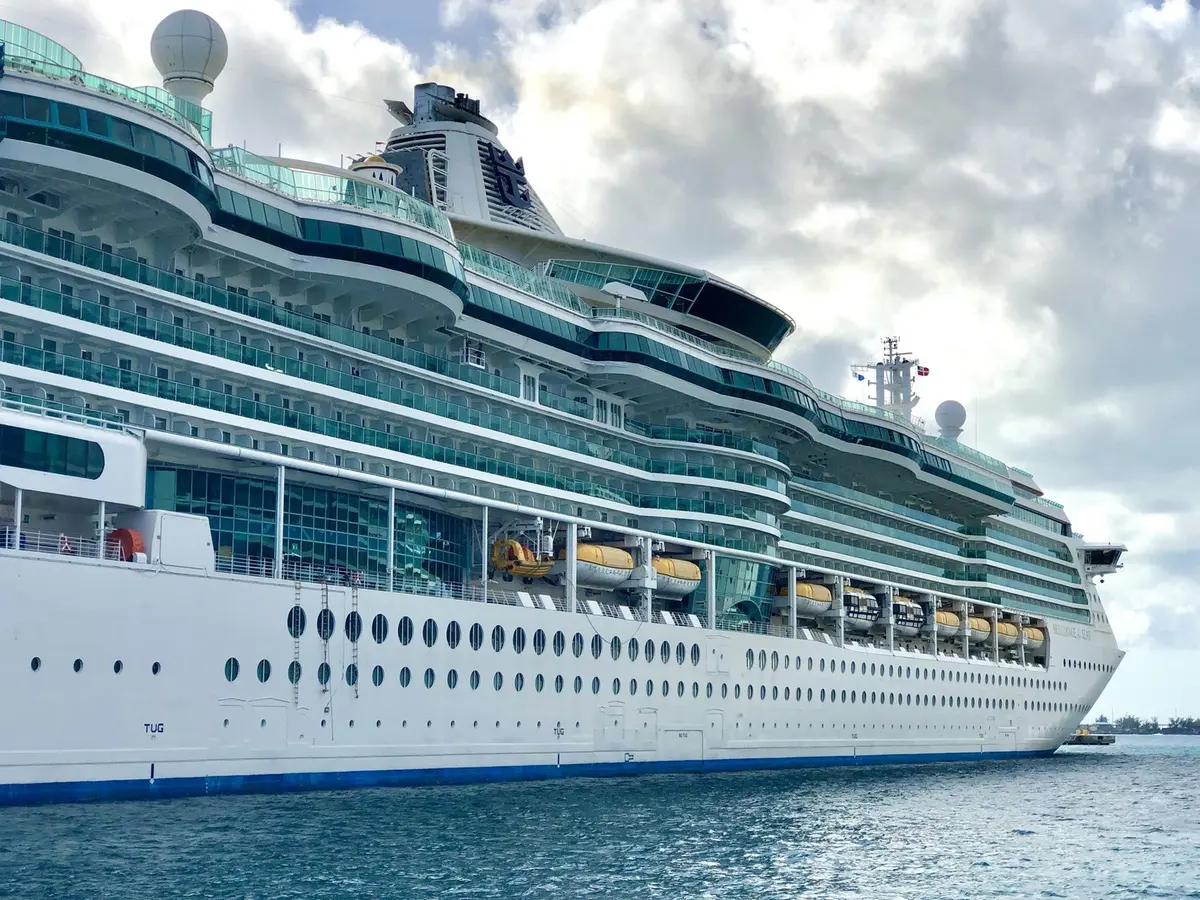 The last two classes of cruise ships are what many consider the "smaller" classes of ships, as they come in under 3,000 passengers.
The Vision Class and Radiance Class are more of a niche cruise ship now, with the ability to get into smaller ports of call.  Many cruise fans that have been cruising for decades love these smaller ships for the intimacy you'll find.
Don't assume smaller ships mean boring. There's still restaurants, bars, outdoor activities, and shows every night. The difference is there is not nearly as many options as the bigger ships, so variety will be less.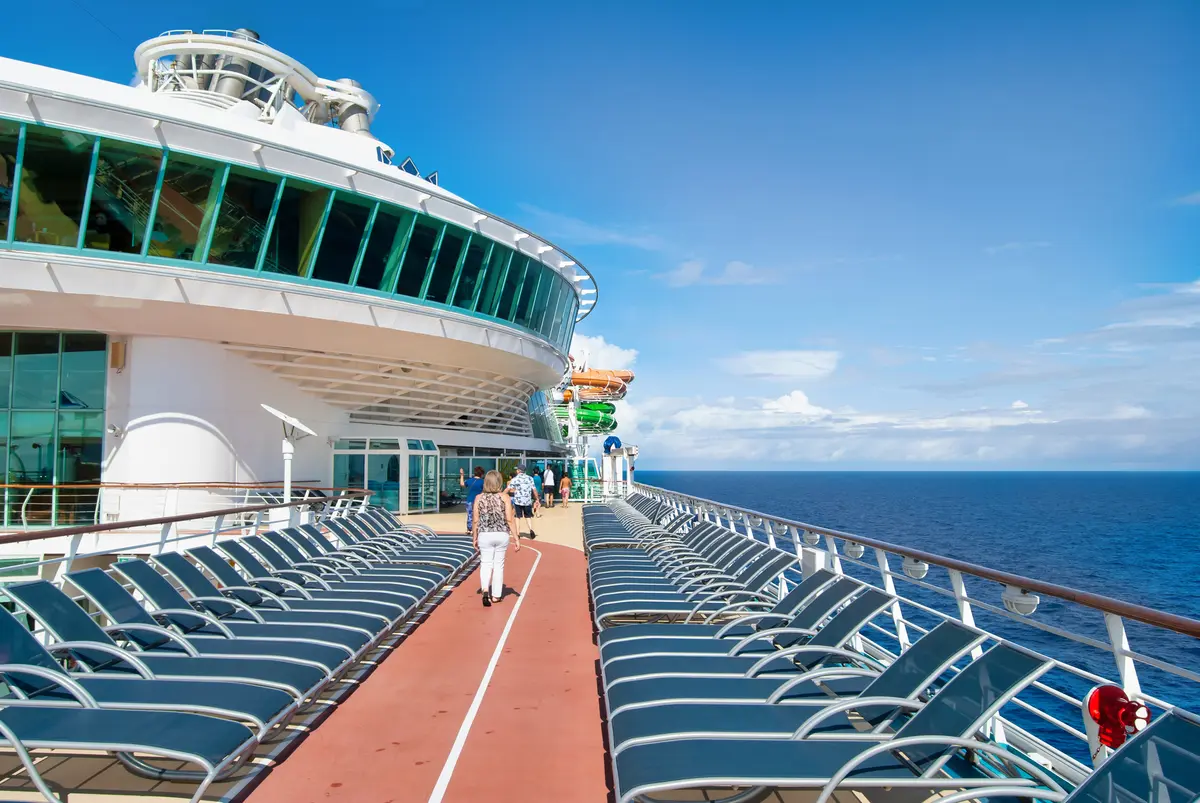 It can be daunting to find the right class of ship to start with when you are new to Royal Caribbean. The key is to look at what features are available on each ship and then figure out which options are the most important to you.
Read more: What is the worst Royal Caribbean ship?
Oasis Class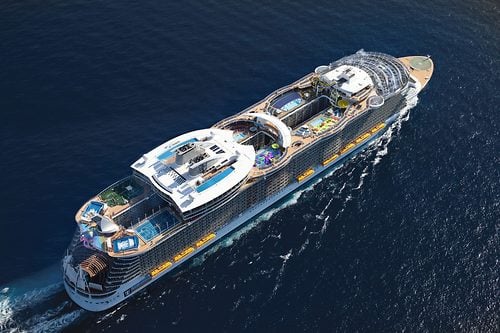 The largest cruise ships in the world, Royal Caribbean's Oasis Class ships offer the latest and greatest features found on any ship in the fleet, as well as in the industry.  
The Oasis Class ships can handle just about 5,500 passengers and have a gross tonnage of over 225,000 tons.  
If you are concerned about crowds and navigating a ship of this size, Royal Caribbean has you covered.  Royal Caribbean designed the ship to be easy to get around, and break up crowds.  Seven neighborhoods help distinguish parts of the ship apart to guests, and there are so many activities on Oasis Class ships that everyone will be on their own schedule.
Oasis Class ships are among the newest Royal Caribbean ships, so they are packed with the latest and greatest.
Why choose Oasis Class: You want it all on one ship! The latest features, tons of activities, and great dining.
Oasis Class ships
Utopia of the Seas (coming Spring 2024)
Oasis Class highlights
Neighborhoods
AquaTheater
3D Movies
Broadway Musicals
Waterslides (Harmony and Symphony only)
Zip Line
Central Park
2 FlowRider Surf Simulators
Boardwalk 
Carousel
Ice-Skating Rink
Loft Suites
Outdoor Movie Screen
Adults-only Solarium pool area
Quantum Class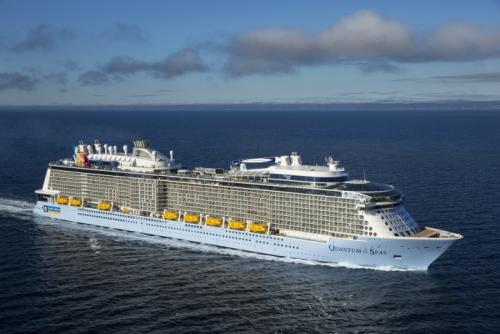 The innovative Quantum Class cruise ships were designed to user in the 21st century with a blend of high-tech, and tried-and-true family vacation experiences. These stylish new ships offer incredible views and activities onboard. 
Quantum Class ships have signature features found just on these ships, and are a big hit with families of varied ages.  Quantum Class ships are the sort of cruise ship that has something for everyone to enjoy, whether you are new to cruising or an established veteran.
Why choose Quantum Class: Families looking for lots to do onboard, along with some incredible features.
Quantum Class ships
Ovation of the Seas
Spectrum of the Seas
Quantum Class highlights
North Star
RipCord by iFLY 
Seaplex
FlowRider Surf Simulator
Two70 
Virtual Balcony Staterooms
3D Movies
Loft Suites
Music Hall
Broadway Musicals
Outdoor Movie Screen
Adults-only Solarium pool area
Freedom Class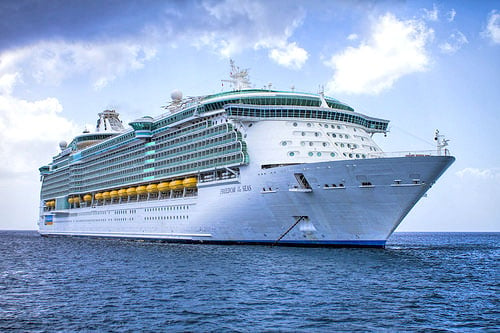 Royal Caribbean's Freedom Class cruise ships offer a big ship experience, with plenty to see and do onboard.  In fact, Royal Caribbean updated two of them with much more to do in just the last few years.
Freedom Class ships represent an excellent value for families that want to cruise on a large ship, have lots of activities, but not break their budget.  From a pure value standpoint, the Freedom Class ships are a great choice for a fabulous cruise experience.
Freedom Class ships are essentially a slightly larger version of their Voyager Class sisters.
Why choose Freedom Class: Big ship experience, minus the premium price tag that the newer ships in the fleet currently command.
Freedom Class ships
Freedom Class highlights
Aqua park
Rock Climbing Wall
Ice-Skating Rink
Royal Promenade
British-Style Pub
Designer Shopping
Adults-only Solarium pool area
Outdoor Movie Screen
Panoramic staterooms
FlowRider Surf Simulator
Water slides
Voyager Class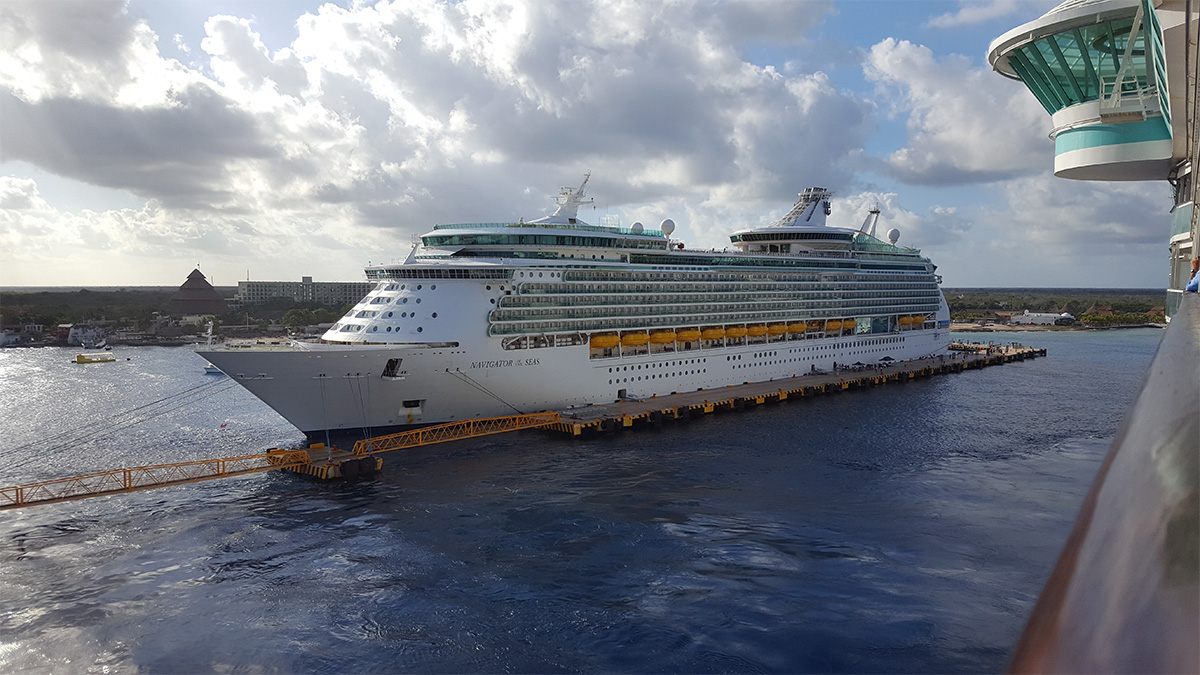 When Royal Caribbean introduced the Voyager Class, it revolutionized the industry with features and activities that we cannot dream of not having on a cruise ship these days.  Mini-golf, the Royal Promenade, ice skating and more all had their start on the Voyager Class.
Just like the larger Freedom Class ships, Voyager Class vessels are a terrific value, and offer some incredible itineraries.  Royal Caribbean is not done investing in these ships, having added new restaurants, surf simulators, aqua parks, entertainment and more over the last few years.
Why choose Voyager Class: Plenty to do onboard, newly added features and terrific pricing.  It is a great choice for families looking to save.
Voyager Class ships
Voyager of the Seas
Explorer of the Seas
Adventure of the Seas
Mariner of the Seas
Voyager Class highlights
Rock Climbing Wall
Ice-Skating Rink
Royal Promenade
British-Style Pub
Virtual Balcony Staterooms
Adults-only Solarium pool area
Outdoor Movie Screen
FlowRider Surf Simulator
Radiance Class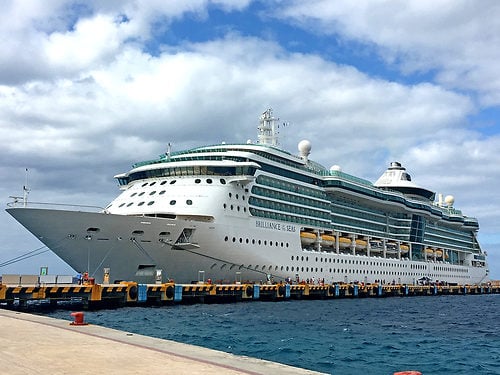 Radiance of the Seas combine lots of glass and open areas to provide guests with a classic cruise experience.  
Royal Caribbean's Radiance Class ships are stylish, and get into many of the smaller cruise ports around the world that Royal Caribbean's larger ships cannot.  
Radiance Class ships do not skimp on things to do, offering varied dining experiences, as well as terrific live entertainment. Veteran cruisers enjoy the Radiance Class for the ship's refined offering and easy going atmosphere.
Why choose Radiance Class: Beautiful ships that offer a time-honored cruise experience, with a connection to the ocean itself.
Radiance Class ships
Radiance of the Seas
Serenade of the Seas
Jewel of the Seas
Radiance Class highlights
Sunlit Glass-Covered Spaces
Glass Elevators
Adults-only Solarium pool area
Self-Leveling Pool Tables
Outdoor Movie Screen
Indoor movie theater
Mini-golf
Vision Class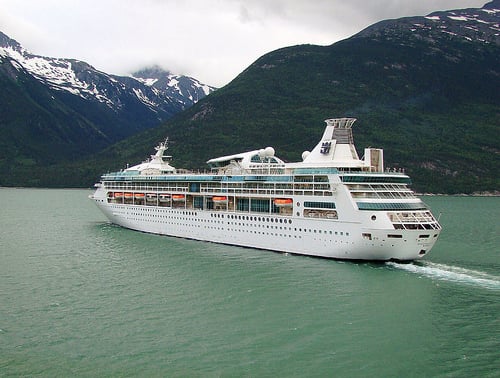 Royal Caribbean designed their Vision Class ships to fit into almost any port, which means guests can travel to exotic ports of call around the world.
Like the Radiance Class, Vision Class ships combine a small size with many activities that have been added over the years. Whether you are looking to "do it all" or just relax, Vision Class ships are a good choice.
Why choose Vision Class: Impressive itineraries that other ships in the fleet cannot offer. 
Vision Class ships
Grandeur of the Seas
Rhapsody of the Seas
Enchantment of the Seas
Vision of the Seas
Vision Class highlights
Adults-only Solarium pool area
Bungee Trampoline (Enchantment of the Seas)
Rock Climbing Wall
Specialty Dining Options
Outdoor Movie Screen
Broadway-Style Shows
The future: Icon Class

Something to keep an eye on will be Royal Caribbean's Icon class ships, which promise to bring us a new evolution in cruising.
Royal Caribbean has been quiet on exactly what the Icon Class will offer, but these new ships will handle about 5,000 passengers and will be built using new fuel technology including liquid nitrogen gas and fuel cells. This technology has been used on space shuttles and satellites for years, and is a much greener way of powering ships.
There will be three Icon Class cruise ships, with the first one entering service in late 2023.