In:
It looks like shorter Panama Canal cruises wont happen after all.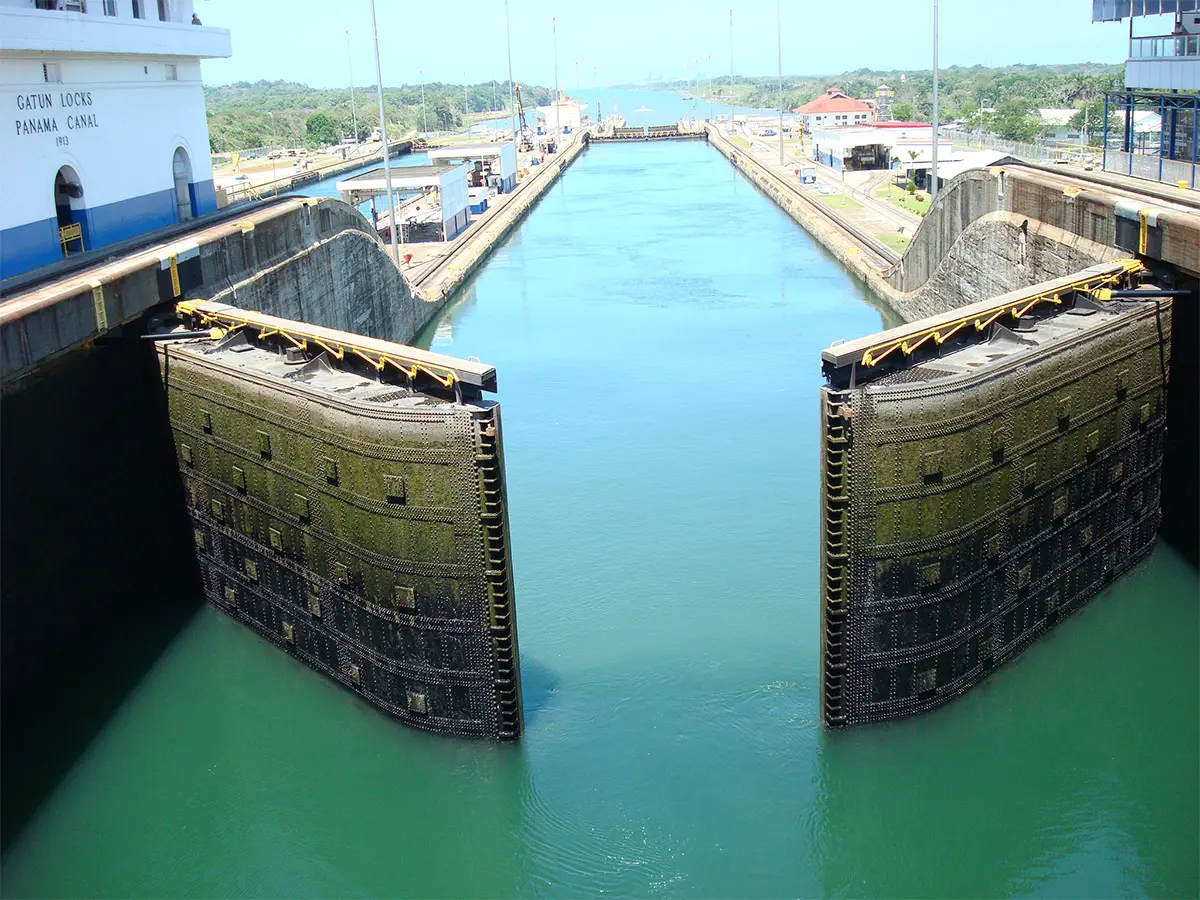 Royal Caribbean informed guests booked on Rhapsody of the Seas sailings in 2024 that were scheduled to visit the Panama Canal that their sailings will no longer visit the Canal. 
The plan was for Rhapsody to offer 7-night cruises through the Panama Canal that begin and ended in Panama. This was a novel idea to offer highly sought-after Panama Canal cruises without having to commit to a two week long cruise.
The Panama Canal represents one the premier sailings in the world, as it focuses on the transit itself. A marvel of engineering, this world wonder links the Atlantic and Pacific oceans and revolutionized how good are shipped.
Instead, Rhapsody will offer cruises to the Southern Caribbean. 
No specific reason was given why the Panama Canal transit was being dropped.
The email from Royal Caribbean starts out by saying, "To enhance your experience, we've adjusted the itinerary for our upcoming March 16th, 2024 Rhapsody of the Seas sailing. Rhapsody will now sail a 7-Night Southern Caribbean itinerary."
Instead, Rhapsody will visit Aruba and Curacao, in addition to previously scheduled stop of Cartagena, Colombia.
Guests that were booked have three options going forward. They have until  August 29th, 2023 to make a decision.
1. Stay booked on Rhapsody of the Seas for the adjusted itinerary.
Royal Caribbean will attempt to move the booking to a like for like stateroom once the new sailing becomes available. 
The original stateroom category price will either be protected at the original cruise fare rate or reduced to the current cruise fare rate (whichever is lower).
Reimbursement for any non-refundable, pre-purchased transportation change fees incurred (such as a flight, train ticket, or rental car).
2. Rebook any other Royal Caribbean sailing
Royal Caribbean will waive non-refundable deposit change fees to re-book another sailing.
Reimbursement will be offered for any non-refundable, pre-purchased transportation change fees incurred (such as a flight, train ticket, or rental car).
3. Cancel for full refund
A full refund of any paid portion of the cruise fare (including non-refundable deposits) and any pre-paid amenities to the original form of payment within 14 business days. 
New sailings for Rhapsody of the Seas
Royal Caribbean has not formally announced the new sailings to the public, but it appears Rhapsody will offer Southern Caribbean cruises from a homeport in Panama in winter 2024.
A Royal Caribbean cruise ship homeported in Panama is a first for the the line in almost a decade.
Prior to the cancellation, Rhapsody was scheduled to sail from Panama between December 2023 and April 2024.