In:
Royal Caribbean's top management met with Bahamian officials and its charity partners earlier today in Freeport, Bahamas to discuss its hurricane relief efforts.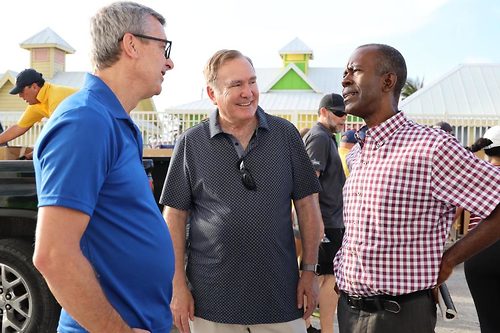 Richard Fain, Royal Caribbean Cruises, Chairman and CEO and Royal Caribbean International President and CEO Michael Bayley arrived in Freeport as Navigator of the Seas helped distribute thousands of meals and supplies to continue the food relief effort in Grand Bahama in the aftermath of Hurricane Dorian.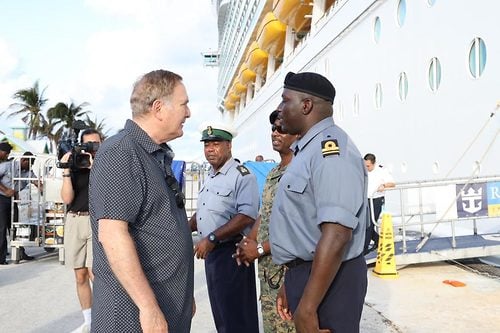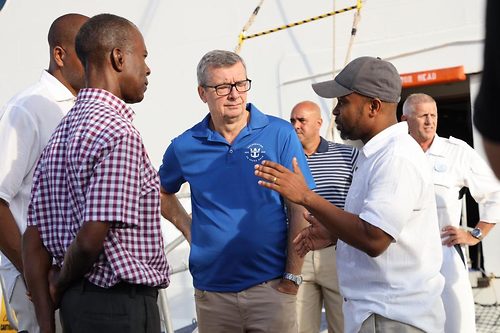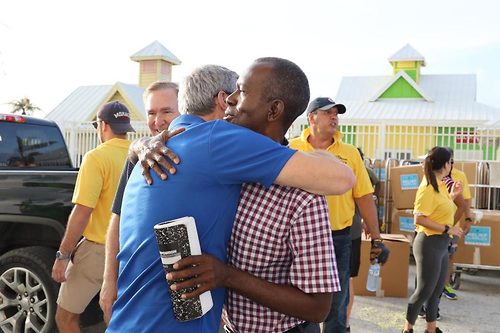 Volunteers from Royal Caribbean's offices in South Florida joined the effort by boarding Navigator of the Seas this week to assist with hurricane relief. Known as "Go Team" the group is assisting unload relief supplies and evacuee efforts.
Royal Caribbean crew members unloaded relief supplies and meals for distribution at Grand Bahama as part of the company's disaster relief operation to bring relief supplies and 20,000 daily meals to the impacted community. Meals include sandwiches, proteins with rice and fruits and snacks. Navigator of the Seas is one of many Royal Caribbean ships that will visit Freeport until they can equip a field kitchen to continue the work from there.
As part of its relief efforts in Grand Bahama, Royal Caribbean worked with Bahamian officials to transport evacuees from Freeport, Grand Bahama, to Nassau, Bahamas onboard its ships.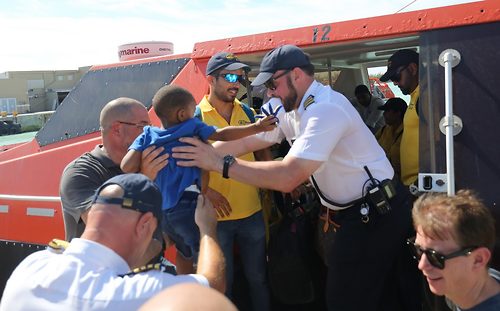 "We can't make every bad memory of Dorian go away. But we can start making things better—today," said Richard Fain, Chairman and CEO, Royal Caribbean Cruises Ltd.