In:
Have you ever thought of celebrating a holiday like Christmas, or ringing in the new year, on a cruise ship?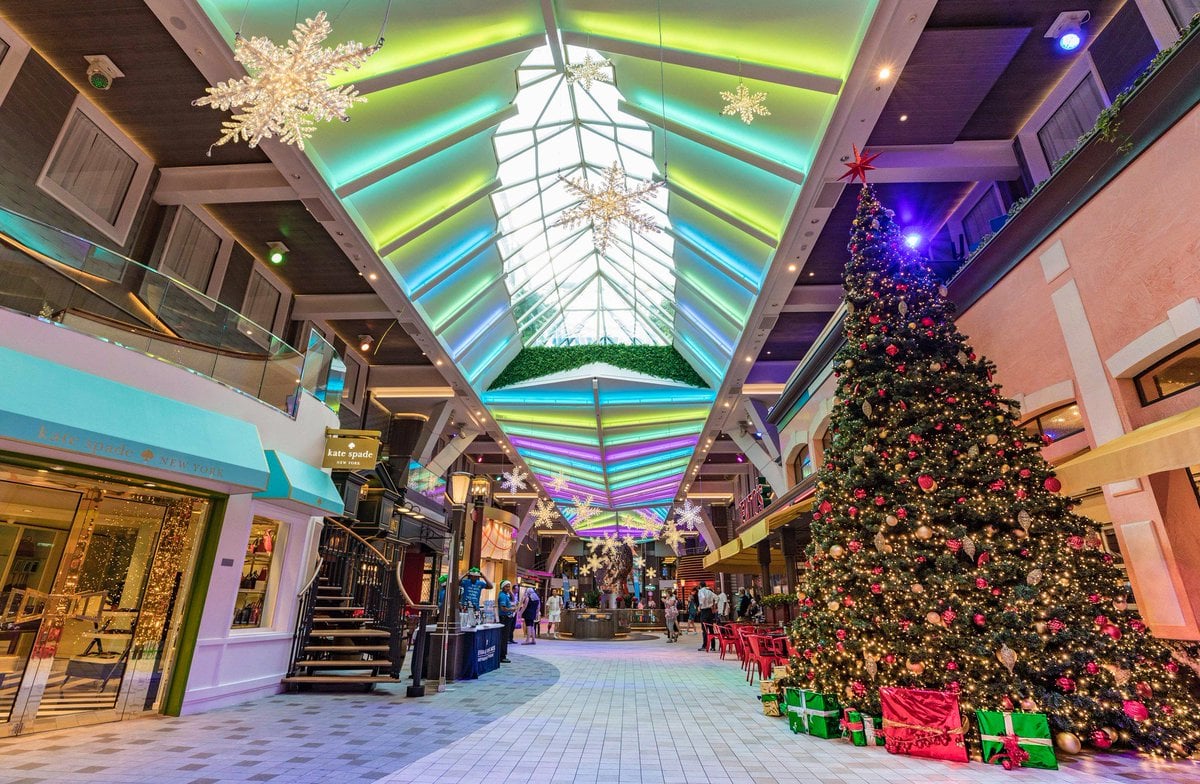 Royal Caribbean offers holiday sailings on its cruise ships where guests can celebrate the holidays onboard, and it is a tempting way to not only celebrate with family, but escape to warmer temperatures and enjoy a less stressful holiday.
If you are considering planning a holiday cruise in the coming years, here is what you should know about what it is like to wake up on Christmas morning or stay up to midnight on New Years Eve with Royal Caribbean.
Does Royal Caribbean decorate its cruise ships for the holidays?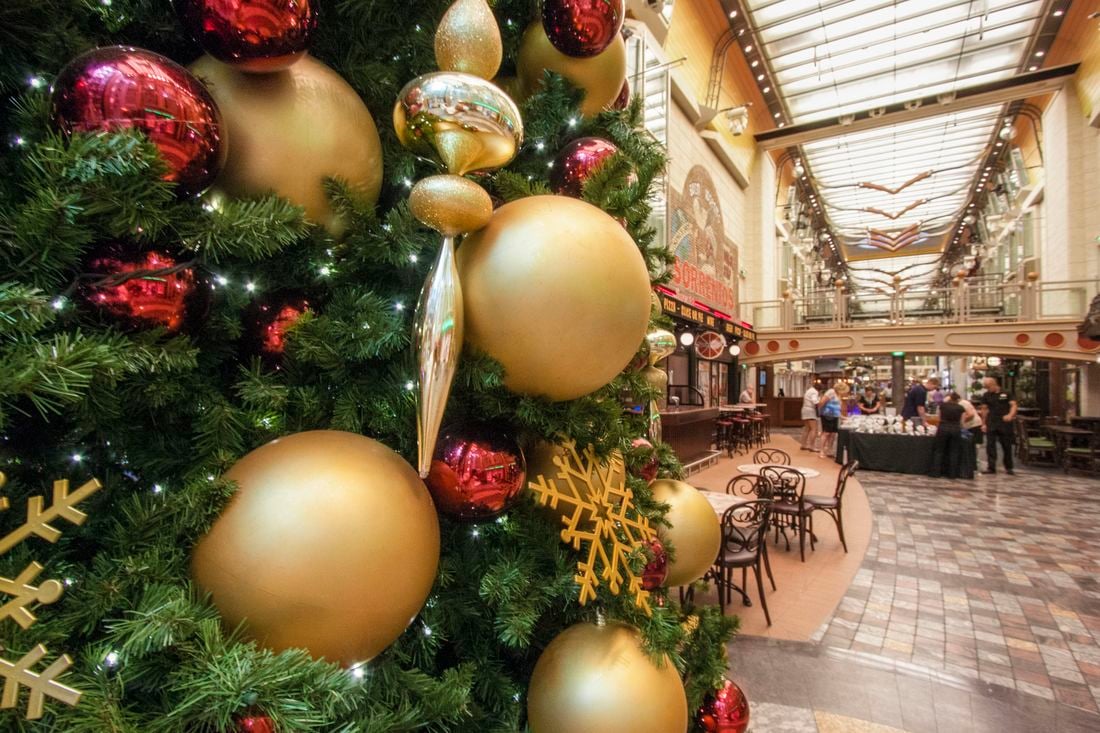 Yes, you will find Christmas decorations all around Royal Caribbean's cruise ships during the holiday season.
While there is no firm timeline, typically public areas of cruise ships get decorated for Christmas right around Thanksgiving or so.  Sometimes it is the week of Thanksgiving, sometimes immediately after.
Every ship in the fleet will have a Christmas tree up, along with menorah-lighting ceremonies.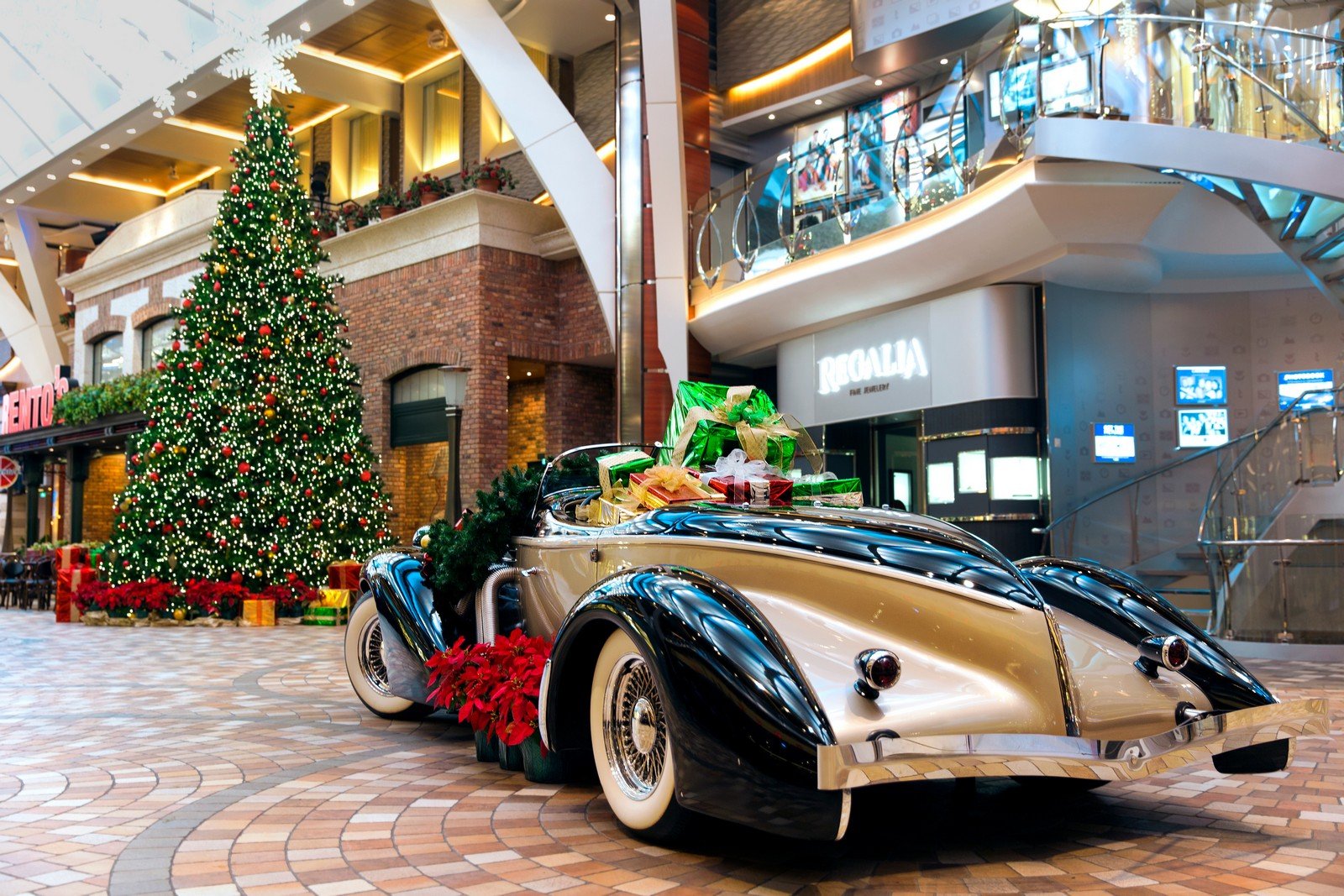 The Royal Promenade, Royal Esplanade and Centrum get decorated as well with Christmas decorations.
The decorations remain on the ship through New Years sailings.
Does Royal Caribbean do anything special for Christmas?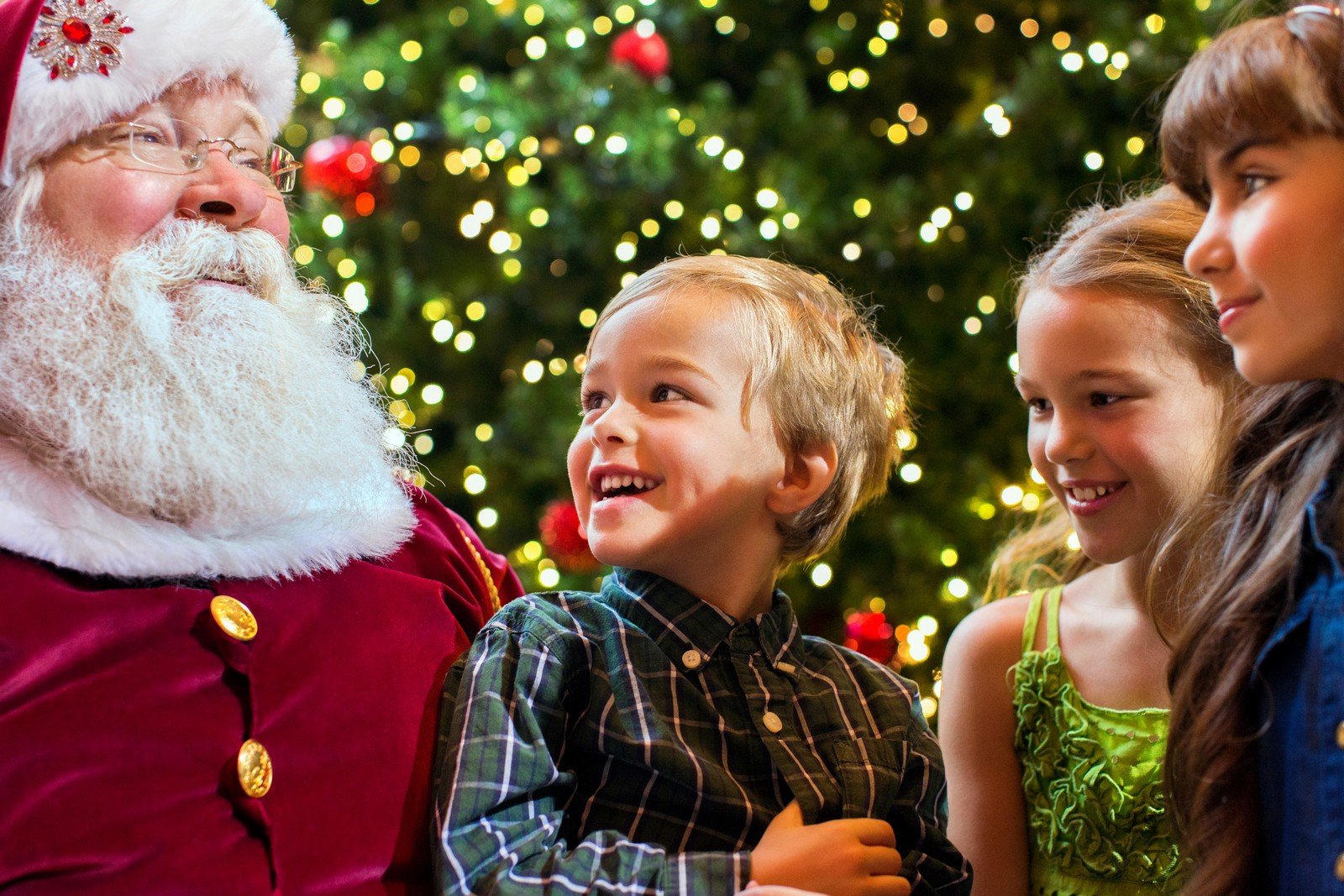 If your cruise happens to sail over Christmas Day, Royal Caribbean usually offers a few different Christmas-themed activities onboard.
Keep in mind the exact offering of activities will vary from sailing to sailing and these events are usually only offered on Christmas Day sailings.
Examples of activities Royal Caribbean has offered in the past include:
Special appearances by Santa's elves
Gingerbread-cookie decorating
Family story time
Caroling
Holiday movie screenings
Craft making
Ugly sweater contests
Scavenger hunts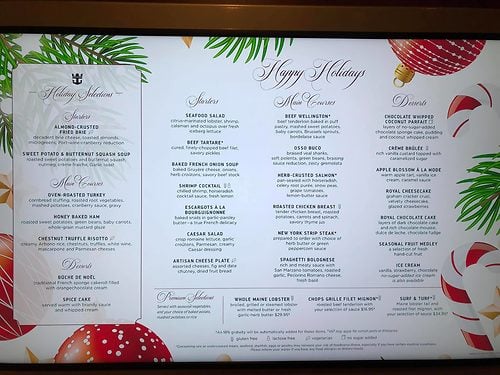 A priest will be onboard to conduct mass services on both Christmas Eve and Christmas Day during a Holiday cruise.
A special Christmas day menu is available in the main dining room, as well as the specialty restaurants.
Read more: A look at Christmas on Royal Caribbean
What does Royal Caribbean do to celebrate New Year's?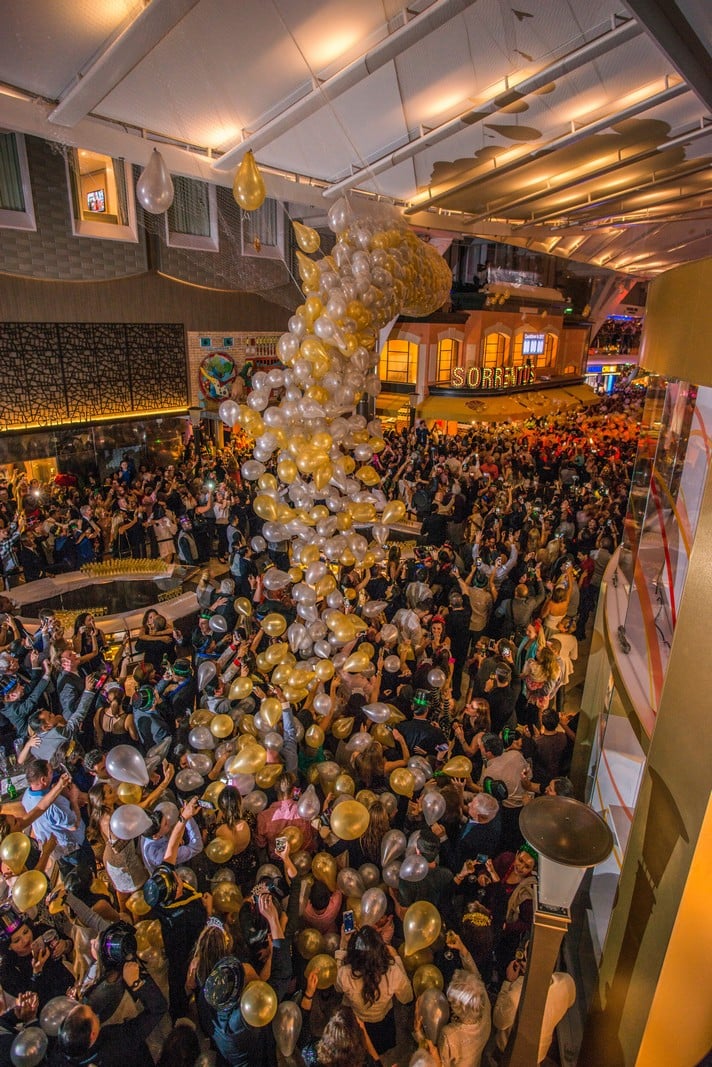 Ringing in the new year is a giant party on Royal Caribbean's cruise ships, with ample space to celebrate the big day.
You will find a smattering of music parties around the ship.  The cruise line will distribute hats, decorations and even noisemakers.
In addition, Royal Caribbean usually reserves certain areas of the ship for purchase to guarantee a spot in the middle of the action. These are usually chairs and tables you can book that provide a reserved spot near the main party.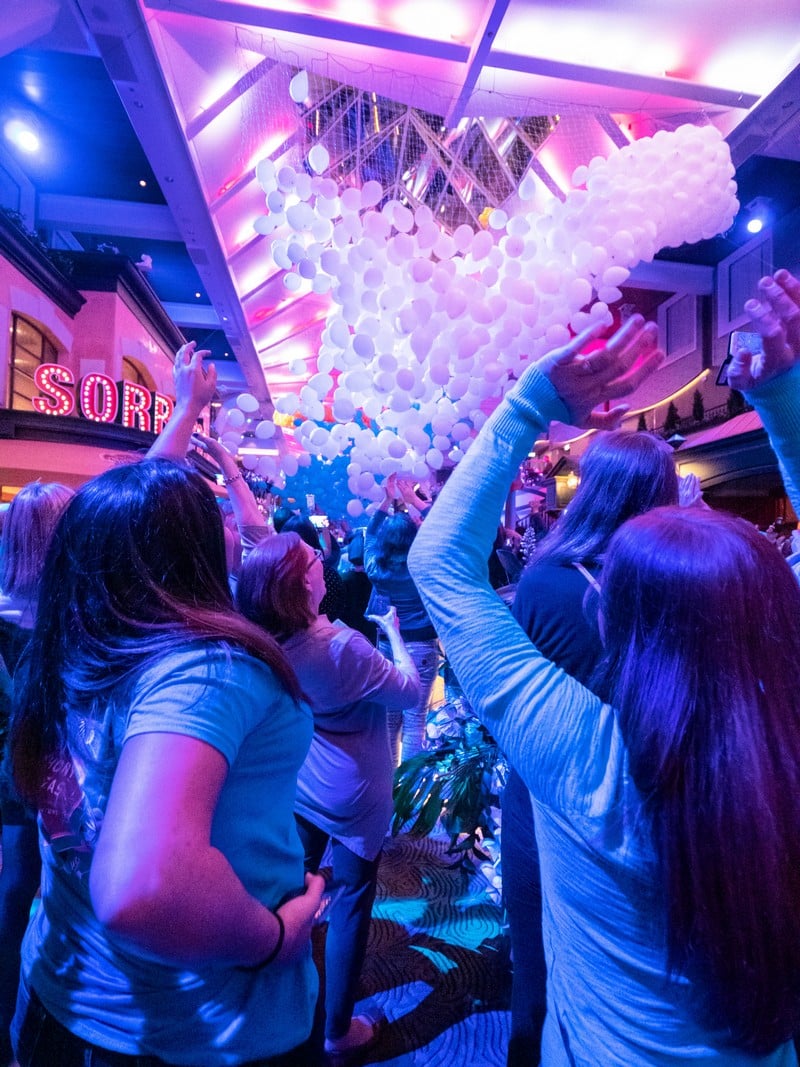 There is also live television feeds of the New Year's Eve festivities in Times Square that you can watch in your room or in public venues.
For the ball drop, the big party is usually in the main Promenade, Esplanade or Centrum (for cruises that sail through January 1).
Are Christmas or New Year's cruises more expensive?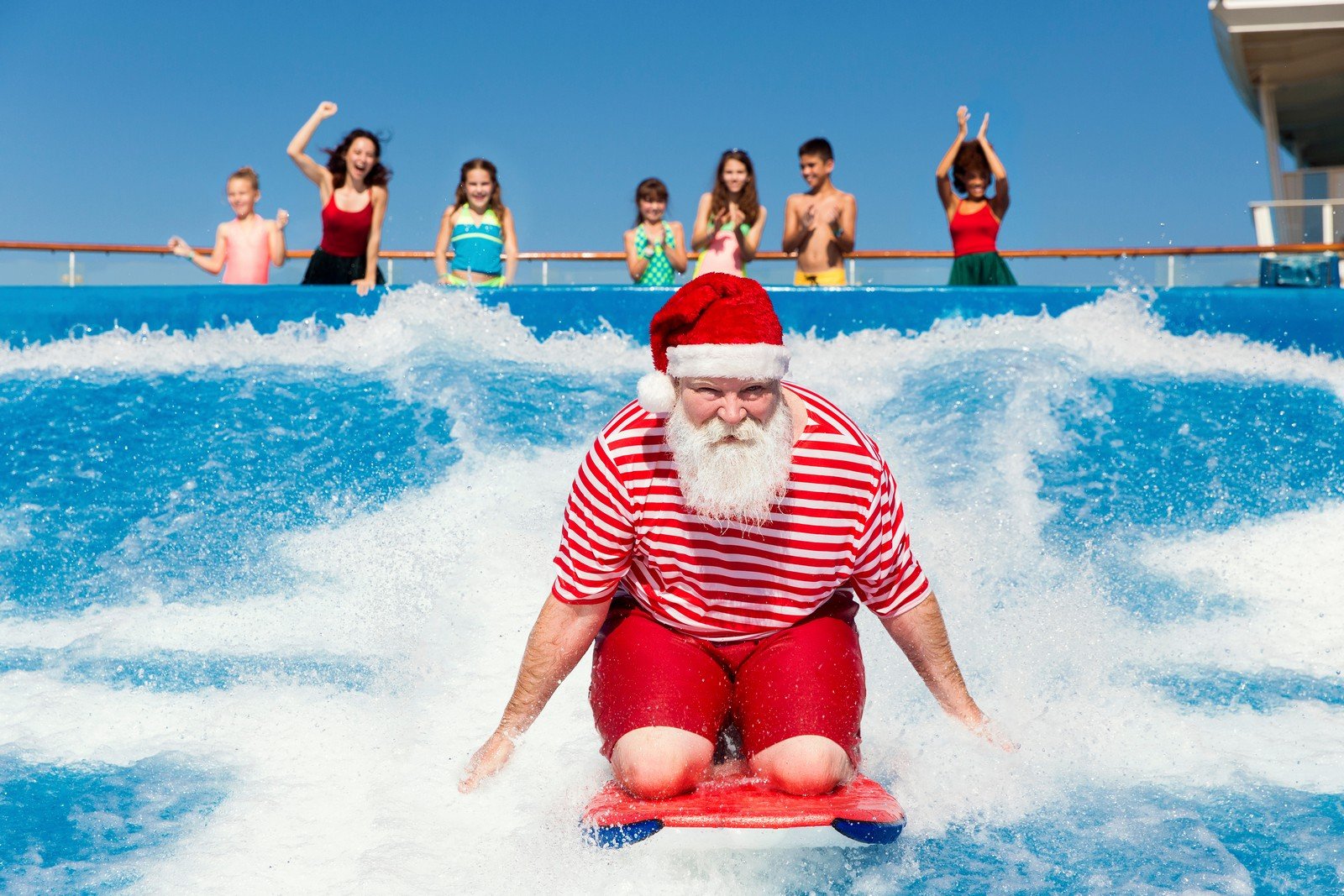 In general, prices for holiday cruises do cost more because of the higher demand.
The weeks of Christmas and New Year's are times of the year when so many people have time off of school and work, so it is a popular time to getaway.
Due to the higher demand, you will see higher prices for a cruise that goes over Christmas Day or New Year's Eve, compared to the weeks before or after.
The best way to avoid paying higher prices is to try to book your holiday sailing as early as possible. Prices tend to go up over time, and if you can book earlier, you can usually save money in the long run.
Read more: 10 tips for saving money on booking a Royal Caribbean cruise
Are Christmas cruises crowded?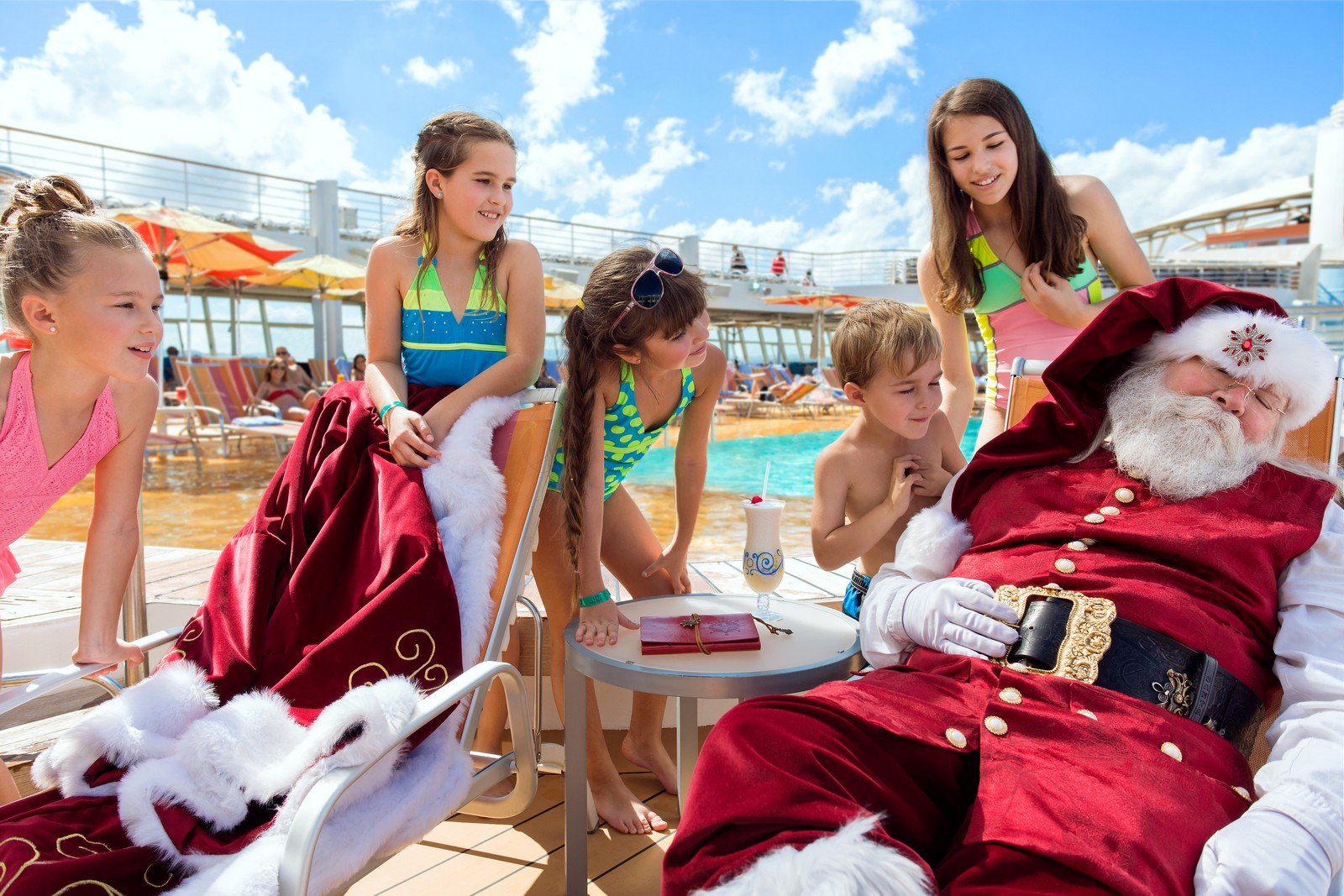 In general, cruise ships usually sail full (or close to full), and demand for holiday sailings is usually the highest of the year.
Cruise ships have a fixed capacity, regardless of which holiday or time of year you happen to sail on. Therefore, Royal Caribbean cannot and does not add more people to its ships than they would allow on any other sailing during the year.
However, there is usually strong demand for onboard activities related to the holiday season. In addition, specialty restaurants tend to be especially busy on the actual holiday, so pre-book if you know you want to dine at one on a holiday.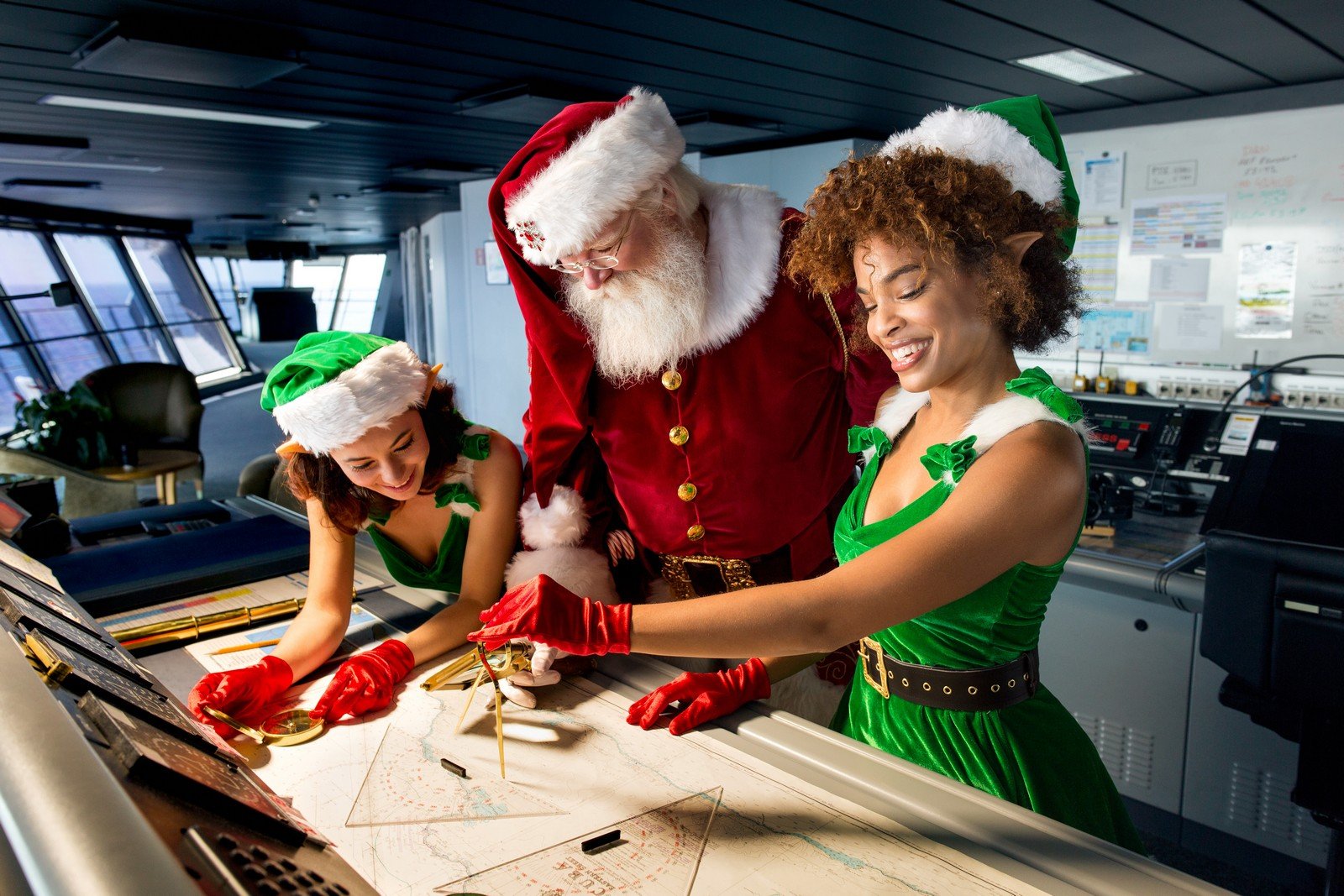 If you prefer to avoid ships sailing completely full or avoid a large number of children onboard, a holiday sailing may not be for you.
Families make up a much higher percentage of the guests on a holiday cruise.  Instead, consider cruises in January when school is back in session.
Are the ports of call your ship visit closed?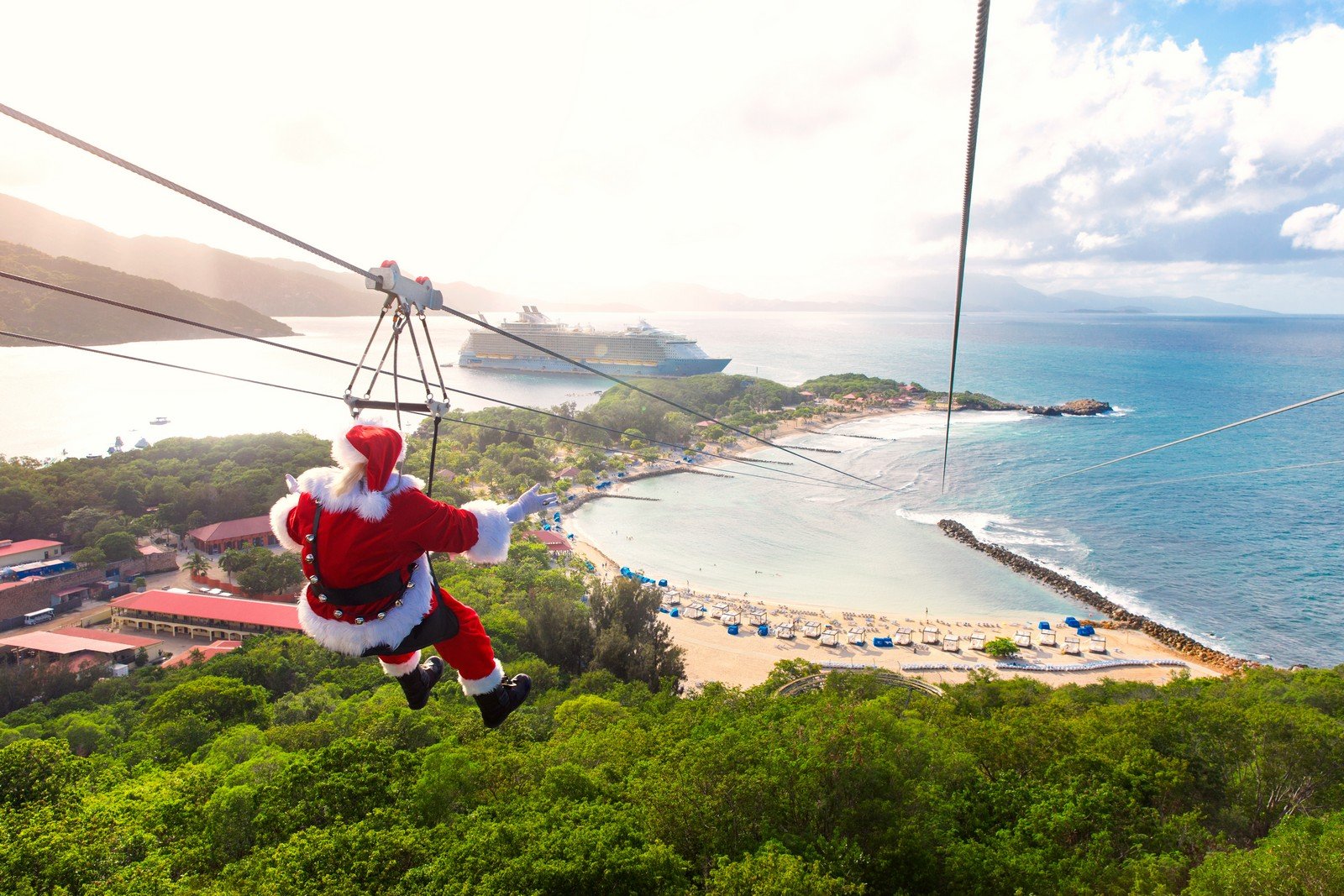 Despite the holidays, ports of call remain open during the holiday season because this is their busiest time of the year.
While there may be smaller establishments closed on New Years Day or Christmas Day, you will find plenty to do on shore if your ship happens to be in port on the holiday.
Shore excursions are available, and swimming at a beach is always a safe bet for something to do on a holiday.
Moreover, you can see how these holidays are celebrated in each island, including the Boxing Day holiday on December 26.