 Posts

110

Joined

Last visited
Buzzard05's Achievements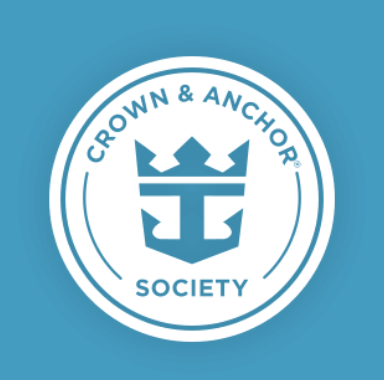 Diamond (5/7)
74
Reputation
Thank you...worked exactly as you said!

If you purchased an item in the Cruise Planner using OBC...does the OBC immediately show back up for you to use again?

Normally when there is a daily limit on a reward it will just display "Sold Out". I'm guessing they removed that reward for some reason.

I booked a cruise for next June and had been checking the Cruise Planner since I booked, with no real discounts. I got in this week and saw pretty sizeable discounts on drink packages, internet, excursions, etc.

I haven't noticed it running slow (when it's running)...but I have had it just freeze to where I have to close my browser and go back in.

Has anybody used that 10% off Full House discount offered by MyVegas? I am curious as to what it covers? Does it just cover one passenger, or does it cover the cost of one cabin (less fees and taxes)? Thanks

Just jumping in on this thread instead of starting a new one.... If my cruise was cancelled before Lift and Shift was offered, and I have the unused FCC I was given for the cancellation...can I exchange that FCC for the Lift and Shift and just have them move my previously cancelled cruise ahead one year.?

I think what is getting me, is that I am looking for another summer cruise in July and the final payment date is due now (or very soon).

Agreed. You would think after all of this and the negative press cruising in general got, they would want to make it as easy as possible to get people back on their ships. As it is now, I'm probably just going to opt for the refund and choose a summer cruise based on price whether it be with Royal or not.

I think what is messing me up is that the final payment for the July cruise is now....so I can't wait until May 31st to pay the balance with FCC.

It really puts people in a bind who had a summer (June) cruise cancelled, and want to rebook another summer cruise (July) using their FCC. Since the final payment date is basically "now" and I won't get my FCC until May sometime, there is nothing I can do, at this point opting for the refund might be my best bet (but I hate giving up that extra 25%).

It is confusing the way they name it. Basically it refers to how many devices you can have signed in at one time. You can bring ten devices...but only three can be logged in at one time.

There are also some off site parking options available at Miami with shuttles (just have to Google for them). Also, some hotels offer Park & Cruise deals that allow you to stay a night at the hotel and park your car there while on the cruise. Some offer free shuttles, while other's charge for the shuttle, so do your research so you don't get hit with an unexpected shuttle charge.

This is all your fault: https://www.10news.com/news/some-americans-refusing-to-buy-or-drink-corona-beer-amid-coronavirus-outbreak-according-to-survey

You can play both MyVegas and the Konami slots game using the same Facebook account (I am not sure what other type of account you can have) and run up loyalty coins simultaneously. The thing I have done, though it is a grind, is just find a game that requires no (or very little interaction) and let it run in the background at work or at home making manageable bets so I can withstand the frequent losing streaks. It seems like some days the loyalty points are capped and stop accumulating after a certain number...other days it seems like there is no cap. When I see I am not accumulating loyalty coins anymore (the icon will change from gold to gray with a lock on it), I quit playing for the day to save my regular coins that I bet with.