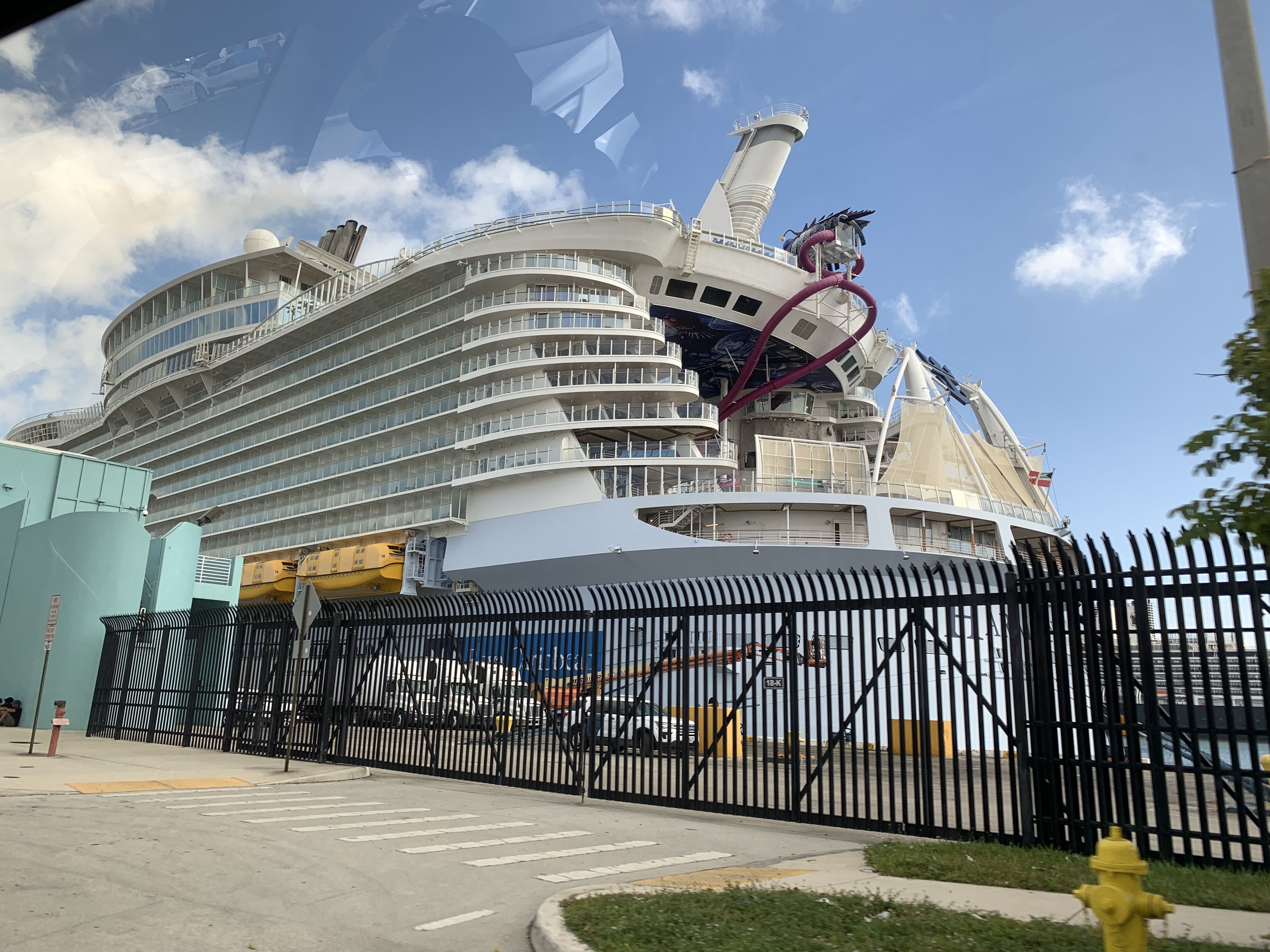 Content Count

1,396

Joined

Last visited

Days Won

12
About Andrew72681
Rank

Pinnacle


Birthday

07/26/1981
Just catching up as I haven't been around in the message boards much recently (sometimes feels like a hotel bar at closing time when the guy who's been in sales for fifty years wants to tell you the sad story of his life) but congrats on the new locale. We're working on doing the same, but a little further north into central Florida.

ANGELA ROMAN reacted to a post in a topic: Would you volunteer for a test cruise? (Survey only - Not a place to apply)

I would, but wouldn't be treating it as a vacation, more like being a crash test dummy. 90 degrees in the sun at the pool deck in a mask doesn't sound like much fun, but I'd go and work from the ship.

Has anyone had any luck using it for a suite?

Please remove Harmony 11/21/21 and add Mariner 12/13/21. sad to have to take off the group cruise. But hoping to do a group cruise when there's a better chance of the full activities and actually getting to hang out with everyone.

It'll be interesting to see how that space is used going forward. -many lines including RC and their app have been moving away from printed pages -menus will almost certainly be QR code's at least for a while - Cruise Compasses are there to generate ad revenue especially with shopping destinations. If for the short or long term only RC sponsored excursions will be allowed, there won't be Venturing off to go shopping on your own.

Changed the flights we had to FLL over to MIA for both January cruises. Now to just hope those cruises actually go. Saves probably 50$ each way in the incremental costs of an Uber XL.

Just imagine what those mask will smell like later in the day after you've sat in it in the Caribbean sun.

Even without high fives, they are most likely going to know that you came together. I'm sure they swipe your card in when they give you promotional chips and also when you get to the table. I wouldn't risk it

Not surprising, will suck to see my first star class sailing go. Was such a great deal.

I'm right there with you, I was bullish about our cruise happening till about a month ago. Now, I'm almost sure my 1/1 Navigator and 1/30 symphony sailings will vaporize as well. And I'd probably put my Alaska sailing in July below 50%

One of the twitter account that pops up In my feed from time to time is @leafslastcup. The best part is that they also keep track of days since the David Ayres debacle.

Most times I've seen roulette minimums are usually 10-15 on outside bets. If it's a very busy sea day night it might be 25.

Don't fret, just like the Stanley cup when cruises start back up it'll be US only

Would make sense this time. They were able to go through the entire playoff preceding without a single case popping up.

Yeah, I'm on November 8th on Oasis so in the same boat. Was supposed to be our first star class experience, but we know from others, no one from the 11/1 sailings or 11/4 Oasis 4 night (all of which are under the 30 days) have received their questionnaires. And many of the families stay in contact with the Genie's and so far none have been recalled.