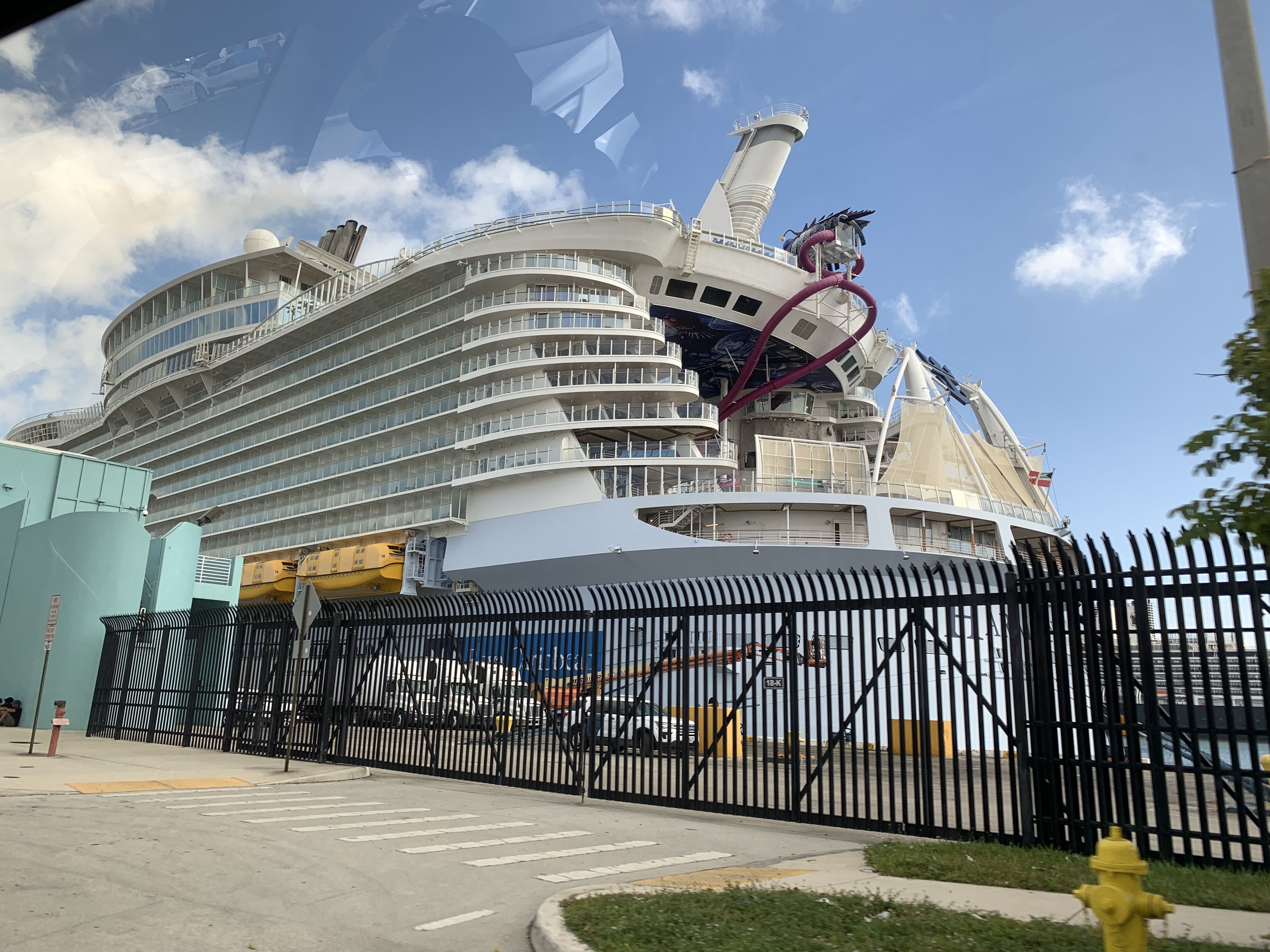 Posts

1,461

Joined

Last visited

Days Won

12
Andrew72681's Achievements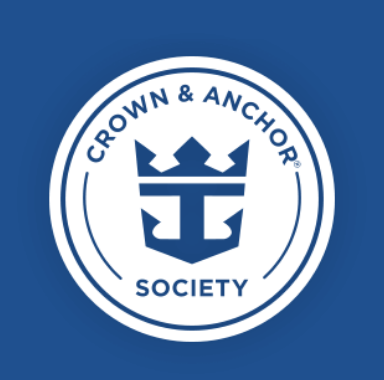 Pinnacle (7/7)
1.9k
Reputation
hey guys. This trip has been a mess and with service lapses, cold food, things never arriving, and today a room that smells like sewage, I'm dumping this liveblog now. Spending the energy to chronicle it all just adds to the thought that I wasted a ton of money.

Pre-embarkation After picking up all 7 family members from the airport on two separate trips we brought everyone back to our home. Having moved to Florida just last year this is the first time we've had multiple family members in the house. It really makes you appreciate how quiet it is normally. After getting everyone settled and fed, we decided to start our At-home Covid tests. We purchased the 6 pack of tests directly from E-med for 150$, which worked out to 30$ per test and we have to extra for our Alaska cruise in June. After trying to start two tests at the same time first, it became abundantly clear that because of the noise level, we should just do one at a time. With the interaction and questions from the offshore call center agent be sure to pay close attention. They asks some convoluted questions that if you aren't paying full attention you'll end up giving the wrong answer and starting all over. Luckily for us about two hours later everyone was done and results in hand. While Royal will accept electronic versions, just to be safe we printed out the negative test confirmations. For dinner we took the group to Piesano's on Windermere. If you're staying on the west side of Disney Piesano's is a great option and we've always had great service. This time we lucked out with our server. He's normally a server at Be Our Guest in the Magic Kingdom so was phenomenal at handling my niece's allergies. After dinner we headed over to a little secret spot to watch the Magic Kingdom fireworks. If you type in Stuff-A-Bagel on reams road it'll take you to a little spot right near Disney University with a closer view of the fireworks than if you're actually in the magic kingdom. https://imgur.com/a/vaHY1O0

4 more days. Got some more genie communication today with the preliminary show schedule for next week. He also mentioned it's a little bit less busy than this current week with right about 5000 guests on next week.

Only 7 days left to go. Time to start packing as work is shaping up to be a pain in the butt this week. Trying to decide if I can do 7 nights in a carry on bag. Being "local" makes life so much easier when it comes to preparing.

Yeah, in the new Harr travel video taken two weeks ago, we noticed a cooler. Berty said yesterday he could bring one in. Had typed this up days ago.

Now that we're officially under ten days, now we can get down to the brass tacks of a real countdown. There's a few things in life you know you'll probably only be able to do once if you're lucky. Finding one of the two Oasis Class four bedroom suites in Royal Caribbean's fleet with availability on a week that worked, was like finding a needle in a haystack. Back until about 2017 it was referred to as the presidential suite. If you've seen the deck 12 hot tub 2 bedroom grand suites, those are the divided up former presidential suites. The suite itself is setup to be 1142 square feet with 472 square feet of balcony space. It is setup with two master bedrooms, and two standard bedrooms. If you wanted to max out the room you can sleep 14, which would put four people each in the standard bedrooms utilizing the pullmans as well as the sofa bed. We aren't planning on using the sofa bed in our case as it'll allow for people to be in the living room both early in the morning and late at night. Both Leon and Jason are early risers due to working in DC and northern Virginia whereas I'm more likely to have closed down the casino bar than to be waking up when the sun rises. My favorite feature of the room prior to stepping foot in it is that gigantic outdoor dining table. Having a table that seats 14 is awesome, I kind of just want to ask someone to pass the salt allllllllll the way down just for fun. If the weather isn't cooperating there's also a dining table indoors, but it only seats six. I'm also very excited about having a private hot tub in the room as there's not much more uncomfortable than when that creepy old guy becomes the one too many in a hot tub. It was really a problem back on Odyssey in November when they were limiting hot tubs to one party and creepy old guy couldn't read or just wanted to make others uncomfortable. I've been lucky enough to learn lots of tips and tricks about this room and since we've moved to Florida (we relocated last summer from DC down to Winter Garden Florida, partially to be closer to cruising), which wasn't even a plan when we booked this sailing in 2019, we can bring stuff we wouldn't normally bring. One of those things is a cooler, that @ashleydillo mentioned bringing. In a room where they'll keep things stocked, the room needs a bigger fridge so we'll have a cooler with us to keep things ice cold. In location, the room is just forward of the aft elevators on the starboard side with rooms both above and below. It should make for a smooth and quiet ride, which is very helpful for my stepfather as he'd get seasick playing with a toy boat in a bath. Luckily, his doctor prescribed him the patch which should help. I'm the exact opposite, if I can't see the ship moving and see the water, I can't tell you which direction we're heading. I'm completely directional stupid, which I think is tied to many years of ear issues. I really miss the carpet on NCL as it fish and they always swim towards the forward section of the ship.

let the official countdown begin. We're now under ten days. For anyone who likes to add in pictures along the way, I've got the liveblog started on the live-blogs message board.

So a bit of a bummer. Even though the website says otherwise, and they've removed all protocols and even allowing self serve buffets, the luggage valet service that is still up on the Royal website is not being offered.

One of the fun parts of star class is having your favorite beverages in the room ready to go and consistently restocked. During the initial genie communication Berty asked us which of the following we'd like in the room. We also learned from @AshleyDillothat for a room that big refrigerator space is at a premium so we're going to bring a cooler or cooler bag as we need to keep drinks for 10 people cold. From Berty: On a separate note, as a part of the Star Class amenities your minibar beverage selection is included. Kindly let me know what you would prefer in your Suite from the below options. Evian Water | Still Water | Tonic Water | San Pellegrino sparkling water | Club Soda | Coca-Cola | Diet Coke | Coke Zero | Sprite | Sprite Zero | Fanta | Ginger Ale | Beer: Amstel Light, Budweiser, Bud Light, Coors Light, Corona, Guinness, Heineken, Miller Lite, Stella Artois, Peroni, Michelob Ultra, Grolsch. May I also ask if you prefer to be greeted with One of the following: Champagne Moet Chandon | Sparkling wine St Michelle or Duc De Valmer | Kendall Jackson Cabernet Sauvignon | Estancia Pinot Noir | Koonunga Hill Chardonnay |Jean-Luc Colombo Les Abeilles | Los Vascos Sauvignon Blanc | Beringer Zinfandel.

It's one of the reasons I'm kind of glad we are trying a different line for Alaska this summer, have no plans to try that line again, and don't have any attachment to their casino program. So will spend more time looking at glaciers and less time looking blackjack hands.

Another great liveblog @Lovetocruise2002 love having the other guests chime in as well, I'll have to try and make message board regulars out of the other SC guest on Harmony later this month. Two are in the SC FB group so halfway there.

There's another way to fix the luggage problem…. Do like I did, can't lose your luggage if you move to Florida and drive to the port. Heck, even if I went full home alone and left the kid at home, it's only an hour over to port Canaveral.

This cruise will be a bit different than most. Ever since my mother in law passed away from lunch cancer in 2008 we've been looking for a way to get my wife's family with us on a cruise or flight to a tropical island. My mother in law, Cathy, always wanted her ashes to be spread in Jamaica or in the Caribbean. I'd love to be able to say it was because of the weather, but we think it's just because she had a thing for Jamaican guys. One of the potential stumbling blocks was going to be having to travel with ashes. However, since we moved to Florida in between booking and now it makes the transportation much easier. Also, being in star class it meant I could communicate with Berty, our genie and have assistance planning a ceremony onboard. I sent Berty a note late last week and he got right back to me with the needs; -Biodegrable Urn-she had picked out a beachy themed "package" prior to her death so that one was set -Death Certificate-original or certified copy -Cremation certificate Luckily we had all of those handy and sent Berty copies, he also requested we bring them with us just in case. He also is in the process of setting a meeting for embarkation day with the Environmental Officer and/or the Ship's First officer who will go over scheduling and procedure. Knowing some countries have different laws that can complicate things, I always assumed it would be a sea day. As we get more details I'll be sure to share as I know this often something people think of as they're planning their wishes. Cathy would be really proud of what her children have become and even though it took way longer than expected, it should be a celebration not a melancholy event. Royal also has a FAQ on the subject for anyone who needs it. https://www.royalcaribbean.com/faq/questions/what-is-royal-caribbeans-burial-at-sea-policy

Yes. I've seen some saying they did a while back. Technically they have until after you sail to notify you if your bid was accepted. There's been people recently who got moved after sail away.