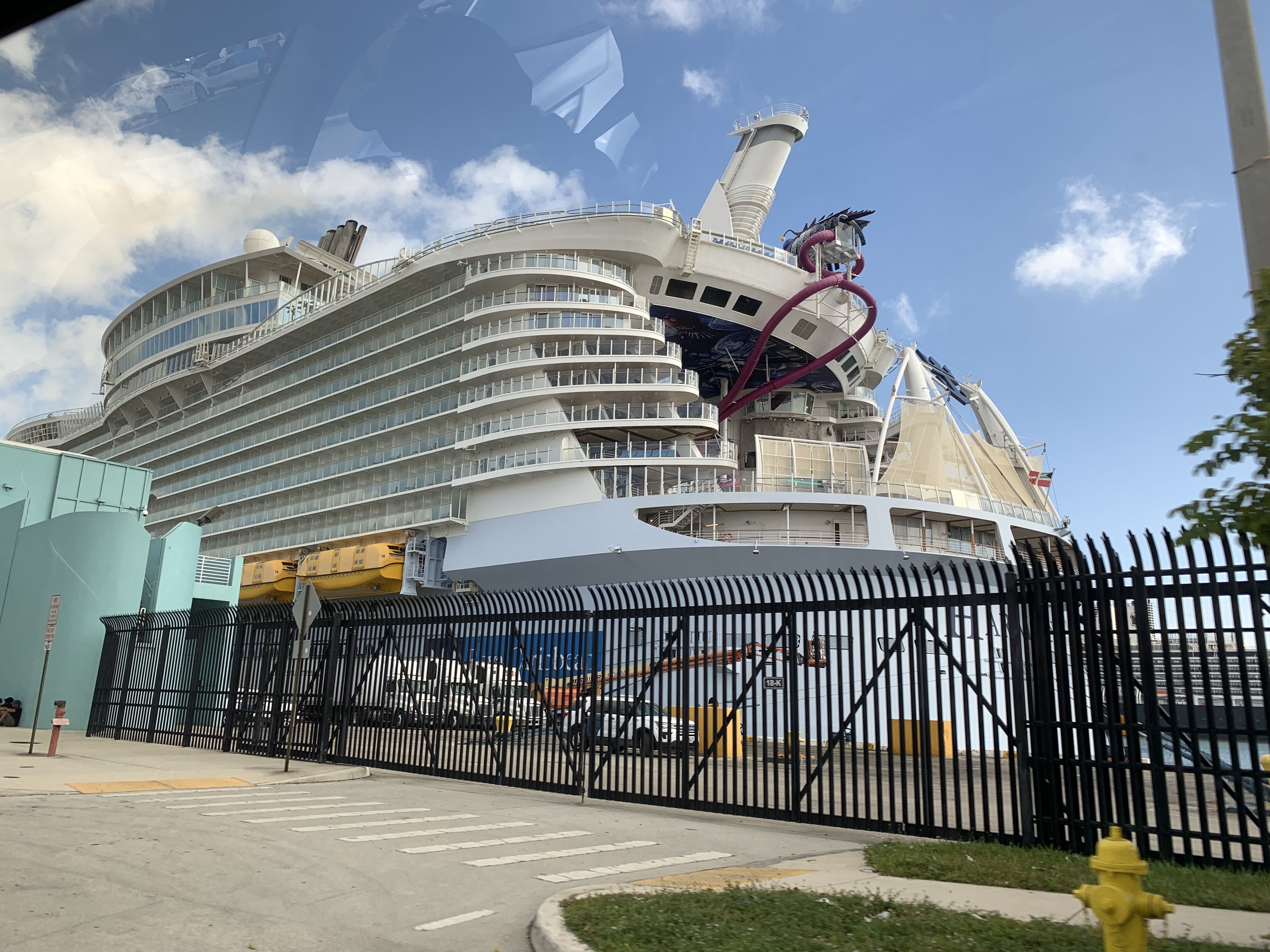 Posts

1,410

Joined

Last visited

Days Won

12
Andrew72681's Achievements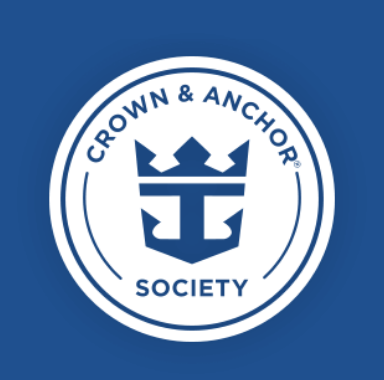 Pinnacle (7/7)
1.8k
Reputation
On adventure 6/26 it was still annoyingly smoky. Part of that seemed to be the same guy in there smoking all the time, and he always seemed to be at the same blackjack table I was heading too.

Our experience in Adventure was about 15 minutes. Was barely long enough to finish our checkin (partial check-in as you're really not all the way checked in till the test comes back.) We only sat in the waiting pen for about five minutes.

Definitely wouldn't drive. What I'd probably do is get two bedrooms even with the higher costs so we'd have more room to spread out and we'd be on the upper level of the train rather than the lower level.

BY Address, we're in Winter Garden. But we're at the very south end of there only three or so miles from 192. We looked at that Narcoossee area in St. Cloud/Lake Nona but liked the west side of town better.

Just added on Adventure of the seas for June 26, 2021.

We arrived to the station about 1:15. Checking the cars was a breeze and we were assigned car numbers 123 and 133. Once inside there was no line to checkin and we were given our train car number as well as asked which dinner delivery time we would prefer. The choices were 5pm and 6:30, we opted for the 6:30. In pre-pandemic times sleeper car passengers got full dining in the dining car. Until May 21, 2021 those passengers in sleeper cars get their choice from the menu delivered to their room. The station is Lorton is spacious, but I could see it getting easily filled up during normal times. Right now for the next few weeks they are still running the train at limited capacity. Right before 2:30 they started announcing the sleeping car's boarding starting from back to front. After our boarding pass was checked we were given directions to our room, Family Bedroom 15 at the front of the car on the bottom level. The family bedrooms are advertised as sleeping 4 but that fourth would have to be comfortable sleeping in four feet or less of space as that side is very small. the room also has a closet, it don't get any delusions of grandeur, it's not deep enough to store a backpack or suitcase. It's basically a place for coats or jackets The room has two pull out tables that also double as checker boards, but you'd have to bring your own pieces. The room feels more narrow than the pictures on Amtrak's site and also know that the family bedroom cars are on the lower of the two levels of the train. At 3:23 the train moved to do the little dance where they load up the cars. At about 3:45 we got on the rails and headed south towards the Potomac river. The conductor came on to do announcements. In total there were about 250 people and 134 cars and 1 motorcycle. Because of the car carriers the auto train is advertised as the longest Amtrak train at about 3/4 of a mile. Wifi is available throughout the train. Don't expect to be streaming HD Netflix movies as wifi is slow, was running about 2Mbps up and down. Amtrak also operates a Train Track website that you can use along the way to monitor tour progress. We took the train version of a shore excursion up to the cafe car to get a drink. Walking from car to car on the train is very much akin to the motion when a ship is really rocking as you are getting thrown into hallways. We also got to walk by some of the bedroom and roomette cabins. We also walked through three of the coach class cars. I'm not one who can ever sleep in an open area so traveling that way would mean being up all night for me. Also, at this time being in a coach seat means leaving your mask on at all times when not eating or drinking. We also checked out one of the vacant bedroom types which has it's own shower/bathroom inside of your room The cafe car has your basics in snacks, drinks and basic food. Prices are reasonable but don't expect anything deserving of a Michelin Star, unless there's a Michelin starred restaurant exclusively featuring microwaved food and peanut M&Ms. Dinner arrived about 6:45 and wasn't terrible. The pork shanks were bathed in BBQ sauce which was a little much. I'd wholeheartedly tell you to avoid the vegetables, they had zero flavor. Would be interesting to see how different the meal would feel is served sitting in the dining car rather than cramped in your sleeping quarters Freight gets the preference on the rails so on several occasions we had to slow down or stop so freight could speed past us. It took almost 3.5 hours to get to the North Carolina border from our departure in Lorton, VA. Driving that would have been 2 and a half hours. It took us till about 8:15 to get to Rocky Mount, NC, which you drive right through the middle of town. A little after 11 we made the one stop along our journey, Florence, SC. No guests get on or off at this stop, it's a technical stop to change conductors and pick up additional supplies. Our sojourn was brief and by about 11:25 we were picking up steam heading south again. Sleep was nearly impossible on the train, way too much movement and noise for me to ever get comfortable. So I spent the night listening to podcast and tracking our whereabouts on Amtrak's train tracker. Since I was already up I decided I would try and get a shower around 6am. It's a very cramped area and even only being 6'1" the shower head was probably six inches below my eye level. Also, in that tight space with low water, I got out feeling dirtier than I did when I went in. Breakfast was a grab and go occasion up in the dining car and you were handed a bag full of cereal, coffee cake and bananas. I forgot to take pictures, but it probably looks like you can imagine. After breakfast was time to pack up as we were running about twenty minutes early for our arrival at the Sanford, FL station outside of Orlando. At 8:40 we were allowed to disembark and headed into the station to wait for our cars. The station in Sanford was nearly identical to the one in Lorton. 9:21 both of our cars came off the carriers and we were on our way to check out our new home for the first time. While the house won't be done until July, it was fun seeing it right before the drywall goes up later this week

Sorry for not getting to this yesterday. Needed a 4 hour nap after not sleeping on the train.

I couldn't imagine doing it in the regular seats. I get antsy just on the regular run between Union station in DC and New York Penn.

Royal has my emails all jacked up. Every time I call in to do anything with a booking, they send my mom an email.

I'm back on the celebrity train. After having my Thanksgiving cruise on Apex cancelled last year, we're trying again. 11/20/21 Celebrity Apex

Interesting. Seemed like Cocoa would have been a perfect fit. Even if just to act like public transit to cruising. With DCL taking away the magical express there could be a transportation vacuum there. Guess I'll have time to get more drinks between Disney springs and Port Miami.

My next hope is that the BrightLine gets done between Disney springs and port Canaveral. Would be awesome to take a 15 minute Uber and the hop on a train with drinks before getting to PC, port Everglades, or port Miami.

You folks out west get great views and observation cars on some of those cool western routes.

As we're still two months from any potential cruise liveblogs from the Caribbean, I figured I'd take our trip next week and share with others. We decided back in November after a couple of years of talking about it, that we'd make the move down to Florida. Between work trips and vacations We're there 6-8 times a year in a normal year, so might as well get the benefits of it. So, this January we signed a contract on a new home in the Winter Garden area of Orlando. While the house won't be done till July, we were able to sell our home in the D.C area in a day, and the new owner needed to move in so we couldn't rent back till the new one was ready. That means, next Monday we officially become Florida residents. We're going to rent an AirBNB until the house is ready as being down here means we can keep an eye on the back half of construction. As someone who travels almost every week for business, my rule of thumb is that if it's more than 3 hours away, there's a plane for that. I'm not a big fan of road trips as getting there faster means more time back at home with the family. So, the next thought was to transport the cars and fly down. After two quotes from transport companies they wanted about $1000 for each car and wanted me to give them up to two weeks to get the cars down there, which would mean renting a car for two weeks in Florida. On to the next method of transportation it is, luckily we live only about an hour from what was thought in the 70s to be the future of family travel, Amtrak's AutoTrain station in Lorton, VA. For anyone interested in the auto train history, you can find it here, https://www.american-rails.com/auto.html After pricing everything out, it was by far the best option as pricing for a Family Suite and moving the two cars came out to only 1062, or roughly the price of just one of the cars. Amtrak has numerous options for travel down ranging from standard coach seats up to the Family Bedrooms with roomettes and bedrooms in between. As there are three of us, we decided on a family bedroom for the trip, it has room to sleep four, and is a private compartment in the train so you can close out the rest of the train. Some rooms like the Bedroom have a private "Shoilet" or a room that is both a shower and a toilet like you might see on some RV's. All premium fares include your meals and drinks throughout the trip, and like with a cruise, each train car has a dedicated attendant to bring drinks and make up the beds when you want to go to sleep. Our trip will begin in Lorton, Va this Sunday at 4pm, or actually a little earlier as you have to get there beforehand so they can load up the cars and won't end till Monday morning at 8:58am in Sanford, FL. The trip total is about 17 hours and unlike most of the Amtrak travel I'm used to doesn't have Myriad stops, instead the train only stops once, and that's in Florence, SC to resupply and change crew. By about ten am on Monday we should be on our way towards checking out our new house. So far we've only seen pictures from the construction manager. Hopefully this may be helpful for anyone moving, or perhaps cruise loving passengers who don't love air travel the way I do. Timed out right you could be at Port Canaveral by about 11am ready to board a cruise by using the auto train.

Just catching up as I haven't been around in the message boards much recently (sometimes feels like a hotel bar at closing time when the guy who's been in sales for fifty years wants to tell you the sad story of his life) but congrats on the new locale. We're working on doing the same, but a little further north into central Florida.