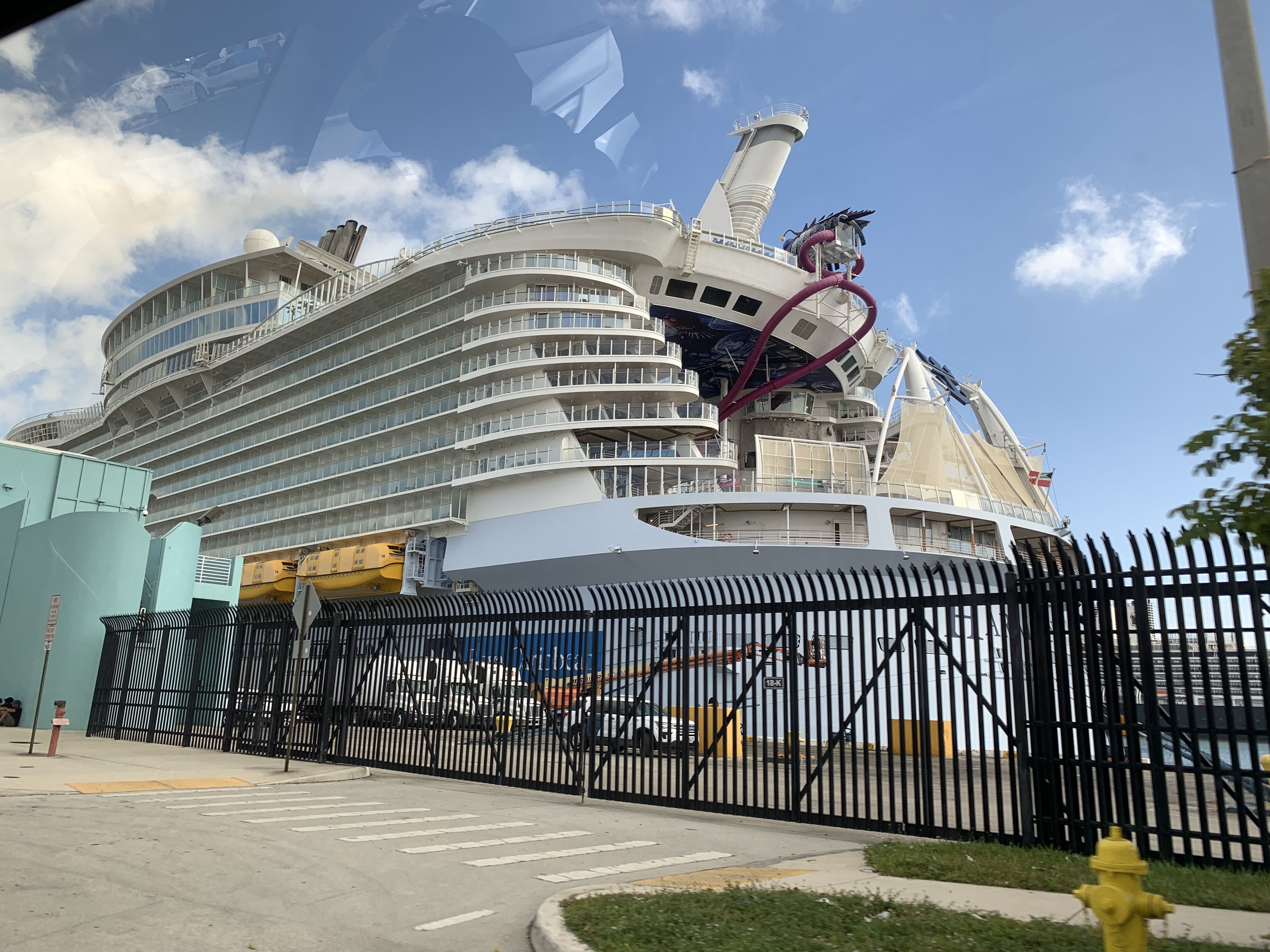 Content Count

1,405

Joined

Last visited

Days Won

12
About Andrew72681
Rank

Pinnacle


Birthday

07/26/1981
We arrived to the station about 1:15. Checking the cars was a breeze and we were assigned car numbers 123 and 133. Once inside there was no line to checkin and we were given our train car number as well as asked which dinner delivery time we would prefer. The choices were 5pm and 6:30, we opted for the 6:30. In pre-pandemic times sleeper car passengers got full dining in the dining car. Until May 21, 2021 those passengers in sleeper cars get their choice from the menu delivered to their room. The station is Lorton is spacious, but I could see it getting easily filled up

Sorry for not getting to this yesterday. Needed a 4 hour nap after not sleeping on the train.

I couldn't imagine doing it in the regular seats. I get antsy just on the regular run between Union station in DC and New York Penn.

Royal has my emails all jacked up. Every time I call in to do anything with a booking, they send my mom an email.

I'm back on the celebrity train. After having my Thanksgiving cruise on Apex cancelled last year, we're trying again. 11/20/21 Celebrity Apex

Interesting. Seemed like Cocoa would have been a perfect fit. Even if just to act like public transit to cruising. With DCL taking away the magical express there could be a transportation vacuum there. Guess I'll have time to get more drinks between Disney springs and Port Miami.

My next hope is that the BrightLine gets done between Disney springs and port Canaveral. Would be awesome to take a 15 minute Uber and the hop on a train with drinks before getting to PC, port Everglades, or port Miami.

You folks out west get great views and observation cars on some of those cool western routes.

As we're still two months from any potential cruise liveblogs from the Caribbean, I figured I'd take our trip next week and share with others. We decided back in November after a couple of years of talking about it, that we'd make the move down to Florida. Between work trips and vacations We're there 6-8 times a year in a normal year, so might as well get the benefits of it. So, this January we signed a contract on a new home in the Winter Garden area of Orlando. While the house won't be done till July, we were able to sell our home in the D.C area in a day, and the new owner needed to move

Just catching up as I haven't been around in the message boards much recently (sometimes feels like a hotel bar at closing time when the guy who's been in sales for fifty years wants to tell you the sad story of his life) but congrats on the new locale. We're working on doing the same, but a little further north into central Florida.

I would, but wouldn't be treating it as a vacation, more like being a crash test dummy. 90 degrees in the sun at the pool deck in a mask doesn't sound like much fun, but I'd go and work from the ship.

Has anyone had any luck using it for a suite?

Please remove Harmony 11/21/21 and add Mariner 12/13/21. sad to have to take off the group cruise. But hoping to do a group cruise when there's a better chance of the full activities and actually getting to hang out with everyone.

It'll be interesting to see how that space is used going forward. -many lines including RC and their app have been moving away from printed pages -menus will almost certainly be QR code's at least for a while - Cruise Compasses are there to generate ad revenue especially with shopping destinations. If for the short or long term only RC sponsored excursions will be allowed, there won't be Venturing off to go shopping on your own.

Changed the flights we had to FLL over to MIA for both January cruises. Now to just hope those cruises actually go. Saves probably 50$ each way in the incremental costs of an Uber XL.