 Posts

240

Joined

Last visited

Days Won

2
DDemuth's Achievements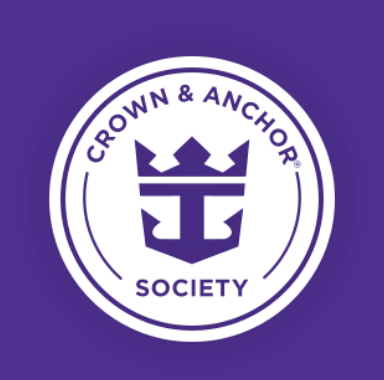 Diamond Plus (6/7)
310
Reputation
FionaMG reacted to a post in a topic: Would you volunteer for a test cruise? (Survey only - Not a place to apply)

The information that I have received from an unreliable source is that volunteers will have to complete a 15 page application form and submit that, along with their Social Security number, credit card information, and a copy of their current resume by email to

[email protected]

by midnight, November 30 (or the date that the presidential election is resolved, whichever is sooner). The selection committee will consist of RCCL employees from all walks of the company including sales/marketing, customer service and upper level administration,... and maybe Matt.

The rapid test is most accurate in the first 5 or so days after becoming symptomatic. If these individuals are a- or presymptomatic, this is not the ideal test to deliver.

Yes, the new policy is to change the daily plates in the elevators every 3 hrs. An innovative approach to cram 7 days of fun into 24 hrs. Ingenious, though good luck trying to break even on the drink package... ?

Are you sure? Have you ever seen a South Carolinian do the dance?

This is the place to buy twangster's one piece suits. Lots of selection, decent pricing, shows no leg, plenty of room to expand as your cruise progresses. https://www.amazon.com/hazmat-suit/s?k=hazmat+suit

Mrs. Thomas reacted to a post in a topic: Vaccine optimism....maybe.....if youre into that kind of thing

RCIfan1912 reacted to a post in a topic: Vaccine optimism....maybe.....if youre into that kind of thing

DDemuth reacted to a post in a topic: Vaccine optimism....maybe.....if youre into that kind of thing

DDemuth reacted to a post in a topic: Vaccine optimism....maybe.....if youre into that kind of thing

RCIfan, Always good to hear of promising outcomes from potential SARS-CoV2 vaccines. But realize that the link above reports results from a study done in mice. So this is still in pre-clinical stage and must be approved for human subject studies. Even with approval, the first human studies will primarily evaluate safety/side effects rather than efficacy. The Pfizer study linked on your previous post looks to be a Phase 1 human study. The promising news is that vaccination induced antibody levels higher than that seen is a typical infected individual. The potential bad news is that at the higher doses, the vaccine exhibited some side effects and in one case (in my quick read), serious enough to cause cessation of that arm of the study. Any positive outcomes in the early stage studies is reason to be optimistic, but there is a long way to go for testing the various vaccine candidates. It is said that later this summer we will see results of the Oxford/AstraZeneca vaccine results which from what I understand is currently being evaluated to determine if if can actually reduce SARS-CoV2 infection. A positive result there would be very good.

This just in!! RCI will limit swingers to 2 persons per hammock and/or 2 persons per room until further notice...

Given the infectivity of this virus, Mayo Clinic estimates that 70% of the US population would have to be infected and recover to reach herd immunity. That is about 230 million infections. We are currently at 1% of that in 4 months. So are we to wait 400 more months for natural infection to reach herd immunity? Given the ~5% fatality rate, the would mean over 12 million deaths. Better hope that a vaccine is developed. That said, this is worst case scenario and many things could alter those predictions, which I think that you realize and that don't warrant discussion at this time on this board.

That message dates back to mid-March....

We cancelled a July Mediterranean cruise on April 3. Refund posted on our credit card on 4/24, but dated as issued on 4/19. Ten business days. We were told 7 - 10 business days; I guess we were fortunate given the experience of others here.

When we booked transatlantic flights, there were options for refundable and non-refundable fares. My understanding is that RCI will refund a refundable fare upon cancellation but will send you to the appropriate airline for non-refundable fares. In the latter case, it is the airline policy prevails. That is how it was explained to us; don't know how widely applicable that will be to A2S fares in general. When we recently cancelled our summer Mediterranean cruise, the RCI agent looked up our A2S fares and included them in the refunded amount (cancellation occurred before final payment date).

… and airplanes are flying petri dishes; the subway is a rolling petri dish; and the Atalanta/Valencia Champions League game that contributed to the Italian and Spanish covid-19 explosions was a petri dish in a bowl.

This is the cruise ship equivalent of doing donuts in the snow covered parking lot at school. Can you envision the smile on the face of the Master as he skids through the open sea... List to the left,.. left,... left,...

Just looking for confirmation before calling RCI. We have evaluated the current covid-19 situation and finally decided to cancel our western Med family cruise for this summer. Just can't see a good chance that a July cruise with ports in Spain and Italy will be feasible. And given circumstances, this was pretty much a one-time chance to get the family together which will not happen again in the near future. The cruise is fully paid, still 3 weeks ahead of the final pay date and booked with a non-refundable deposit. My understanding is that by cancelling, we will get a refund to our credit card for all payments except the non-refundable deposit. Under the "Cruise with Confidence" policy, will the deposit be returned as FCC? Is this correct? Thanks for your help.