Posts

140

Joined

Last visited
Profile Information
Gender
Interests

CPA for a living. Chauffeur to my kids. Enjoy boating, ATVs and live music. Fan of most things alcohol related.
JBC's Achievements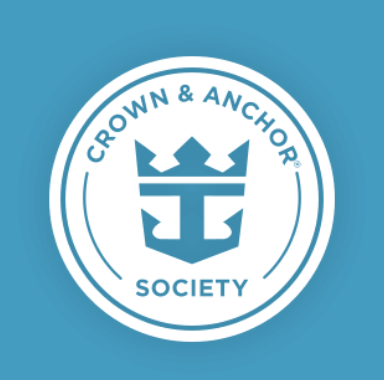 Diamond (5/7)
114
Reputation
$200 is steep for the beach club. I echo what others have said and feel $80-$120 is about what I would be ok with paying for passes. Wait for a sale. And while I have never had a cabana there, if you have regular passes and get off the ship first thing, you will have your choice of spots, and the attendants are just as good/timely as I imagine they are in the cabanas. I can't speak to the difference, but I have never had to wait very long if at all for an attendant the times I have been there (for drinks). I'm going there this February during winter break week on Symphony and we bought the passes for $118 a few months ago. Currently they are "on sale" at $179. I always keep an eye on it and will watch for any Black Friday sales but I am not expecting them to go lower than that.

We were booked on Freedom in Feb 2022 and have been switched to Explorer. We are going to change to a different cruise all together. This is a big disappointment, we were on Freedom a number of years ago and loved it, were really looking forward to the amplified Freedom. We cruised on Adventure before and just are not fans of the voyager class. It just seemed lacking compared to Freedom and Oasis class, most notably the quality of the on board entertainment and shows. We will probably use this as an excuse to sail on Symphony.

The percentage off really doesn't matter, Royal plays with that math all the time. Generally anything under $50, regardless of whether it is "on sale" is a really good deal. Oasis class ships seem to be a tad higher, anything in the low $50s is good. The lowest I ever paid was on Adventure and that was $44. I think I snagged in on Harmony 2 years ago for $48 or $49. I am on Oasis in February and I bought it recently at $53, no sale. It hasn't gone cheaper yet, but I am always monitoring my cruise planner.

The system overloaded line is a bunch of crap. They charge you immediately for any purchases you make, you should get refunded in a similar fashion. 3-5 days at most. I am waiting on about $1,000 in cruise planner cancellations currently, little over three weeks now. Based on what I am reading from people here, I won't expect them anytime soon.

There are plenty of words/phrases in that declaration that could make me lose it! I tried to read the whole thing, but then I got to the granddaddy of them all "ABUNDANCE OF CAUTION". At that point, for the well being of myself and my monitor, I had to close the link. I am still holding out a sliver of hope that I am on Ovation in August. Have a great day everyone!

We get a bungalow every time we go to Labadee. They are worth every penny IMO. Water and sand are nice in that area, bathrooms and lunch are right there, the aqua park is right there, and the attendants are always very nice. You can have shade or sun if you want, and the bungalow area is not crowded at all. It's nice to not have to rush off the ship to secure a spot. For a tip, the guys in the golf carts at the end of the pier will drive you there. If you have a drink package, $5 or $10 to the attendants when you arrive will guarantee you will never be without a drink all day!

If you book a cruise and get OBC as part of your booking, do you get shareholder OBC on top of it? I've never booked a RC cruise where I haven't gotten OBC of some amount as part of the booking.

We sailed on Anthem the week after it had it's 3 day quarantine last month, and I didn't hesitate or worry about it. We don't have anything else scheduled until Ovation out of Seattle in August. If the ship sails, we will be on it. This media driven over blown panic is ridiculous, and the immediate and future economic ripple effects are going to be severe and long lasting. People need to take some extra precautions, turn off the news and stay off social media. If you are elderly or are in a high risk group, then yes, stay out of public places for a while until it clears up. Normal, healthy people do not need to go into panicked hiding. End rant.

Food and dining on a cruise ship is so subjective. You could serve two different people the exact same meal and one could hate it and one could love it. That said, I find that a pleasant MDR experience mostly depends on your servers. If you get good servers who chat, joke with you, etc, it makes the whole experience better, even if the food isn't great. No matter how good the food is, bad servers will ruin the experience.

Pro tip - stay off of that "other" website! I am sailing on Anthem in 11 days, and I am not concerned whatsoever. On my past RC cruises, I have never had a cleanliness issue with a room. As WAAAYTOOO said, Royal would be all over that type of issue if they were made aware it existed.

At night outside on the pool deck there will be a lot of people smoking cigars. Usually close to the pool bar. This seems to be the new Connoisseur Club. Also, I believe all the ships sell cigars in the store on the promenade that sells liquor. I was last on Freedom when they still had a Connoisseur Club. It was very nice and I had a couple of cigars in there during the week, but there was never more than a few people in there. All they had on was a tv, the atmosphere wasn't great. At night on the pool deck there will be music playing and it is more of a party atmosphere. I actually prefer it to the old Connoisseur Club.

Edited for reading too fast.

I was on Freedom a few years ago, and they had a connoisseur club for smoking. I believe it is being removed now during Freedom's dry dock. These are becoming a thing of the past. On other ships that I have been on that did not have connoisseur clubs, the only smoking areas were the casino and certain outdoor areas. Other than the casino, in the evenings by the pool bar is where the majority of smokers seemed to gather. A couple of us enjoyed cigars and drinks there a couple of times during the week, as did a lot of other people.

I am going to Coco Cay this February on Anthem, right now in my cruise planner the water park is $139 per person. I bought it a while back for $73.99 and I had a hard time swallowing that. Mariner will also be there the same day as us, so maybe that is why? Either way, that is crazy. Looking around the cruise planner, everything is more expensive now, no sale banners on anything. I thankfully made the last of my purchases on black friday, beverage and internet packages are all significantly higher now. Well, except for arcade credits. Those are still 20% off ?