Posts

162

Joined

Last visited
Profile Information
Gender
Interests

CPA for a living. Chauffeur to my kids. Enjoy boating, ATVs and live music. Fan of most things alcohol related.
JBC's Achievements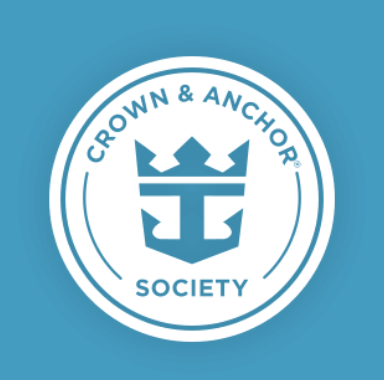 Diamond (5/7)
160
Reputation
$67.99 for DBP for my Allure cruise in February. Previous sales for about the past 6 months have had it fluctuate between $77.99 and $72.99. Question is will it go lower than $67.99 on black friday / cyber monday? I know I can cancel and re-buy. My gut tells me it won't go lower than $67.99.

I've done that cruise, and I will say that doing the NASA excursion was great, exceeded my expectations. I've done Disney separately from a cruise and I can't imagine that would be enjoyable at all when dealing with the time and travel constraints.

Same here, but I still won't like paying a $73 per day base price for it. So fair warning to Royal, don't make me roll up my sleeves and go on a mission all week!

Exactly. You can't get covid if you don't take a test!

Agree on most of what has been said. MDR is the worst of the bunch, by far. I always grab a drink on my way in and then order one as soon as the option presents itself because I know it will be a while. Royal definitely could do better in this department.

I think it depends on what the prices on board per drink are. If the drink package prices are up 25%, I would imagine the prices per drink are up as well. So are the $13 drinks now $16? If that is the case, I think overall people will just drink less. The next cruise I have booked that I don't already have a drink package purchased for is next February. It's currently $77, which makes it $90 with gratuity. Last week it was $72. I am confident it will drop below $72 on some sale at some point. If Black Friday / Cyber Monday comes and goes and it doesn't drop, then I guess I will have to make a hard decision. I am in the $100 per day group, anything less than that and I will benefit. My wife will not however, she is more of a $60 per day break even point. Oh well, first world problems I guess.

Coco Beach Club is not worth anywhere near $260 per person, that is crazy. I guess I am glad I have been to Coco Cay a few times now and have done the beach club and water park when they were more reasonably priced. Cabana's for $3500 is insane too, but I guess I can't blame RC if people are paying it. People are coming off a long hiatus from vacationing and are making up for lost time with the spending apparently. After a year or so those prices will settle back down. I want to read the review of the beach club by the person that paid $260 pp for it!

My kids have been to the waterpark twice, and after the 2nd time, they basically said they don't care to go anymore. When two ships are at Coco Cay, the lines in the water park get long really quick. When you only have a certain amount of time in the park, it's terrible to spend half of it waiting in lines. Supply and demand though I guess. If they keep selling it out at prices in excess of $100, then they will never lower them.

You don't need your id on the ship. Your sea pass card is your id. You can't order a drink on board without your sea pass card.

Make sure your nose is clean (no nasal mucus). Soak a cotton ball with rubbing alcohol and swap your nose with it just prior to taking the antigen test. I would never advocate doing that if you knew you were newly covid positive, but in your situation where you know you are well past it and are not at risk of being contagious, I would do it so as to not risk my cruise being ruined. It will all but guarantee a negative result. If you are doing the emed proctored test, don't stick the swab very far up your nose or rub very vigorously, they can't tell anyways, they are watching you through a cell phone camera. Good luck.

Bionic bar at first seems like a good and fun idea, but do it once and there is really no reason to go back to it. Between people not knowing how to work the touch screens, to the mess it creates, it's not worth it. I like the interaction with a human bartender, and a human bartender can make multiple drinks in the same amount of time the bionic bar takes to make one, especially when factoring in how long it takes people to enter their orders. I am surprised they are still adding them to new ships.

If they are indeed sold out, the lines will be long. My kids have complained about the long lines in the water park even when it wasn't sold out. If you do manage to get passes for it, my advice is go as soon as it opens, as it will only get busier. And go on the bigger slides first. Save the wave pool for the middle of the afternoon when the lines for the slides are longest.

Two year old vaccines mean nothing as far as ensuring a covid free ship. The take at home proctored emed tests are pretty worthless as well. Time to put it all to bed. Get quadruple vaccinated and wear three masks around if it worries you. Or do nothing. Up to the individual.

$10 to the guys sitting in the golf carts at the end of the pier and they will take you anywhere you want to go, door to door. The locals in the market are very aggressive there, more so than other islands. It makes for a not very enjoyable shopping time. I still like Labadee though.

I agree on the size and setup. I was not impressed with Playmakers on Symphony at all. Not a lot of room to sit, they have the pool tables and what not but it's a waste of space in my opinion. There are some tables outside, but it had rained recently and even though the chairs looked dry, when you sat down the cushion oozed water. Not sure who thought chairs that absorb water would be a good idea in an outdoor setting. They need to lose the pool tables and what not, add more seating, and turn the volume down on the games a little. It just didn't seem like a good setup to sit with friends and watch a game.