 Posts

34

Joined

Last visited
chill6x6's Achievements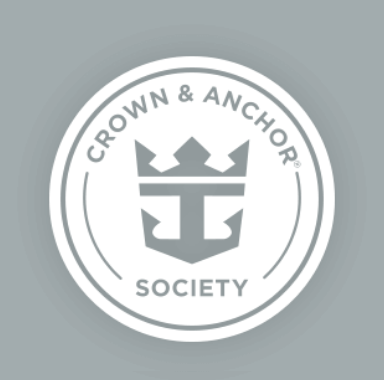 Platinum (3/7)
17
Reputation
My preference is Marriott Biscayne Bay, Intercontinental, and Holiday Inn Port of Miami. I've Ubered/shuttled from Hollywood/Ft Lauderdale just as often though.

I say if it makes you feel better to book a cruise, then by all means BOOK ONE! I find a little euphoria available just by doing research, comparing prices, ships, itineraries, etc! It's been a long year with more to go and I'm assuming most of you are going to end up just like me, cruiseless for 2020. The way I see it...I can channel my thoughts away from COVID, away from work, away from other issues and just focus on this hypothetical small time we call a vacation. Even if it doesn't "happen," due to circumstances beyond my control, I still enjoyed the process.

Twangster... I will have to say your review of the Majesty DOES make one want to jump aboard RIGHT NOW! It's really a fine looking ship! It also really looks relatively updated.

Thanks for the info! I'm certainly not opposed to the "classic" cruise experience. Spring of 2019 we did just that aboard the HAL Rotterdam. Really it was a great cruise! Lots of available elevators and usually that wasn't necessary since there isn't so many decks. It's also VERY easy to learn the layout of a new ship when they are smaller. It's also easier to learn folks names and faces of both the ships personnel and fellow cruisers. I'm really NOT crazy about Fantasy-class ships LOL! IMO the same age Royal ship is in a little better repair than the same age Carnival ship. I'm sure not crazy about the Joe Farcus designed ships either which is certainly all the Fantasy and Conquest class ships. But overall, I've found the Conquest class ships to be fine...they really do look good on the water.

Great info! THANKS! Perfect info and just what I needed to know! I'll be the first to admit I'm spoiled! I don't have to have all the bells and whistles though. I have a partial-transit Panama Canal cruise booked for March 2021aboard Crown Princess, 10 days. I'm not sure this cruise will even take place at this point. So I figure Royal Caribbean or Carnival out of New Orleans NEXT October will a really good chance of actually happening.

Hi, again! A little background first.... New Orleans is REALLY my closest home port. Mobile really is but only one Carnival ship and mostly 4 to 5 day itineraries it's pretty much never considered by me. For years NO was mostly a two cruise line port featuring both Carnival and NCL. Of course I have done both and have had good experiences on both. Carnival has cruises here year around with NCL starting mostly mid-late November thru middle April. The last couple of years NCL has brought either Getaway or Breakaway to NO which is a first rate cruise ship by any measure. I was aboard Getway in a Haven suite last year and it was a very nice experience. First time in a Haven suite BTW.. So NOW Royal has moved Majesty of the Seas to New Orleans. Closest Royal ship to it I've been on is Jewel which really doesn't seem to be anything like Majesty. For the most part Majesty seems to go to the Bahamas and Key West but every once in a while it does your standard Western Caribbean route in October 2021 which is my interest. So what do you think of the Majesty? I'd probably book a GS. I'm kinda interested in what suite benefits are available on that ship. I looked at deck plans and can't see a Concierge Lounge. Would there be reserved seating in the pool area? I can't tell if there would be a suite venue for breakfast? It LOOKS like the suites are right below the Windjammer. Not sure if this is an issue with noise or not. What do y'all think of Majesty of the Seas? I'm gonna pick it or CCL Glory...similar itinerary, same week. Glory about $1000 less GS to GS. I've been on other Conquest-class ships so I know about it. Glory is 11 years newer. Thanks!

Unfortunately no. I thought the Celebrity offer was nice offer though. Based on the time I can get off, Apex/Edge availability, and my cruise was not during the holidays...I couldn't work it out.

We are booked aboard the Apex 11/28/20. I booked a long time ago. Have a Sky Suite for a price that will never again come around. LOL! Of course I'm pretty sure this cruise will get the axe.

Sounds like I did good! ? Thanks and great pics!

So to follow up... Booked a CLS aboard Allure last night(1710 to be exact!). Kind of went back and forth a little with the OS and CLS. Really, I like the one-level layout of the OS better. We stayed in one on Oasis on deck 10 a year ago. Two loungers(at least) and a dining table on your balcony. Perfect! HOWEVER, we always felt we could have better utilized all the perks a suite has to offer if we were closer to CK/SL. Based on that we went the CLS route. BTW....price went up $140 from last night to this morning so I felt good about that! LOL! Thanks everyone for their assistance!

Great RESPONSES! I want to thank each of you for your responses. I tend to agree that the Allure is probably the way to go even if it's a day shorter cruise. I guess we can just enjoy that day in FLL pre-cruise. I had also forgotten about the included internet when staying in a suite. Any reason to pick one ocean facing CLS over the other?

Mercy.... It always seem that there are NO cruises I'm interested in or a couple I'm REALLY interested in that take place the exact same time period.... Sometimes I need another point of view to help me see a different perspective... So I have two cruises I'm looking at...I'm going to book one of them. Both are March 2022. Will stay in a suite of some sort. I'm thinking and hopeful the current COVID situation will be a little more sorted out by then. So these cruises: 1. 8 Day Eastern Caribbean aboard Allure sailing out of Ft Lauderdale. Ports ARE Puerto Plata, St Thomas, St Maarten, and St Kitts. I have been on Oasis in a OS. I have never been to Puerto Plata. My GF has never been to Puerto Plata or St Kitts. IMO there's not much NOT to like about this itinerary. 2. 9 Day Southern Caribbean aboard Explorer sailing out of Miami. Ports are Labadee, Aruba(9A-9p following day), and Bonaire. I have been to every port here, Carol only to Labadee. Pricing is very similar GS to GS. Y'all have any advice or opinion on my dilemma? You know...it's one of the better dilemmas I've had lately! LOL Thanks!