Posts

144

Joined

Last visited
Recent Profile Visitors
The recent visitors block is disabled and is not being shown to other users.
sabarwolf's Achievements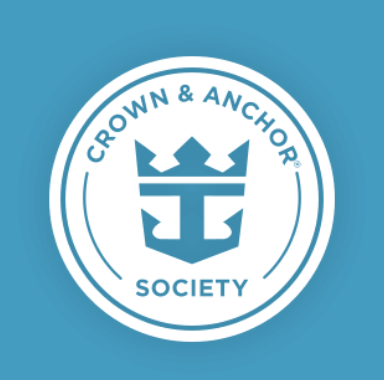 Diamond (5/7)
77
Reputation
We've left sweet treats for the cabin steward as a part of our "thank you" in past sailings.

I pretty much use mine exclusively for photos and video once aboard. It's nice to be a little disconnected for a while when on vacation.

Key chains from the places I visit. (And since starting cruising, the ships I visit as well.) I used to scrapbook, so I used to collect everything, but not anymore.

Absolutely. Just make sure to use magnets to attach to the door.

Just got back from a 3-night on Mariner. Night 2 was "Dress Your Best" night and one of the reasons the hubby and I took my mom and my sister on their first cruise--they love getting dressed up in really nice dresses. Personally, I love getting dressed up too; my husband is not so keen, but does it for me. All this to say, if it's your thing, great. If not, no worries as the "dress code" is more of a "dress suggestion."

Okay, so kind of confused... I thought hair dryers were not allowed as they were considered a fire hazard, so did I just get bad info or misread that somewhere? Also can someone bring more than one hair curler?

Fill out the special needs form, but also let your TA know and they can work with Royal Caribbean to meet your needs. (Also, Allure has outlets under the bed in balcony rooms.)

We're booked for Halloween on Mariner. Trying to keep my mother and sister from panicking. Barring any intervention (and of course acting with caution), we're #stillgoing.

This chaplain (and church nerd) goes for the Doxology. ?

Somehow, this sounds very fishy to me. While being diabetic is something that needs to be attended to, and cruise lines likely are sensitive to it, I very much doubt it to be a reason for denial of passage on a cruise ship.

My guess (based off Labadee) is that there is towel station (or several).

Clorox wipes are good and you can get a package from the Dollar Store that work great. (Green package, as they're the ones that kill viruses.) And throw the wipes in the trash, not flushing down the toilet. Healthcare wipes are even better. That said, be smart and you should be fine.

We took some with for our rain forest excursion, but didn't need it. My feeling is better to have it and not need it, than not have it and need it.

I think it is. My husband and I rented one for our stop in Labadee last August and it was just what we needed.

If you keep the towels, expect a $25 charge per towel, as your SeaPass card is scanned when you check out towels.