Posts

59

Joined

Last visited
Recent Profile Visitors
The recent visitors block is disabled and is not being shown to other users.
RCIDreamer96's Achievements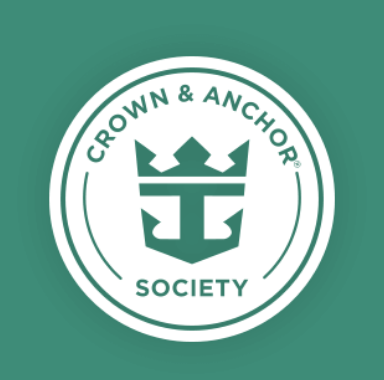 Emerald (4/7)
47
Reputation
I am in the same situation- had a graduation cruise scheduled for May 11 that got cancelled. It took around 21-35 days for me to receive my FCC after it was cancelled, so about 5 days after I was supposed to sail, and I was already looking at cruises before then. The rep I spoke to on the phone told me that I could have a hold on a cruise for 7 days, and after the seven days I could call and renew it unless the ship had filled up too much. Maybe that is an option? Have you heard of Lift & Shift? I know that summer of 2021 may not be an option, but the latest email regarding July 31st cancellation had the Lift & Shift explanation on there (moving dates of the same cruise). @Jill Once you have a FCC, you cannot switch it for a refund. I tried last night and it is FCC only, which I was upset about at first, however this makes sense on the bookkeeping and accounting side of things when it comes to YE statements to stockholders and investors. But I do wish I could've opted for a refund the second time a cruise cancelled on me ? I also inquired about refunds, and according to them they have been working on 100% refunds first, and then refunds related to FCC. I was told that my refund from my first cruise (May 11) was sent to my bank for processing on May 20, and that the refund for the June 29th cruise would be processed shortly after that, so another 10 days and I should see it on my card, otherwise I should call back. They are experiencing thousands of calls a day in addition to sending out refunds and FCC's. I get upset when I think about the delay, but I'd rather them take longer to do it right the first time than rush them out and then there's some careless error on their end. If you're having issues getting through, call during late hours. I stay up and call between 10pm and 11pm and never have a wait time.

I've been in a similar situation- taking the red eye out from Washington (I live on the east coast). My suggestion is to take a nap, get breakfast in the airport or nearby, and then take your time getting to the terminal. Miami opens at 10am so you'll have plenty of time to get there. Maybe a silver lining here: I often find myself rushing around and scrambling to get to the terminal because I am so anxious to get on the boat and want to stick to the schedule, but having those extra hours, you can take your time- it is vacation after all!

RCIDreamer96 reacted to a post in a topic: What happened to cruise itineraries to Mexico from Port Canaveral?

I love this question because I am a crazy planner when it comes to vacations. I like to come up with an itinerary with flexible things to do so our time is planned out enough that we can see as much as possible. Sounds strange to plan out each hour, but I initially started doing it because of your question and finding someone who got lost! If each person, especially someone without a phone, needs to know where we are, they can check a copy of the schedule I gave them. For cruises, I don't even take my phone with me so I chose a similar option to the others on this thread. I wrote down a sheet where would we be and what we would be doing that day, meeting up once for lunch where we had reservations. I also used stickies to write something like "Going to solarium until 1, grabbing a bite at Johnny Rockets after" and remind them when your dinner reservations are. I also set up a "curfew" for my youngest sibling who is still in high school saying we all had to be back at the cabin by 6pm before dinner so we could walk down to Deck 3 together at 6:15pm. Made the evenings a lot less stressful.

I miss the water the most! Can't wait to be back on the beach

I haven't heard anything but I wouldn't be surprised if RCI began having people come to port early for more thorough screening. However, I don't really see a feasible way to get tests to every single person that boards a ship without taking supply away from medical facilities unless RC started making their own. Overall, I don't think I would feel better. The virus can survive for days on all kinds of surfaces and there isn't a way to guarantee not getting it if you go on vacation. There's always some risk when you leave your house. I guess it depends on each person to decide if it's worth it? ?

The only thing I want coming out of the other side of this: A free drink package on my December cruise. Hopefully that one doesn't get cancelled too! Haven't taken a day off (other than Christmas) in almost a year. One cruise cancelled, I hope they don't take my other one ?

Was supposed to be road-tripping to Florida in 13 days for our Indy cruise, now I'm getting extra sad but also antsy to get back on a ship! I'm sure most of us are in the same boat (cheesy pun intended). Anyone else already rebooked or reminiscing about a past favorite cruise? If so, post it below! Would love to hear everyone's favorite ships, excursions, drinks, memories, or anything else they miss about RCI.

When I called a few days ago for a courtesy hold on another cruise, the person I spoke with told me that the easiest way to prevent any mix-ups was to book over the phone and they can apply your FCC directly in their booking system. I don't personally like booking over the phone, but that's what they told me. I'm not sure how true it is, or if it's really any easier. However, I would probably do it online and then call to confirm that it actually went through just in case. I'm getting super impatient but holding on!

I called a few times and they told me the following: 1. I don't need to do anything for the 125%, it will be automatically applied even though I already made my final payment in February 2. It will be applied between 30-60 days AFTER your sailing date for that cruise. So for me, my cruise was due to set sail May 11, so I won't get anything until at least the first week of June. 3. They're doing extended courtesy holds on future cruises so when the 125% DOES come in, you can pay that way instead of double paying or booking. The person I spoke with said I can get a 7 day courtesy hold and then call back to renew it once the 7 days was up, and I could continue to renew it and they may even extended the 7 days out so you don't have to call as often Hope this helps! Not the best news but hey, it's something!

Cruising it what you make of it...You can be like some of my friends when they cruise and dwell on every little problem or focus on others (i'll never be cruising with them again), OR you can have a good time even if the people around you are being negative. This is your honeymoon: it'll be a great time because it's you two together! I'm not sure if you've ever been on a RC cruise before, but in case you haven't, a little peace of mind may be that I have NEVER been on a cruise that felt unsanitary, unclean, or dirty with them. The ships are pretty spotless and as long as you bring some extra sanitizer you should be good to go! Safe cruising

I was gold and our friends were first-time cruisers. We just walked on when they were called and hung back with them. They won't deny your entry once they call for general boarding, at that point it's just whoever is in line! Safe cruising

I've been to Nassau twice. And while it's one of my least favorite ports, I would consider it relatively safe in the middle of the day. The more you walk around Nassau though, the more signs you will see that are anti-tourism. Nothing violent, more of campaign-like signs. However, It has been a little over a year since I've been, so I can't speak for the signs right now. Yes, it safe during daylight hours

The prices on my upcoming cruise have not changed in the last 6 months and we're 2 months out. I suppose it's possible for them to go down, but now that CocoCay is established more well established I doubt they will drop by that much, same with the other shore excursions. Very interested to see if prices will go down in response to COVID-19 though...... safe cruising

I heard this as well since more people were confirmed to have COVID-19 ni Miami over the weekend. I wonder what precautions are being taken at terminals in terms of cleaning and sanitizing....

I always purchase the insurance on cruises 6 nights or longer because the cost is worth it for cruises so far out. But I agree with the general consensus here on this thread. I suppose it really comes down to at what cost would it no longer be worth it to you? Side question, are you going to Disneyworld during your 3 days in Orlando? Have you been to DW before?