 Posts

49

Joined

Last visited
Recent Profile Visitors
The recent visitors block is disabled and is not being shown to other users.
bbowers's Achievements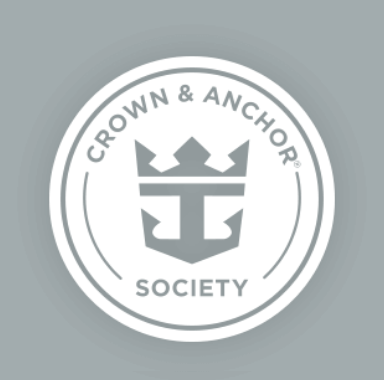 Platinum (3/7)
30
Reputation
Mine got validated, but my wife and 2 daughters are still waiting. It has been 20 days since I uploaded them.

Our must do is to take a tour of the ship to familiarize ourselves with where everything is, and just to look at the beautiful ships.

Thank you for the reply. I didn't know how long it would take to get them. I hope it doesn't take several call to CS to get it figured out.

I understand that if you used FCC's to book a cruise in February that you were eligible for extra FCC applied to your room, called the FCC Kicker. Has anyone seen this happen? Will it show up to be used in your cruise planner? Or show up when you are on the ship? Any help would be great.

Our grand daughter is 5. I had our son sign the RCCL form that I printed on their website, and filled out. We had it notarized, just to be safe. I also have her insurance card, and original birth certificate to take with us in May. She does not have a passport. After reading through this thread, I hope there is nothing I am missing. It will be our first time taking her on a cruise, and I want it to go as smooth as possible.

Thank you for the replies.

I have only ever had the Surf & Stream package on RCCL, and loved it. We got a 2 VOOM package from our TA for our upcoming Indy cruise. Does anyone have any experience with both? Is there much of a difference? Any help would be great.

Thanks all for the info. I think I'll just let it ride until she is a no-show.

My family and I are taking a cruise in May on RCCL. We have 2 rooms reserved, a balcony and an inside cabin. The inside cabin is in my name, and the balcony is in my wife's name, because we could use up our FCC's easier that way. The minor we have booked with my name in the inside room is probably going to be a no show. We had 5 people going, so that was the reason for the inside room. With the pricing I got on the rooms, and with the FCC dispersement between the 2 rooms, it would cost us several hundred dollars to cancel her, and move me into the balcony room. Plus, it's so close to sail date, we don't know if new FCC's could be generated and able to be used in time. Can I just keep her on the booking, and make her a no show at the port? What happens to the room rate if I do that? It would make that room a single occupancy room at that point. Would I get refunded her share of the cruise fare, taxes & fees, and prepaid grats? I just really need to know what Royal does about no shows at the port. Any thoughts on this, or advice? Has anyone had this happen to them before, and what did Royal do?

Our Jan 23 sailing on Odyssey itinerary got changed last week. How long until RC updates the cruise planner to allow excursion purchases on the new stops? I have been checking everyday since then, and they still have the excursions for Jamaica and the Caymans. I hope they are up before black Friday and cyber Monday. Any insight would be appreciated.

We are still going, just glad to be back cruising. Could there be a difference in port charges that could work in my favor or against me?

Just got the email from RC saying our itinerary was changed on Jan 23 2022 sailing on Odyssey OTS. Changed from Falmouth & Grand Caymans to Costa Maya & Cozumel. I understand the changes, but my wife and I have been avoiding Mexico on cruises for several years now. Is there any compensation coming from RC? Or are we just stuck with the new itinerary? We are still going to go, but just wondered if anyone has had any luck getting any OBC added because of changes to itinerary, or any other compensation.

Indy 5/30/2022 just repriced through my TA today, and saved $333.

Sent applications in for my daughters on 8-2-2021. Just received one on 9-13-2021, and online check says the other one is on the way too. Just under 6 weeks turnaround. I am very pleased, and surprised.

Sailing on Odyssey Jan 23, 2022. Can't wait to see this beautiful ship. I will look you up in the casino. Does Odyssey have Texas Holdem tournaments? Or just sit & go games?