 Posts

11

Joined

Last visited
Recent Profile Visitors
The recent visitors block is disabled and is not being shown to other users.
nikibron's Achievements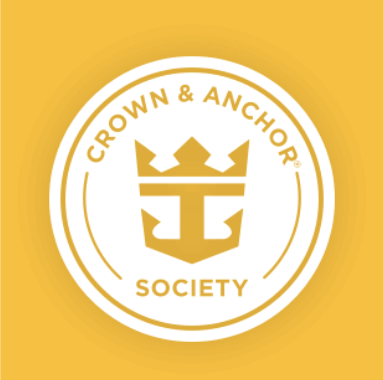 Gold (2/7)
0
Reputation
Melski94- read it on pg1 of a cruise compass from RC from a mid Dec 2018 cruise on Liberty (same boat I am taking). Said if you had these items you will have to go pick up your luggage from deck 6. MK- I need blow dryer for same reasons.

Just read in a cruise compass you can't bring a hair straightener? Really??? That's crazy. Can someone confirm? Why don't they give you a list of stuff like this.....

Which side of the island is best for snorkeling? Is one side more choppy than the other? What about the tours that take you to the "shipwreck"....is that worth it? There are so many options I am having a hard time deciding. Coming in on RC so only have half a day.....

Thanks Matt and Melski94! Anyone else?

Going on my first cruise and first time to Roatan. My girls and I want to find the best place to snorkel and then relax on a beautiful beach that also offers music and a few restaurant choices. I hear West End Beach is good. Also Tabyana Beach? Mixed reviews on Little French Key...recent reviews said it was rundown and dirty? Also should we book through RC or 3rd party? I heard some 3rd parties are less expensive, less crowded and do a great job. Any advise is greatly appreciated!

I can't find this anywhere. Why wouldn't this be readily available to find on the web site or in cruise planner. I've looked everywhere. I'd like to know what shows are available each night, what nights the formals are etc. Can anyone tell me where to find that for Liberty of the Seas sailing Jan 6, 2019? Also I hear there is a 70s dance party. Is that a theme night? Do people dress up? Are there other theme nights where you should pack certain type of clothes? Would also like to know what types of shows there are each night and what times. Someone did post that you can't sign up for those til you are on the ship but then another person told me you have to book in the cruise planner but there is nothing to book there except shows/tours/dinners that you have to pay for....

JL Morgan- If I get the alcoholic drink package does that also include specialty coffees? Sorry for all the questions! This is my first cruise since 1991 so quite sure things have changed a lot LOL

Thank you all!! I like the idea of the continental breakfast and coffee. Hope that is available on Liberty of the Seas? Sailing Jan 6 out of Galveston- 7 day Caribbean cruise. We are not in a suite. Just a regular stateroom that overlooks promenade

This post has been very helpful so thanks! I do have a question about 7 day cruises. Do they offer the drink package also until a certain day on these cruises? I am going on Liberty of the Seas out of Galveston Jan 6. Also does anyone know what the cost on board would be? Right now it is 50/pp per day. Thanks!

I am a coffee-oholic and have to have a cup every morning. Is coffee included with breakfast? Are there coffee pots in room with coffee? How about at other meals? I am not talking about specialty coffees. Just plain jane black coffee with creamer.

Going on my first cruise with my 3 daughters-20, 22 and 24. We are going on Liberty of the Seas 7 day cruise out of Galveston leaving Jan 6. My travel agent and different persons from Royal Carribbean are all telling me different things and their web site is anything but easy to find the answers. 1. Need to know if I have to reserve seats for the shows BEFORE I leave or when I get on the boat? I can't find any way to do that on the cruise planner? When I called RC they told me the shows were "sold out" but then my travel agent told me you book seats when you get on the boat. Which is correct?? Seems ridiculous that I can't attend any shows.....I paid top $$ for this cruise because I booked late 2. Also need to know if I can bring 1 or 2 bottles of wine per person of legal age? 3. I wanted early seating but couldn't get it so I think we have late seating now. If we switch to MTD do you have to call someone to reserve a certain time each nite or do you just walk up and put your name on list and if so is there a long wait? 4. Can persons under 21 go into the clubs? I obviously understand they cannot drink but I'd like my younger daughter to be able to join us to hang out/dance etc.