In:
In case you missed it, Royal Caribbean's next new cruise ship is on the move and one big step closer to completion.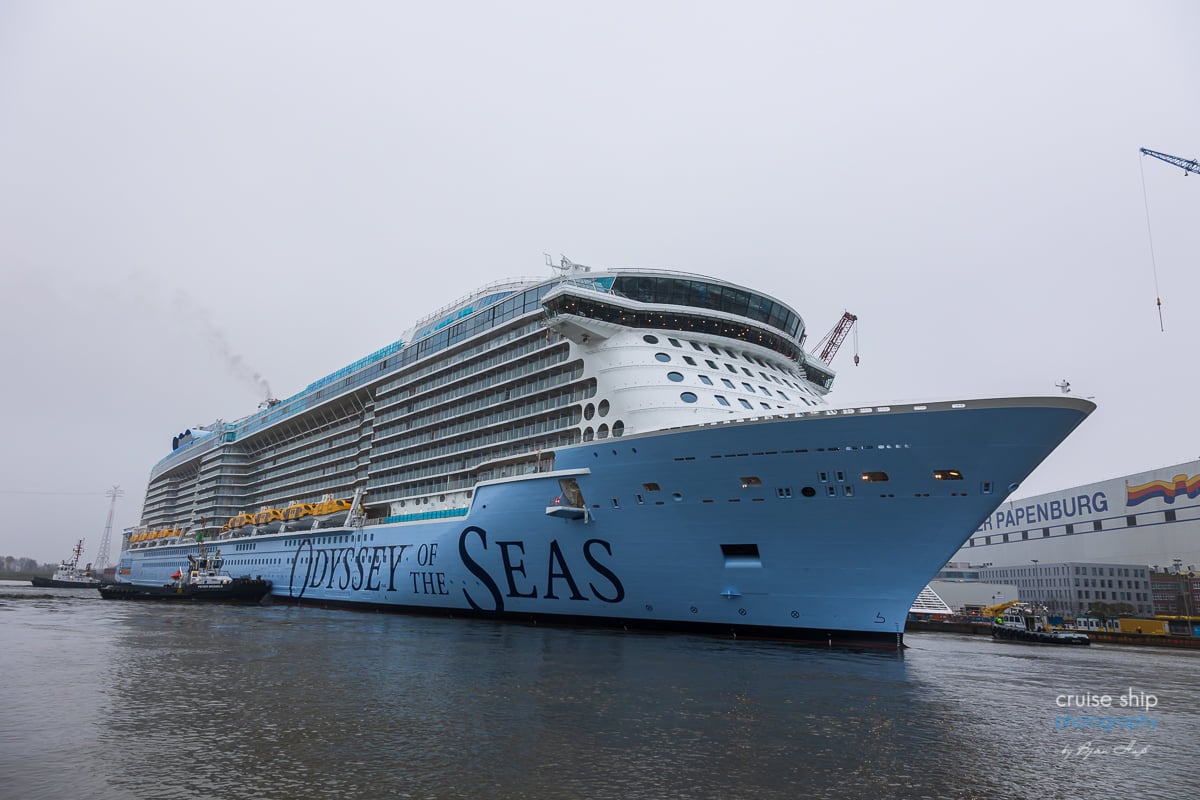 On the morning of November 28th, Odyssey of the Seas left her covered dock at the Meyer Werft shipyard to begin her float out.
Despite no public announcement of the event by Meyer Werft, a number of cruise ship enthusiasts made it down to the shipyard, including photographer Björn Haß.
Preparations to move Odyssey of the Seas out began a few days earlier. Space was made for Odyssey outside, and then the doors to the hall opened for Odyssey to begin her movement.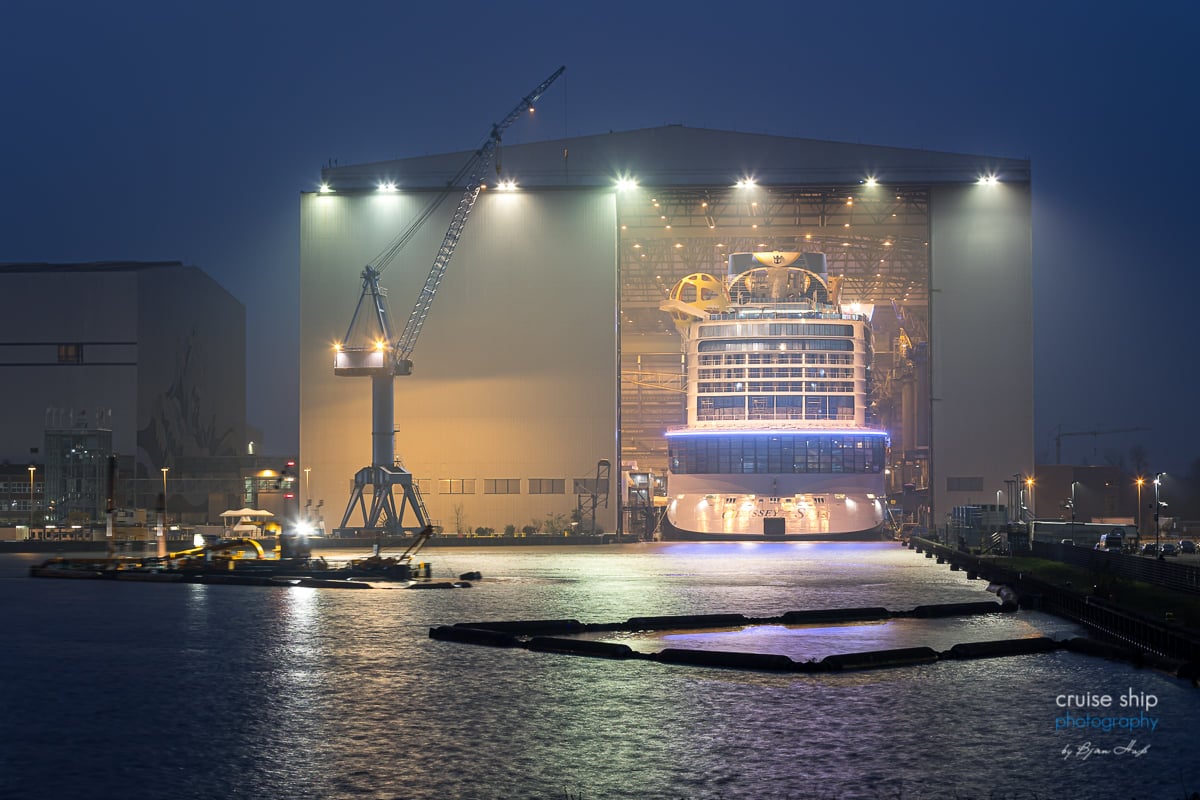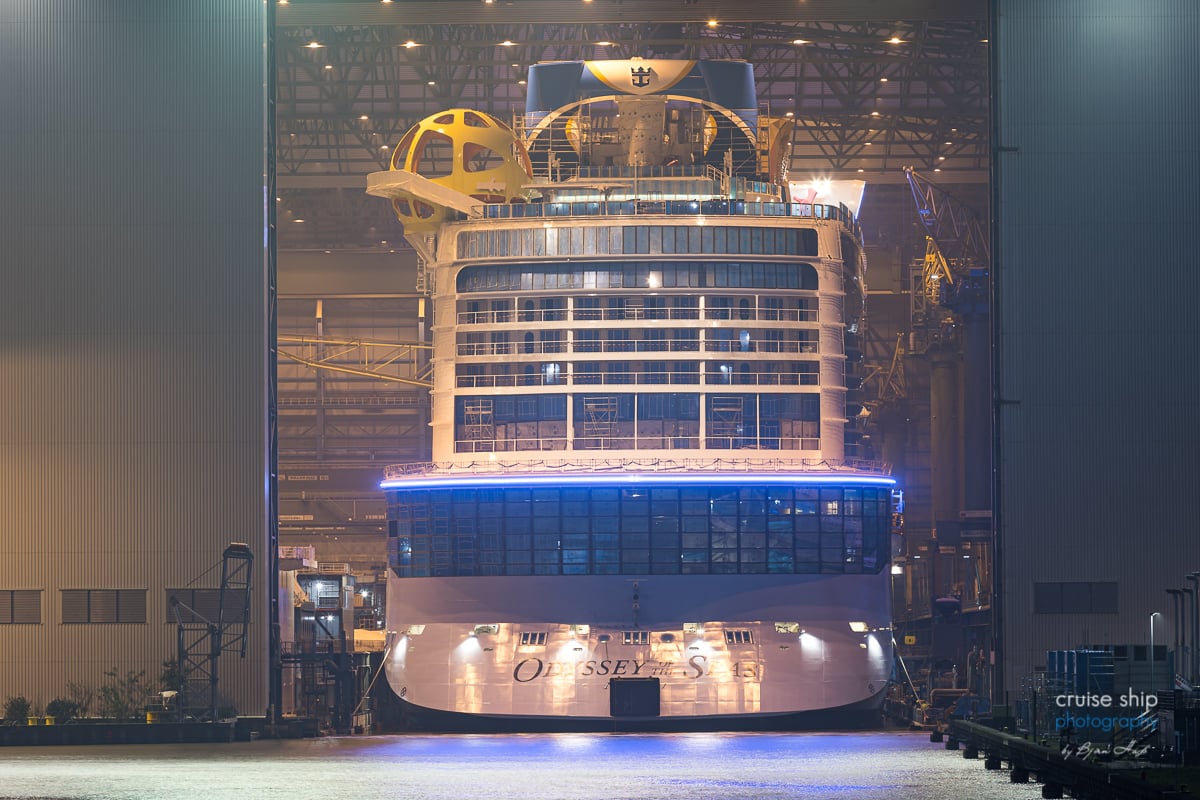 Royal Caribbean's second Quantum Ultra Class cruise ship was moved out of the hall with the assistance of tugs.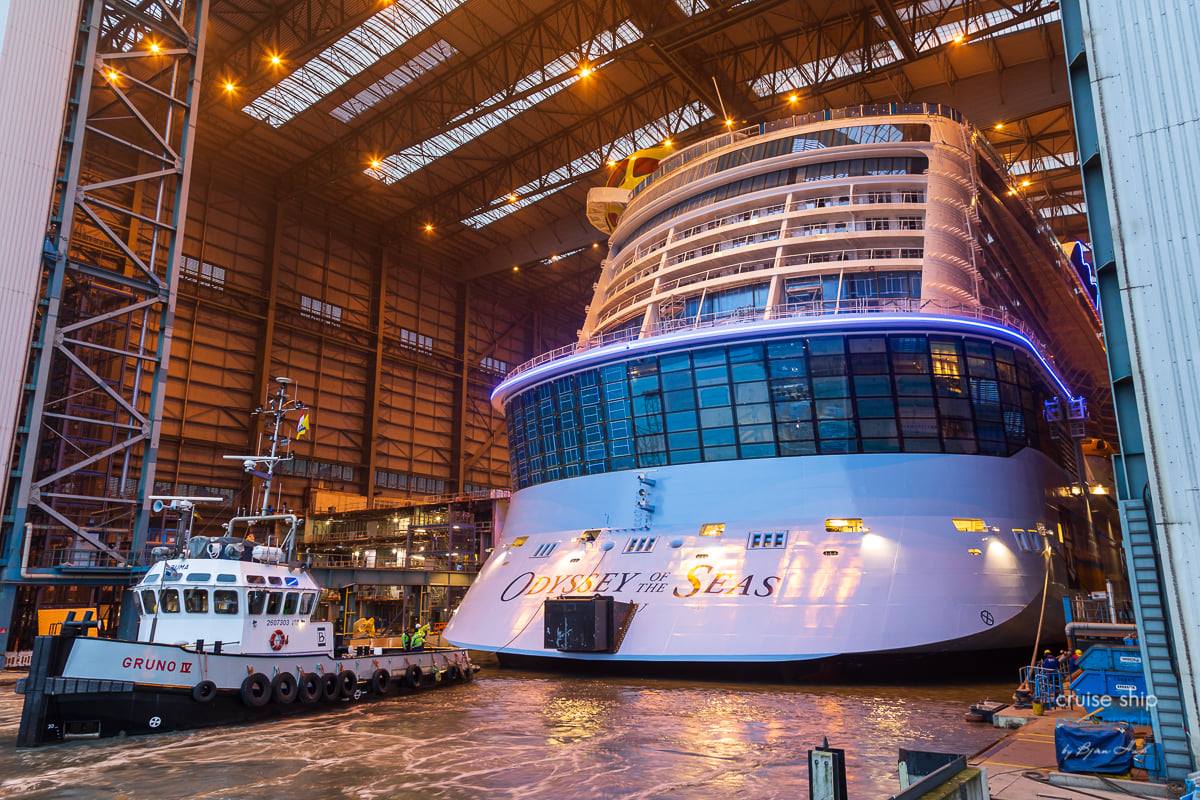 It took about more than 7 hours for Odyssey to leave the dock and then get tied up along the quay.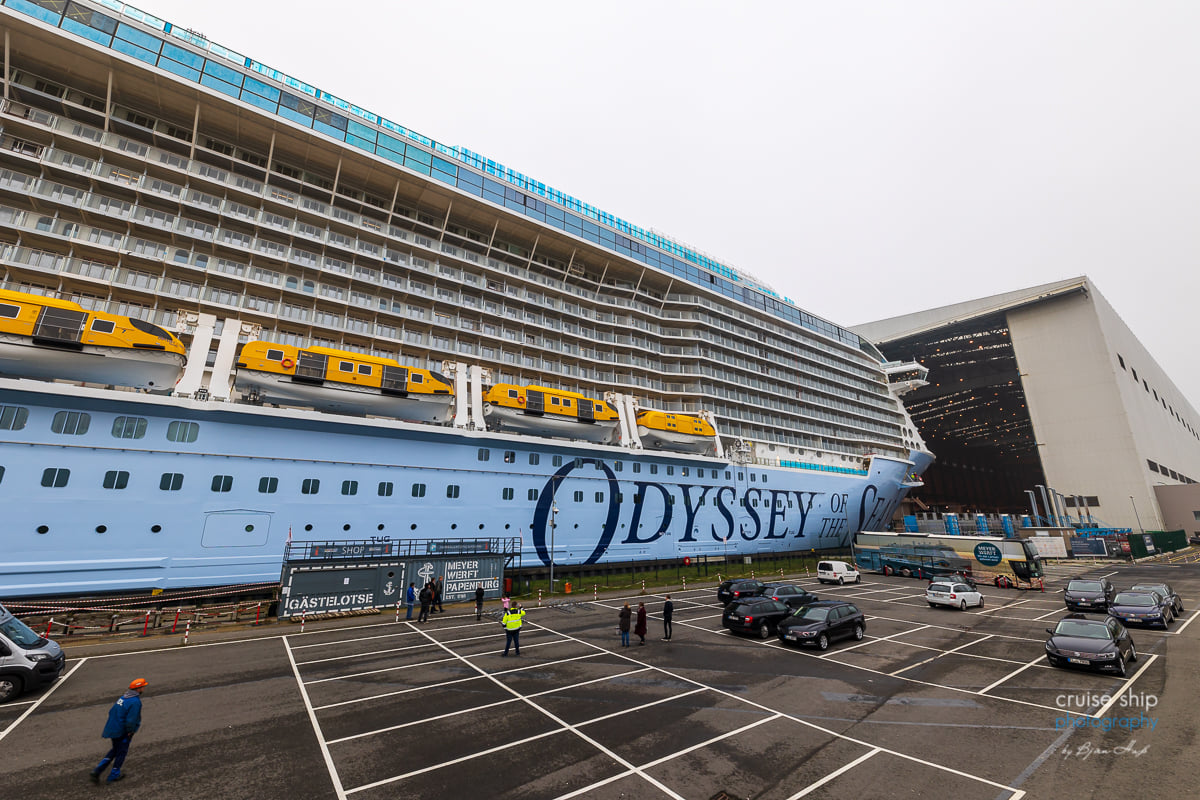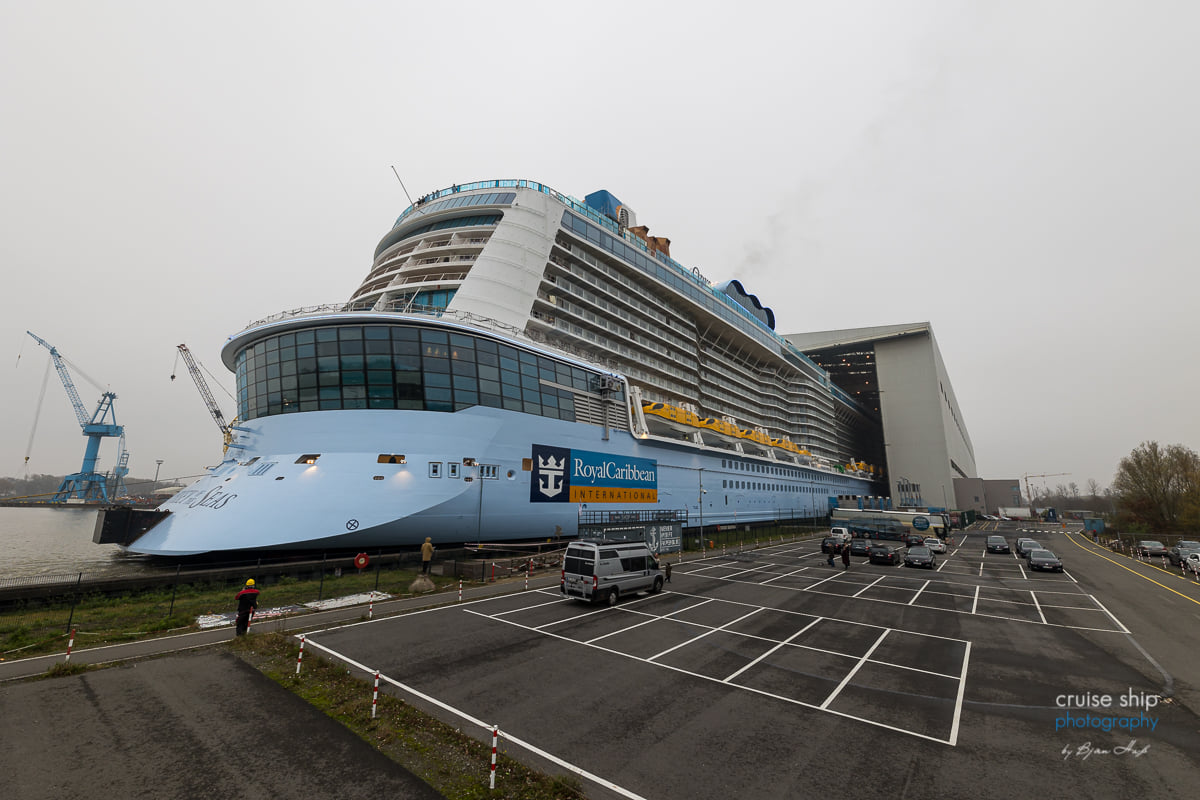 After the ship was moved out of the hall, work began to install the North Star.
Over the next few months, work will continue on Odyssey of the Seas to add more features.  Once she's ready, Odyssey will begin her conveyance down the Ems River so that she can conduct her sea trials.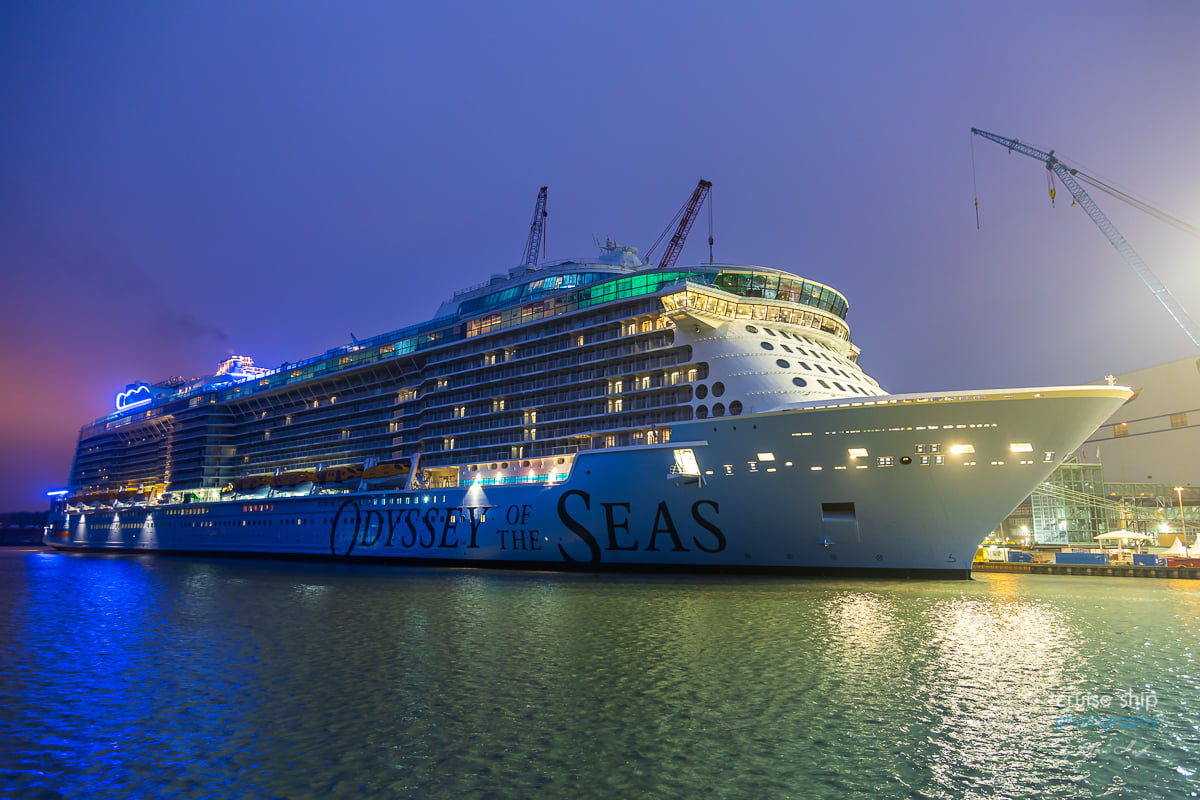 The 169,000 GT cruise liner has an overall length of 347.1 meters, is 41.4 meters wide and can accommodate more than 5000 passengers.
Odyssey of the Seas is now the fifth Quantum/Quantum Ultra Class ship to be constructed at Meyer Werft, following Quantum, Anthem, Ovation and Spectrum of the Seas.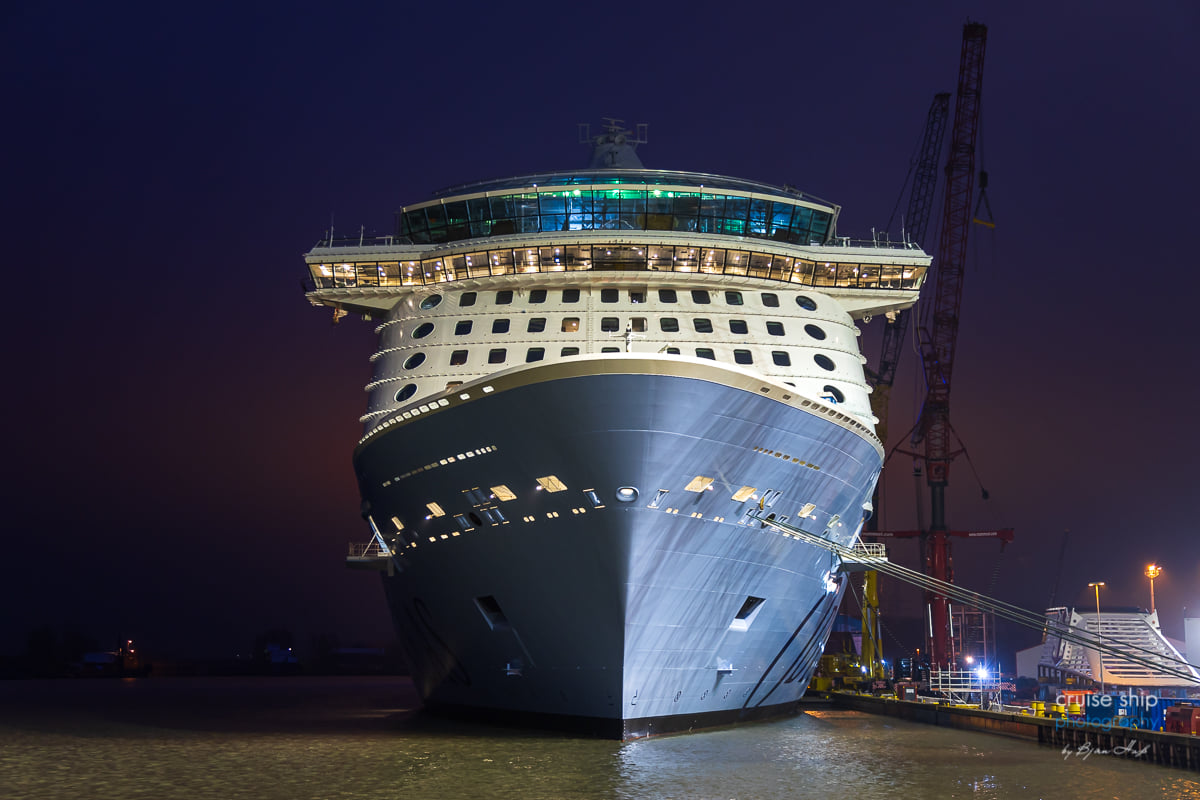 Odyssey of the Seas was originally scheduled to be delivered in autumn 2020, but Royal Caribbean delayed that until spring 2021.