In:
It's a new year, and a new webcam construction photo update of Royal Caribbean's next new cruise ship.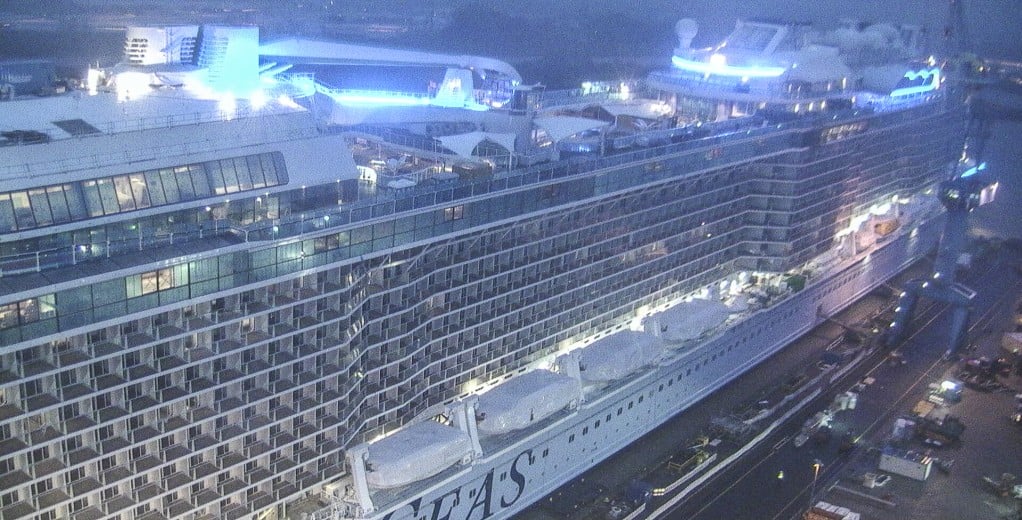 The Meyer Werft webcam has finally been updated with a new photo, after about a month of no photo updates.
Odyssey of the Seas is under construction at the Meyer Werft shipyard in Papenburg, Germany and will be the cruise line's second Quantum Ultra Class ship.
Odyssey of the Seas floated out of her covered dock on November 28, 2020, and has since been moored outside for additional features to be installed onboard.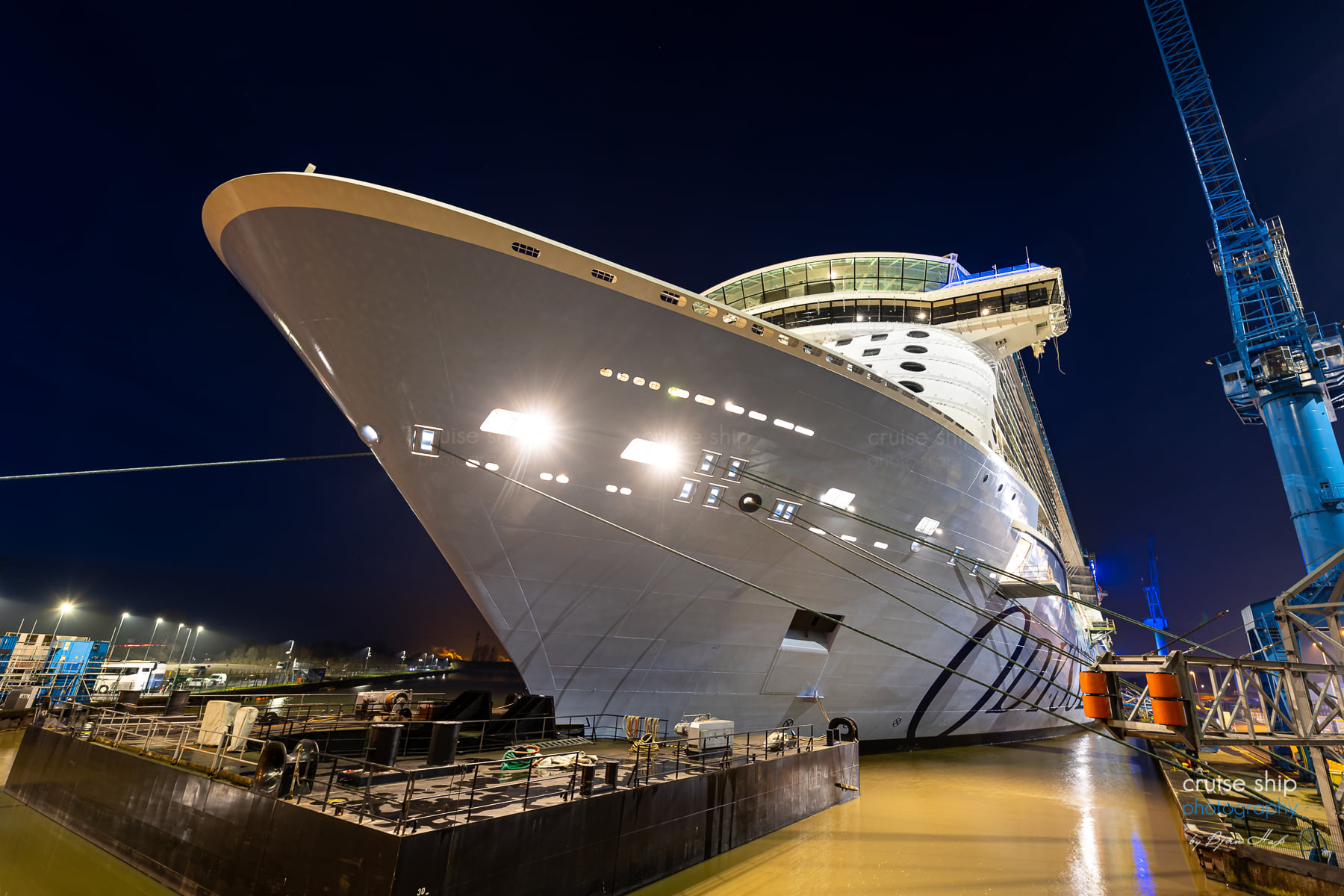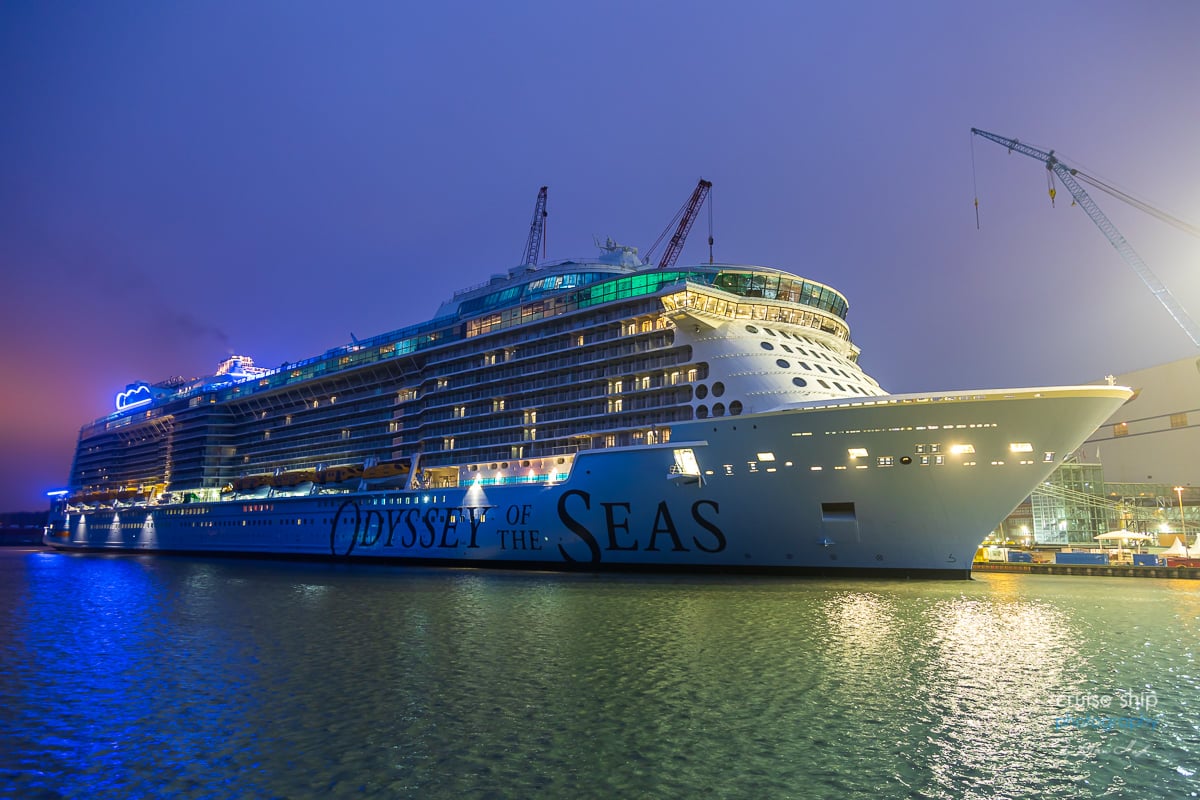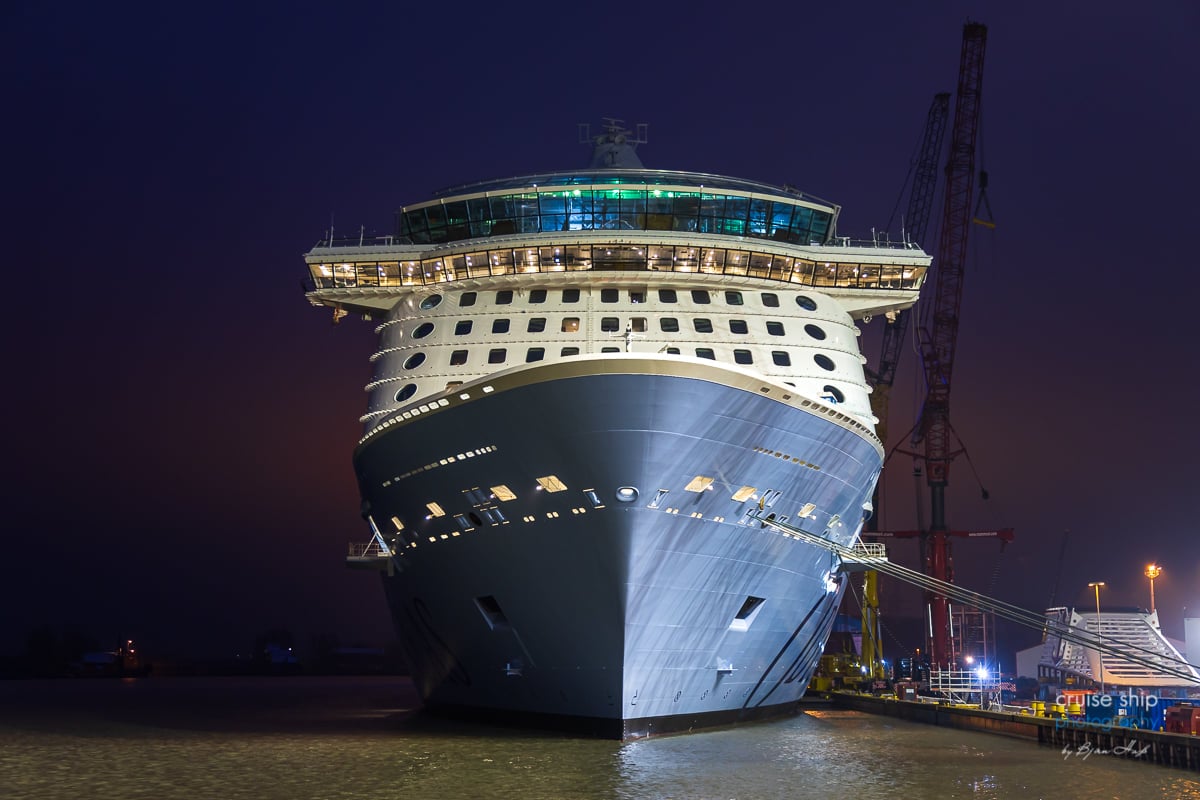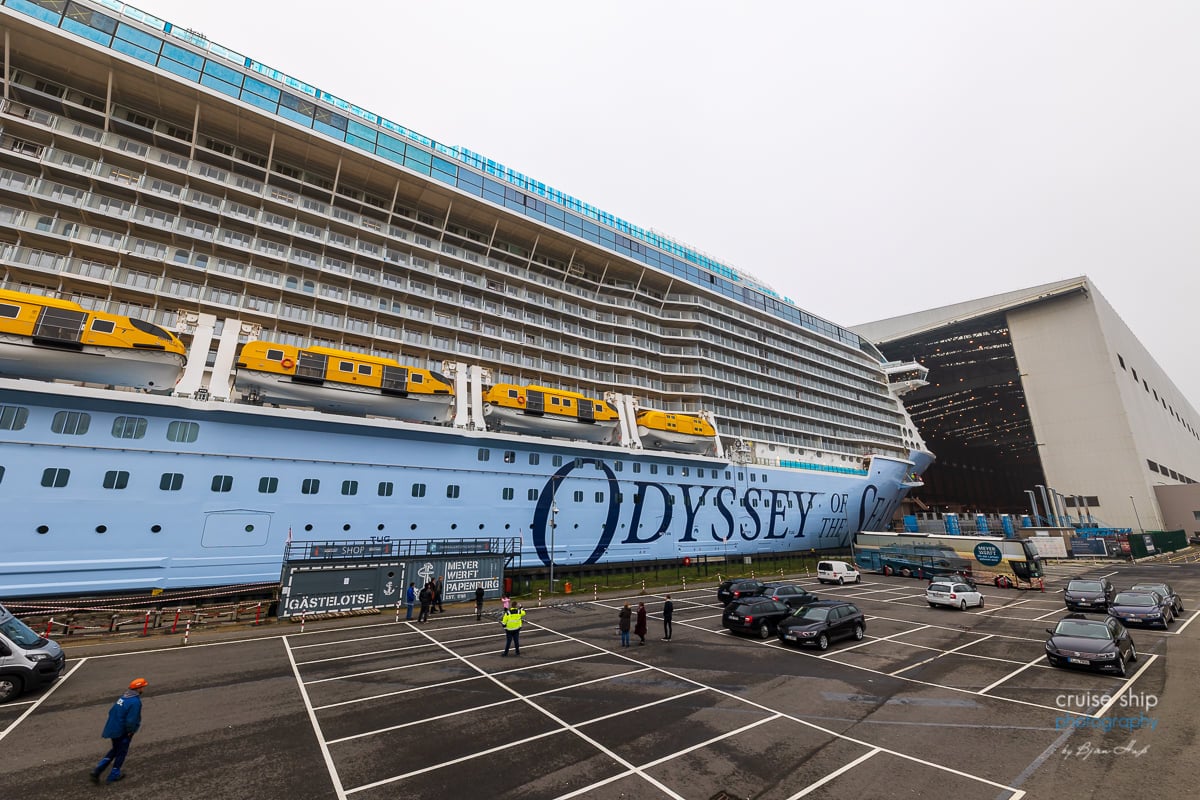 Photos by Björn Haß
The 169,000 GT cruise liner has an overall length of 347.1 meters, is 41.4 meters wide and can accommodate more than 5000 passengers.
Odyssey will feature a number of firsts onboard, including the first Quantum Class ship with Giovanni's Italian Kitchen & Wine Bar, a Playmakers Bar location in the SeaPlex, a revamped Adventure Ocean and two-level pool deck.
Read more: 5 ways Royal Caribbean's Odyssey of the Seas will be different from other Quantum Class ships
Odyssey of the Seas is now the fifth Quantum/Quantum Ultra Class ship to be constructed at Meyer Werft, following Quantum, Anthem, Ovation and Spectrum of the Seas.
Odyssey of the Seas was originally scheduled to be delivered in autumn 2020, but Royal Caribbean delayed that until spring 2021.
What's next for Odyssey of the Seas?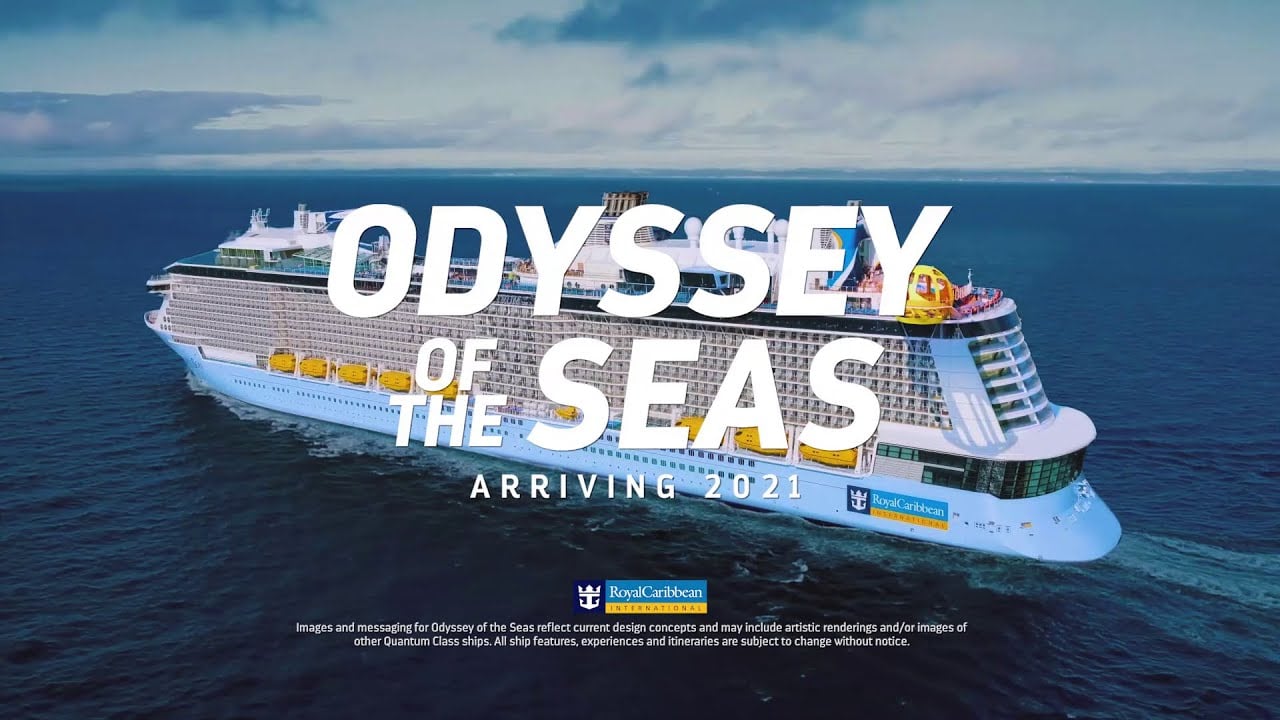 With her float out complete and work being done to install outdoor features, you might be wondering what the next steps are for this ship.
Neither the shipyard nor Royal Caribbean has announced any kind of timeline, but you should expect some key milestones coming up soon.
The ship will need to conduct her conveyance down the River Ems. This is how the ship gets from the inland shipyard to the open ocean.

Once she reaches the ocean, her next step will be to conduct sea trials. During these sea trials, tests are conducted to finalize the performance of the ship. There are sometimes multiple sea trials.
Finally, the ship will be prepared for delivery to Royal Caribbean at which point the ship officially joins the fleet.
Royal Caribbean has scheduled the first sailings of Odyssey of the Seas in April 2021, which means all of this needs to occur before that date.