In:
There is a new photo of Royal Caribbean's next new cruise ship for all of us to look at.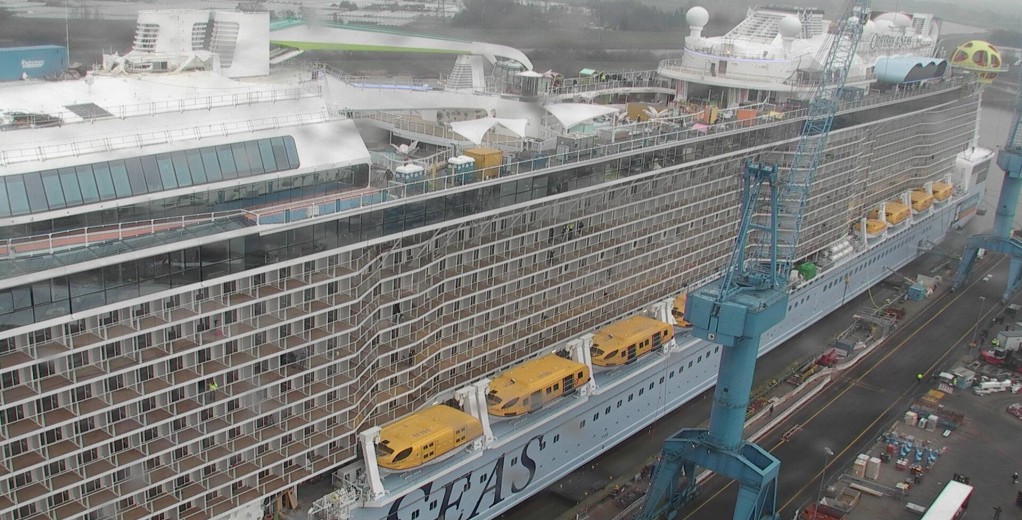 The Meyer Werft shipyard shared a new webcam photo of Odyssey of the Seas docked next to the construction hall.
It has been a little over two months since Odyssey of the Seas was floated out to the harbor, where she has been moored ever since to receive new features installed outdoors.
When she launches, Odyssey will be second Quantum Ultra Class cruise ship.
When will Odyssey of the Seas begin sailing?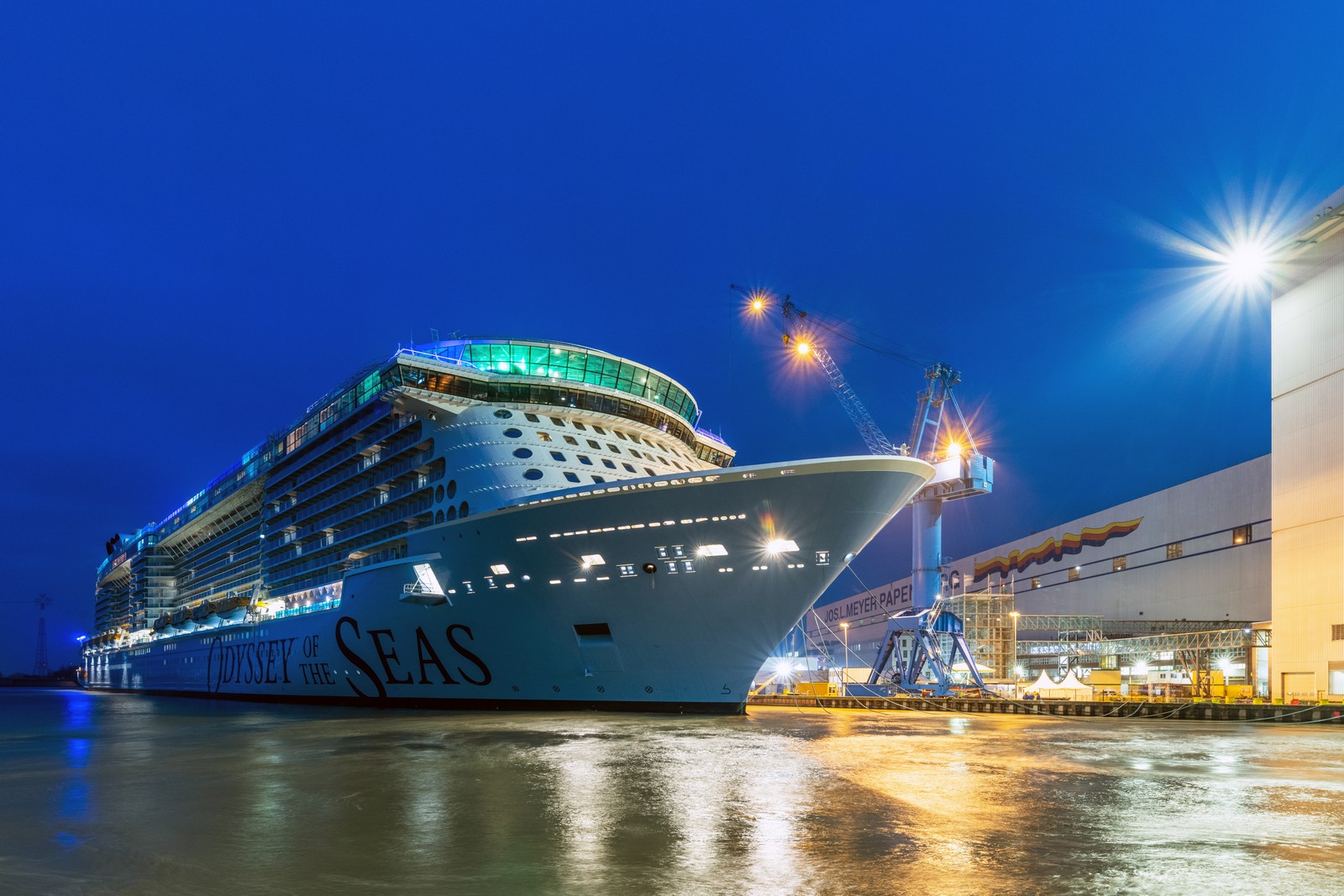 Odyssey of the Seas was originally to launch in 2020, but the global health crisis pushed that back by a year.
Then she was to begin sailings in April, but Royal Caribbean cancelled its April 2021 cruises.
As of now, her first sailing is scheduled for May 9, 2021 from Rome (Civitavecchia), Italy, where she will sail a 12-night cruise to Greece, Turkey and Israel.
How many passengers will Odyssey of the Seas have?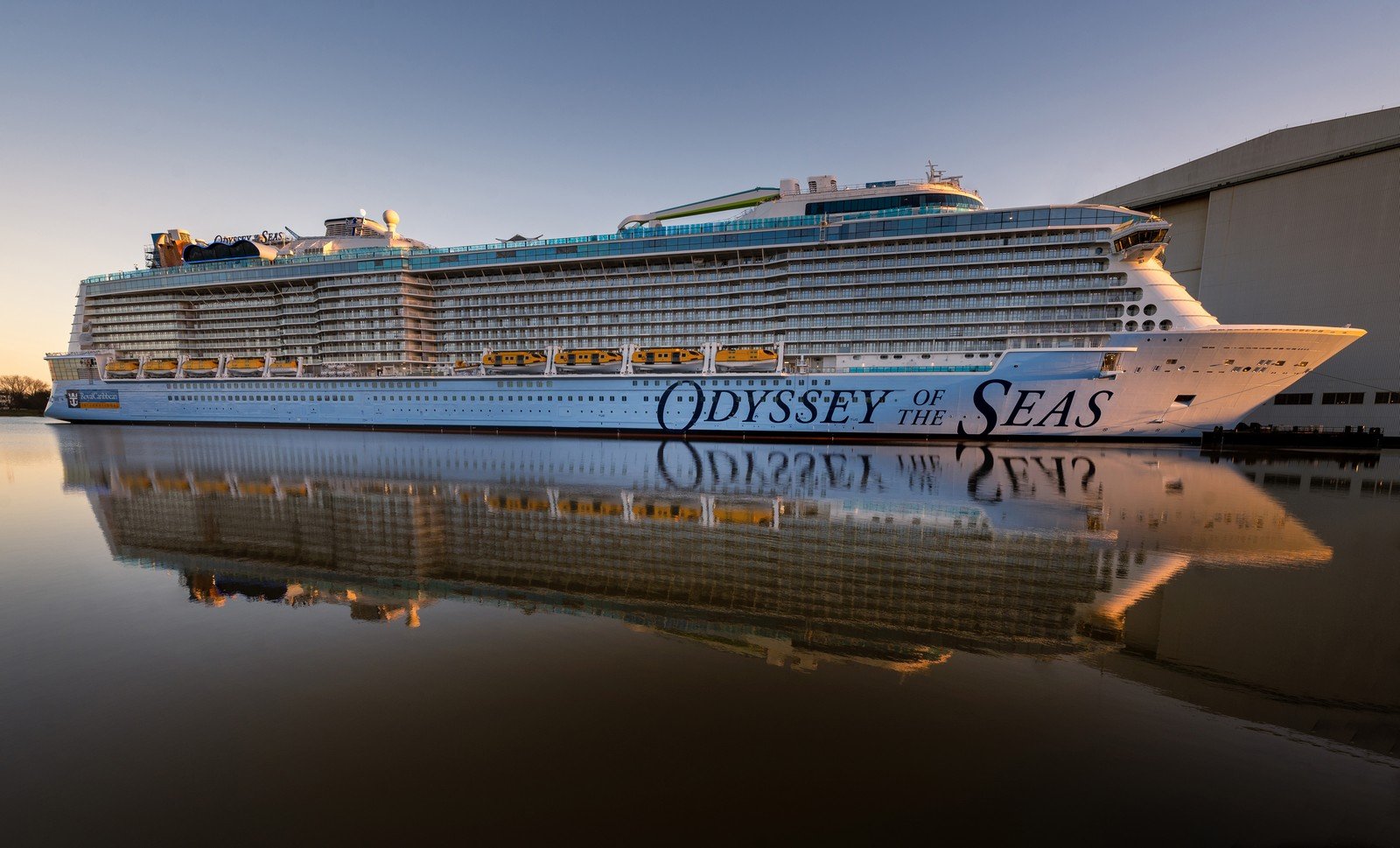 Odyssey of the Seas will be among the largest cruise ships in the world when she launches, but she will not claim the title of the largest.
The 169,000 GT cruise liner has an overall length of 347.1 meters, is 41.4 meters wide and can accommodate more than 5000 passengers.
This means she is smaller than the Oasis Class cruise ships, which currently hold the title for the largest in the world.
Read more: What Is the Biggest Royal Caribbean ship?
When will Odyssey of the Seas be delivered?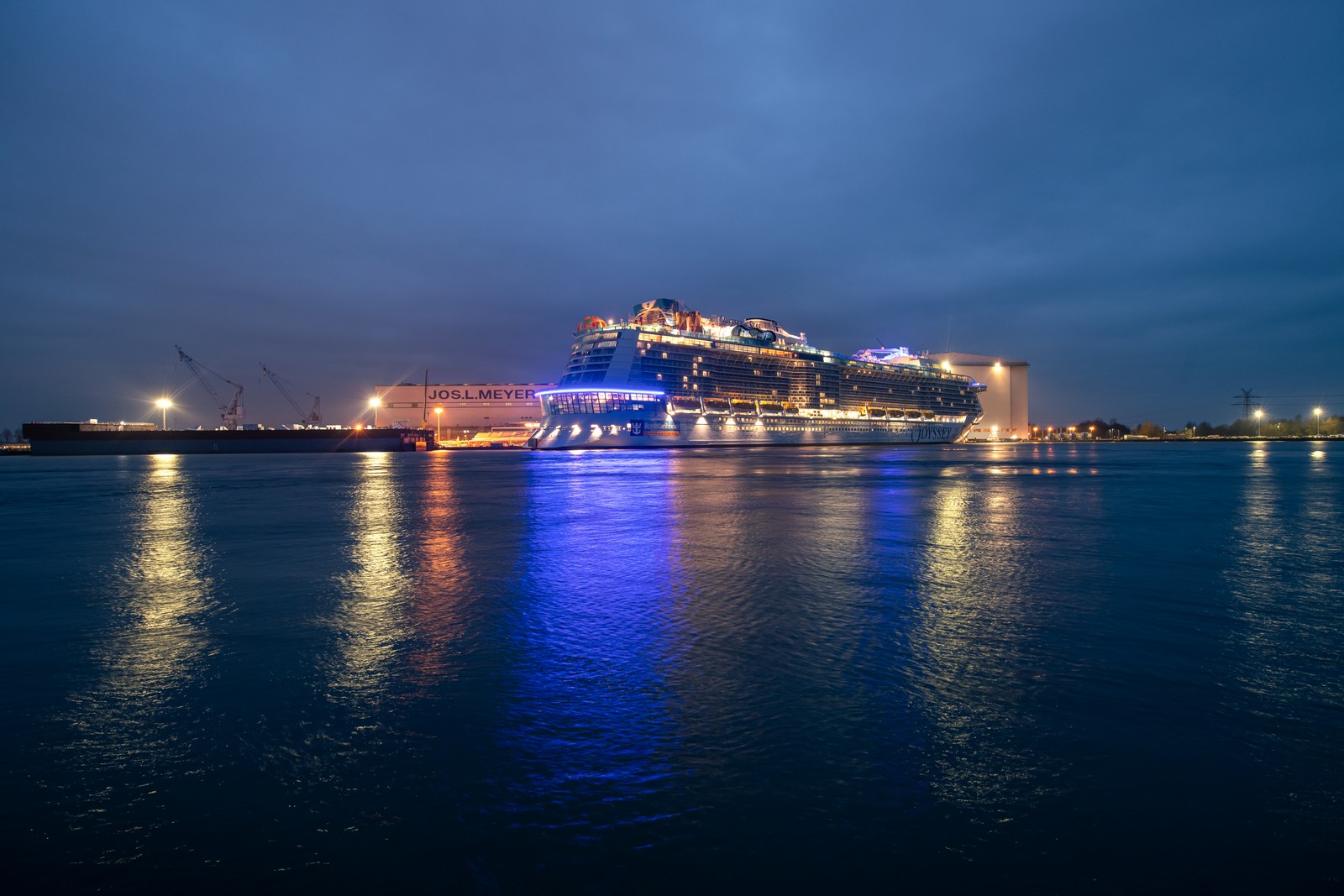 Delivery of the cruise ship from the Meyer Werft shipyard to Royal Caribbean is unknown, but will occur sometime in spring 2021.
Before the ship can be delivered, she needs to be moved from the inland shipyard to the North Sea.  This will occur via her conveyance down the Ems River.
After that, the ship will undergo sea trials to test that the systems onboard work.
At that point, a delivery date will be scheduled.
More information: