In:
We may have an idea about one of the new shows coming to Odyssey of the Seas.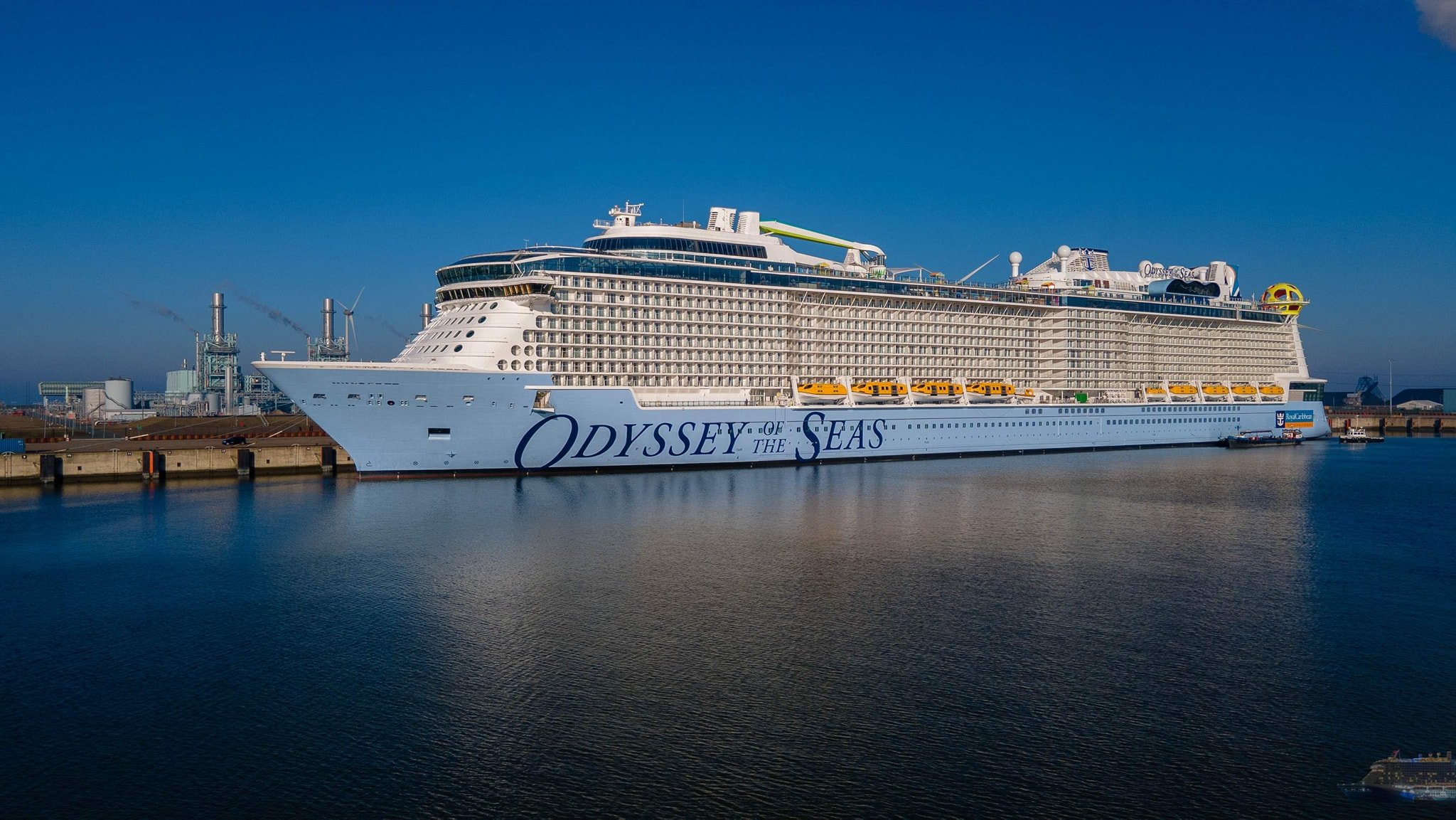 Senior Vice President of Entertainment for Royal Caribbean International, Nick Weir, has been teasing cruise fans on Twitter with hints about which show might be coming to Royal Caribbean's newest ship.
While Royal Caribbean has not officially announced the new entertainment lineup for Odyssey of the Seas, it appears there will be a show that celebrates showgirls in entertainment onboard.
Earlier this week, Mr. Weir said Odyssey would have, "the biggest cancan in cruise industry history", with a teaser of the sequence.
The biggest #CanCan in #CruiseIndustry history, (and the second biggest in the entire world, ever), coming to a #CruiseShip called #OdysseyoftheSeas, near you... soon. ;-) pic.twitter.com/JhYRzkxav9

— Nick Weir (@NickWeirShowbiz) May 18, 2021
After digging through Royal Caribbean's app, RoyalCaribbeanBlog reader twangster found a reference to a new show listed for upcoming Odyssey sailings.
The show is called, "Showgirl: Past. Present. Future" and is listed as having a 45 minute runtime, with the description as follows:
Our original production is a thrilling multi-sensory experience that uses bar-raising choreography and cutting-edge lighting and video effects to pay homage to the iconic siren of the stage — the showgirl — across the decades.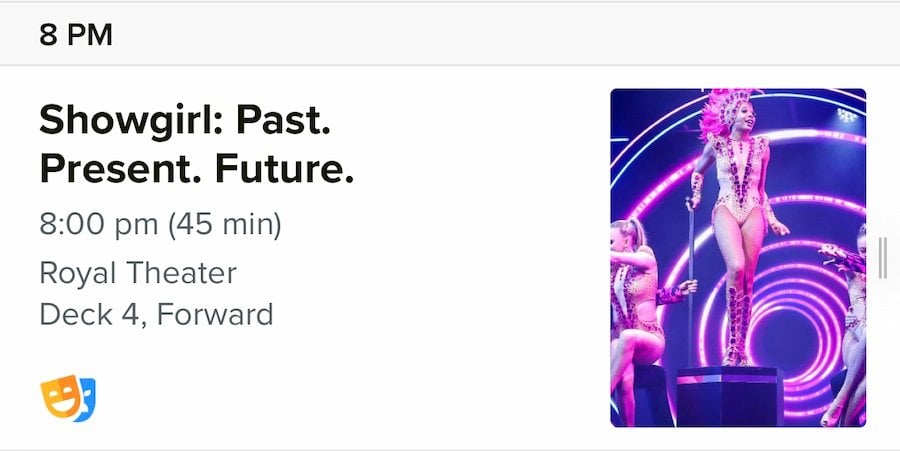 A showgirl is a female dancer or performer in a stage entertainment show, and Las Vegas is famous for utilizing show girls in their acts, going back as early as the 1940s. Traditionally, Las Vegas Showgirls are classically trained dancers with skills in Ballet and Jazz dance.
Showgirls were first introduced at the Sands Casino for a show with Danny Thomas.
It is also worth noting Mr. Weir has an extensive history in working at Las Vegas, as he had a consulting firm based in Las Vegas, which catapulted him into the cruise industry when he worked with Celebrity Cruises to develop entertainment for the Solstice Class cruise ships.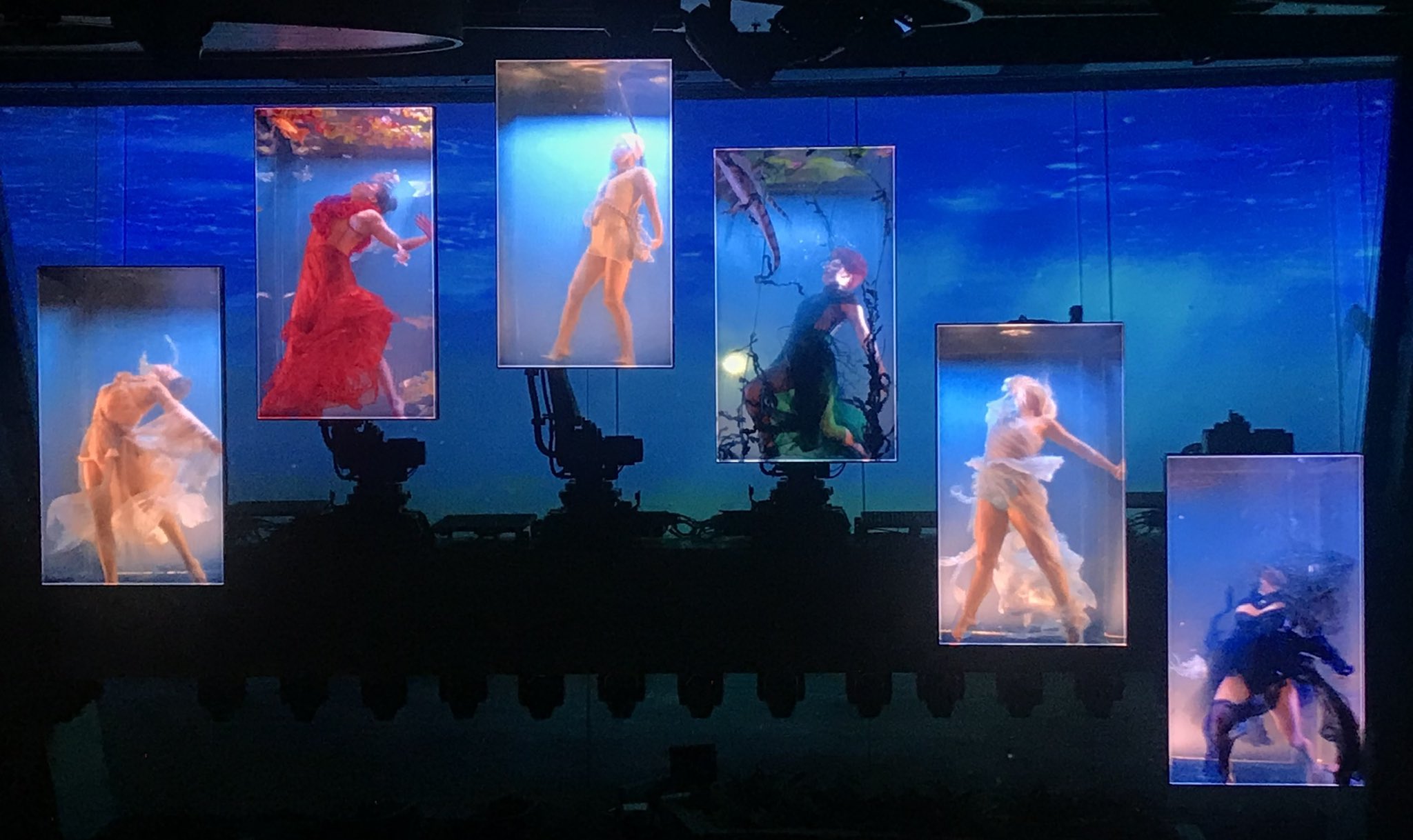 Mr. Weir is no stranger to leaking details about new shows. In December 2020, he confirmed a show for the Two70 venue on Odyssey of the Seas known as "Oceanides".
Oceanides utilizes the roboscreen technology to show different performers on various screens that interact with each other as the screens move.
Two70 is the venue Royal Caribbean designed on the aft of its Quantum and Quantum Ultra class ships that offers immersive scenery on a 270 degree wall of floor-to-ceiling windows.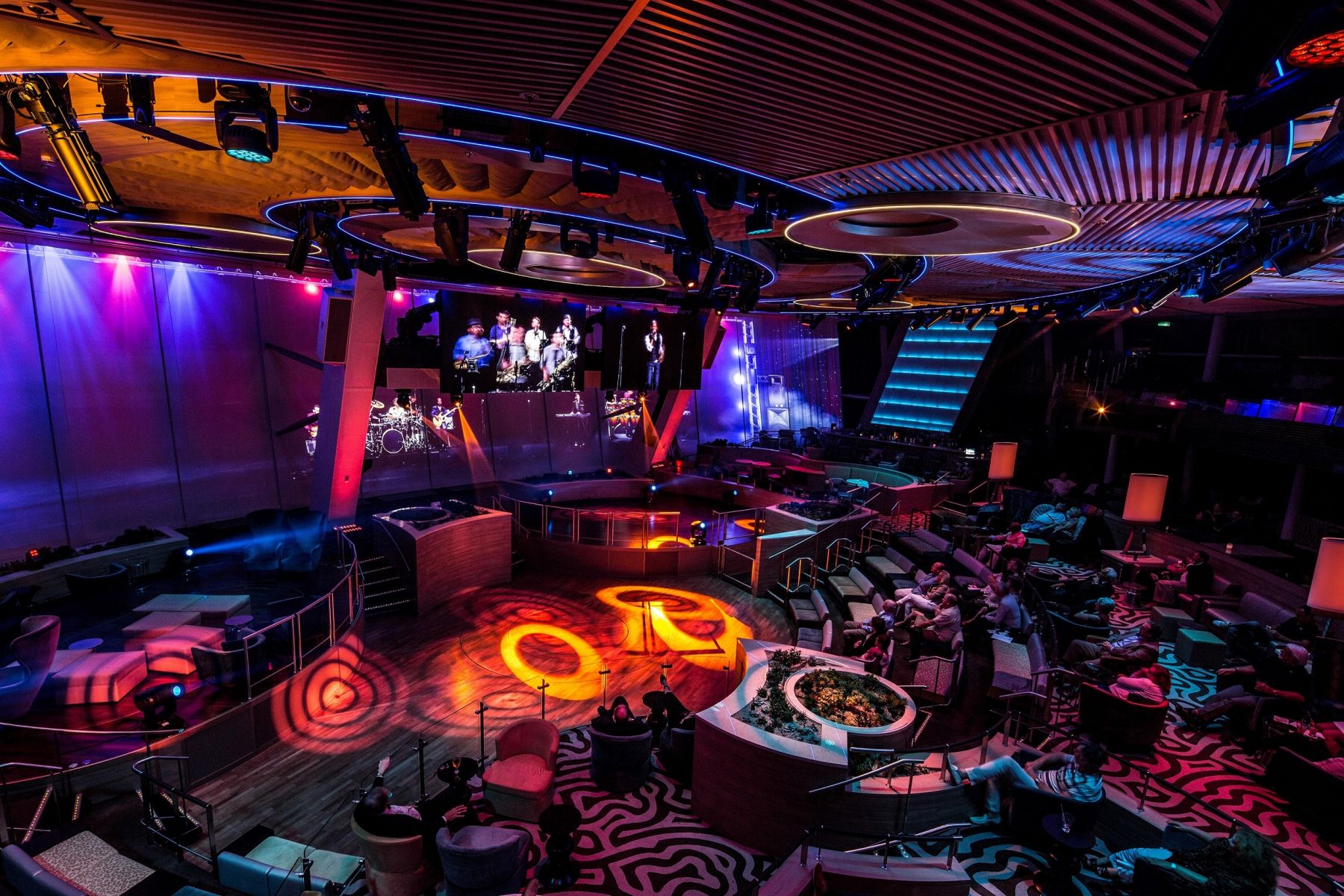 The projection surface in Two70 measures 135 feet wide and 22 feet tall, and has a 12k digital screen along with  8-foot-tall, 4-foot-wide robotic screens.
Odyssey of the Seas is Royal Caribbean's newest cruise ship, but her immediate plans are not yet known.  Her inaugural cruise season has been cancelled a few times, with sailings from Israel most recently cancelled.
It is not known yet when or where she will first sail from, but Royal Caribbean said a port in Florida is likely. She has scheduled sailings beginning in November 2021 from Fort Lauderdale, with 6- and 8-night Caribbean itineraries.