In:
Royal Caribbean's newest cruise ship is ready to begin her first test sailing today from south Florida.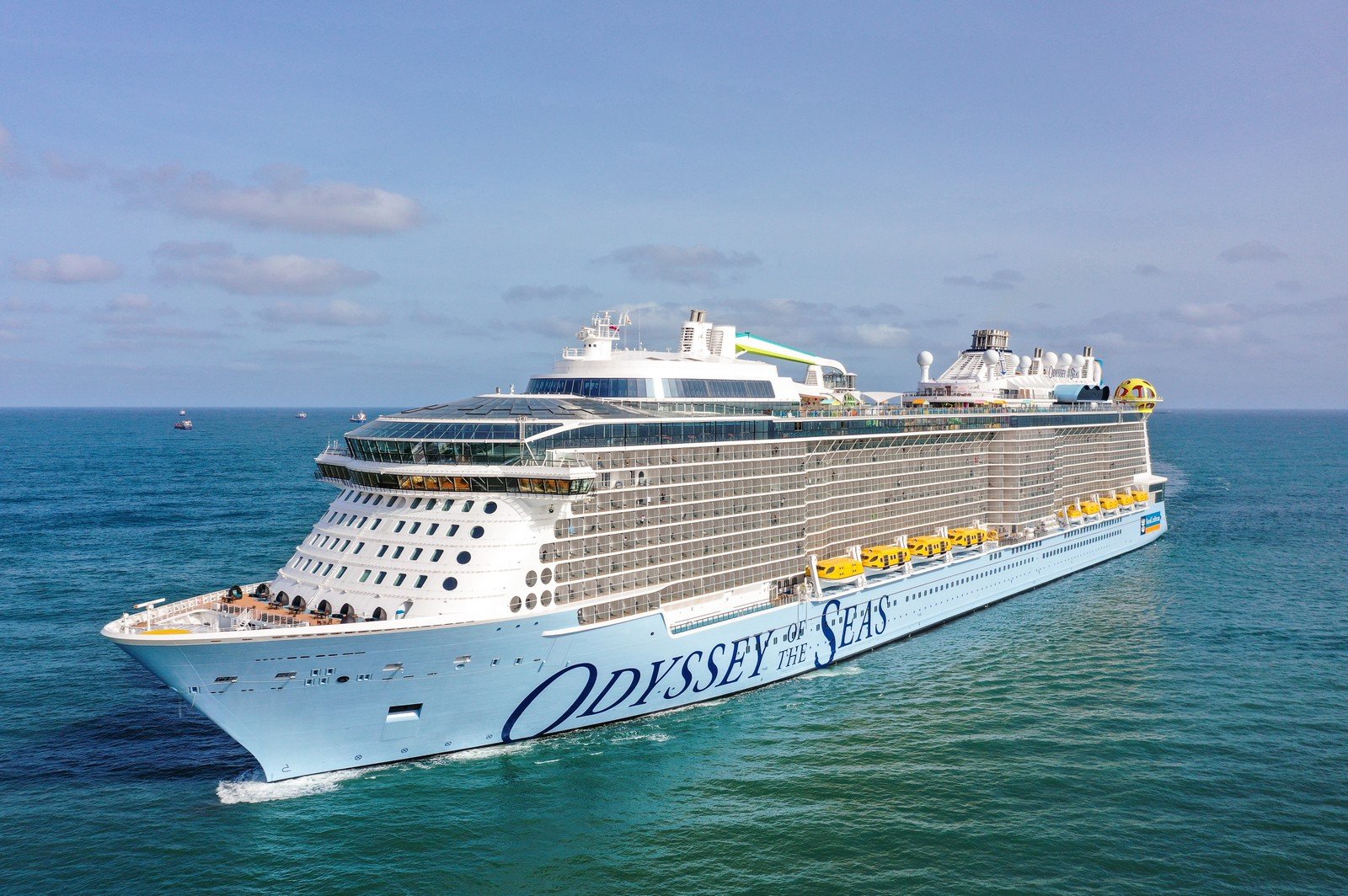 While not announced by Royal Caribbean, Odyssey of the Seas appears to be ready to set sail today from Port Everglades in Fort Lauderdale, Florida for a test sailing.
These simulated voyages are required by the U.S. Centers for Disease Control and Prevention's (CDC) in order to get approval to sail from the United States.
Odyssey of the Seas has had a long journey to this point, having been delayed during constructed and had a few inaugural sailings canceled due to the global health crisis in Europe and Israel.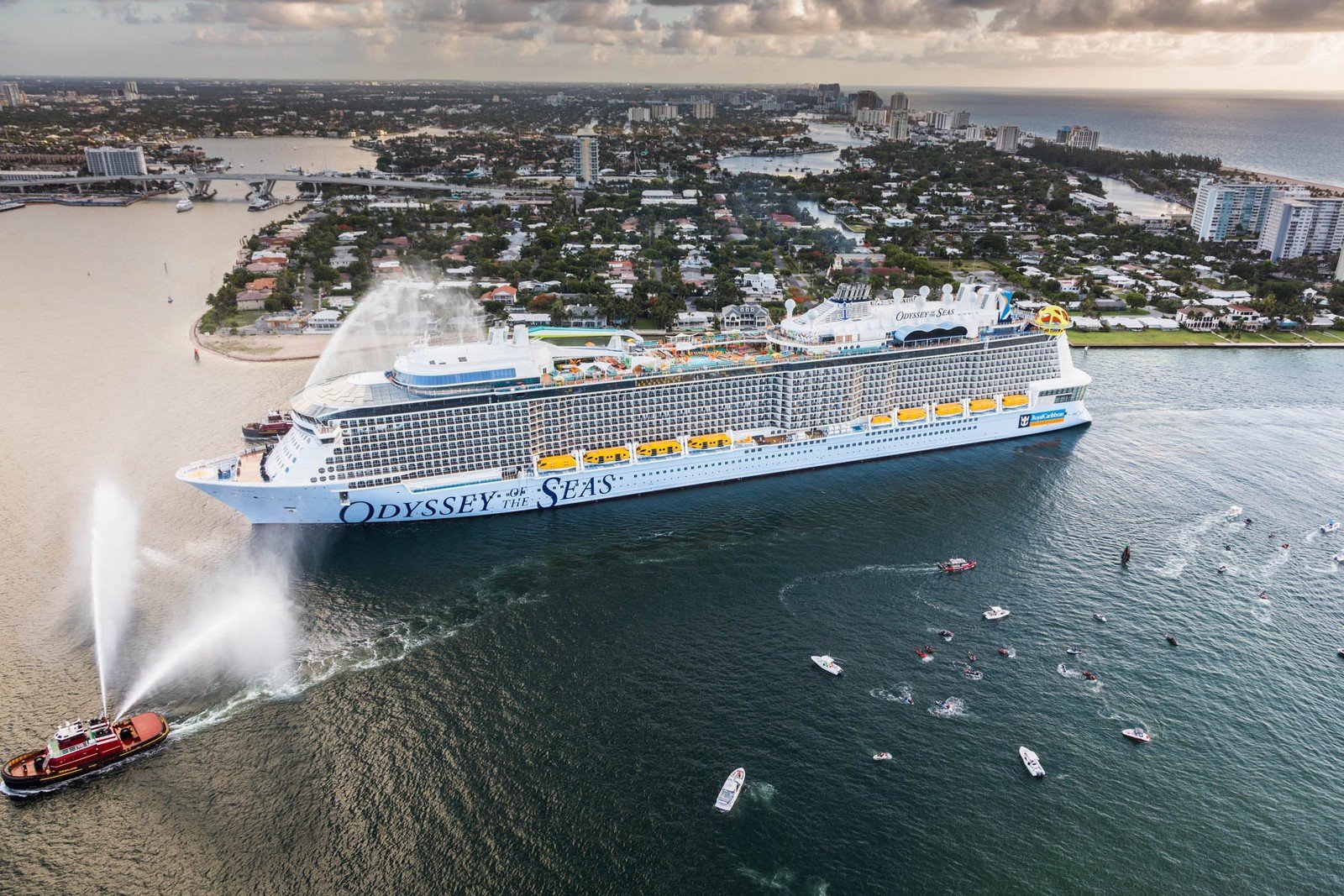 Any Royal Caribbean cruise ship sailing from the United States is required to undergo a test cruise so that the cruise line can demonstrate to the CDC the new health protocols onboard are effective at keeping passengers and crew members safe.
So far two other Royal Caribbean ships have successfully conducted test cruises: Freedom of the Seas and Serenade of the Seas.
It is not clear how long this test voyage will be, but if all goes well, Odyssey could be ready for her scheduled first sailing with paying passengers on July 31, 2021.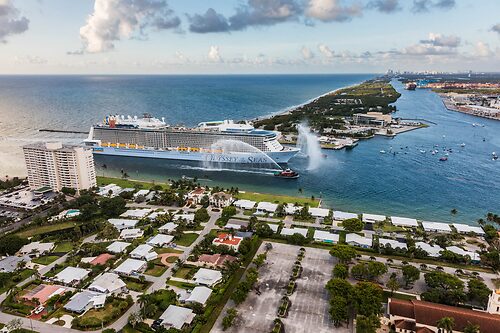 Odyssey will offer cruises from Fort Lauderdale this summer, fall, and winter.
Odyssey is the first Quantum Ultra Class ship to cruise from the U.S., which features SeaPlex - the largest indoor and outdoor activity complex at sea - and a vibrant, Caribbean-inspired pool deck.
Royal Caribbean chose to do test cruises instead of requiring 95% of its passengers be fully vaccinated as a way to ensure families could continue to sail.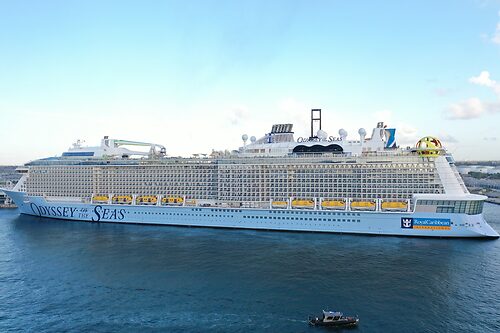 Royal Caribbean International President and CEO Michael Bayley posted recently on social media there are a substantial amount of children too young for a vaccine on most sailings, "As a family brand, Royal Caribbean typically sails with 10 percent of our guests under 12 years old, and today, they are ineligible for the vaccine."
As a family brand that traditionally has over 1 million children sailing onboard, leaving kids out (and subsequently their parents and extended family) was not an option Royal Caribbean ever considered.
Royal Caribbean International's senior vice president of Hotel Operations, Mark Tamis, indicated choosing to do test cruises was a clear decision, "When the first set of potential regulations were published, it was such an obvious choice of the path that we had to go down."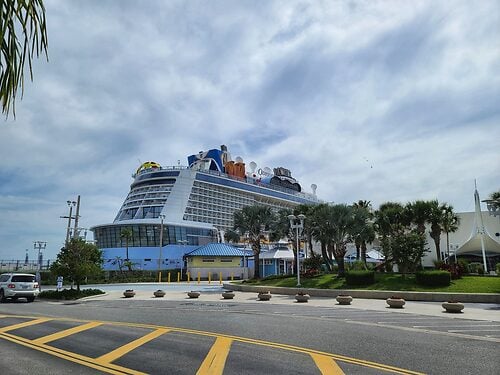 "Once there were two clear paths, 95% or under 95%, it wasn't even really a consideration."
Mr. Tamis called the decision "obvious" given how many kids sail with Royal Caribbean, along with the cruise line's dedication to remaining a family brand. "A good 20 to 25 percent of our guests are kids."
Test cruise requirements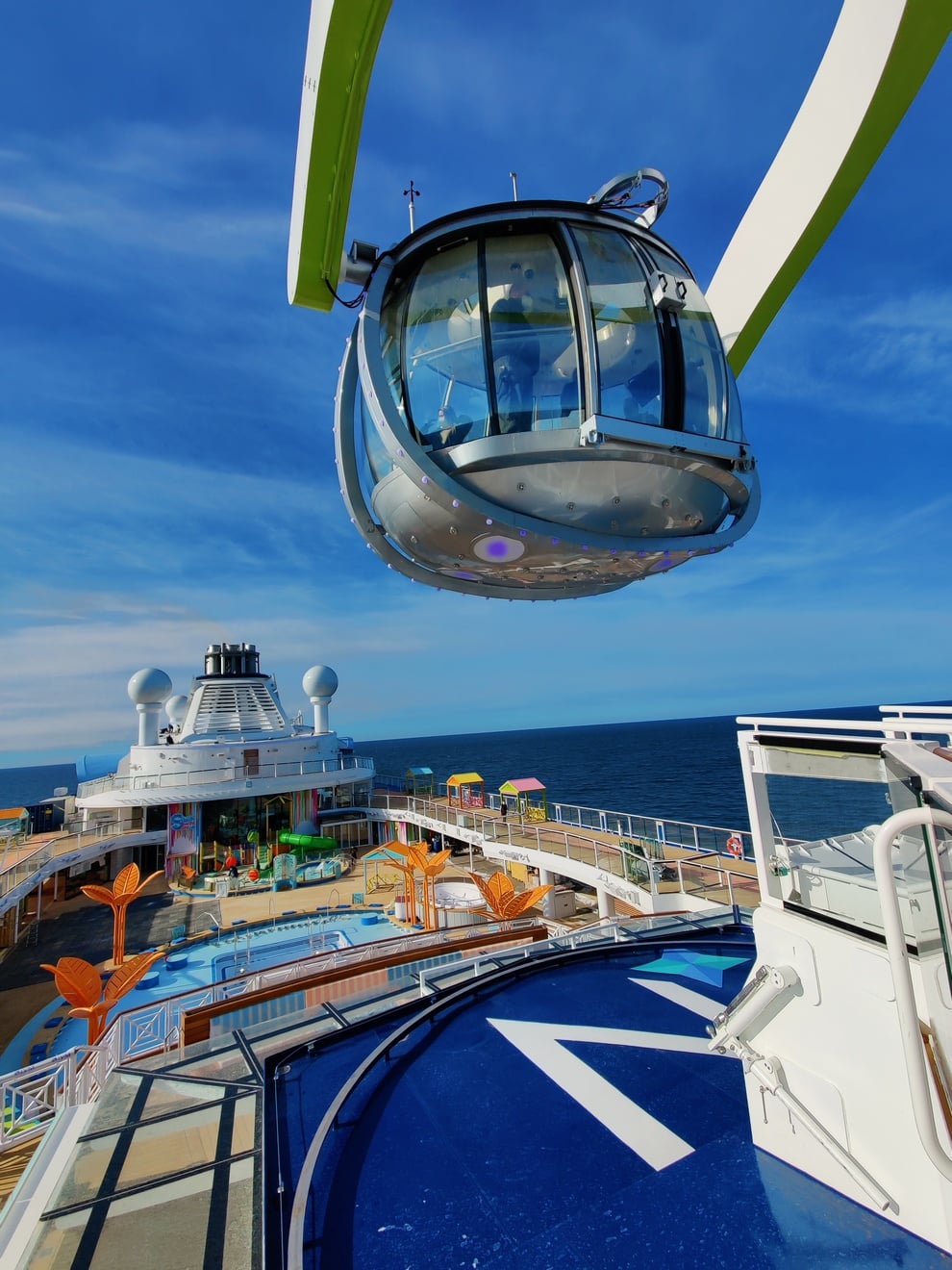 The CDC has a laundry list of tasks required to be completed during a test cruise before a ship could be approved.
Cruise lines have the choice of doing all of these steps on one or over multiple test sailings, but thus far, Royal Caribbean has opted to conduct its test sailings over the course of a single voyage.
Embarkation and disembarkation procedures, as approved by U.S. port and local health authorities as part the cruise ship operator's Phase 2A agreements, including procedures for terminal check-in.
Onboard activities, including seating and meal service at dining and entertainment venues.
Medical evacuation procedures.
Transfer of symptomatic passengers or crew, or those who test positive for SARS-CoV-2, from cabins to isolation rooms.
Onboard and shoreside isolation and quarantine, as per the terms of the cruise ship operator's Phase 2A agreements, of at least 5% of all passengers and non-essential crew.
Recreational activities that the cruise ship operator intends to offer as part of any restricted passenger voyages, e.g., casinos, spa services, fitness classes, gymnasiums.
Private-island shore excursions if any are planned during restricted passenger voyages. The following measures must be observed on the private island:

Only one ship can port at the island at any one time.
A routine screening testing protocol must be implemented for island staff who are expected to interact with volunteer passengers or crew, unless they are fully vaccinated or have documentation of recovery from COVID-19 in the past 90 days.
Mask use and social distancing must be observed in indoor areas while on the island.

Port of call shore excursions if any are planned during restricted passenger voyages. The following measures must be observed on port of call shore excursions:

Shore excursions must only include passengers and crew from the same ship.
Cruise ship operator must ensure all shore excursion tour companies facilitate social distancing, mask wearing, and other COVID-19 public health measures throughout the tour while in any indoor areas.
Cruise ship operators must have a protocol for managing persons with COVID-19 and close contacts at all foreign ports of call. At a minimum, the protocol must include the following:

Disembarkation and housing of persons with suspected or confirmed COVID-19 needing shore-based hospital care and their travel companion(s) for the duration of their isolation or quarantine period.
Commercial repatriation of U.S.-based persons with COVID-19 and close contacts only after meeting criteria to end isolation and quarantine per CDC guidance. For commercial repatriation of foreign-based persons with COVID-19 and close contacts, cruise ship operators must consult with all relevant public health authorities.