In:
Royal Caribbean announced Wonder of the Seas would be delayed, and now it looks like the new target date for her arrival is 2022.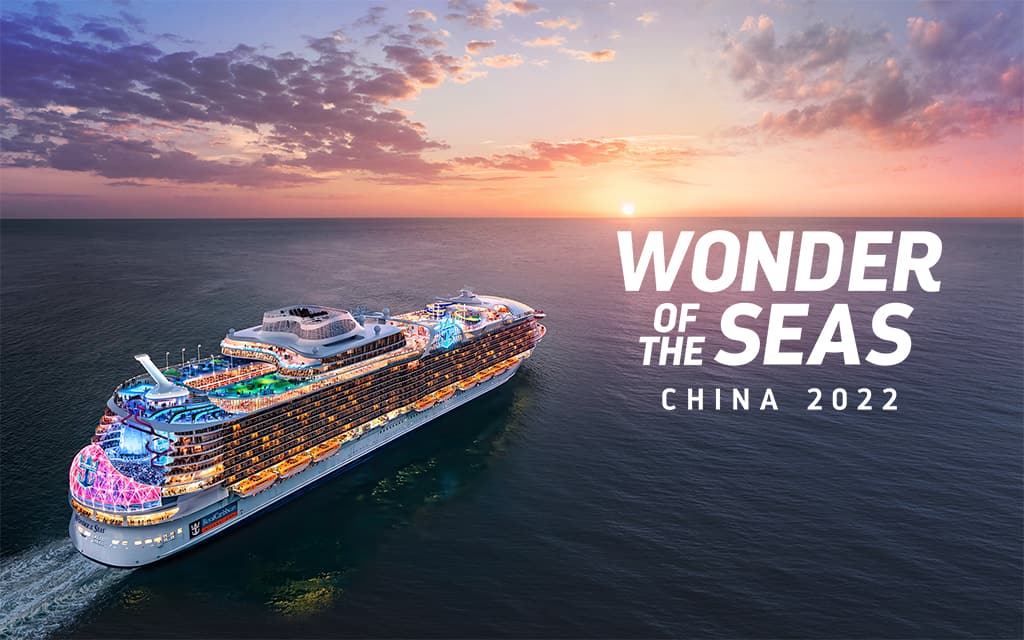 A new marketing graphic distributed to travel advisors shows a new date of 2022 for when Wonder of the Seas will arrive in China.
A few weeks ago, Royal Caribbean informed its Chinese guests that the next new Oasis Class ship will not arrive in 2021 as originally scheduled.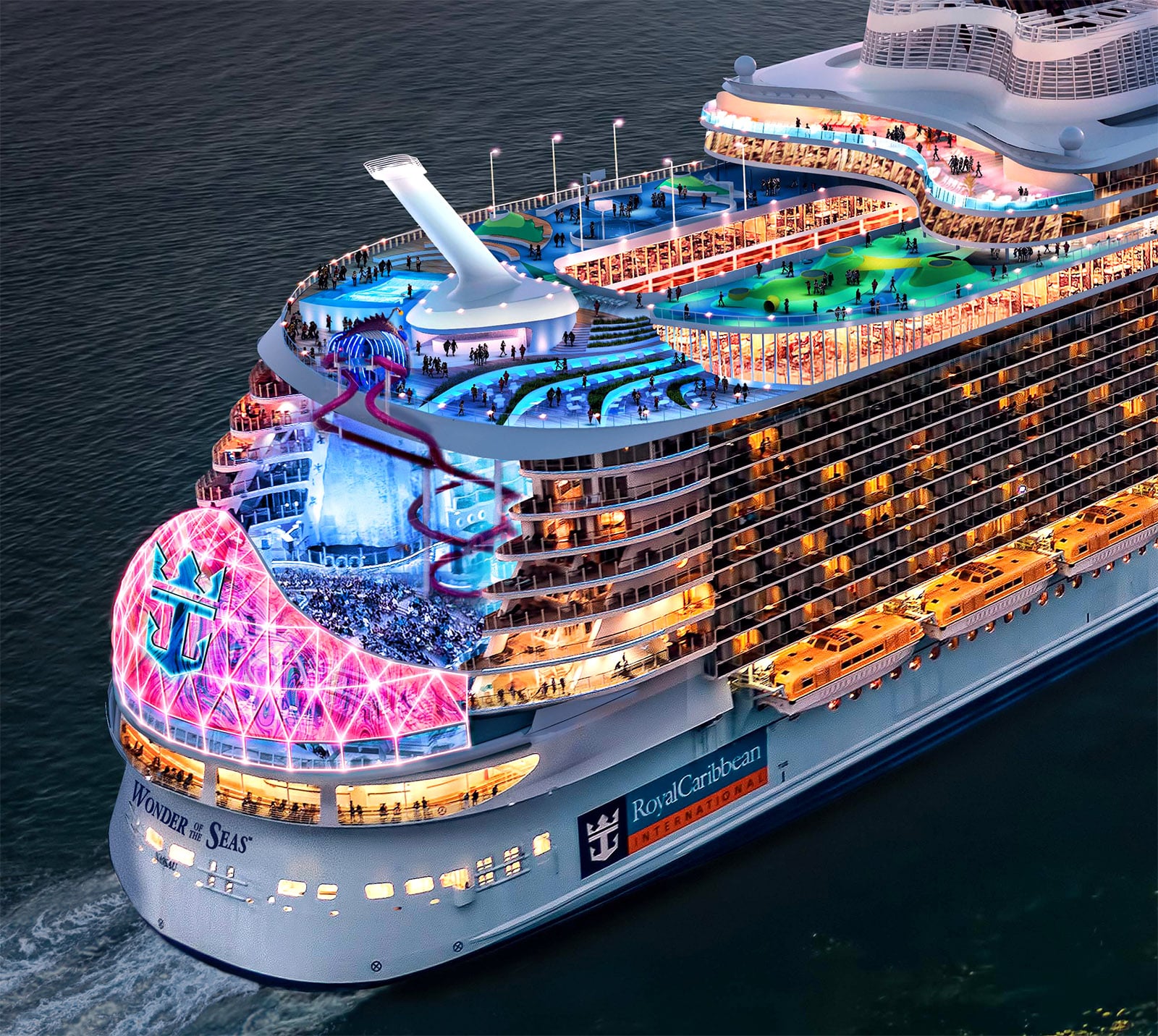 An update on the cruise line's Chinese website announced the delay due to the current global health crisis.
"The construction of the new Oasis Class Wonder of the Seas was delayed due to the impact of the shipyard operation. Royal Caribbean had to delay the deployment of the Wonder of the Seas from a Chinese home port. However, we look forward to the arrival of the Wonder of the Seas after the epidemic has been brought under control as soon as possible."
Dr. Zinan Liu, Chairman of Royal Caribbean Cruises Asia commented on the announcement, "Royal Caribbean always firmly believes that the fundamentals of China's economy have not changed due to the epidemic and that the trend of the cruise market will continue to develop. After the public health risks are controlled, people pursue social interactions. The instincts of reunion and leisure will not change, or even be strengthened. Royal Caribbean has prepared three lines of defense for the health and safety of tourists and crew under the new normal of epidemic prevention, including source control of viruses, multiple monitoring on board, prevention and isolation measures and emergency plans in case of an outbreak. We are fully prepared to show the public that the Royal Caribbean Cruise is a safe place."
Wonder of the Seas is the second Royal Caribbean ship to be delayed, following Odyssey of the Seas delayed from November 2020 to April 2021.
Initially, Wonder of the Seas due to be delivered in 2021. She will be the world's largest cruise ship and first Oasis Class ship to sail the Asia Pacific.
Wonder of the Seas is under construction in Saint-Nazaire, France.