In:
Wonder of the Seas will introduce a number of new amenities not found on any other Royal Caribbean cruise ship, including a new restaurant based on the food of the American south.
The Mason Jar is a new dining concept for Royal Caribbean, as it offers both brunch, dinner, and late-night meals.
The cruise line says it will be, "serving up southern staples and new twists on classics for brunch, dinner and the late night."
RoyalCaribbeanBlog reader Craig Duncan spotted the new menus.
Brunch menu
Something new for Royal Caribbean is a restaurant that offers brunch.
Brunch is served on select days from 10am to 2pm.
As you might expect, there are options that are fit for breakfast and lunch, including salmon-avocado toast, johnnycakes, chicken n' waffles and more.
You'll also find burgers, French toast, and a cinnamon roll to order.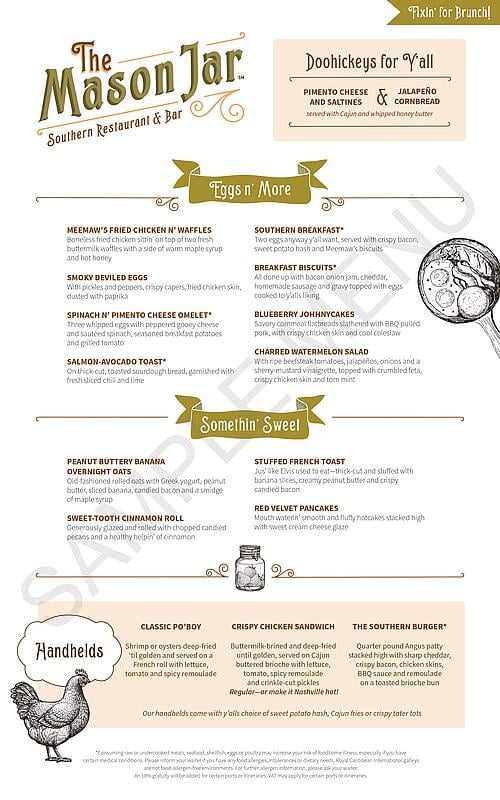 For easier readability, here's a closer look: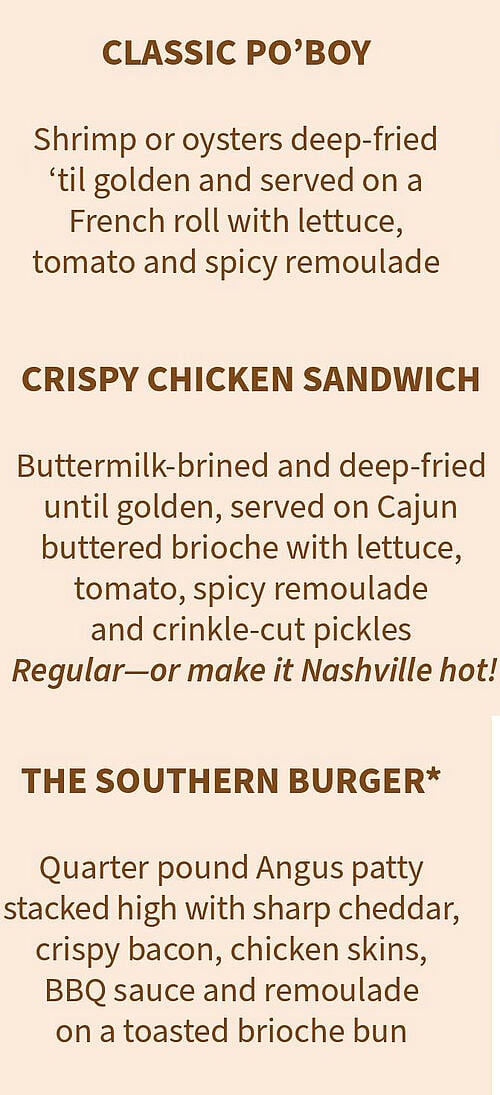 In addition to the menu, brunch offers desserts and alcoholic beverages to consider.


The Mason Jar has a kids menu for children 12 and under to order from.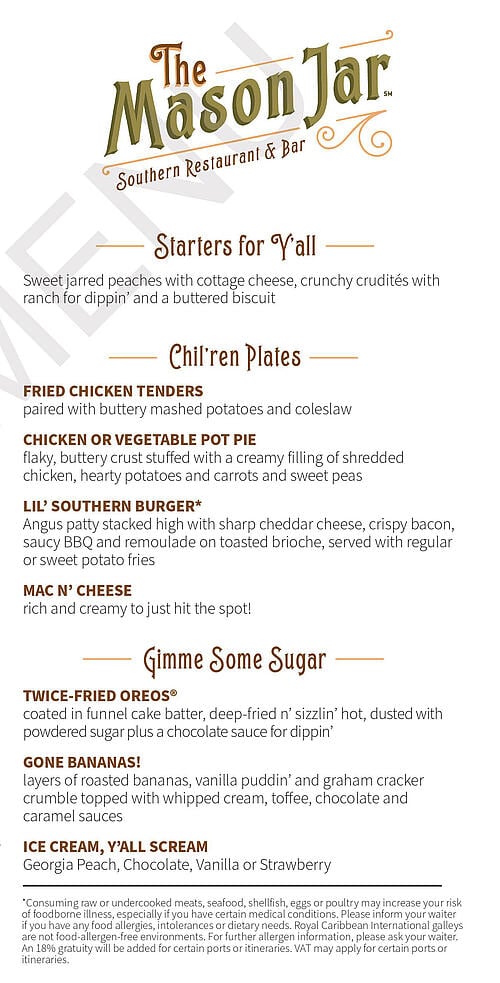 Dinner menu
The dinner menu is available every night between 5:00pm and  9:30pm, with the late night menu available on some nights from 9:30pm to 1:00am.
Just like the brunch menu, it has a variety of options to consider.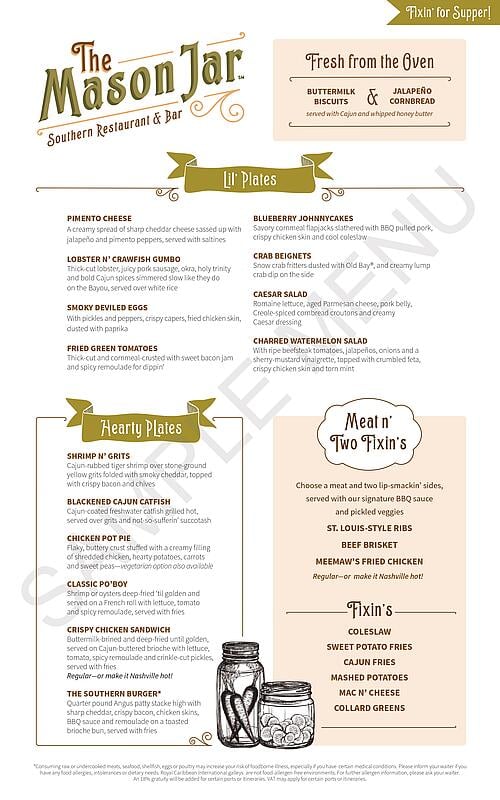 Here's a closer look at the dinner menu.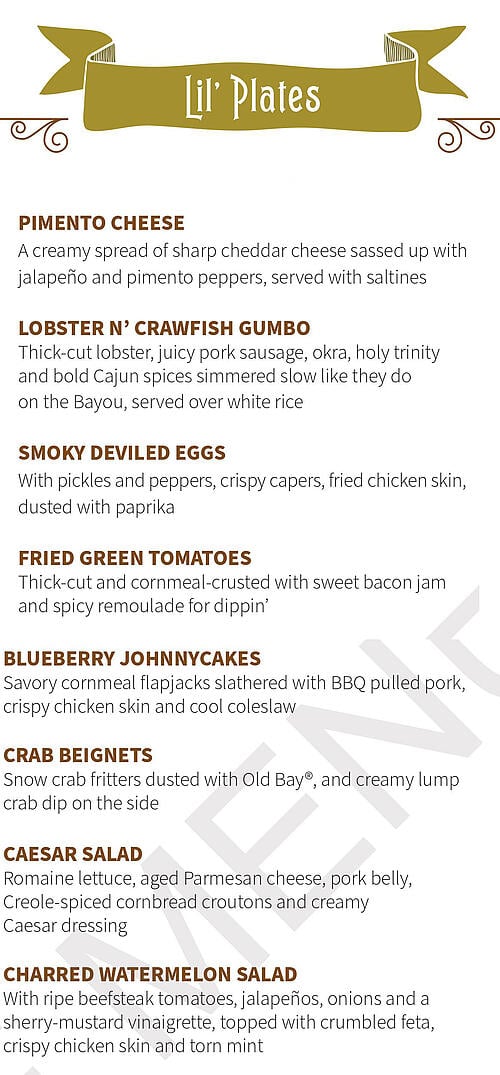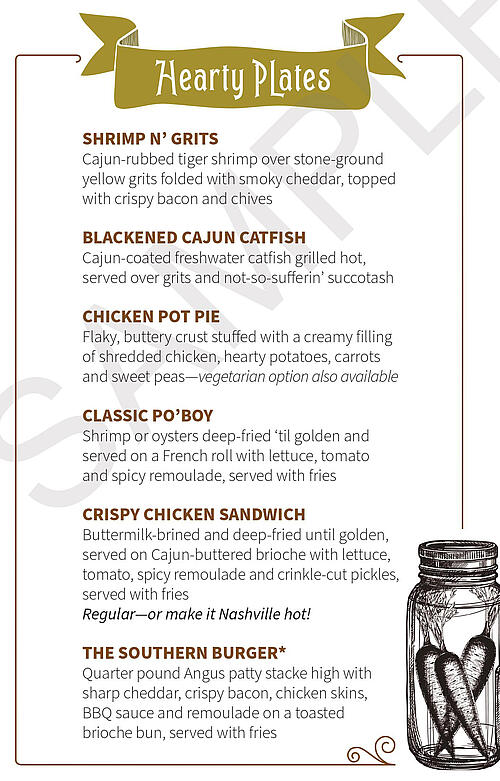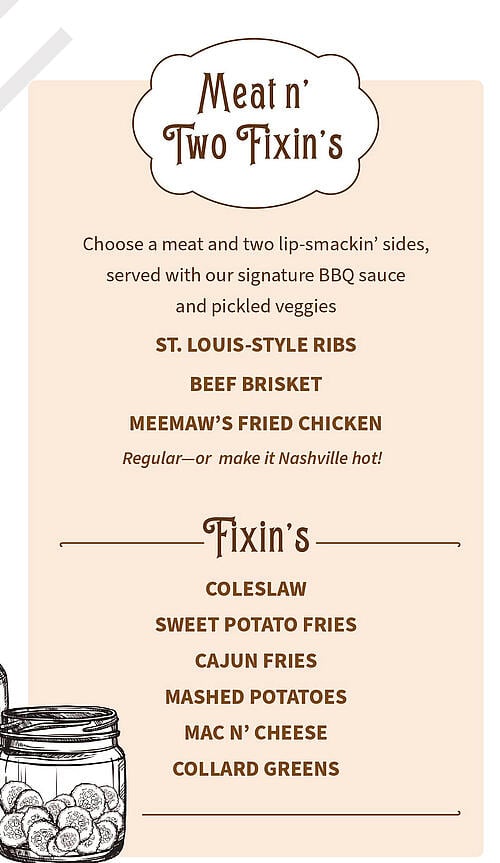 Here is the specialty beverages menu for dinner

And of course, dessert!

Last, but not least, here is the kids menu for dinner.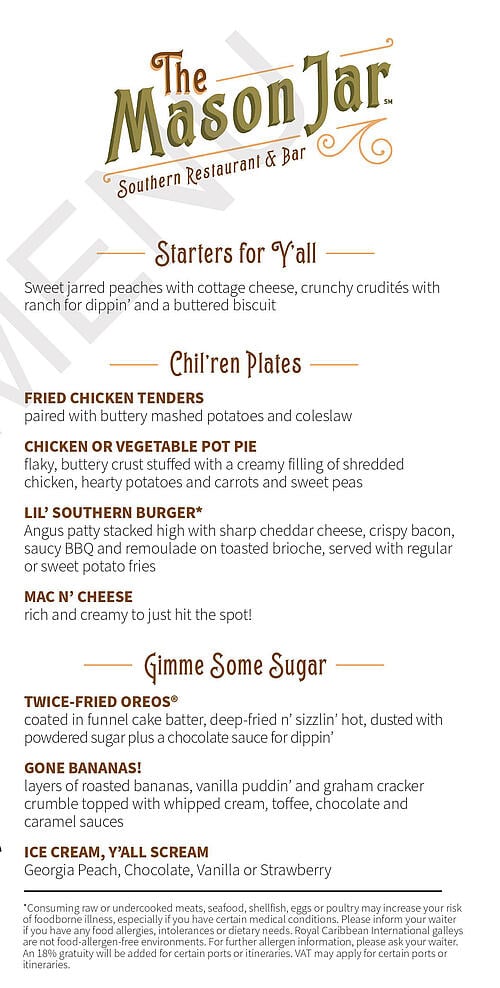 Mason Jar prices
Brunch costs $24.99 per adult.
Dinner costs $39.99 per adult.
Children between the age of 6-12 cost $10.99 per child.
Beverages cost extra.
Where is the Mason Jar?
You will find the Mason Jar on Deck 15 near the Windjammer on Wonder of the Seas.