In:
One of the many new amenities coming to Royal Caribbean's newest cruise ship will be the cruise line's first southern American food restaurant.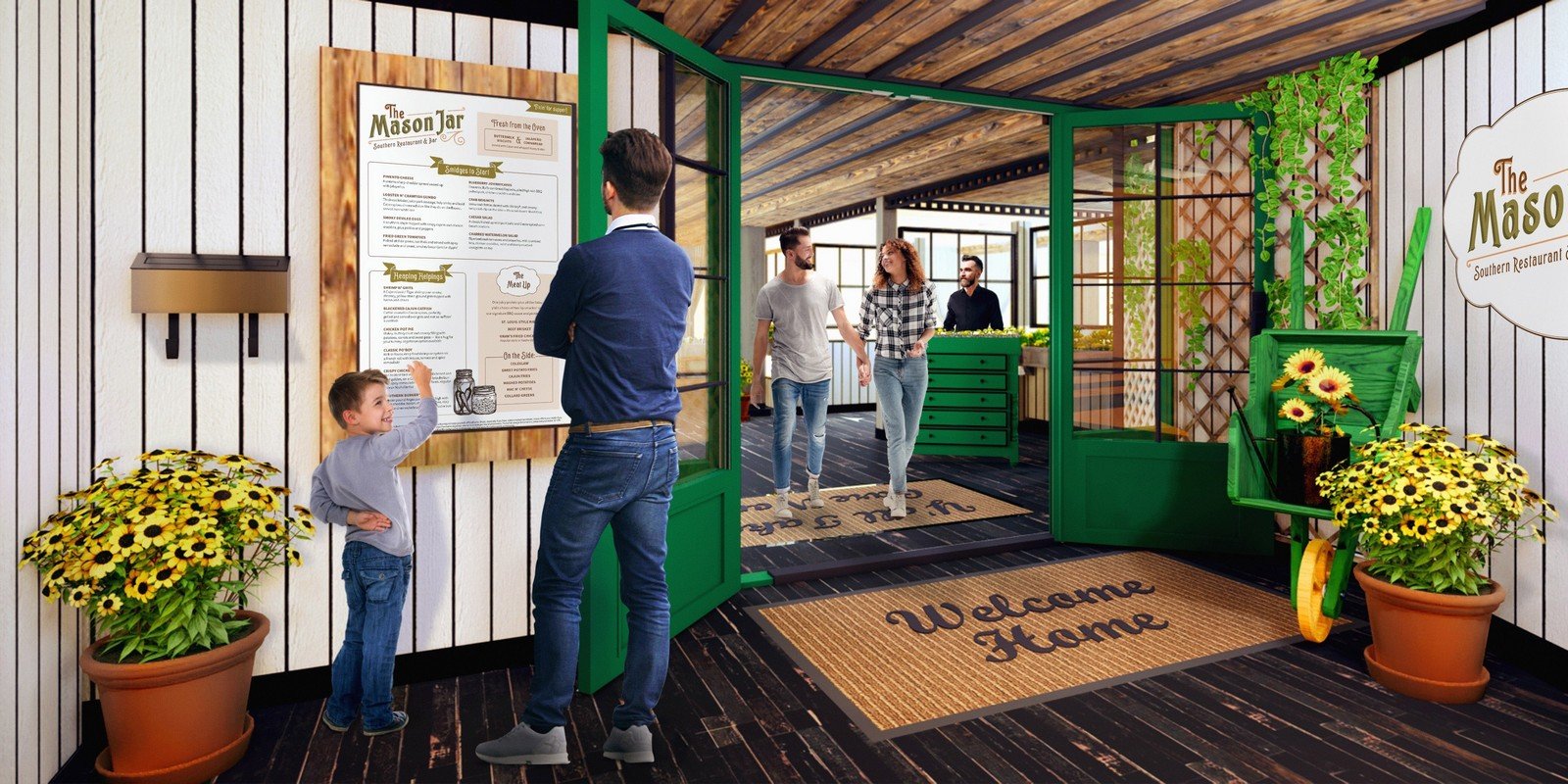 Wonder of the Seas will feature a new restaurant, known as The Mason Jar.
According to Royal Caribbean, The Mason Jar is all about food from the southern part of the United States.
Mason Jar was one of the trademarks Royal Caribbean filed back in October 2021 that seemed to point to a new dining concept based on Southern food.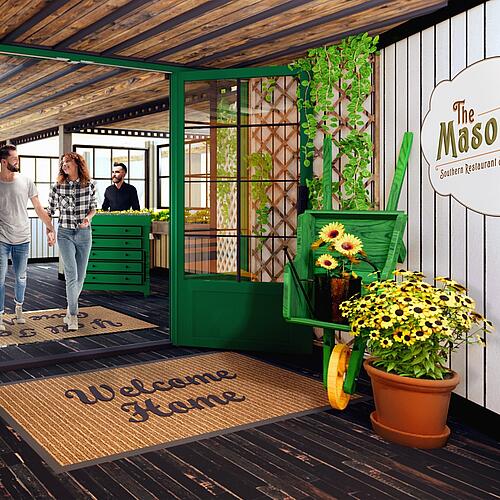 In a newsletter update to travel agents, Royal Caribbean confirmed the existence of this new restaurant concept, "In the South, food is meant to soothe the soul."
"Enter The Mason Jar, reinventing Low Country classics, Bayou staples, and bold BBQ."
Royal Caribbean International President and CEO Michael Bayley also confirmed the news via his Facebook page.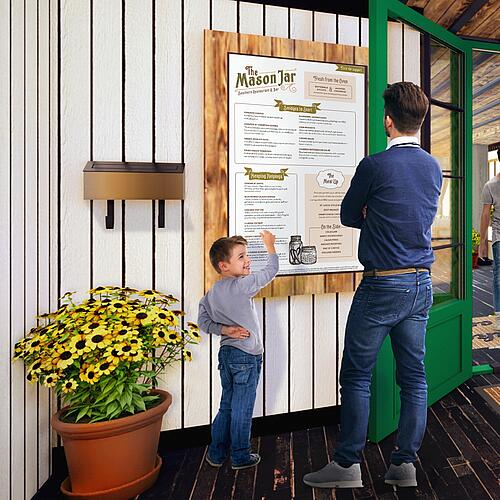 The new restaurant will offer comfort food, such as creole-style Lobster 'n Crawfish Gumbo and Gran's Fried Chicken.
There will also be a brunch menu that offers breakfast dishes, such as Sweet-Tooth Cinnamon Roll or southern Chicken 'n Waffles.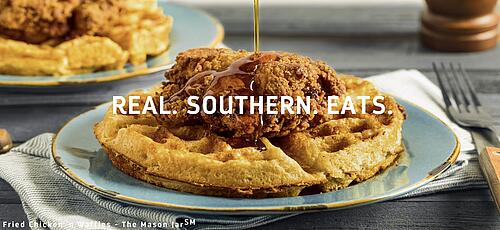 If you're thirsty, you'll find spiked peach tea or a decadent shake made with peanut butter, banana and bourbon.
Naturally, country music will be played as well.
While not confirmed, it is expected The Mason Jar will be a specialty restaurant location that has an additional fee to dine there.
Why Mason Jar?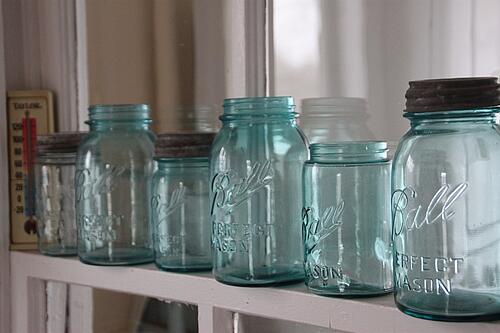 Given the restaurant serves south food, it makes sense to call it The Mason Jar.
Mason jars are widely used in the south, and used for canning, preserving, or storing food. In fact, southerners commonly refer to any glass storage vessel used for these purposes generically as a Mason jar.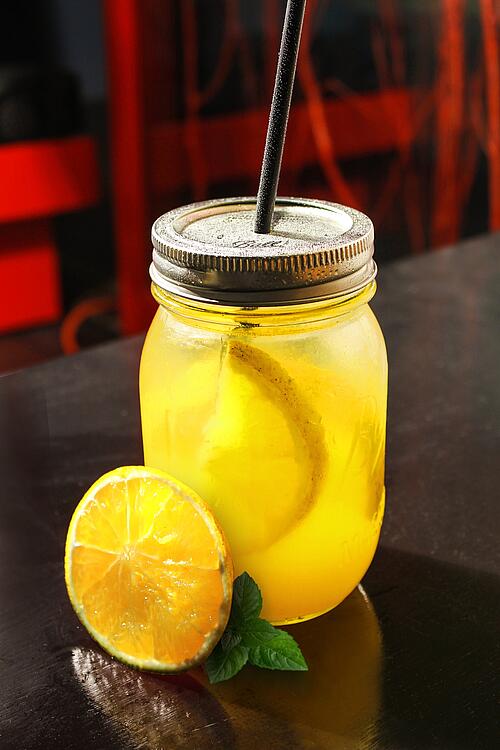 Other names Royal Caribbean considered included Savannah's Table and Palmetto Room.
Where will it be located?
According to the deck plans, it will be on Deck 15 near the Windjammer.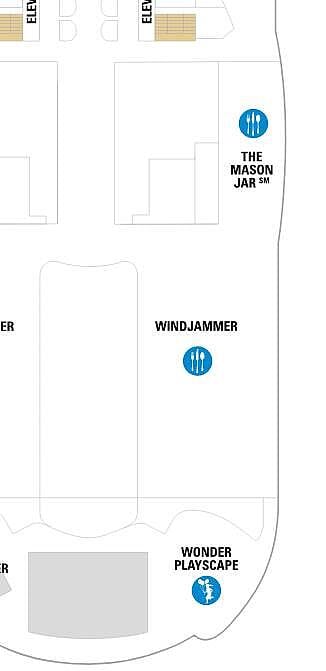 Mason Jar menu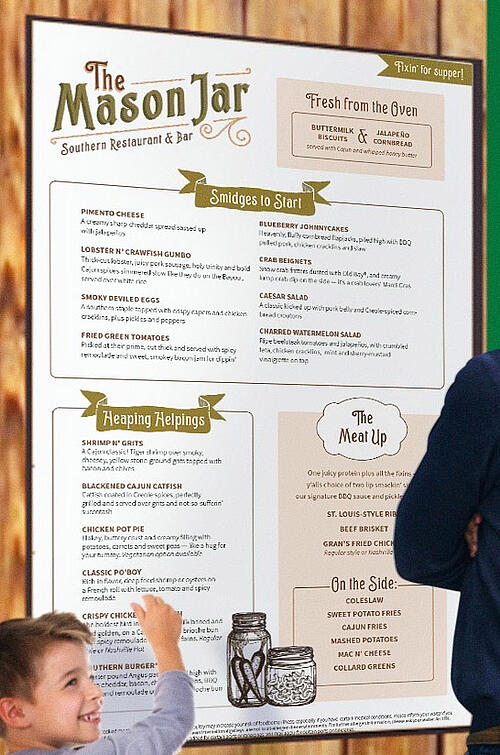 In zooming in on the concept art for the Mason Jar, it's clear to see a menu.  Whether or not the menu is accurate remains to be seen.
Here's what it lists:
Fresh buttermilk biscuits & jalapeno cornbread (served with cajun and whipped honey butter)
Smidges to Start (Appetizers)
Pimento Cheese
Lobster 'n Crawfish Gumbo
Smoky Deviled Eggs
Fried Green Tomatoes
Blueberry Johnnycakes
Crab Beignets
Caesar Salad
Charred Watermelon Salad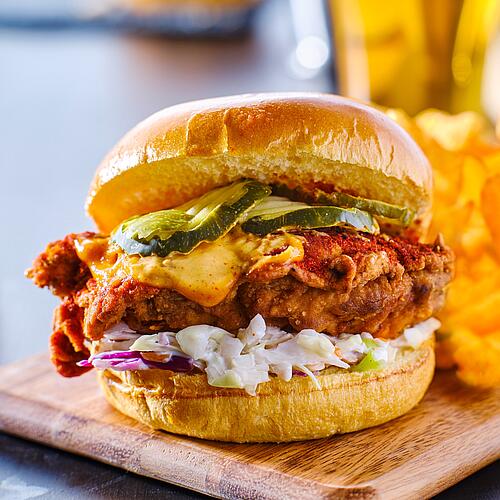 Heaping Helpings (main courses)
Shrimp 'n Grits
Blackened cajun catfish
Chicken pot pie
Classic po'boy
Crispy chicken sandwich
Southern burger
The Meat Up
Pick from one protein, fixins and two signature BBQ sauces
St. Louis-Style Rib
Beef Brisket
Gran's Fried Chicken (regular or Nashville hot)
Sides:
Coleslaw
Sweet potato fries
Mashed Potatoes
Mac 'n Cheese
Collard Greens