In:
It's not your imagination, there are less suites on Royal Caribbean's next new Oasis Class ship than older Oasis Class ships.
As soon as Royal Caribbean began opening up bookings for Wonder of the Seas, many guests began noticing there were less suite cabins to choose from than you would find on other Oasis Class ships.
Considering how lucrative suites are for the cruise line, as well as how in-demand suites can be for passengers, it seemed a strange decision to change the amount of suite cabins.
Royal Caribbean's executives recently talked about why there are less suites on Wonder of the Seas.
A new neighborhood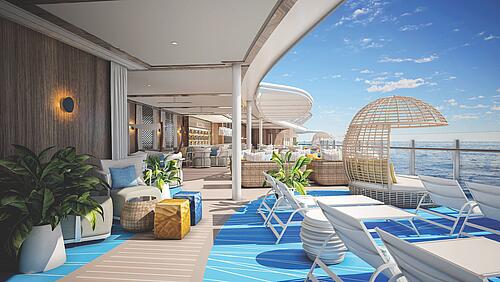 One big change on Wonder of the Seas is the ship will have an eighth neighborhood, dedicated to suite guests.
The Suites neighborhood on Wonder of the Seas is an area that doesn't exist on other Royal Caribbean Oasis Class ships.
Read more: Wonder of the Seas neighborhoods tour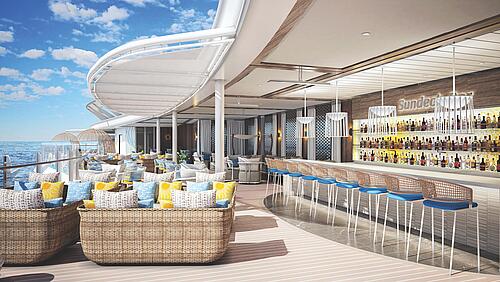 In order to make room for the new amenities suite guests will enjoy, the amount of suites had to be cut back so there could be room for it all.
Royal Caribbean's Senior Vice President, Sales, Trade Support and Service, Vicki Freed, explained to travel agents during a meeting onboard Odyssey of the Seas that ship designers needed to take space from somewhere to be able to make the new neighborhood a reality, "We are going to have a private deck area for our suite guests and we're dedicating more room for our suite guests, which unfortunately kind of cuts into the amount of suites we can have."
The benefit of having less suites is the exclusivity suite guests enjoy will be even higher on Wonder of the Seas.
Ms. Freed also noted that unfortunately the swapping of Allure of the Seas to Wonder of the Seas in Europe in summer 2022 resulted in some guests being left without an available room, "We had to unfortunately downgrade some people who are in top suite categories because we had fewer suites on the line there. But that's all been sorted out now to the best of our ability."
Suites have never been more popular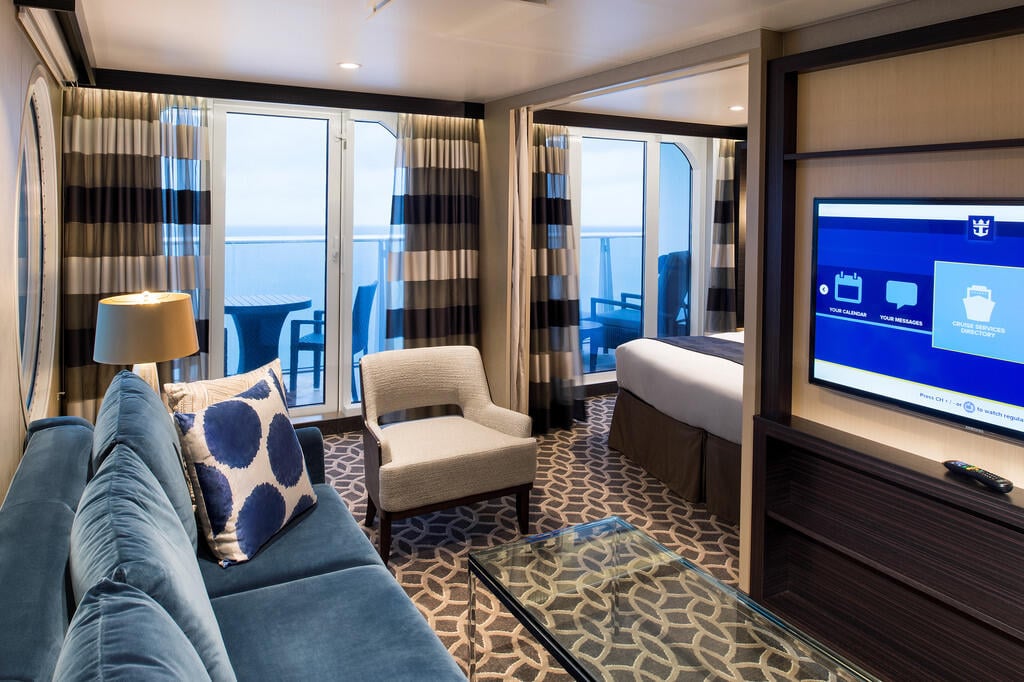 Something else anyone that books suites on a cruise ship typically may notice is that there is much more demand for them than ever.
Royal Caribbean Group CEO and Chairman Richard Fain said the cruise line is seeing big time demand for suites, "We are selling our top categories quickly."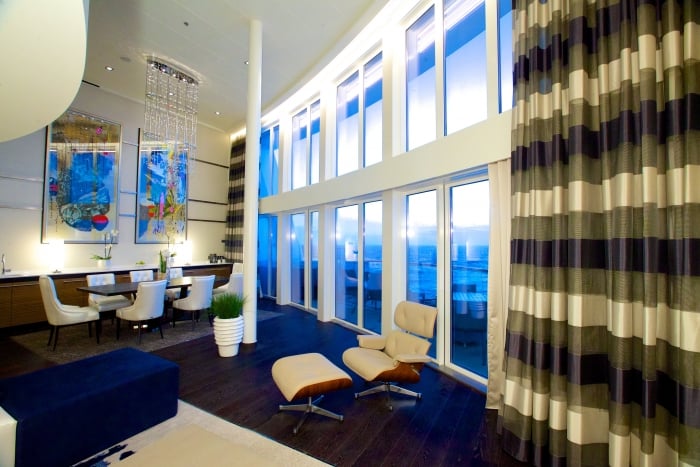 "So while the ships are going less full than we would like, we're oversold in the Star Class and the top categories."
In fact, on Royal Caribbean's 274 day world cruise, Ms. Freed mentioned all of the suites have either been deposited or booked.